Barn find cars always come with some baggage.
---
Barn find car stories are never dull. The idea of someone discovering a forgotten car is full of horror and intrigue. Here's a look at some of the most sensational stories of barn finds on Motorious.
Rare 1969 Trans Am 400 Barn Find Uncovered In Alaska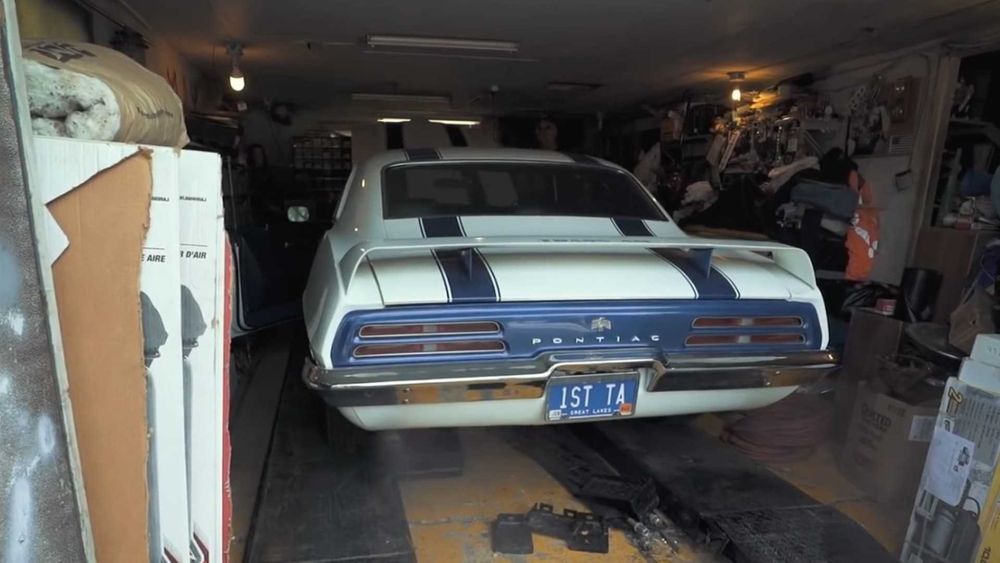 A big part of being successful while on the hunt for barn finds is  going to car shows and meeting fellow enthusiasts. After meeting Preston  and his father Terry at a Fairbanks, Alaska car event a little over a  week earlier, Barn Find Hunter Tom Cotter decided to pay the duo a visit. The father/son team have  quite the collection of cars to show off, many of which are in original  condition and have not been restored or tampered with.
Walking up to Preston and Terry's North Pole, Alaska home, a stunning  collection of restored classics immediately catch the eye but hidden  under covers is a slew of breathtaking vintage cars that are right up the Barn Find Hunter's alley.
For the finale, Preston shows off a 1969 Trans Am 400 Ram Air IV that  he purchased from Pontiac executive Jim Wanger. Wanger had taken it  back to Pontiac for restoration, so it is not really a barn find, but  that doesn't stop anyone from being completely awe struck by the  beautiful car. Keeping true to the meaning of the hobby, just as if this  group of guys that just met were old friends, Preston offered Tom the  opportunity to take it on a ride.
Read the full story here.
Look On In Horror At These 12 Valuable Barn Find Cars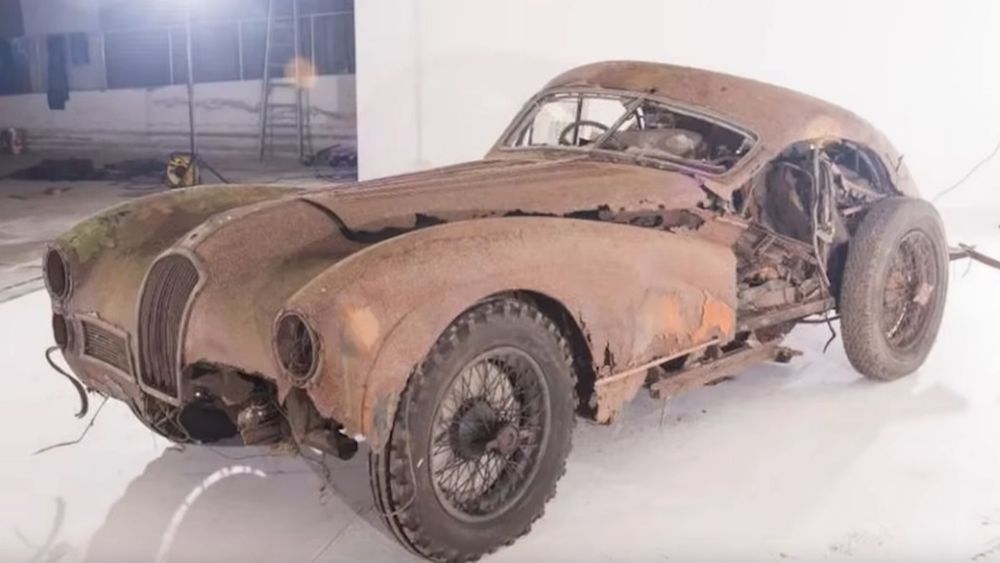 Automotive enthusiasts and even regular people are absolutely fascinated with barn find cars. It's not too difficult to understand why since they're similar to buried treasure. After all, if someone shoves an old car in a barn, garage, basement, or wherever else and piles junk all around it, once they die and the car is discovered it's like digging up gold. That's especially true of the 12 cars featured in the video below.
Each one of these Porsches, Jaguars, Mercedes, Aston Martins, etc. were essentially left to rot, plus they're worth jaw-dropping amounts. It's always curious when someone essentially buries a regular car, but when it's a vehicle worth a considerable amount from the get-go, you have to ask why they wouldn't take better care of it?
Obviously, if you're going to store a car you need to do so with care. Buy a cover, stabilize fluids, keep it somewhere dry, etc. Not everyone is mindful of these factors, showing that money does not buy sense, even though it can buy expensive cars which are subsequently ruined. What these 12 barn find cars sold for is almost unthinkable, certain ones even crossing into seven-digit territory.
Some of these cars have been modified, including the original drivetrain being swapped out. Missing factory equipment really knocks down the value of your vehicle, but a lot of non-car people don't seem to understand that.
Read the full story here.
$1 Million Barn Find Discovered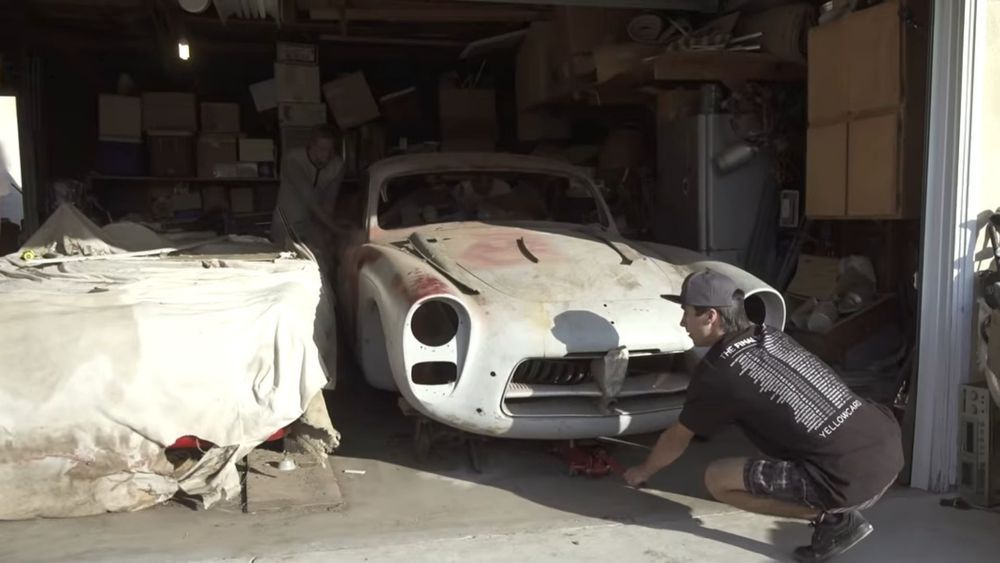 When it comes to hunting down barn find cars, Tom Cotter literally wrote the book. The man is always entertaining to watch on Barn Find Hunter because he comes across as genuine, not one of these characters you can tell is putting on some contrived show for the cameras. His knowledge of cars is immense, but his most important skill is he knows how to talk to people and gain their confidence quickly. You see that all on display during the episode attached to this post.
This episode takes place in Southern California after a viewer contacted Tom about a rare car he had stored in his garage. It's a 1952 Pegaso Z102, a car which was made in Spain but wears a French body. The thing isn't complete, but it's also not rusting out and falling apart.
With only 85 Pegaso Z102s built, these are rare beasts, which is why so many people haven't ever heard of them. This one is number 35 and to think it was buried under some junk in a garage is just incredible in more ways than one.
The good news is even though the car looks to be missing pretty much all the parts, they seem to be scattered in with the junk surrounding it. That includes the Hemi V8 and transaxle, which both appear to be factory-original. The plan was for the car to be fully restored, although that might still be going on.
Read the full story here.
Barn Find Yields Porsche Jackpot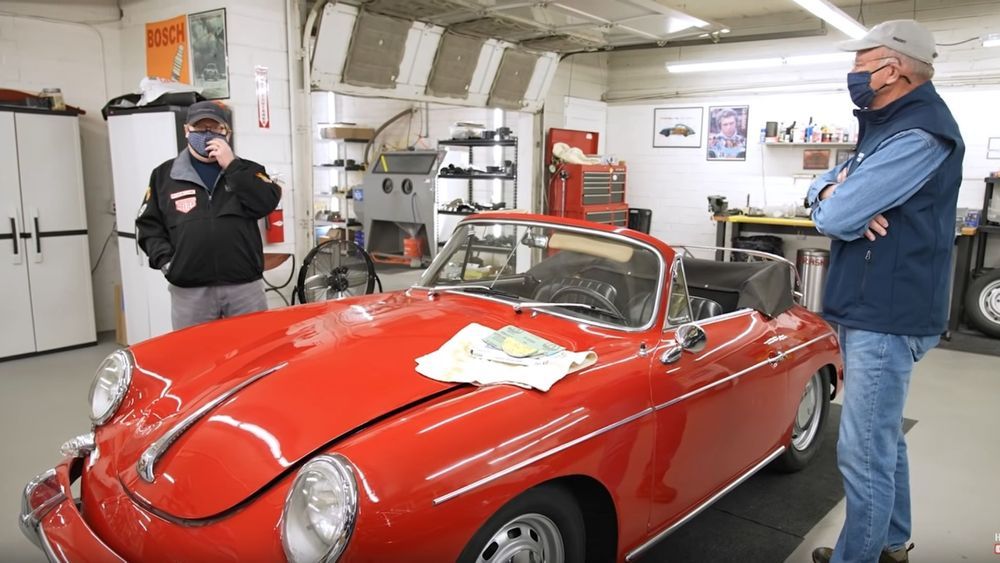 Tom Cotter took a trip to Hickory, North Carolina where he tracked down a huge stash of classic Porsches, including a very nice 1955 Porsche 356. This is an episode which will leave Porsche fans just riveted to the screen. Also, you wouldn't expect such a collection in a lesser-known rural city in North Carolina of all places, showing you don't know as much as you might think.
As Cotter points out immediately, Hickory is known for having amazing Porsche cars. The shop he visits does high-end restoration work, even shipping the results to collectors in Stuttgart. It all comes down to unassuming financial might in the city. In fact, at one point the few Porsche 959s shipped to North America all resided in Hickory.

In the video you're treated to some wonderful Porsche 365 eye candy. You also get to see some of the cars in various stages of restoration, which is amazingly thorough. It's not too hard to understand why people from all over the world trust the work done there.
If you're expecting to find dusty, grimy cars in a cluttered space, you're going to be disappointed. This Porsche shop is sparkling clean and meticulously organized, which is about the exact opposite of what we see in most episodes. The finished cars look just as amazing, so maybe there's something to the extreme orderliness.
Read the full story here.
Barn Find Ferrari Is A One Of A Kind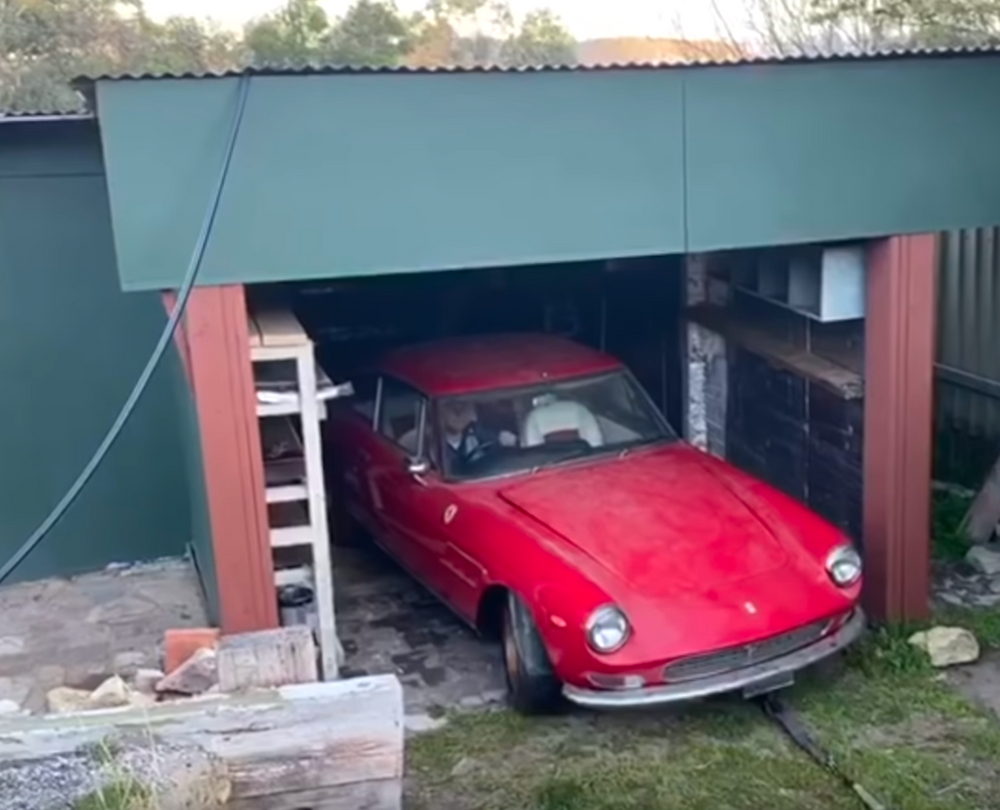 With the rise of the internet and the popularity of barn finds growing, better and cooler cars are being found every day. From classic muscle to old school JDM, barn finds have produced some of the rarest and most valuable vehicles of the past to the public eye. Most finds are decrepit and falling apart, however, this is a sight to behold. Although the new owner says that the car must be completely restored the car, when finished, will be beautiful and very valuable.
This is the first production car produced in the 1967 production year, it is also the first series 2 330 GT 2+2 to ever be built. The car is one of a kind, out of 1,099 Ferrari GT's that were produced, this is one of the only 36 that were made in right-hand drive. After having been imported into Australia in 1974, the car was never driven or registered after that and retains its low mileage. Low mileage allows for an easier restoration as there will be less destruction of the engine which allows this 300-horsepower V12 to stay original. All original paperwork is provided including the chassis number, import papers, and a full detailed list of all of the car's original parts.
On the inside of the car, it is all original, it comes with the stock gear knob, stock 8-track player, stock timber paneling for the instrument cluster, and stock white and red leather seats. The car hasn't been washed or refurbished in close to 46 years, every crevice is filled with dust and debris but everything seems to be in pretty good shape considering the age. In the trunk, you'll find the original tool bag, hammer, and jack used for exchanging flat tires and any other mishaps one might have with a car this old.
0-60mph was achieved in only 7.8 seconds due to its 300 horsepower V12 and only 3000lbs of weight. That engine is mated to a manual transmission that allows the driver to control the car more effectively. Under the hood, the engine heads have been spray-painted silver rather than the original black. The dealer also found a set of original wire wheels with stock tires that came with the car. Classic Ferraris are some of the rarest and most valuable automobiles one could find on the used market today and this is an extraordinary example of that.
Read the full story here.
Barn Finds Get Rescued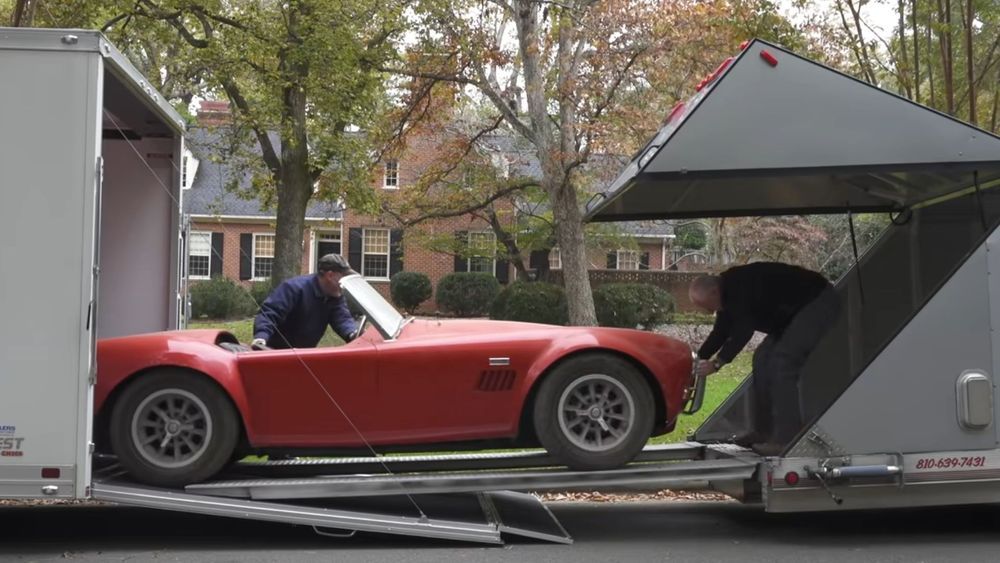 When you're looking for barn find cars you've got to think about more than just yourself. We know that might be a shock to some people, because after all the point of rescuing old cars left for years on end in a barn, garage, etc. is to line your pockets with sweet, sweet cash. At least, that's what you might think, but the guy who literally wrote the book on barn find hunting, Tom Cotter, shows us that doing a good deed is part of the job as well.
A few episodes of Barn Find Hunter ago, Tom uncovered a garage that houses a 1967 Shelby Cobra 427 and a 1966 Ferrari 275 GTB/2. Those are incredibly rare and valuable finds that really caused a stir at the time. What the film crew didn't show was that behind those were a 1978 Morgan Plus 8 and a 1976 Triumph TR6, both with few miles on them.
Yes, the crazy thing is that those four cars are easily worth multiple times what the garage would sell for and maybe the house as well as the land. Those types of vehicles should be housed somewhere they can be protected and preserved properly, but at the same time it's the owner who gets to decide that.
Read the full story here.
Hunters Discover Barn Find 1971 Cadillac Ambulance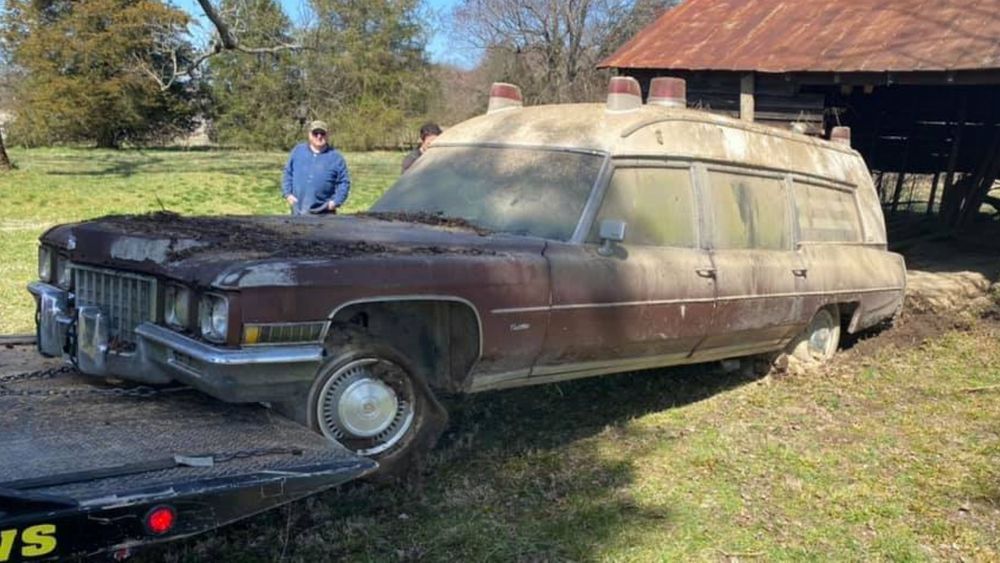 Some barn find hunters came across a very dusty 1971 Cadillac High Top M-M Volunteer Ambulance recently and the discovery has us excited for multiple reasons. Any time a rare and genuine barn find is uncovered it's a big deal, but for the last while these types of events have been increasingly rare.
Sorry, but your plans to build a Ghost Busters-themed ride won't pan out, at least not this time. This particular Caddie ambulance is going to be restored and displayed permanently at the Virginia Fire Museum. Photos of it after a good washing shows the paint is in surprisingly good condition, although it's going to need some work. Whatever was in that barn dust must've prevented rust since this old Cadillac doesn't look like Swiss cheese, even on the rocker panels.
Read the full story here.
Holy Grail 'Barn Find': Tour Of An Epic 300-Car Collection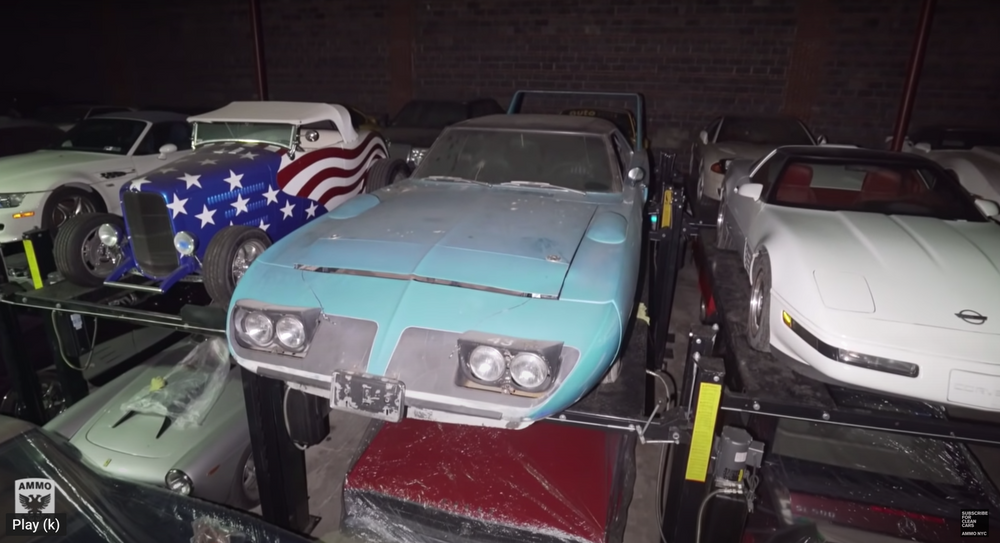 Barn finds that usually involve some rare or highly desired car that was stashed away years ago only to resurface decades later seem to be more commonplace as time goes on. What about entire collections? We've posted stories about a few collections involving a few cars being uncovered. This one may take the cake as a colossal "barn find" collection was recently uncovered, and by colossal we mean approximately 300 cars. No, your eyes do not deceive you - 300 cars! A YouTube video by AMMO NYC gives a tour of this collection car by car in just one of three buildings filled to the brim with cars.
There is very little information regarding the collection, but it is said that this collection began sometime in the late '70s. Also, several of these cars have never been moved at all, detailed, or seen for more than three decades.
So, what kind of cars are in this collection? Or better yet, what cars aren't in this collection? The tour starts off with a bone-stock all-original 1974 Hurst Olds under a Plymouth street rod stored on a lift. A Matra D'Jet V sits on a lift next to a yellow Plymouth Superbird that appears to be in great condition. Next to that is a Rolls-Royce that was originally intended as a Pro Street car with a '55 Chevy restomod below it protected in plastic.
Read the full story here.