This roadster will celebrate designs from a century ago.
---
British automaker Rolls-Royce has decided to turn the clock back to the roaring twenties for its first Collection Car of this new decade. The Dawn Silver Bullet Collection is an ultra-luxurious roadster which absolutely oozes retro coolness. For now, we're seeing just abstract renderings of the car, but what Rolls-Royce is showing off looks quite compelling.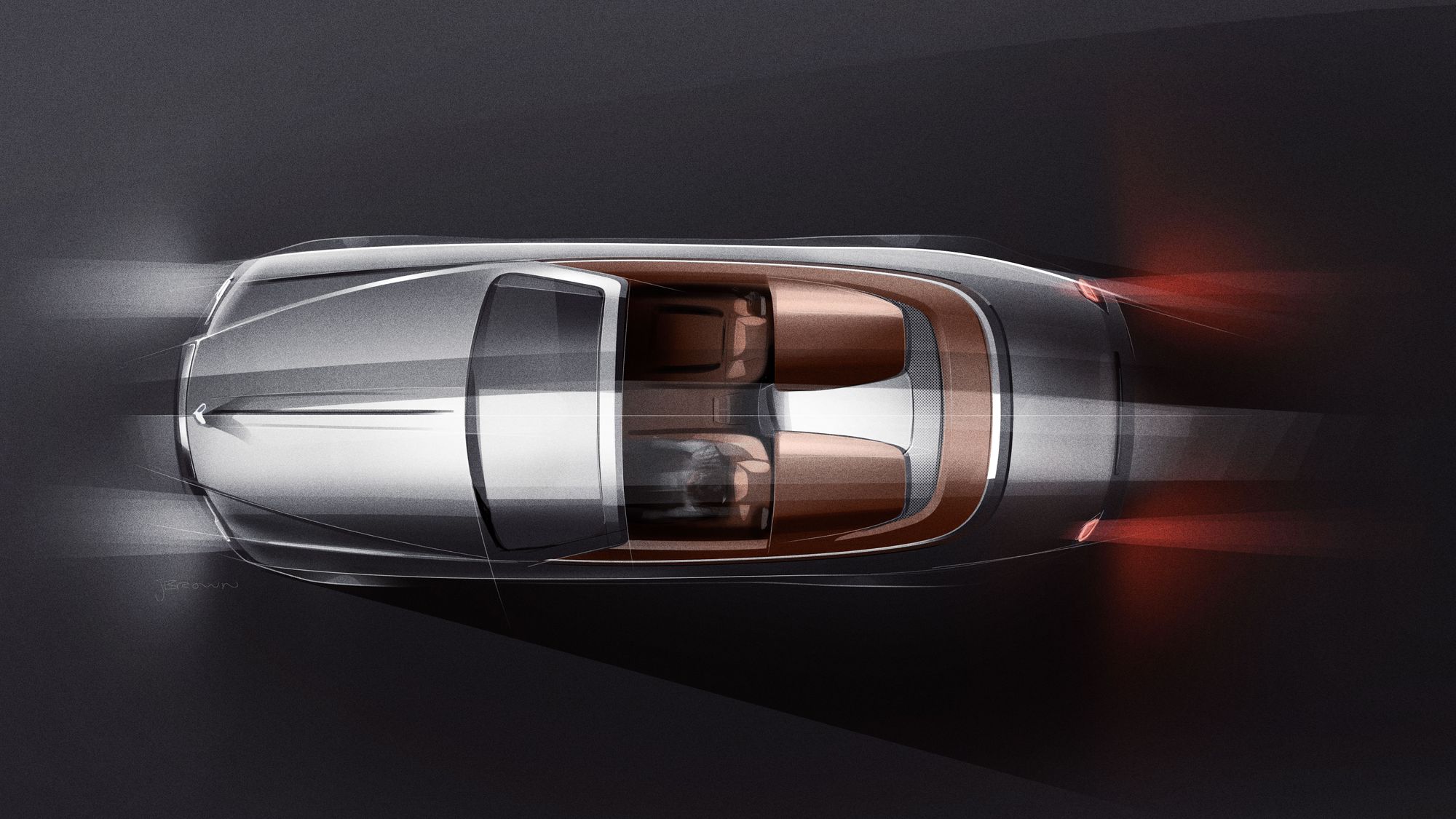 According to the company, the overall message of the Dawn Silver Bullet is one of frivolity and decadence. It's supposed to be a callback to the glamorous days of Hollywood before the Great Depression and the opulent cars driven by the most famous stars.
It's no coincidence that this model is being called the Silver Bullet, besides a hat tip to the new ultra-metallic silver Bespoke paint. After all, silver has been used throughout Rolls-Royce history, including for the Silver Wraith, Silver Spectre, Silver Shadow, Silver Dawn, Silver Cloud, Silver Silence, and Silver King.
Bold, carefree non-conformity is supposed to be communicated with the flowing lines. If the renderings are any indication, this version of the Rolls-Royce Dawn will feature more swooping exterior lines, like its car designs of a century ago. It's not like anyone drives a Rolls to blend in, but this model has the potential to really stand out, even among other high-end cars.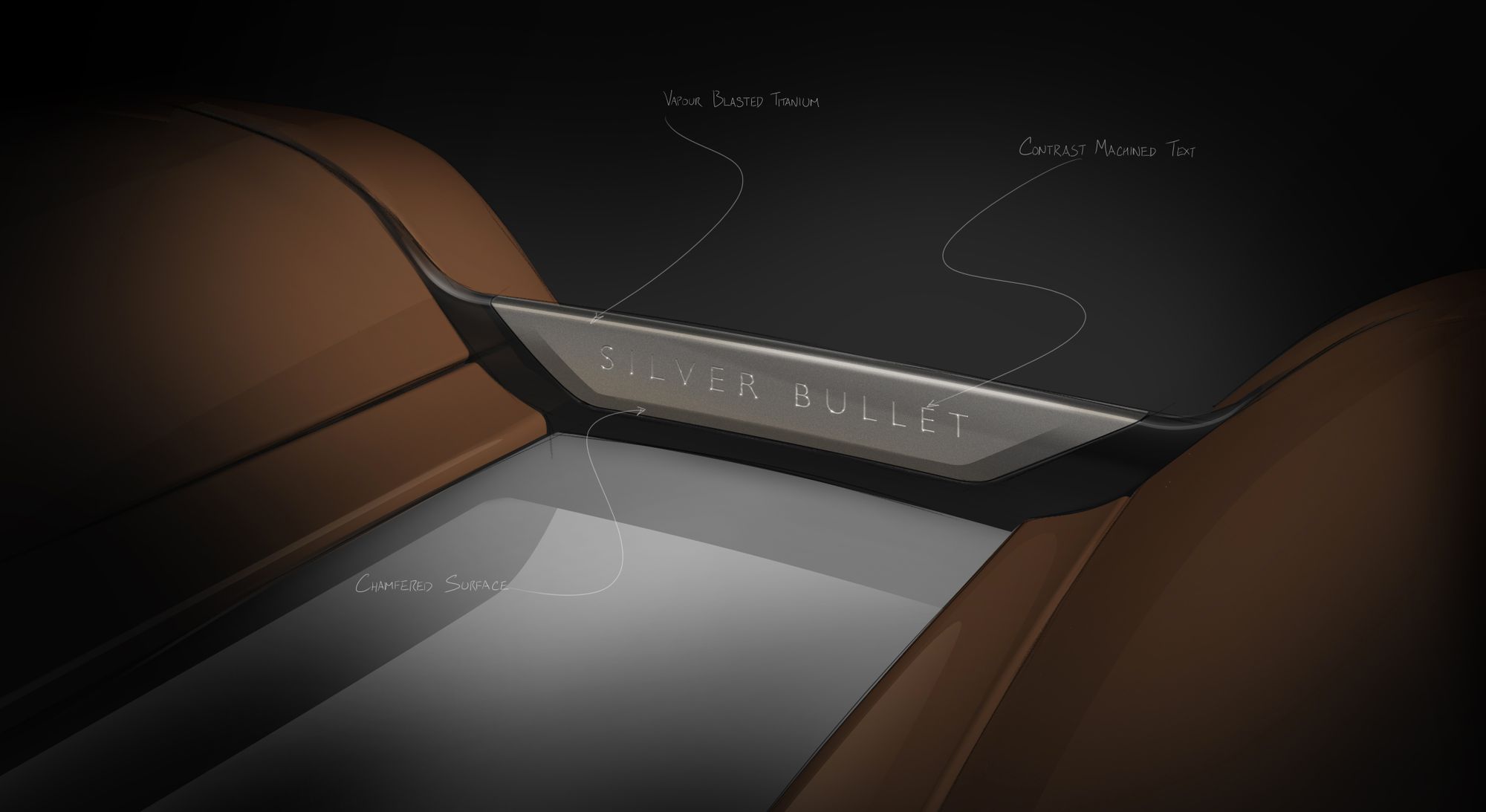 We can see several interesting details in the released renderings. Contrasting with the silver paint are dark highlights, including around the headlights and front bumper finisher. Rolls-Royce will use part-polished wheels with a unique translucent shadow finish plus a silver pinstripe, which no doubt will be mesmerizing whether the car is sitting or rolling down the road. There's also a vapor-blasted titanium finish for the Aero Cowling windbreak show in great detail. The Silver Bullet name will be in a contrast machined text, so it stands out in a big way.
At a time when some automakers are getting away from tactile elements for car interiors, it's refreshing to hear Rolls-Royce is putting that quality front-and-center for the Dawn Silver Bullet. For example, there is carbon fiber but it's an open-pore variety, so you get a dash of new material with some texture to it. Quilted leather with contrast stitching is also confirmed, while real wood could possibly be available, although the open-pore carbon fiber might displace it.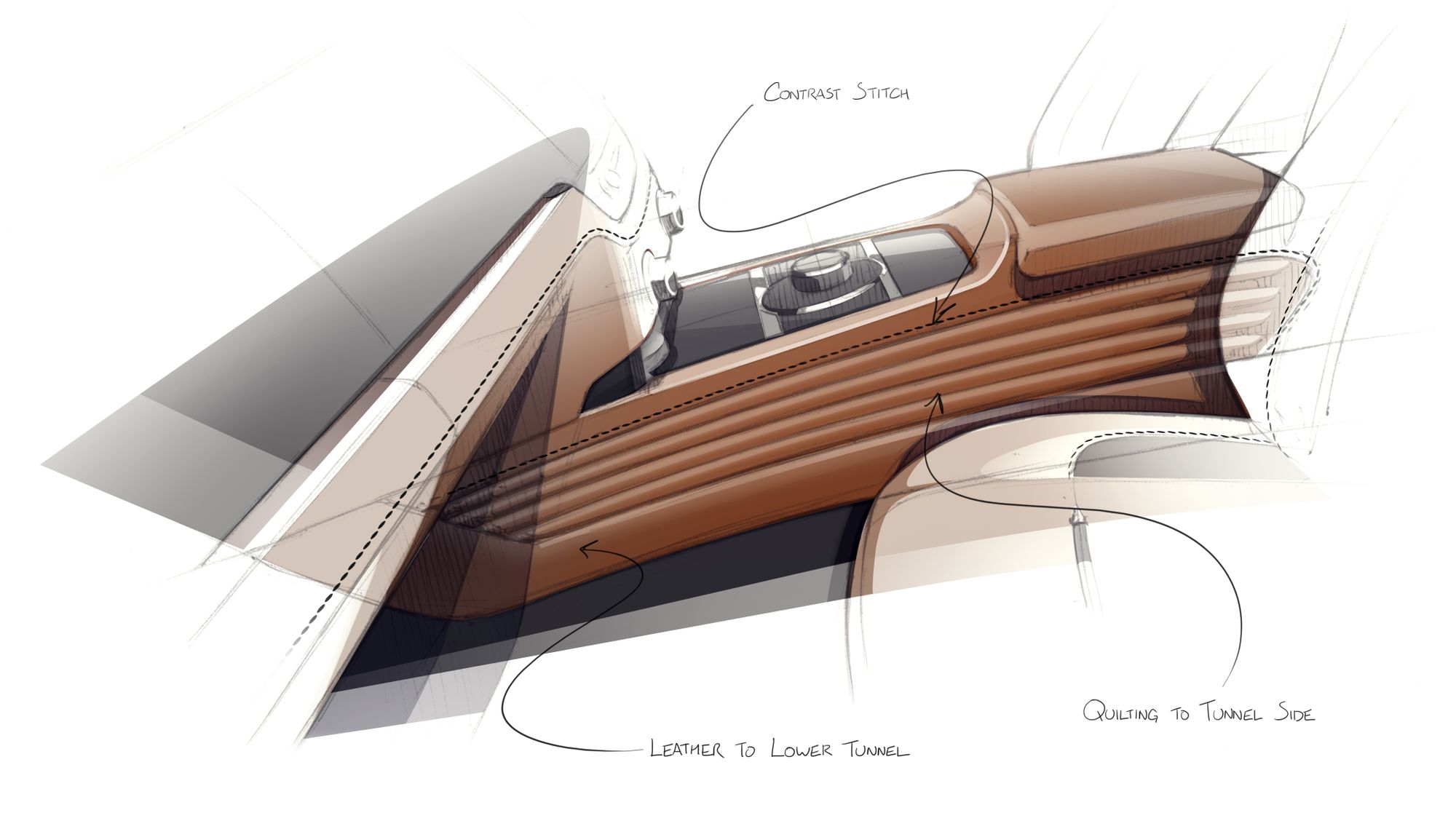 You can rest assured the Rolls-Royce Dawn Silver Bullet Collection cars will be highly coveted by collectors in the coming years. The automaker is looking to drum up more interest in them through a variety of marketing efforts, including holding Silver Bullet Drives or exclusive road trips for owners.
More Luxurious Rides