Only 1,097 of the Hurst/Olds performance versions were produced for the 1973 model year.
---
Oldsmobile was successful when it came to using Hurst Performance products in their vehicles, so the two teamed up to build special-edition performance versions of the 442 and Cutlass Supreme, also known as the Hurst/Olds. Awesome Joe's Auctions has a rare 1973 Oldsmobile Hurst W-30 Cutlass up for bids online. As of right now, there are no bids and five days left before the hammer comes down.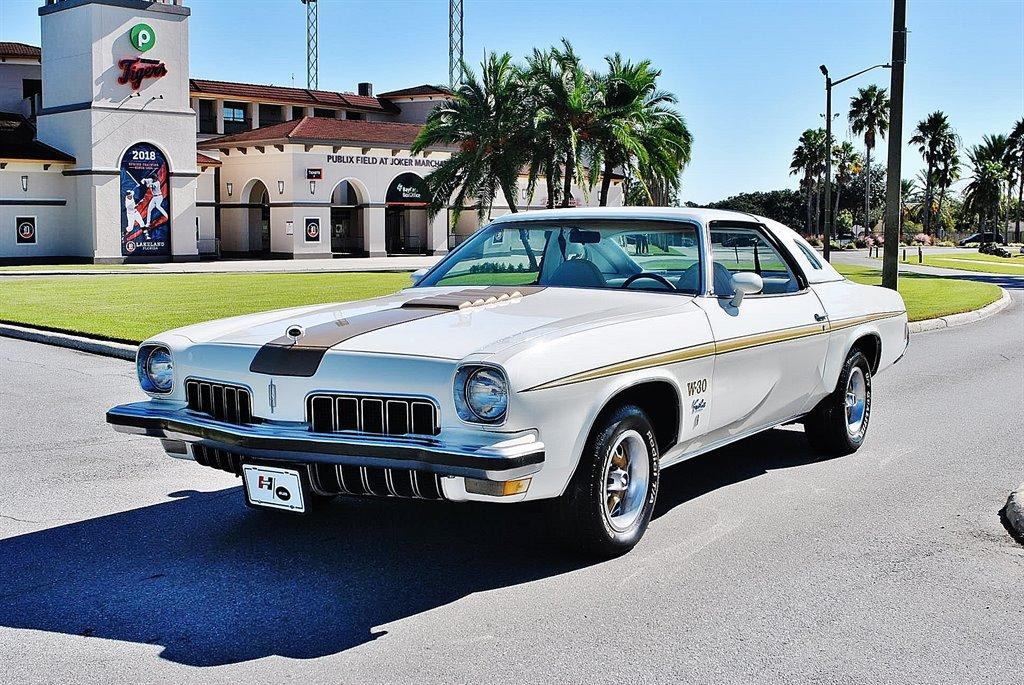 For the 1973 model year, the Hurst Olds shared the platform with GM's A-body cars and was given an extensive redesign for the first time in a decade. The standard Oldsmobile Cutlass and 442 switched to the "Colonnade" body style, so it only made sense for the Hurst/Olds to follow suit, and it did until 1977. Even sporting a new chassis, the updated and improved suspension allowed for a smoother ride overall. Even standard Cutlass models came with power brakes with front disc brake calipers for stopping power.
The '73 Oldsmobile W-30 was based on a semi-fastback Cutlass S. Painted in distinct white paint with gold accents, these cars are easy to identify. In fact, the 1973 model year was the first time that two color schemes were offered, that being white/gold that made up about 60 percent and black/gold which made up the other 40 percent of the 1,097 examples produced. Other features include flush-style exterior door handles, acoustical double-panel roof, better fitting glass, inside hood release, and "flush and dry" rocker panels that were introduced on GM's full-sized 1971 model cars. To improve structure, the side door guard beams were designed to be stronger. Even more, the car was given a power moonroof.
Powering this beast is a rare 455cui Rocket V8 big block engine topped with a four-barrel carburetor. This setup generated 250-horsepower that was shifted down to the rear wheels via a Turbo Hydra-matic 400 automatic transmission mated to a Hurst Dual-Gate shifter. Other mechanical highlights include a Delcotron generator and sealed side-terminal battery, and a larger 22 gallon fuel tank. Added rumble and performance are provided by a dual exhaust system.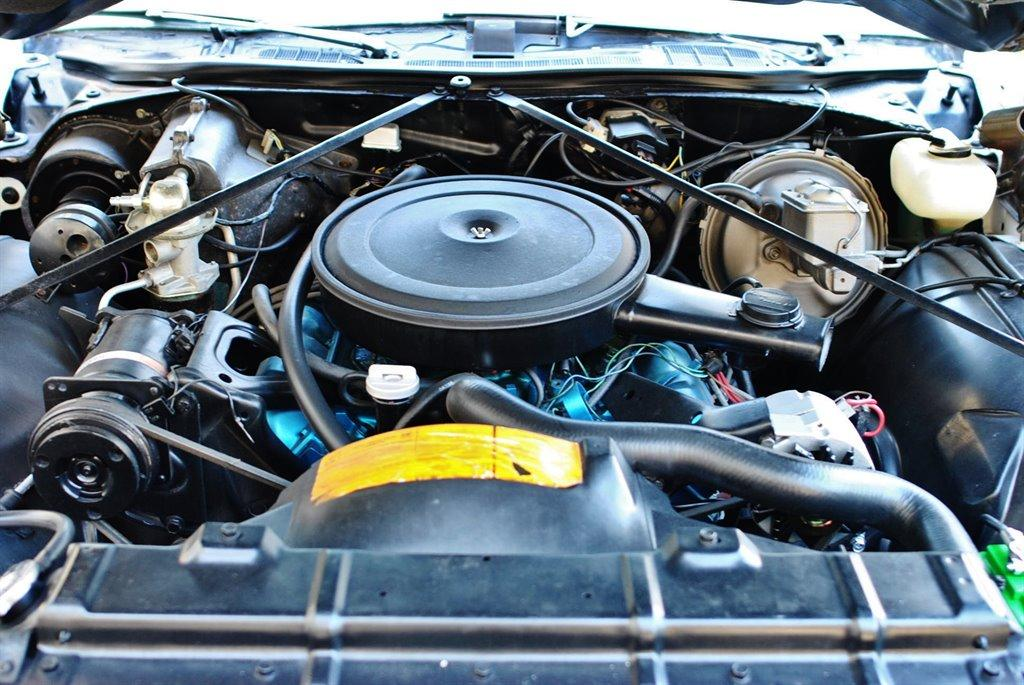 Inside the car are white Strato-bucket swivel seats constructed out of full foam in the front and back and also feature a console. Cold air conditioning keeps everyone in the cabin nice and cool. The Hurst-only options includes the digital tachometer mounted on the console, air shocks, and alarm system.
According to the listing by Awesome Joe's Auctions, this 1973 Oldsmobile Cutlass W-30 drives amazing. Be sure to check it out and place your bid so you can park this beauty in your garage after the five days is up.
Read More Car News Here...