Watch these cars get spiffy after years of hiding!
---
There's something so deeply satisfying about watching a car being washed, especially one with tons of grime that's transformed into a show car in front of our eyes. Now imagine the satisfaction in knowing that the car is coming back to life after a long hibernation. The cars in this story are getting their extreme makeover after sitting dormant for a long time.
#5 - 1969 Mercedes 280SL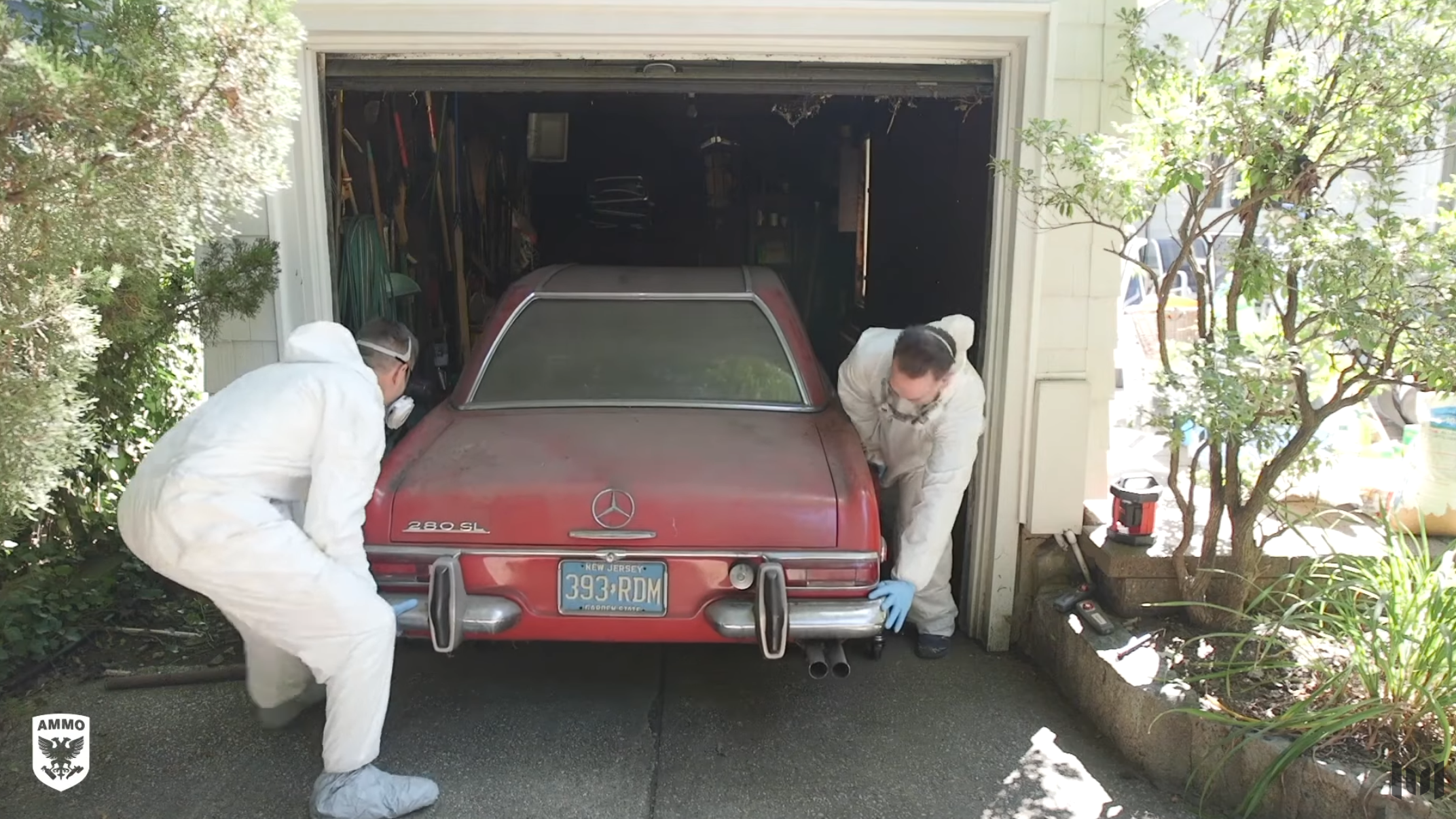 After sitting neglected in a garage for 37 years, the Ammo NYC detail crew was tasked with cleaning this 1969 Mercedes 280SL  in preparation for a restoration. The cool part of this story is that it wasn't the owner of the car who commissioned the detail crew with rescuing the car; it was the owner's son. He did it as a surprise to his father who was the car's second owner after purchasing it in 1972. The Mercedes was used as a daily driver until 1982 when it was unceremoniously parked in the garage with more than 100,000 miles on the odometer.

#4 - 1994 GMC Sierra 1500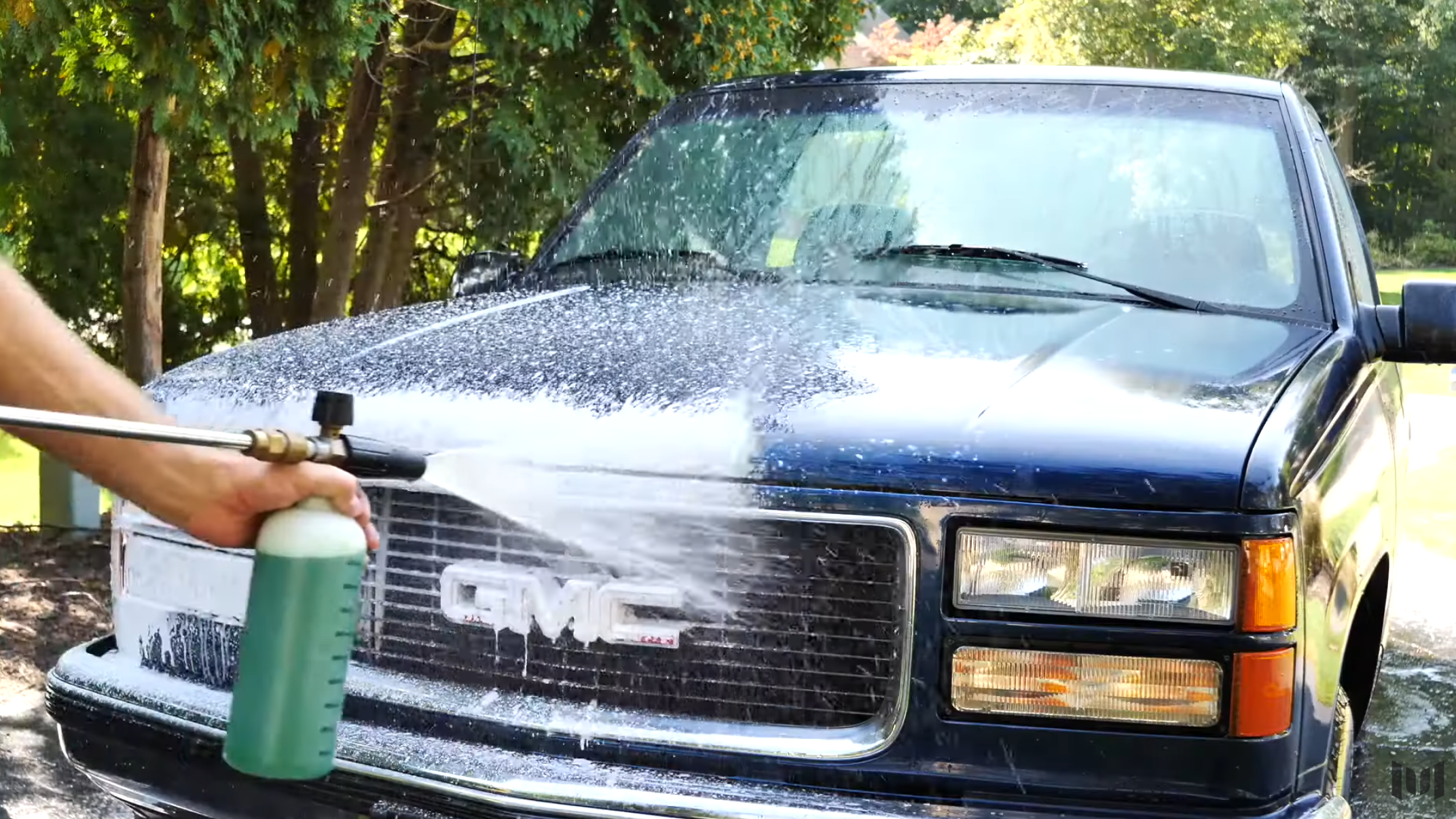 Stored for two decades, this Sierra wasn't just caked in dirt like when you drive off-road for hours. Once it was cleaned up the oxidation in the paint was obvious, so Stauffer Garage polished it up to make the body look like it was new. That's not some crazy black magic, we know, but it's still great to see the process and end results.

#3 - 1967 Chevrolet Corvette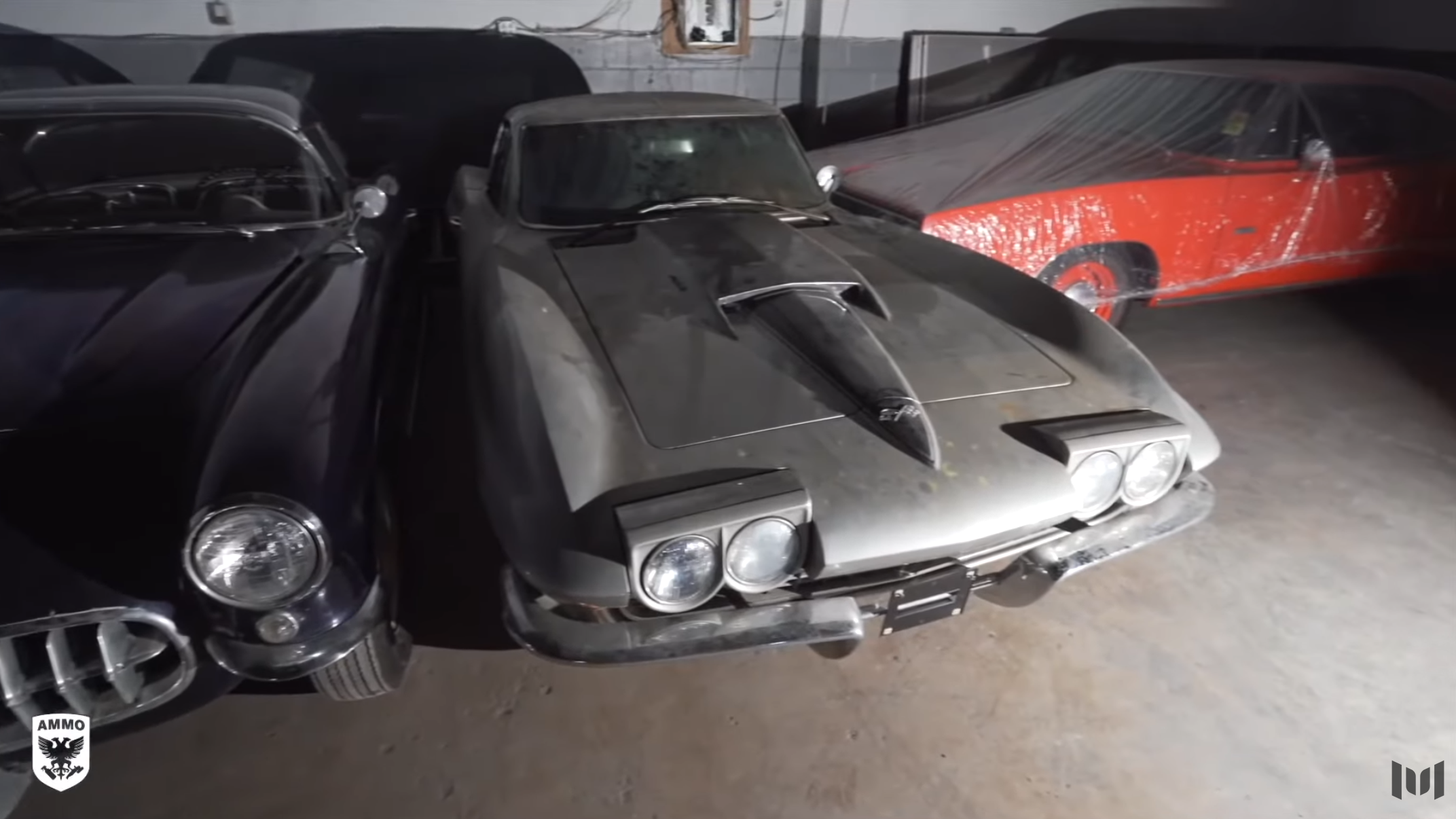 Ammo NYC nearly broke the internet when it posted a video of a Bizzarini tucked among an epic 300-car barn find collection of classic cars, and now the detailing company is back in the same warehouse to give a 1967 Chevrolet Corvette its first car wash in 33 years. The Corvette in question is a 427 cubic-inch Sting Ray coupe that seems to be in pretty good shape other than the dirt caked onto the paint and the interior covered in mold and mildew.

#2 - 1973 Chevrolet Camaro Z28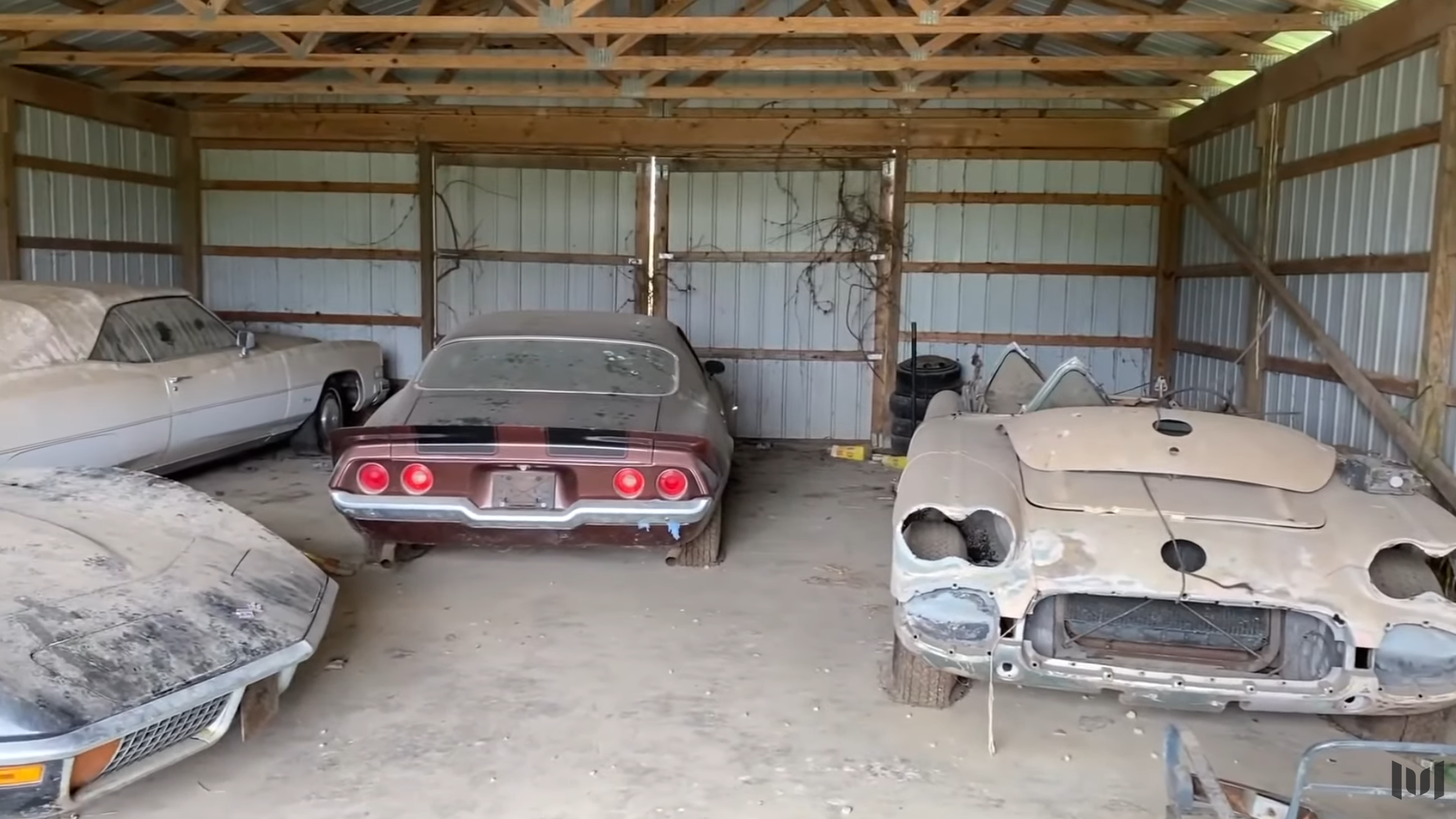 This barn find Camaro Z28 was in dire need of a makeover after sitting for 20 years. It was covered in caked on dust, mold, and mildew, so cleaning it was not simple chore. Bringing this Camaro back to its glory required careful cleaning, several stages of buffing and waxing, this muscle car came back to life!

#1 - Bizzarrini P538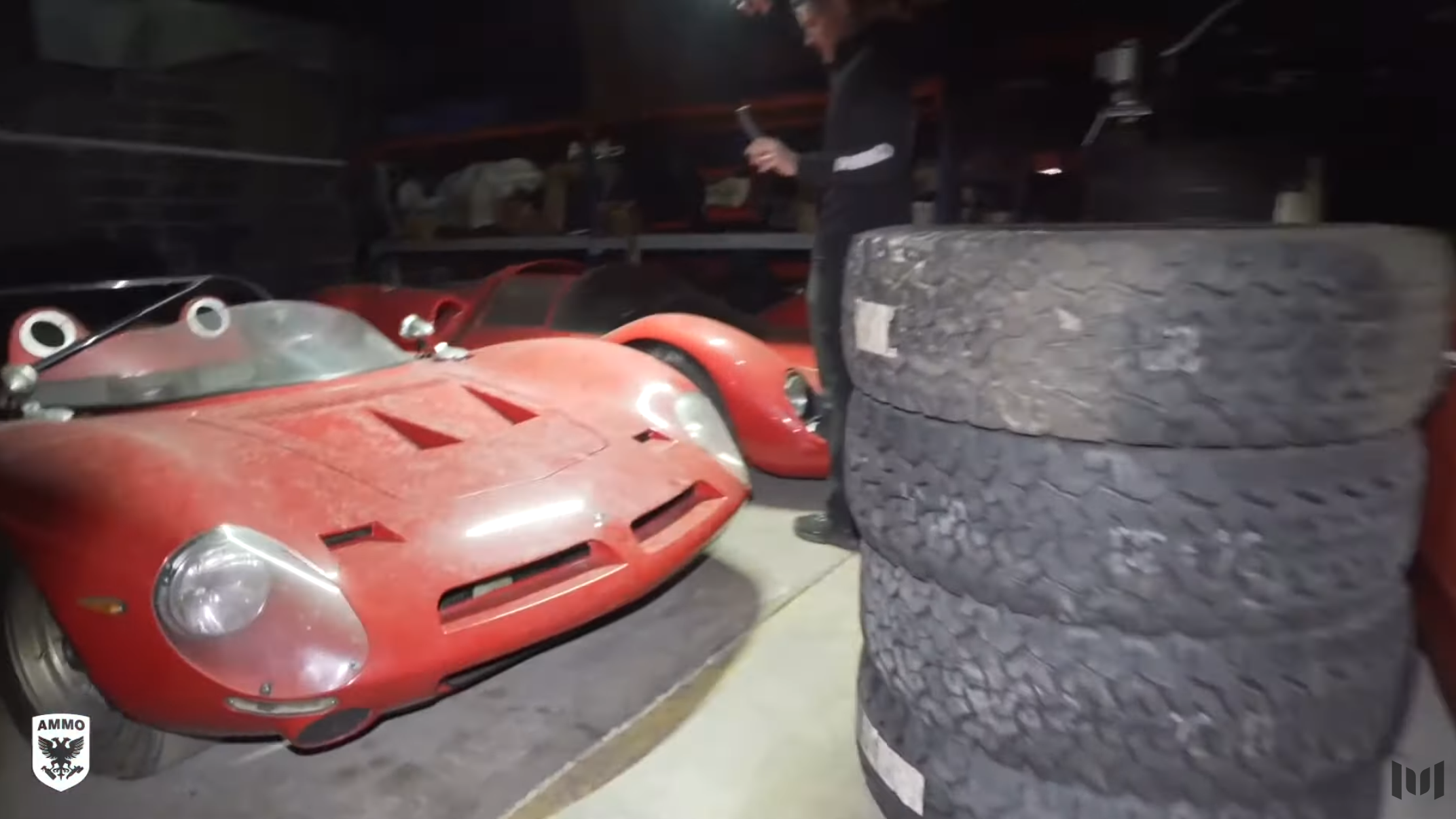 An undisclosed collector has stashed away over 300 rare vehicles in an undisclosed location. Once you see what all is in this facility, you'll understand the desire for secrecy. Professional detailers Ammo NYC have been invited by the owner to go into the building and clean one car: a Bizzarrini P538. The Italian car is exceptionally rare but hasn't been detailed in a long time.