If you could tow away only one, which would it be?
---
Dennis Collins of Fast 'N Loud fame is always an interesting barn find hunter to watch. He goes for all kinds of cars, but the man does have a weakness for Porsches which we've seen before. This time he shows us video of a field in Texas that's littered with classic Porsches. He's there for only two cars, so there's the possibility the rest are still available for purchase.
This field is in the middle of nowhere outside of the Dallas-Fort Worth metro area. That's where some of the best finds are, way away from civilization in places where you'd never think of looking. Networking with other people, proving you're serious about rescuing old cars is a good way to get these sorts of leads. It takes time and effort, so you have to be dedicated or it won't work. As they say, there's no shortcut on the road to success.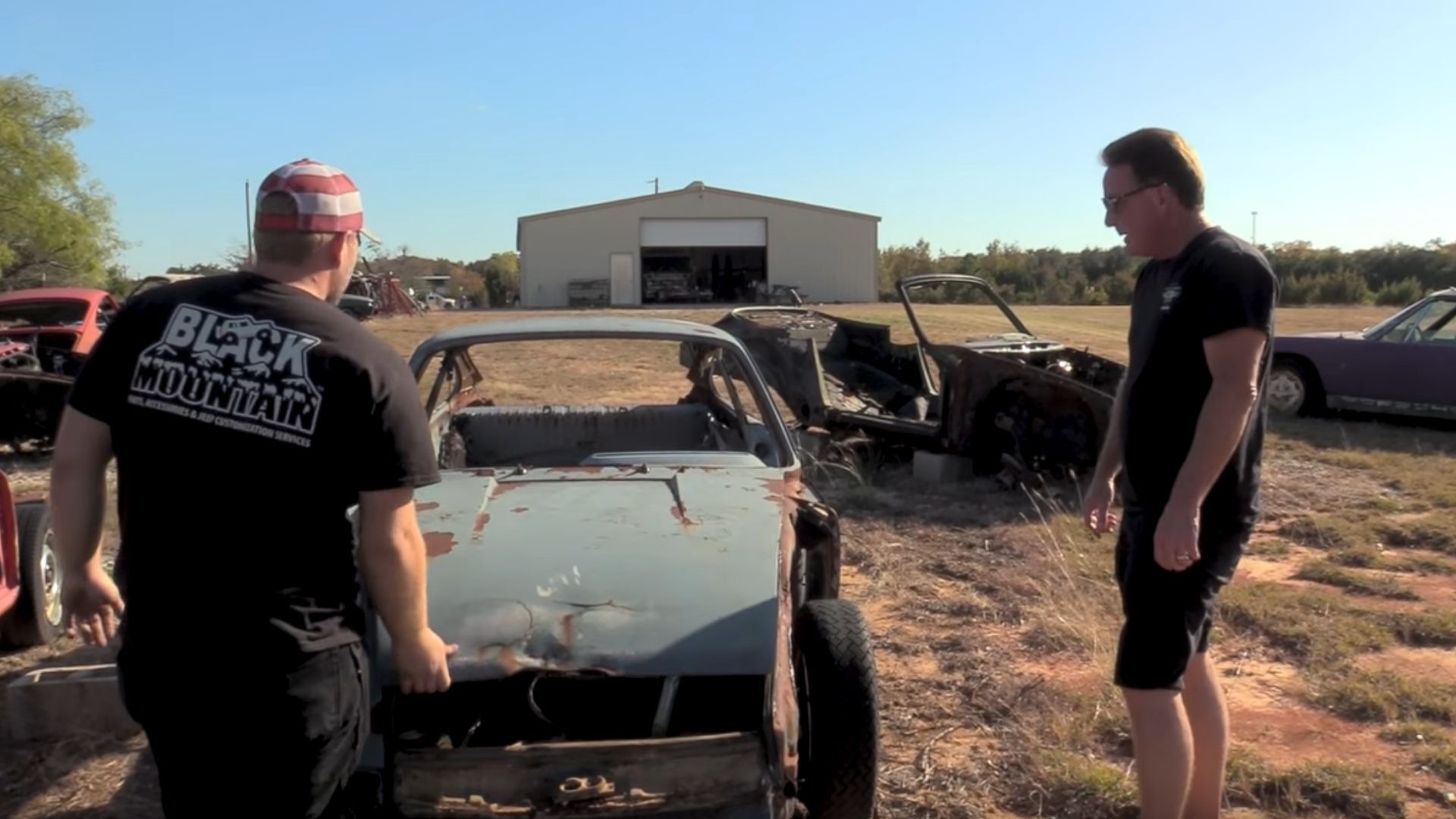 The cars in the field is an impressive array of vintage Porsches. Collins has arranged to buy two 912s as well as a 911 body. There are still quite a few other cars in the field, so maybe there'll still available? Plus, there will always be other barn find Porsches and other vehicles out there, if you want to start hunting.
A lot of people have noticed how Collins just walked past a bunch of the Porsche 914s without saying anything. They're upset about that fact, but apparently they don't realize that while the 914 has become more collectible than it was in the past, they're still nowhere nearly as desirable as other Porsches. Many still look at them as more Volkswagen than Porsche and thus see them as inferior cars. We get that some are big fans and they are a far more affordable classic Porsche than others out there, so maybe just being grateful for that should be enough. Since Collins is running a business, at the end of they day he's shooting for profits.