That's right, just the engine!
---
Bidding for the Marcel Petitjean Collection concluded on June 10, and when all was said and done, the 94-car collection plus an assortment of memorabilia ended up selling for a combined 7.325 million euros – around $8.33 million USD. This collection included eight classic Lamborghinis, but perhaps the most interesting lot was the engine from a 1967 Lamborghini Miura that sold for around $191,000. That's almost a quarter of the price that a 1968 Miura sold for from this same collection!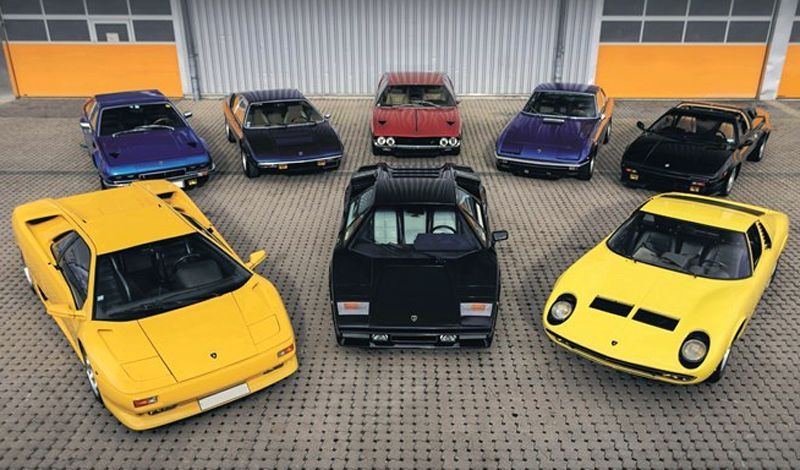 The 1967 Miura uses a 4.0-liter V12 rated at 350 horsepower, and this engine (stamped no. 1388) is said to have originally powered Miura chassis no. 3156. This V12 was sold looking very complete including its four Weber carburetors, but it isn't clear if the engine actually runs since the listing says the engine block has been damaged and will require a complete rebuild... or be used as-is for an ultra-cool and mega-expensive display piece.
Petitjean definitely had an eclectic mix of mostly European cars in his collection, but it's obvious that he had a special appreciation for Lamborghinis. His collection of eight Lamborghinis included a little of everything this automaker's past including recognizable cars like the Countach, Diablo, Espada and Miura to rarer cars like the Urraco, Jarama, Jalpa and Islero. This collection even had unique Lamborghini automobilia like dealership signs, a variety of manual and a complete replica chassis for a Lamborghini Countach.
In total, Petitjean's Lamborghini cars, parts and automobilia sold for around $2.27 million accounting for almost a third of the value of this vast collection.