---
Life in Alaska is a little bit different from living in any other  part of the United States. Needing a reliable vehicle that's ready to  stand up to extreme duty is a given, and one common vehicle you'll find  in the state that people count on is the Ford Bronco. An interesting episode of Barn Find Hunter highlights what these vehicles mean to a resident in the Alaskan community.
Host Tom Cotter borrows a 1966 Shelby GT350 to make the journey down  the Alaskan highways, then down a few dirt paths, and ends up at a  gravel lot where Adam McNabb and his Broncos take residence. McNabb has  an obvious passion for Broncos, and a collection that has quite a bit of  history behind it.
The first profiled Bronco of the group is a first-generation 1972 that's still sporting the  original blue paint job. It was purchased from a school district that  used it to transport children across a creek crossing when the water was  high - it than sat for about 15 years before Adam bought it.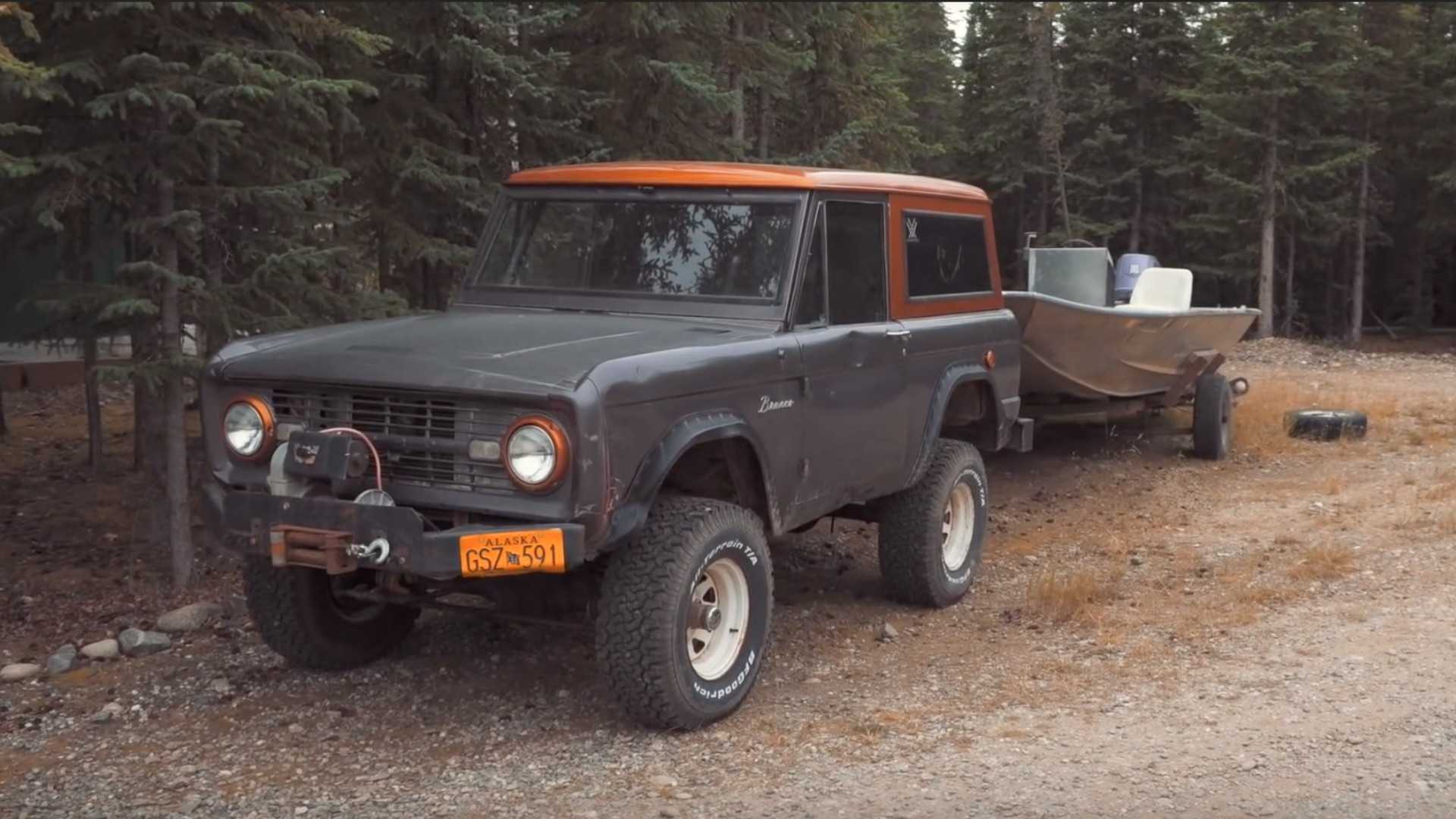 A Holley carburetor that sits atop a 302 cubic inch engine is the only aftermarket part on this stock Bronco. This is used as a summer cruiser since it can't keep the frigid cold of the Alaskan winter away from the passengers.
McNabb's oldest Bronco of the bunch is a 1966, which underwent a  complete restoration before being put to use as the family's adventure  vehicle, traversing off-road destinations in the Southwest region of the  country. Another 1972 Bronco is on the property that's awaiting a  restoration, which Adam is saving for his son when he gets older.  Resting nearby is a shell of a 1968 Bronco, and a 1972 Ford Bronco Sport  sans engine can be found in a nearby field.

During the visit, the host and Adam swapped vehicles - Tom manned the blue 1972 and Adam got a chance to drive the Shelby. Tom says in the video, "I think we're making his day, and he's making my day—I've never driven a first-gen Bronco."