One of the coolest and cleanest Tri Five Chevys you'll find.
---
The Tri-Five Chevy is one of the must-have cars for any classic car collector, and this custom 1955 Chevrolet 210 is about as good as you'll find one. While the exterior retains all of '55 Chevy's iconic lines, this restomod being sold through Crown Concepts sits on a tube chassis to ensure that it rides and handles as good as it looks!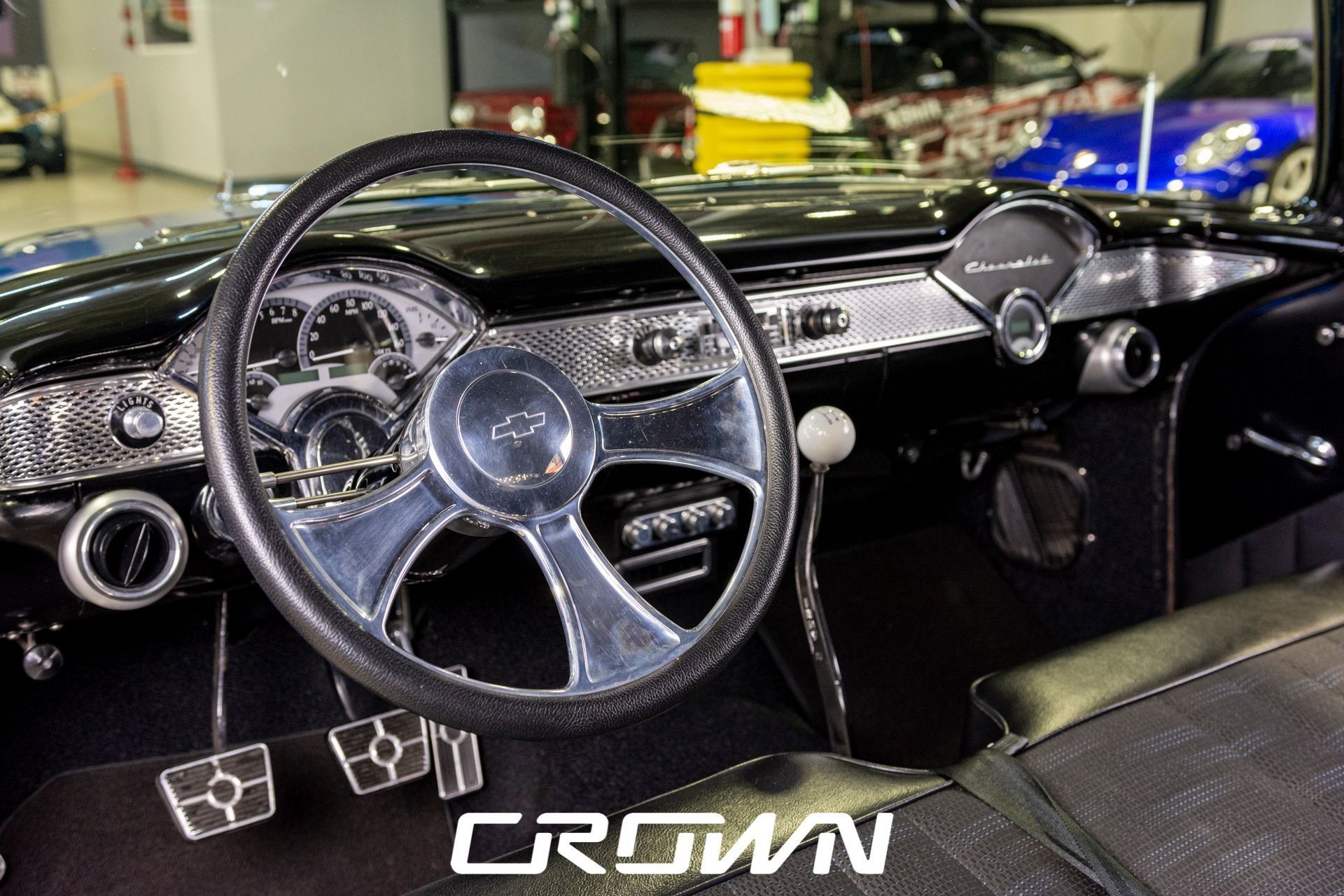 If it wasn't for the lowered stance and five-spoke wheels, this '55 Chevy would be easy to mistake for a stock classic with perfect chrome and a gorgeous blue color. Even the interior looks about as period correct as a Tri Five Chevy gets these days with bench cloth seats and original aluminum dash trim, but it's upgraded with a floor shifter, billet steering wheel, digital gauges and air conditioning from Vintage Air.
While this '55 Chevy 210 looks fairly stock, it rides on a completely custom chassis that allows for an independent front suspension, a four-link rear suspension and coilovers at all four corners. Under the hood, there's an equally beautiful 350 cubic-inch V8 that is paried to a five-speed manual gearbox, which sends power to the wheels through a nine-inch Ford rear end. The addition of rack and pinion power steering and 11-inch four-wheel disc brakes means this car is ready for cruising.
All Tri-Five Chevys are worth adding to a collection, but this restomod is the right custom at the right price listed at $74,929. Be sure to contact Crown Concepts for more information on this '55 Chevy or any of the other classic, collectible and tuned cars they have listed for sale.