Tesla's eccentric CEO has an enviable collection of cars that range from normal to over-the-top.
---
If you were worth approximately $42 billion, the chances are you'd have an envious car collection, too. According to Forbes, Elon Musk is worth that much. The eccentric Tesla CEO is known for his love of spaceships and other things, but it only makes sense for the titan of a car company to also love, well, cars. The face behind the massive electric car brand loves his collection of cars and has also had his fair share of planes.
Musk's worth doesn't make him the wealthiest man in the world, but it does land him in the top 40, an accomplishment to be proud of. One would rack up the moolah being an entrepreneur, philanthropist, engineer, and a space dude among other things, so the South African-born businessman surely can afford any car he sets his sights on without looking twice at his bank account. Musk, 49, is not stingy as he has a large family to look after including five children from his first marriage, his partner Grimes, and their young son, X Æ A-Xii.
Let's check out some of the rides that sit inside Elon Musk's car collection.
1920 Ford Model T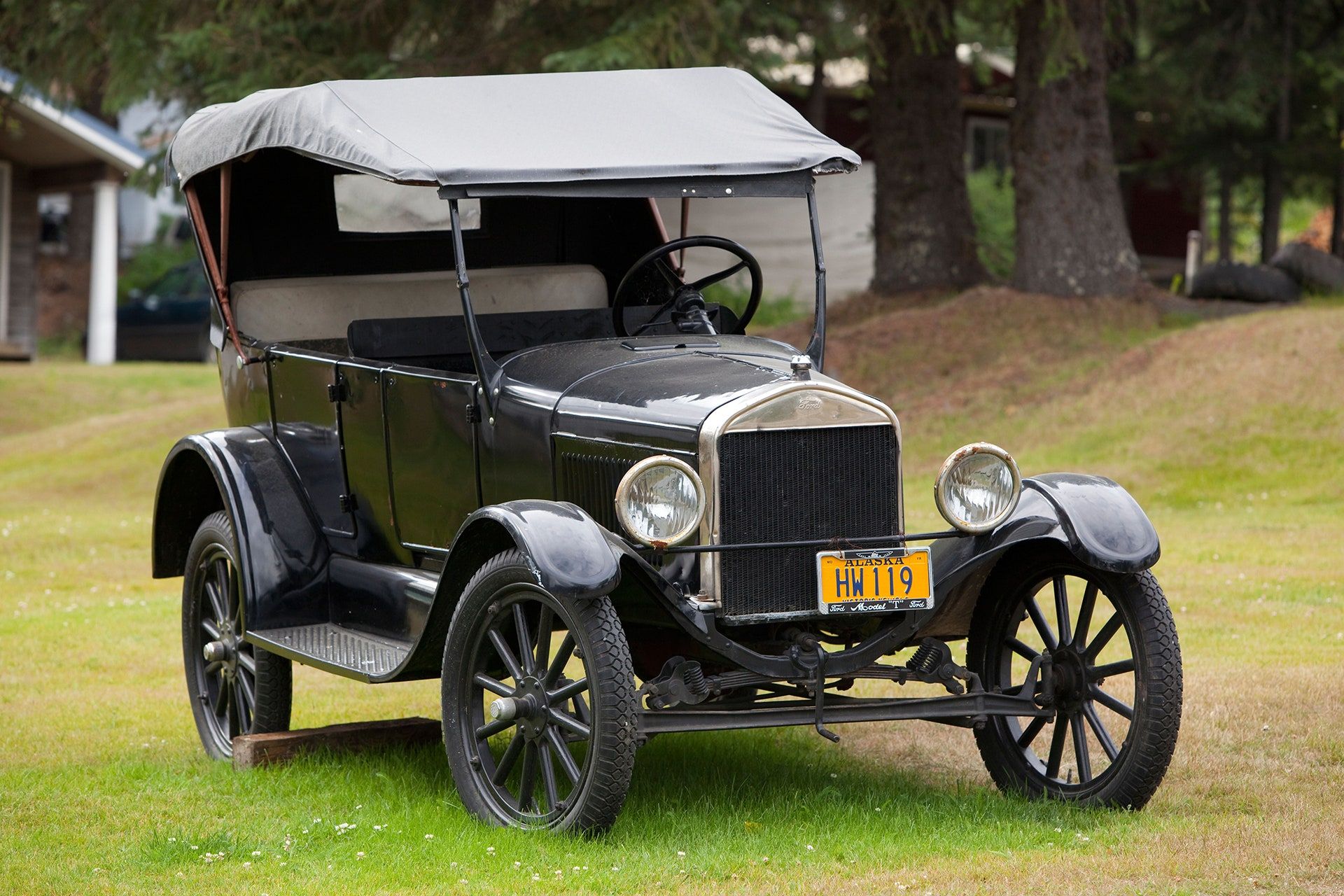 Released in October of 1908, the Ford Model T was Henry Ford's very first attempt to build and mass produce a car to offer to the public. The most influential car of the 20th century, the Model T was a gift to Musk from a friend, which makes sense as an influential car to an influential man. The Ford Model T was just $850 when it was released.
1967 Jaguar E-Type Roadster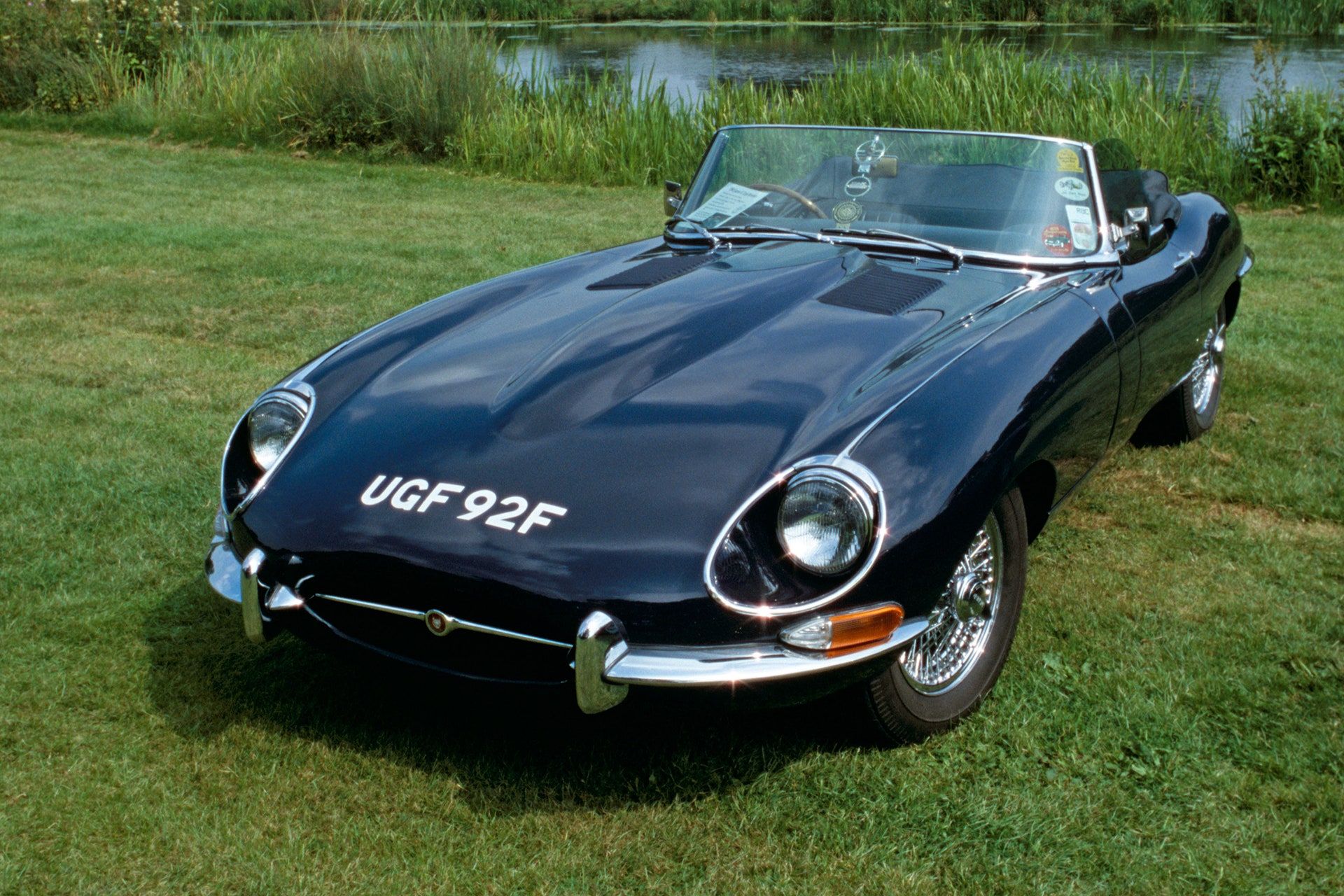 Before Musk moved to Canada in 1988, he was 17 and fell in love for the very first time. No, this isn't about a relationship, but it was at this point in time that he was given a book of the greatest classic convertibles ever made. "The one I liked the best was the E-Type and I said, 'Well, if I can ever afford it, that is the car I am going to get.' And so that's why I bought it." Musk launched his first company in 1995 called Zip2, a software business. Some of the capitalist investors gave Musk a healthy $40,000, and he spent most of that dough on a E-Type, a car that was so unreliable that it broke down on the way home from the dealership where he purchased it. He still owns this Jaguar E-Type.
1976 Lotus Esprit 'Wet Nellie'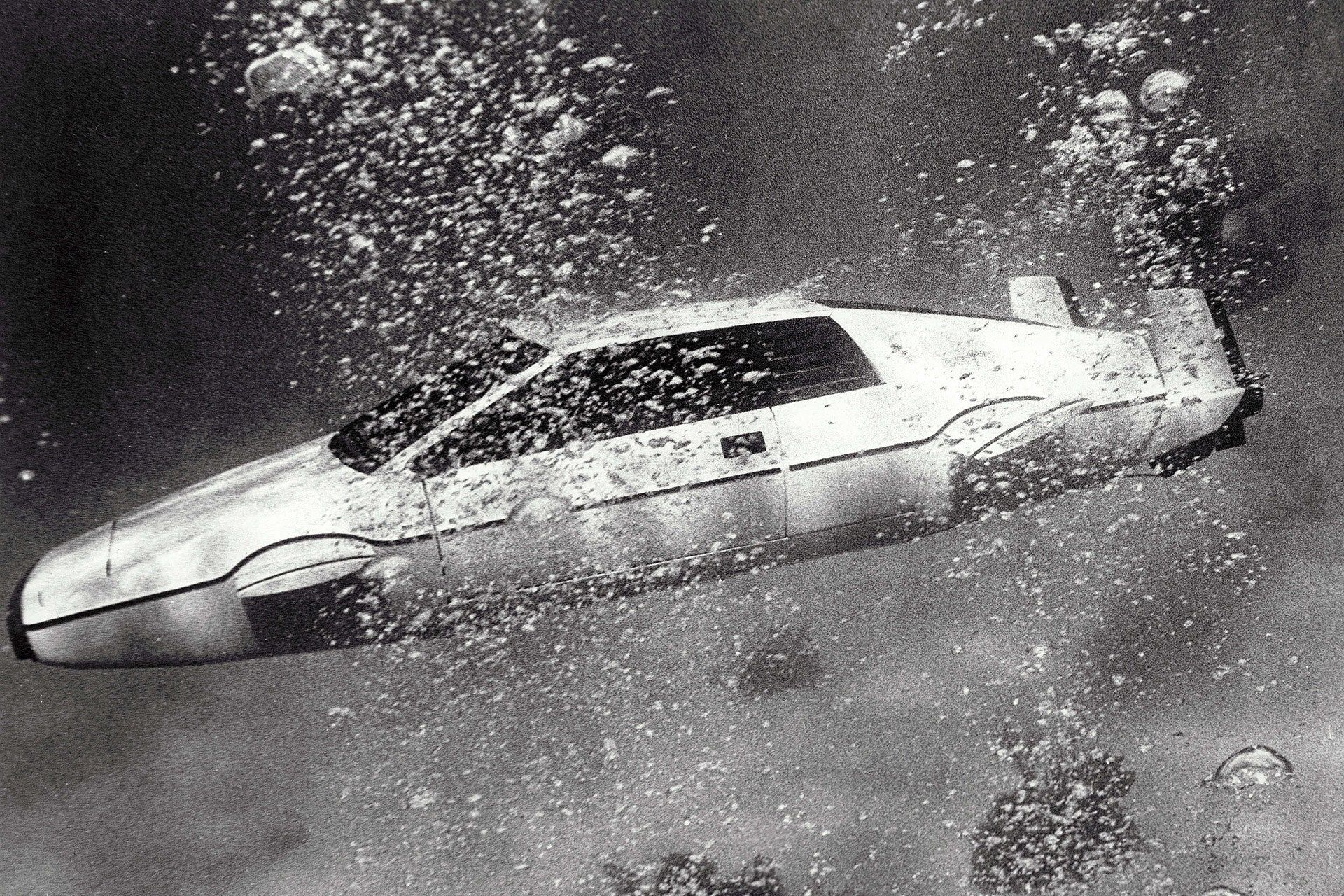 Back in 2013, a representative for Elon Musk entered a building to bid on an iconic piece of James Bond memorabilia, a modified 1976 Lotus Espirit "Wet Nellie". Created by a Florida company for $100,000, the Lotus served a purpose as strictly an underwater prop in The Spy Who Loved Me. Musk shelled out almost $1 million for the Lotus, which was a prop as mentioned above and not a real amphibious car.
"It was amazing as a little kid in South Africa to watch James Bond drive his Lotus Esprit off a pier, press a button and have it transform into a submarine underwater," said Musk. "I was disappointed to learn that it can't actually transform. What I'm going to do is upgrade it with a Tesla electric powertrain and try to make it transform for real."
1978 BMW 320i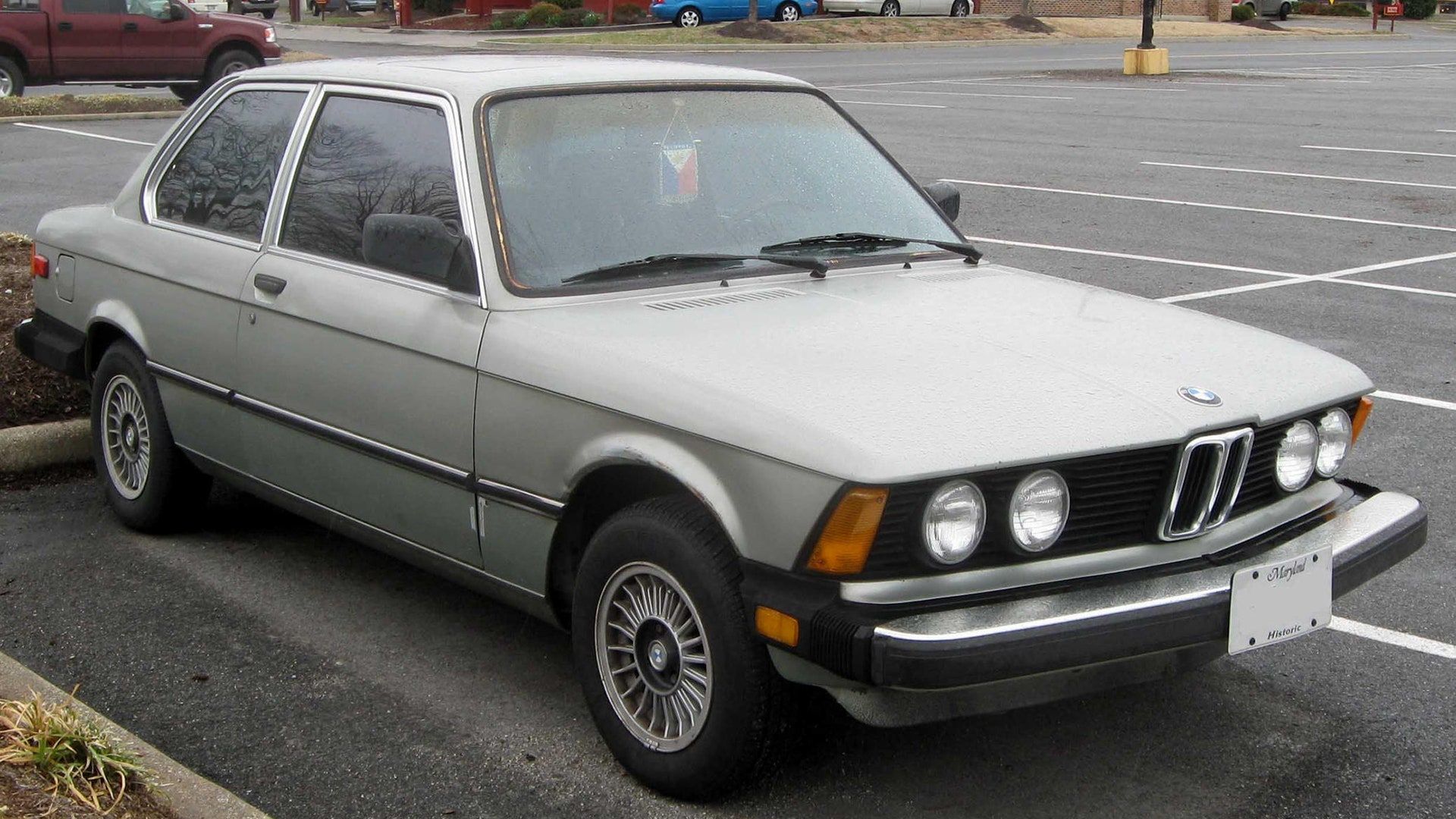 A 1978 BMW 320i was Elon Musk's very first car. It was the first version of the BMW 3 Series that was unveiled in 1975 at Munich's Olympic Stadium. With it's distinctive kidney grille and ready-to-please fuel-injected 2.0-liter engine, the car could sprint from 0 to 60 miles per hour in ten seconds and could top out at 112 mph. When it first debuted, the car took off in popularity in Europe and was finally available in the United States in 1977. Back in 1994, Elon Musk bought a used 1978 BMW 320i for just $1,400, and one of the wheels fell off the car after a few of his Zip2 interns occupied the car as they ran a few errands. That may have cost a few dollars to get the BMW fixed up, but that would soon be chump change after Musk sold his company and received $22 million for his 7 percent.
1994 Aero L-39 Albatros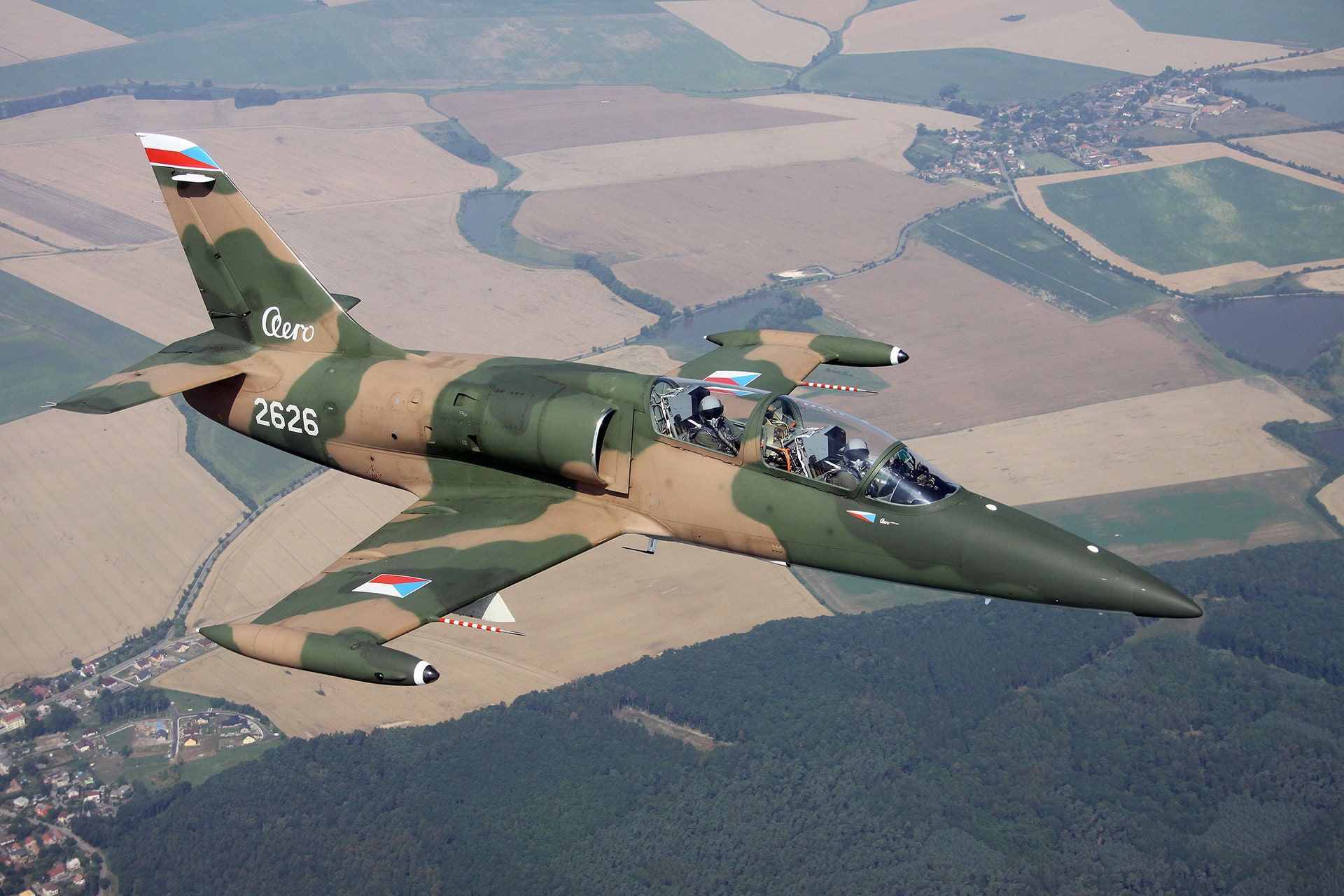 For an eccentric man is the love for anything eccentric with wheels. In Musk's collection is an Aero L-39 Albatros designed by Aero Vodochody in the 1960s, and made its debut with the Czech military in the early 1970s.
"Probably the most fun plane I have is a Russian fighter jet," Musk said. "It has a Czech air frame, a Ukrainian engine, Russian avionics. It's what they used to train their fighter pilots on, so it's incredibly acrobatic."
"Literally, it was just like in Top Gun," he tells GQ. "You're no more than a couple of hundred feet above the ground, following the contour of the mountains. We came up to a mountain, did a vertical climb up the side of it, inverted. Turned upside down. Yeah, that was fun. It's like a roller coaster. Only you go much farther up and down. But your butt hurts if you fly in it for more than an hour. The seats are really hard."
1997 McLaren F1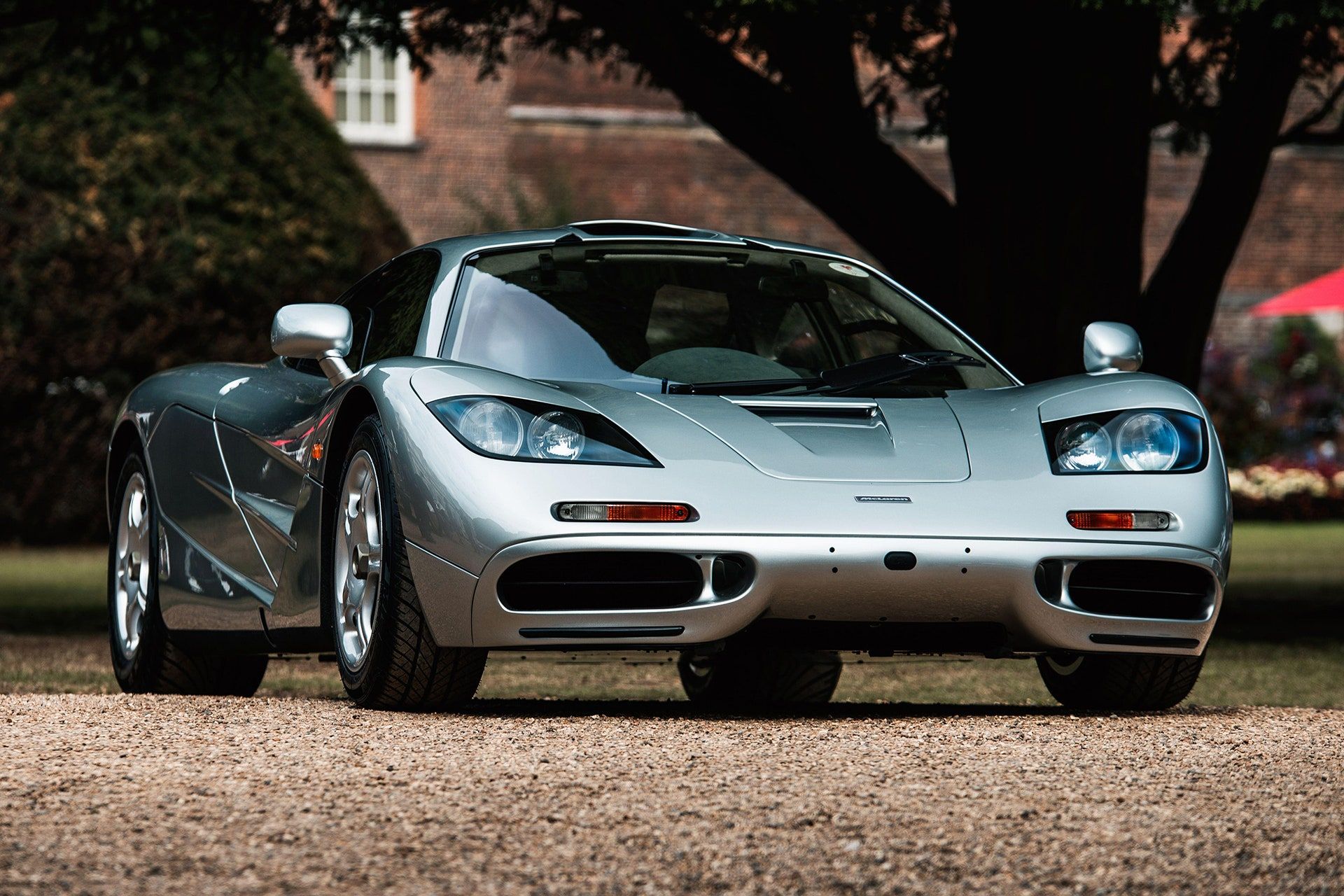 The best car ever to exist in Musks's opinion is the McLaren F1. When he first sold his company, he was faced with the decision of buying a house in Palo Alto or pulling the trigger on a McLaren F1. He went with the latter. According to Musk, the decision was no contest. With the funds he received from Zip2, he purchased the supercar along with a small condo, with the condominium much cheaper than his vehicle of choice.
A rare car to behold, only 106 McLaren F1s were ever made with Musk buying number 067 which was just one of seven imported to the United States in 1997. Given a top speed of 240 mph, Musk claimed to have urged the hypercar to 215 mph on a private runway. Used as one heck of a commuter car, Musk would drive the McLaren on his trips from LA to San Francisco. Musk didn't even bother with insurance as he thought he would never be someone who wrecks a McLaren F1, but the impossible sometimes does happen and Musk wrecked the car after heading to an investment meeting with his friend Peter Thiel. At that point, the car only accumulated 11,000 miles. Nobody was injured, except the McLaren suffered quite a bit of damage.
At this point in time, Musk was the founder of a X.com, a payment company, that was merged with Confinity (which would become PayPal). The giant virtual auction site eBay bought Musk's company back in 2002 which paid Musk a stout $165 million which certainly helped repair the F1. Musk eventually sold the car in 2007 and made a profit.
2006 Hamman BMW M5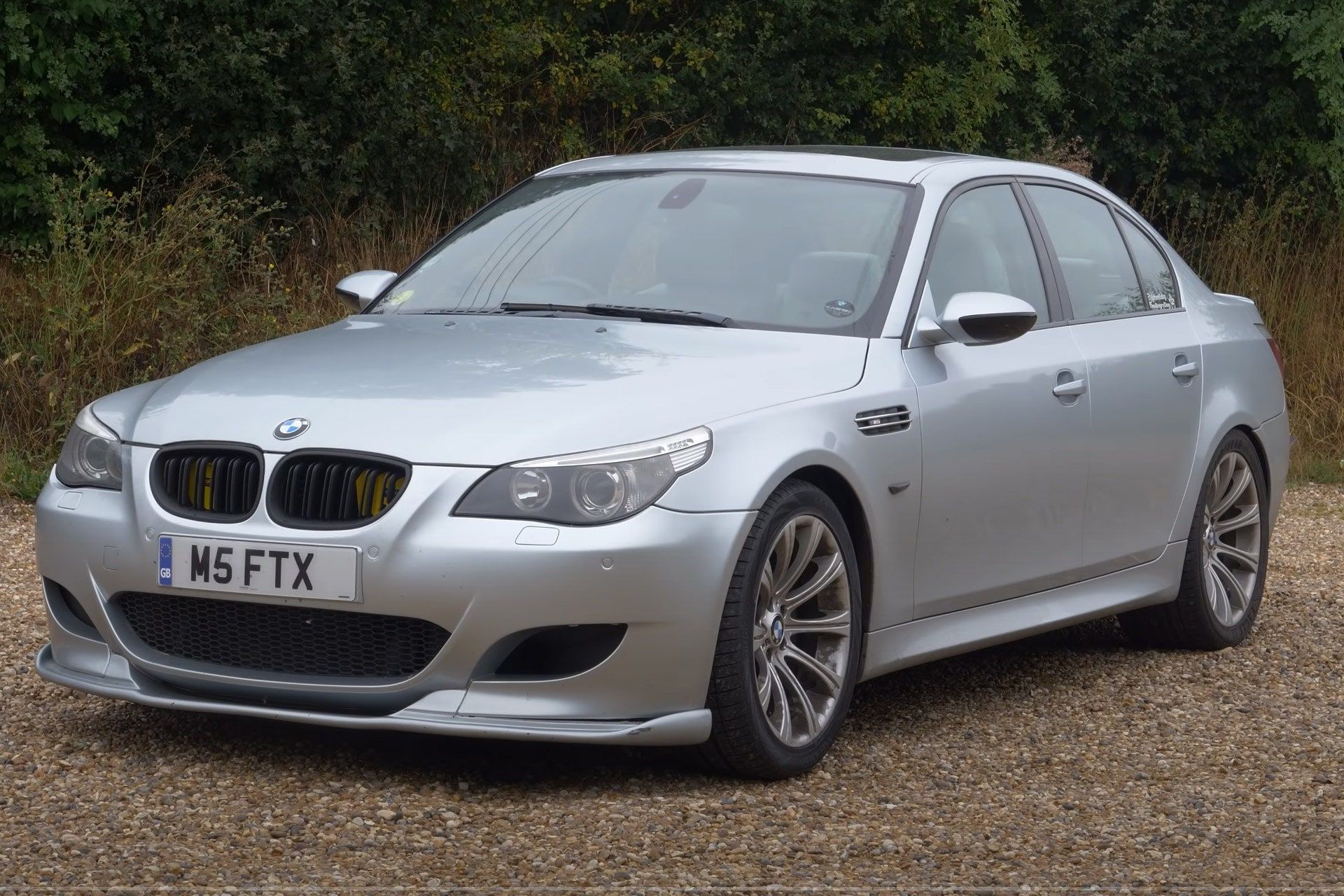 Hamman is a BMW-tuning specialist that turned an already-incredible M5 into something even greater. With a factory 5.0-liter V10 engine under the hood, Hamman was able to tap into the car and increase its horsepower rating to 603-brake-horsepower while also increasing the speed from 155 mph to an insane 199 miles per hour. The four-seater car was so fast that it may have helped Musk as he launched the Tesla Model S with "Ludicrous" mode.
2008 Tesla Roadster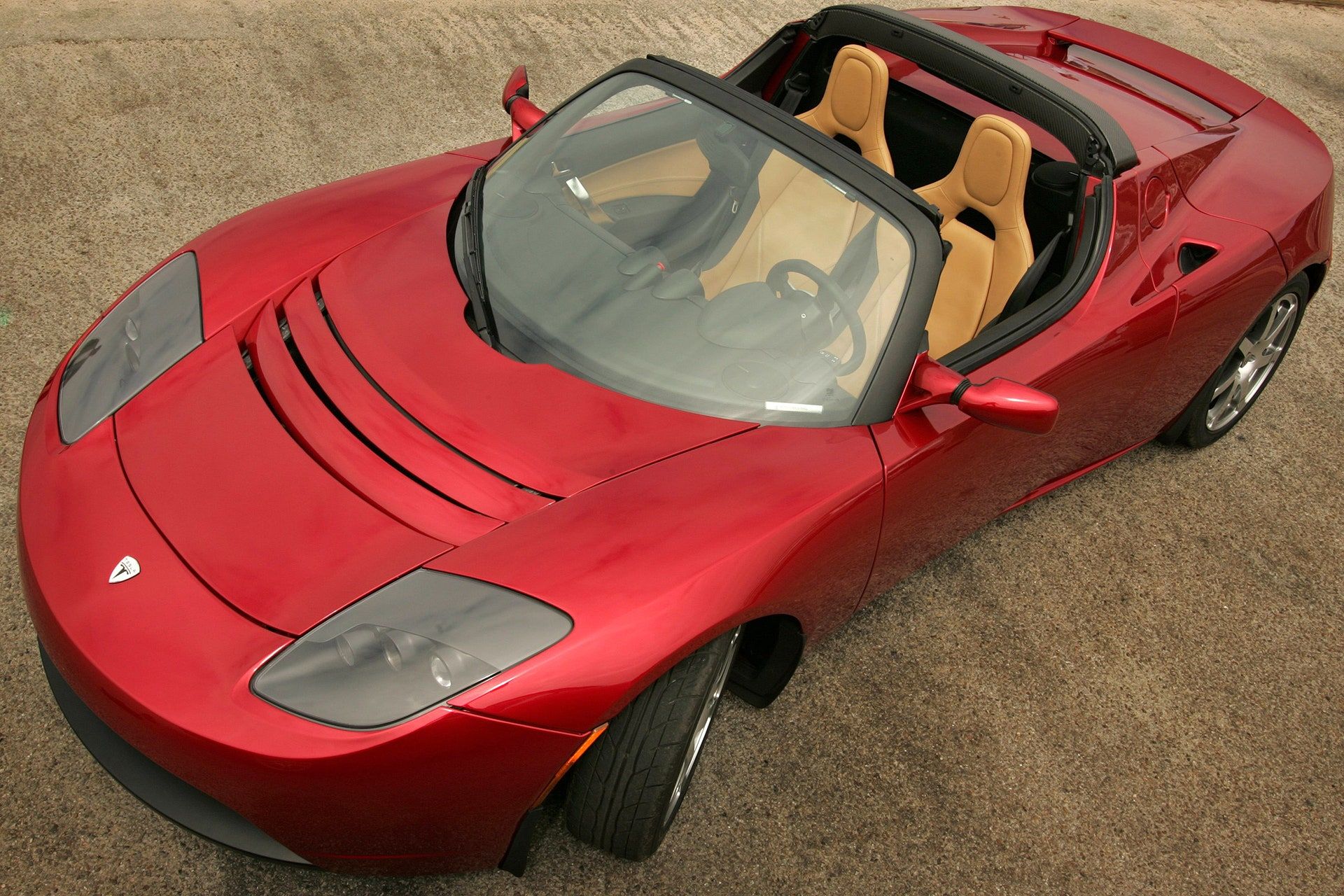 Back in 2008, Tesla unveiled the first electric car known as the Roadster also known as project Dark Star. Utilizing lithium-ion batteries, the car sat on a Lotus Elise chassis and had a range of 227 miles. The Roadster was no slouch as it could launch from 0 to 60 miles per hour in a lightning quick 3.7 seconds, which was the same acceleration speed of a Lamborghini Gallardo at the time. The first person to own the Roadster was none other than Elon Musk who used the car as his daily driver for years. After it had served its driving duties everyday, Musk decided to send it off in Musk fashion. No, he didn't sell the car, but launched it into space aboard the SpaceX Falcon Heavy rocket in February 2018 with "Starman" sitting in the passenger seat. Of course, "Space Oddity" was bumping through the radio during this feat.  You can still check out the Roadster's space journey at whereisroadster.com.
"It's just going to be out there in deep space for millions, maybe billions of years. Who knows?" Musk said. "Maybe discovered by some alien race that'll be like, 'What were they doing? Did they worship this car?' Why did they have a little car in the car?'"
2010 Audi Q7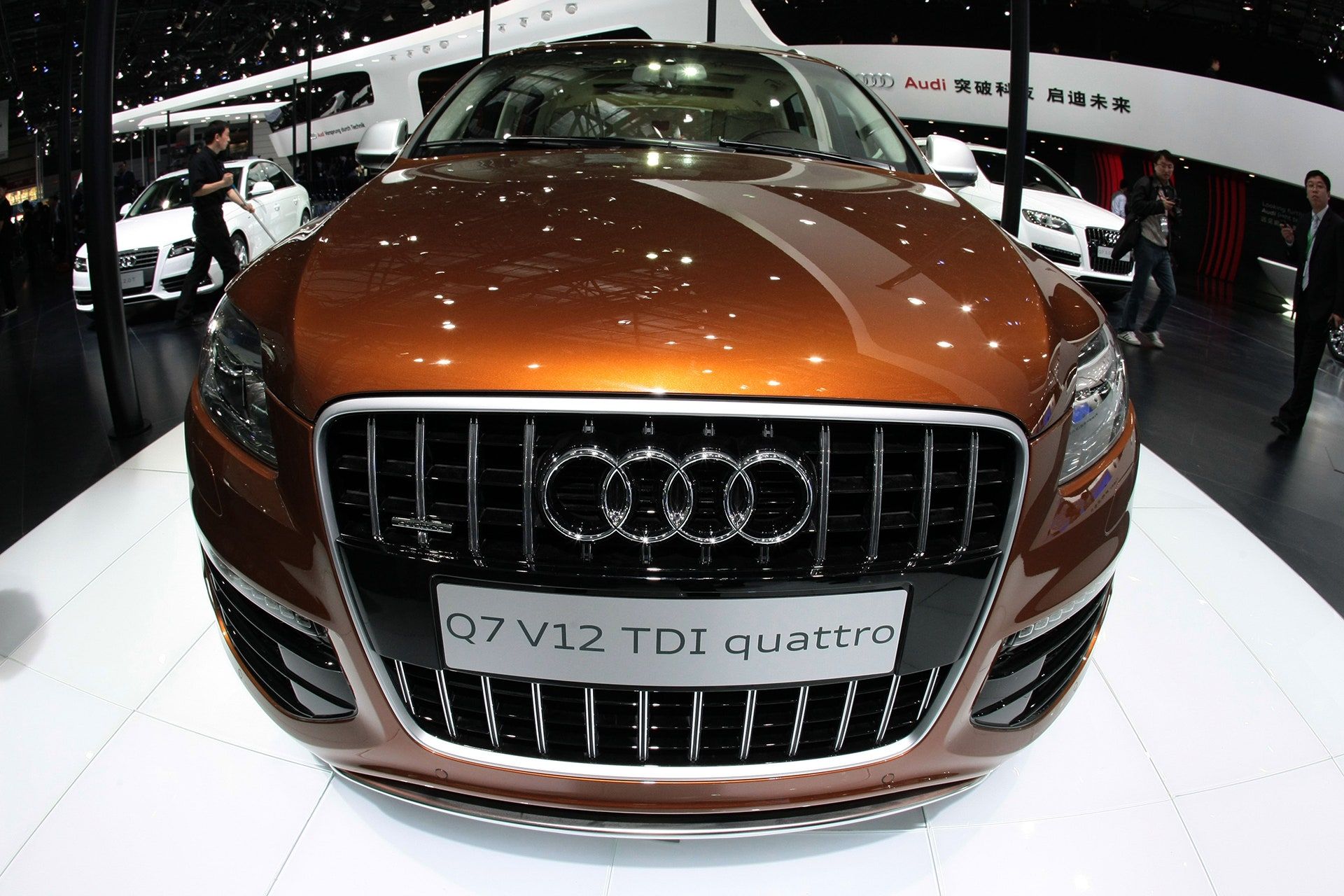 Back when Elon Musk was married to his first wife Justine, he had quite the large family after she gave birth to twins in 2004 and triplets back in 2006. At that point in time, Tesla was in the process of building a two-seater car, but Musk needed something a bit bigger to lug around his big family. Musk chose an Audi Q7, an SUV known for extreme luxury, although he wasn't super impressed with the substance of the vehicle. Launched in 2006, the luxury SUV was one of the most refined as well as one of the largest off-roading vehicles offered at the time, but the big problem was that the third-row seating wasn't easily accessible. Of course, Musk had a solution for the problem, and he added falcon wing doors to the Tesla Model X that allowed for easy access to the rear seats. This came in handy particularly in tight parking spots next to other vehicles.
"The Audi Q7 is particularly horrendous," said Musk. "Even in the best-case scenario, you need to be a dwarf mountain climber to get into the back seat."
2012 Porsche 911 Turbo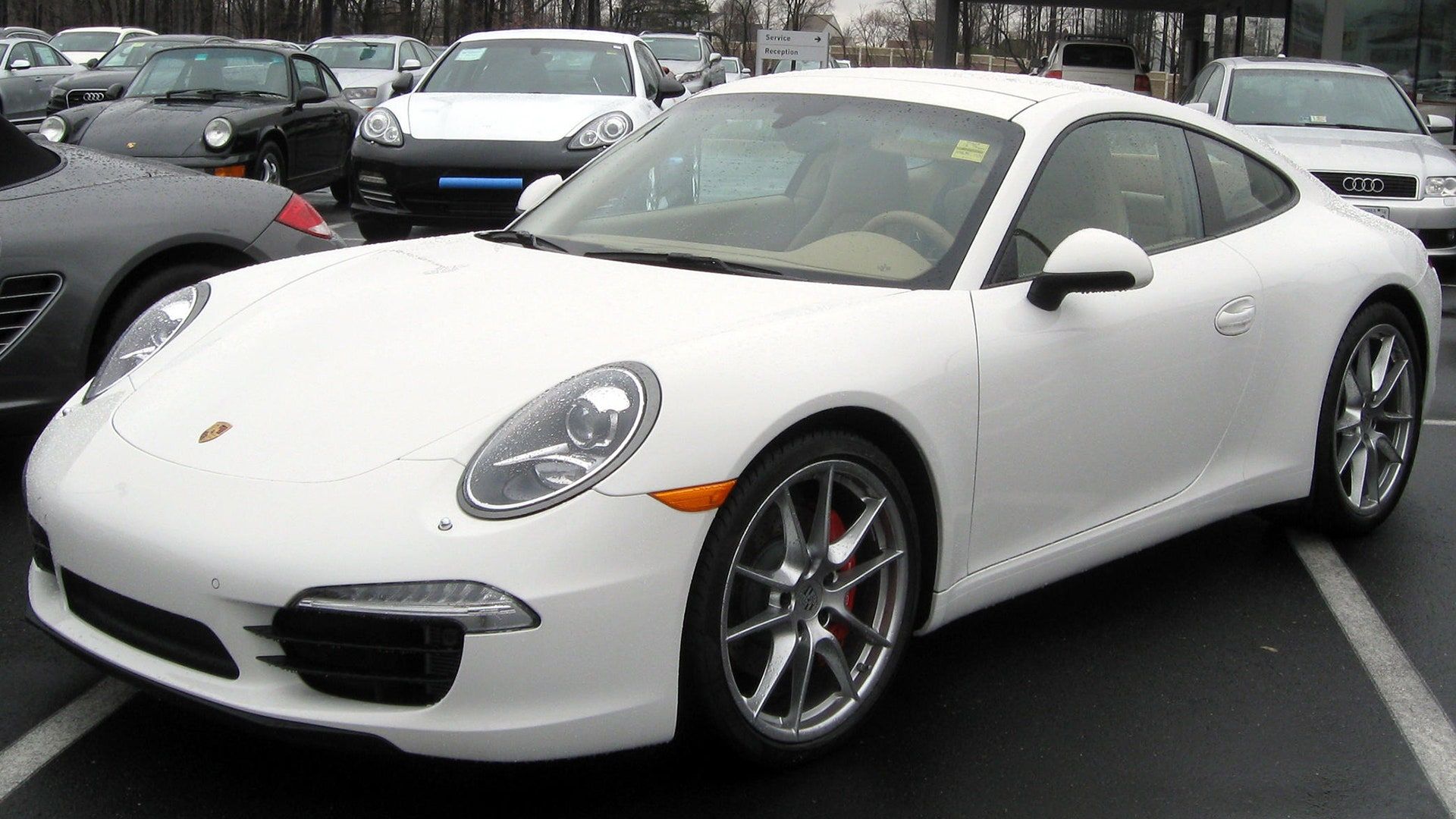 Elon Musk has a strong love for the Porsche 911, an iconic German car that has been fine-tuned to perfection for decades. The Porsche 911 is still highly coveted and one of the top cars to own for a car enthusiast to this day. Musk's one issue with the Porsche 911 was the engine's strong thirst for gas. In 2003, Musk met up with engineer JB Straubel to discuss ideas for future technology, and his ears perked at the thought of cars that were powered strictly by battery. Straubel had been working closely with Alan Cocconi, a man who successfully made a prototype electric car called the T-Zero. Musk was enamored and tried to buy it. When Cocconi refused to sell the car, Musk asked if he could turn his 911 into an EV car.
"Put a lithium-ion pack in my car," Musk begged Cocconi. "I have a Porsche. You can take the guts out of it and make it an electric. I'd be willing to pay you up to a quarter-million dollars."
Cocconi still wouldn't take the bait, but he did point Musk in the right direction by getting him in touch with a few people who had an e-car company of their own, a company known now as Tesla. Musk paid $30 million to get involved, and well, we all know how this turns out. Still unsure of whether the Porsche was turned electric.
2019 Tesla Model S Performance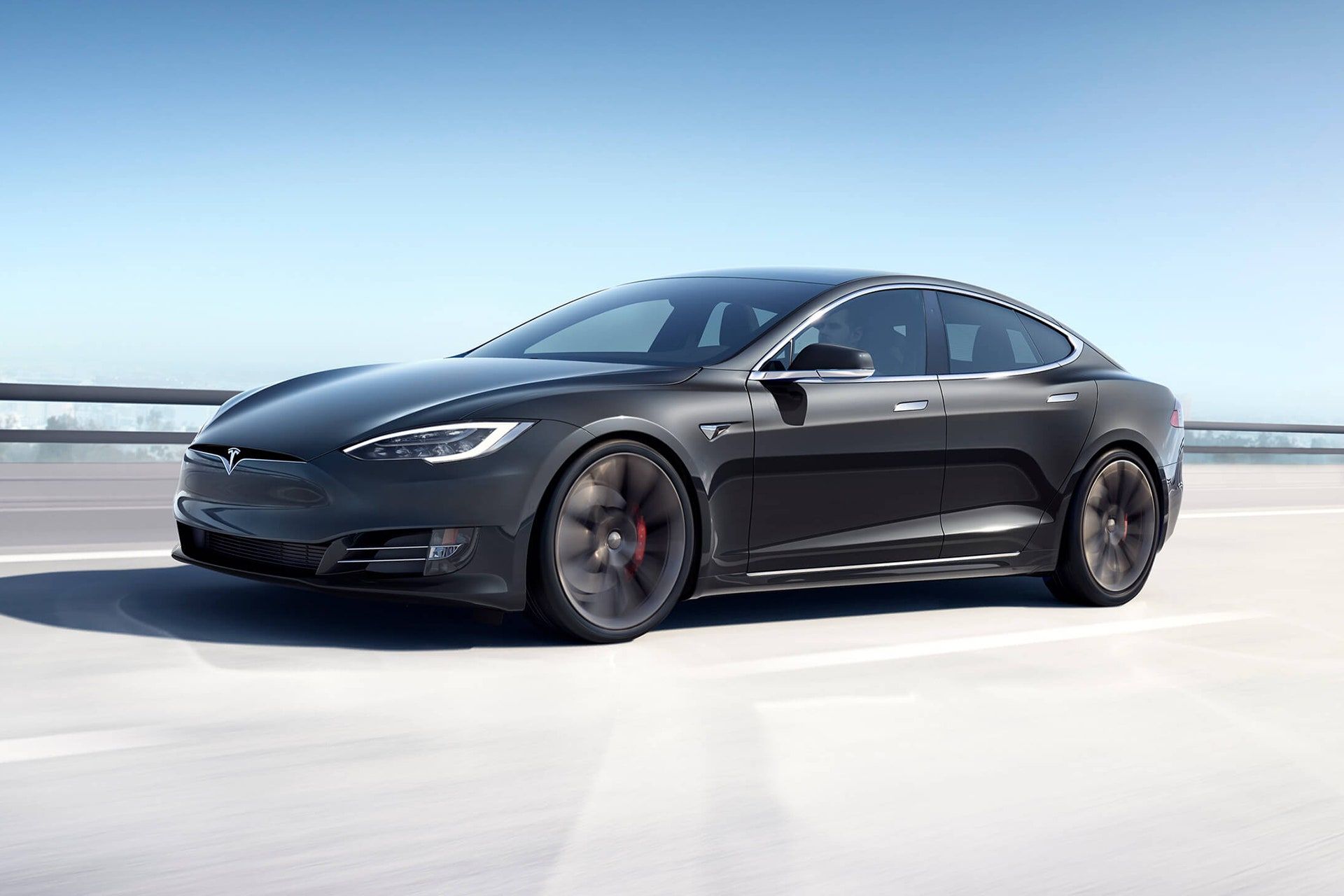 Musk was asked which car he drives the most, the answer is his Tesla Model S. This four-door electric car sits up to five people, and it can sprint from 0 to 62 mph in less than 3 seconds thanks to the "Ludicrous" mode launch system. Called a "game-changer" by Top Gear magazine, the Tesla Model S is said to be getting a powertrain upgrade that will top Ludicrous mode. Those who are fans of Spaceballs by Mel Brooks should be familiar with the term "plaid".
2020 Tesla Cybertruck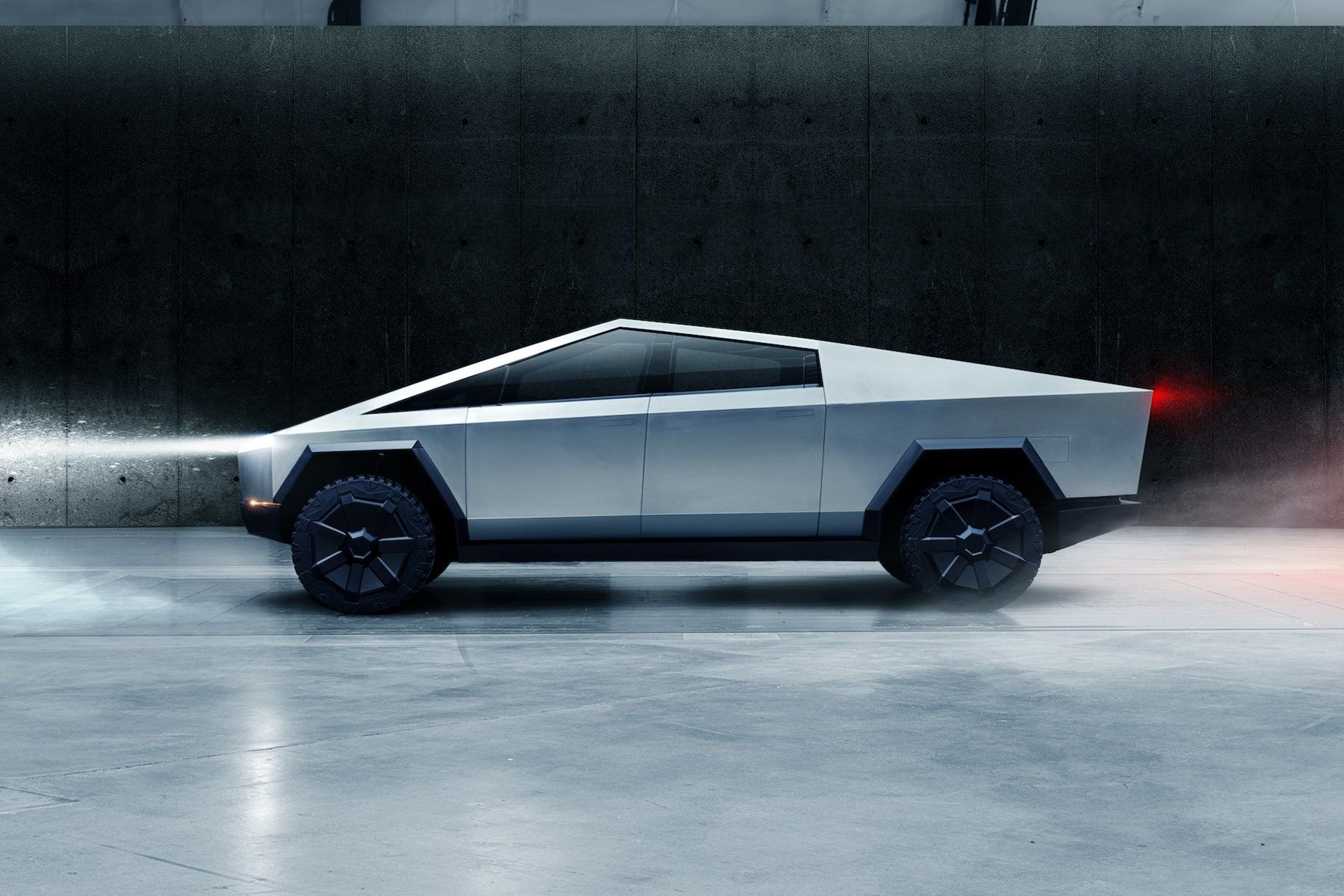 We are all familiar with the Cybertruck recently introduced by Tesla with its big, blocky design that looks like it came straight from the future. Tesla's new EV truck sits 6 people, has a range of 500 miles, and is made of hard 30x cold-rolled stainless steel and armored glass that doesn't break unless hit with extreme force. We would say unbreakable, but Musk was embarrassed during the vehicle's introduction when the glass was actually shattered by a metal ball. Some believe the vehicle is just hyped up by Tesla, but Musk did drive the Cybertruck prototype to dinner at Nobu in Malibu just last year along with his partner, Grimes. Over 200,000 people already put down $100 deposits to secure their very own EV Cybertruck pickup. While others may laugh at the truck, Tesla raised $20 million during the Cybertruck process.
That concludes the list of Elon Musk's car collection that ranges from normal vehicles to over-the-top, and of course, with a few Tesla vehicles sprinkled in the mix.
Source: GQ