Only 26k miles grace the clock.
---
Based on Porsche's 924 platform, the 944 featured a front-mounted engine and rear-wheel-drive. Produced from 1982 until 1991, the mid-level model was offered in both coupe or cabriolet and powered by either a naturally aspirated or turbocharged engine. AIC Auto Sales, Inc. is pleased to announce this one-owner 1983 Porsche 944 time capsule with incredibly low mileage. This beauty looks as if it just rolled off the assembly line in the early '80s. With only 26,000 miles on the clock, this retro Porsche 944 had just own owner over its lifetime who just so happened to be a mechanical engineer that kept it meticulously maintained. This beauty looks and drives as it just rolled off the line.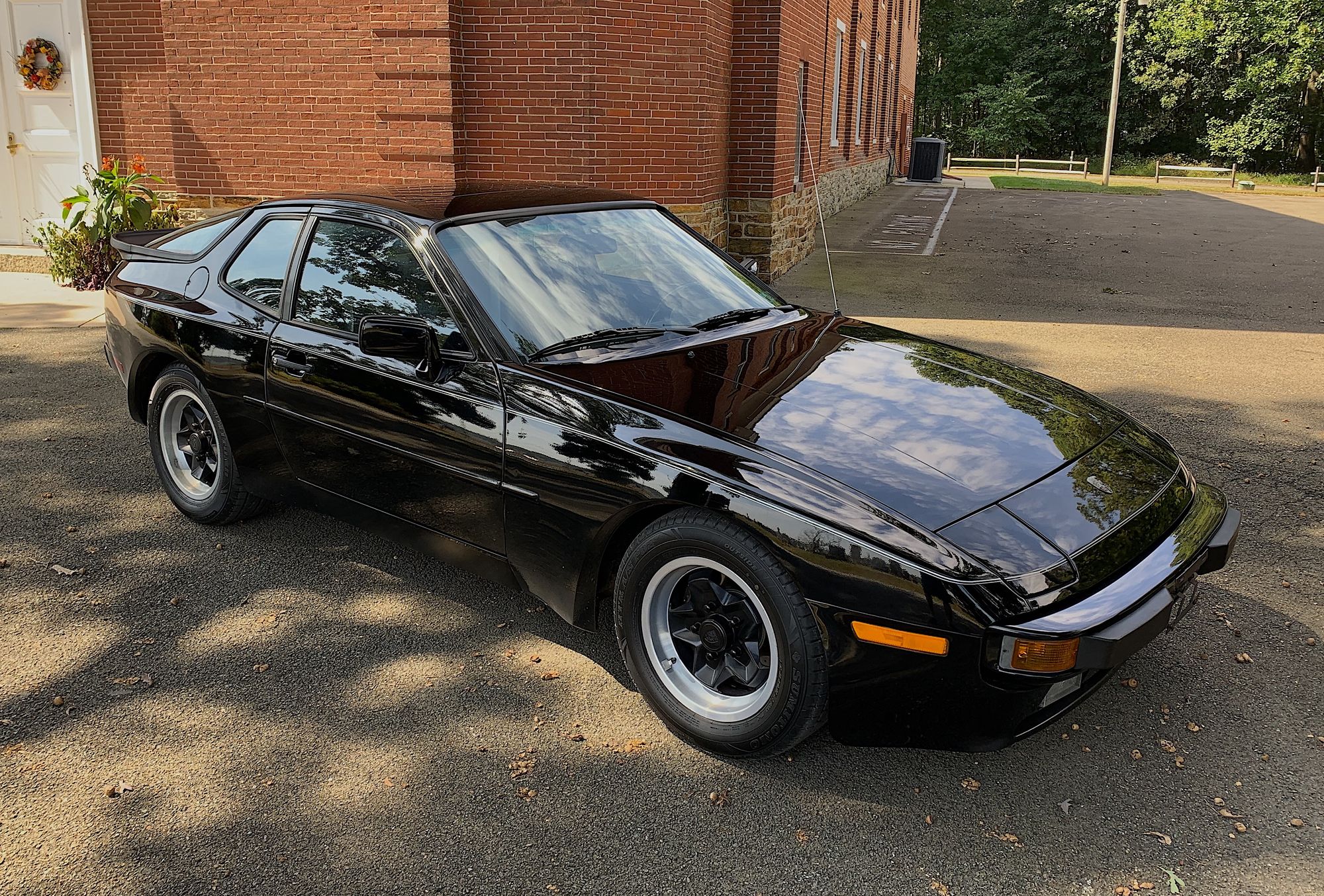 In 2014, this fine car was stashed in storage. Impressed by the condition and originality of this vintage vehicle, AIC took this 944 over to their local Porsche Guru where it was given the full spa treatment with plenty of updated and replacements parts. While in the hands of the gurus, this retro Porsche 944 was given a new updated clutch, pressure plate, t/0 baring, thrust bearing, and release bearing guide. While at the shop, this Porsche was given new brake rotors all around along with pads and sensors. Even more, the calipers were cleaned up, and the brake fluid was flushed out.
Exterior-wise, the body of this German gem is a sight to behold sporting a gleaming black finish that shines as if it was brand new. Sunny day cruises are much more enjoyable when you open the sunroof and breathe in the fresh air. Other exterior features include rectangular fog lights in white, body side moldings, and a rear wiper. On all four corners sit Cookie Cutter alloy wheels with wheel locks, and they come wrapped with brand new 215/60R15 rubber. Gradual tint was installed on the windshield. The front and rear struts on the hatch are new.
Unlike the Volkswagen/Audi-based engine that powered the 924 models, the 944 features a Porsche-built 2.5-liter inline-four engine complete with Bosch LE-Jetronic fuel injection, and power is shifted to the ground via a 5-speed manual transmission. Mechanical highlights include a locking differential, sport shocks, and stabilizer bars. This car was also given updated timing/balance belts, tensioners, shaft roller, cam seal kit, fan switch, crank sensor, and an updated turbo water pump. The quench for thirst is fed through new components including fuel lines, fuel sending unit, fuel pump, fuel filter, and a reconditioned gas tank. The car was given a fresh oil change and filter along with a coolant flush.
Open the doors to reveal the immaculate interior complete with Porsche pinstripe cloth seats and door panels. Other goodies include an updated air conditioning (R-134a) to keep the cabin cool, an alarm system, power windows, a coin holder, and a leather 3-spoke steering wheel. Tunes play through a Blaupunkt CR-3000H stereo cassette player to a Blaupunkt power amplifier and speakers.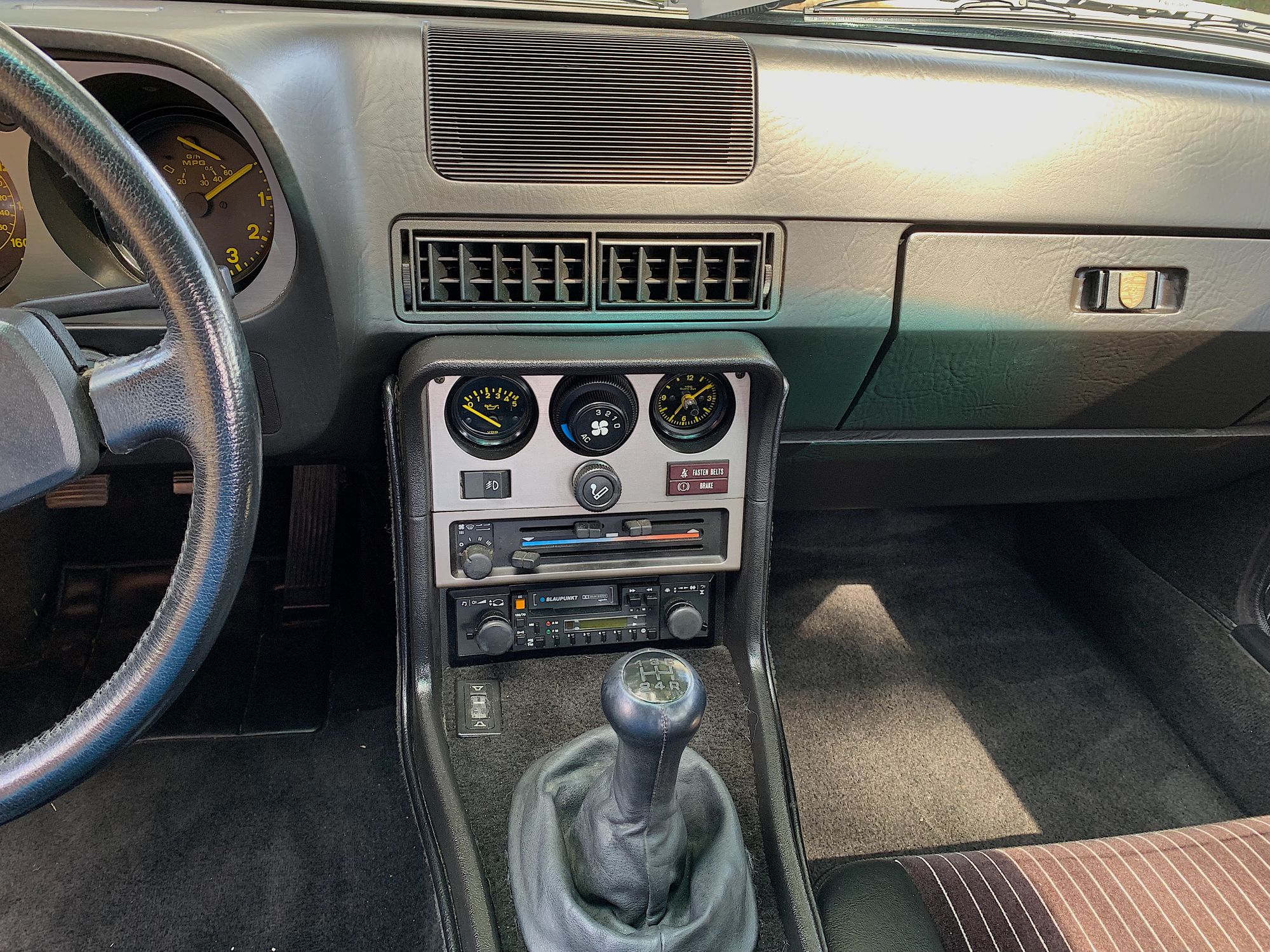 If in the market for a retro '80s gem that is bound to turn some heads, look no further than this one-owner low-mileage 1983 Porsche 944 time capsule being offered by AIC Auto Sales, Inc. This 944 looks and drives as if it just rolled off the line. The price is unlisted, but contact them to inquire about price and make an offer.