Would you care to put this much-lauded classic Bimmer in your garage?
---
One of the most celebrated and lusted-after classic BMWs is the 2002 Turbo. A true wild child for its time, it took the already enthusiast-favorite 2002 and force fed it with snail power, transforming the car into something even more entertaining and wicked. Many have the undying desire to drive or especially own one of these, and that's the good news: this car is currently listed for sale.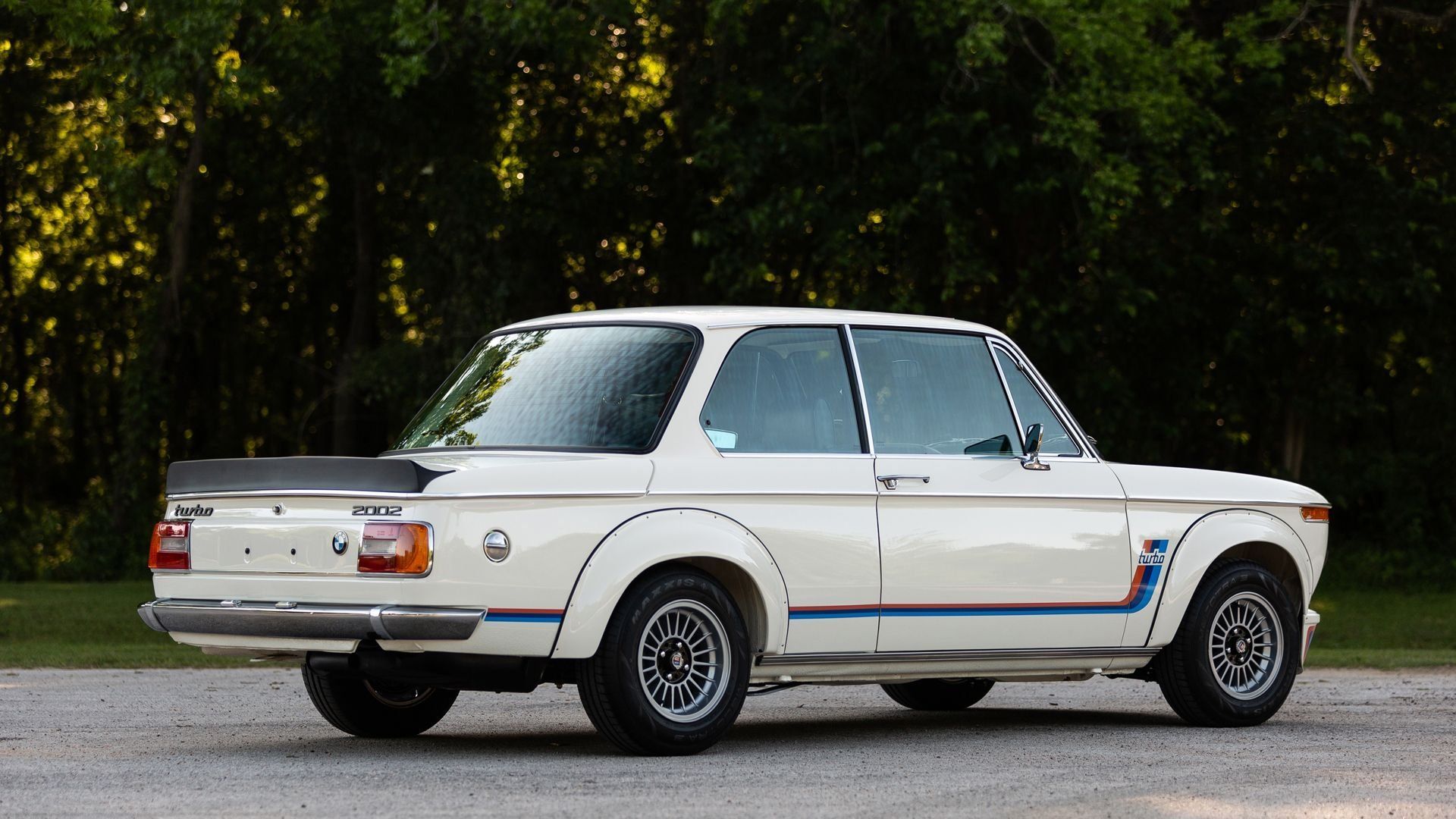 This particular example looks fantastic with all the factory pieces in place. That white paint job is nice, but what really makes this car shine are the tri-tone graphics down the sides and across the front apron. It even has the mirror script, a feature which was controversial when the 2002 Turbo launched and sadly was canceled by BMW.
Also looking fantastic is the black interior with factory equipment galore, including what appears to be the original radio. It's a simple, straightforward space which allows you, as the driver, to fully enjoy the turbocharged 2.0-liter four-cylinder engine without unnecessary distractions. And as a proper driver's car, this does come with a manual transmission.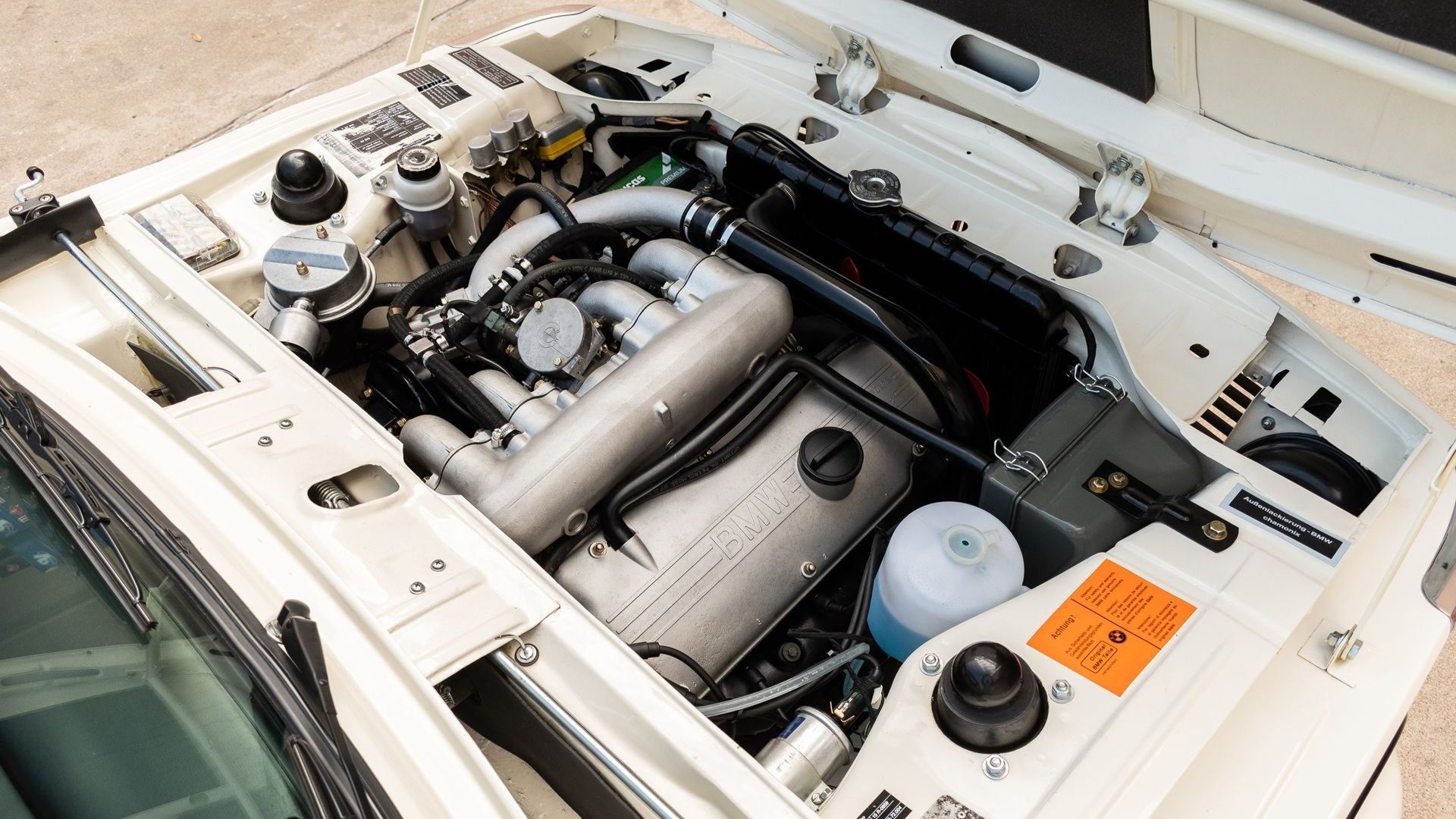 With an oil crisis, German automakers had to turn to smaller displacement engines and other restrictions, just like American car brands. BMW had been playing around with forced induction, revealing the BMW Turbo during the Olympics in Munich, generating plenty of excitement. Since the prototypes used a turbocharged 2002 engine, it was only a natural fit to do the same in an '02 series car.
Automotive reviewers were fascinated by and borderline frightened of the BMW 2002, a reaction which we've seen with other pure enthusiasts vehicles like the Shelby Cobra. Plus, as you can see with this one, cosmetic enhancements clearly announce this is no well-mannered Bimmer but instead is something far more sinister.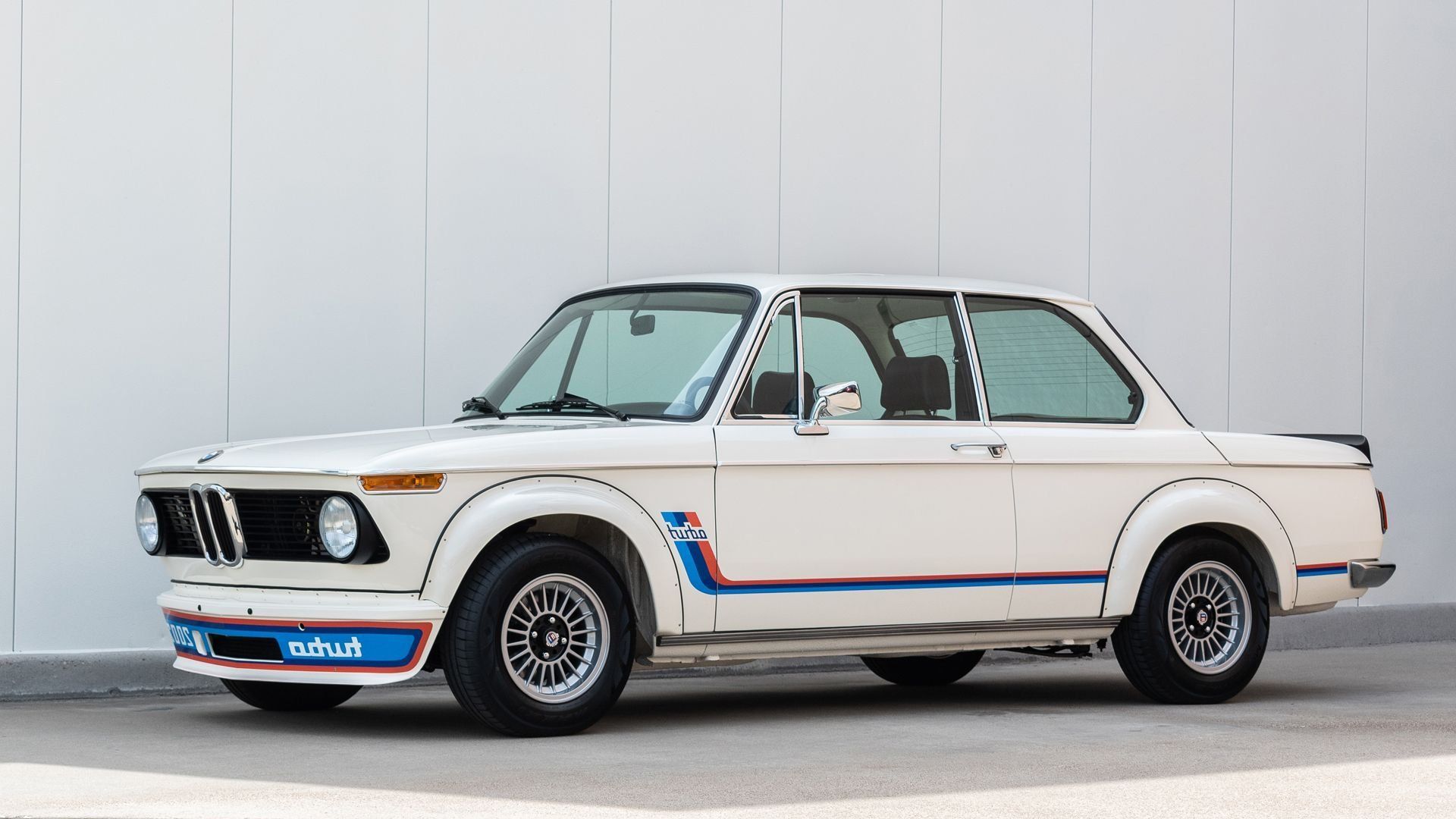 This car appears to be mostly stock, if not entirely so, giving you a pure experience of the legendary vehicle. If you want a shot at making this 1974 BMW 2002 Turbo your own, contact the dealer handling the sale, DriverSource. You can make an offer as well as ask for more information about the car.