Britain's very first all-electric hypercar.
---
Plenty of amazing cars packed the Ritz-Carlton on Amelia Island this past weekend. The venue, that seemed as if it was straight out of a fairytale, was an oceanside paradise full of scenery, and the perfect place for the Concours and auctions for high-end cars. One car in particular that was on scene was the first all-electric British hypercar - the Lotus Evija.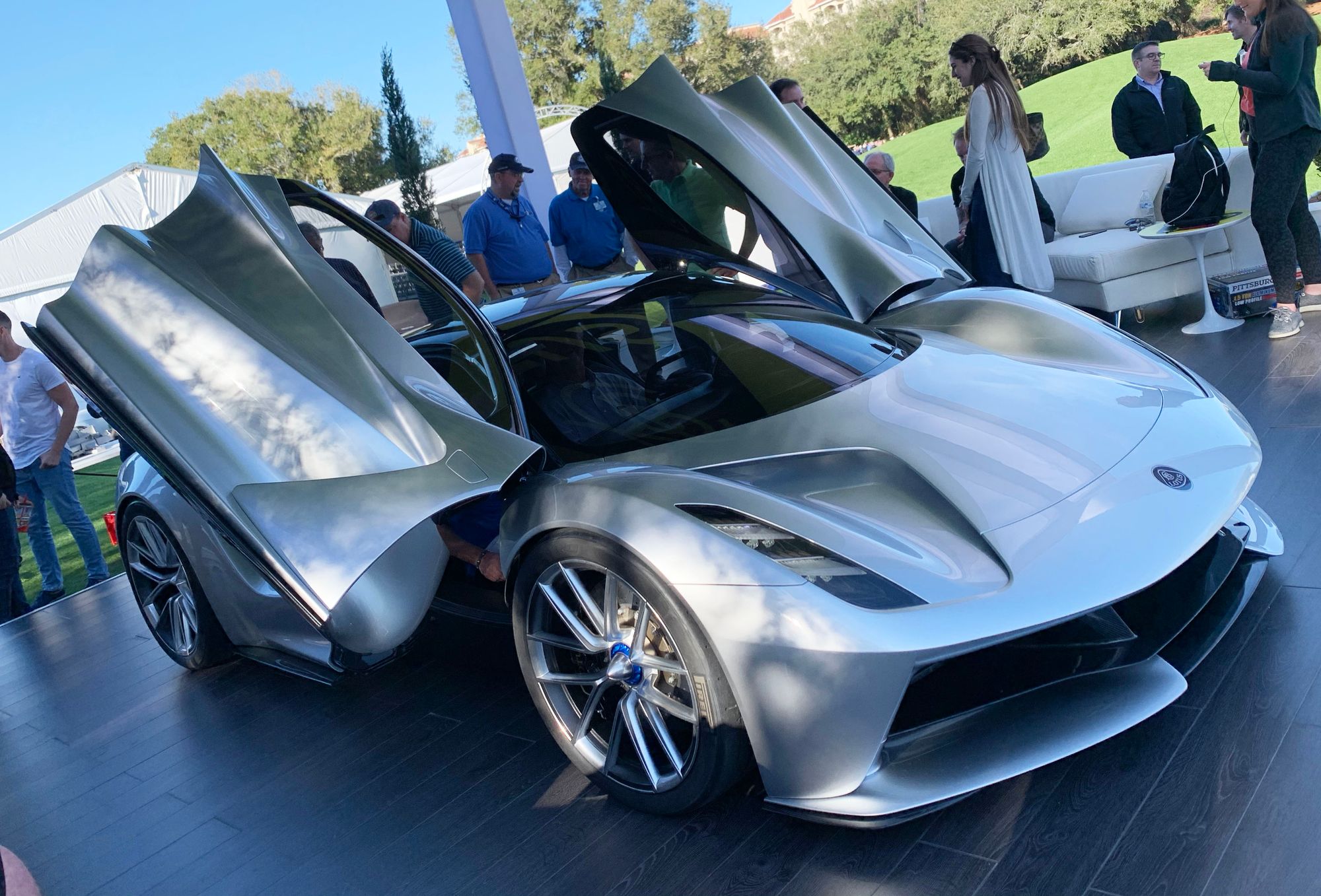 The 2021 Lotus Evija looks insane, and that also rings true when it comes to power. With almost 2,000-horsepower, 1,971 horses and 1,254 lb-ft of torque to be exact, the car is certainly no slouch. Power is shifted via a single-speed transmission. In fact, it is the most powerful road car on the planet. Only 130 of these cars were built making this quite a rare specimen to behold, especially since its not offered in the United States.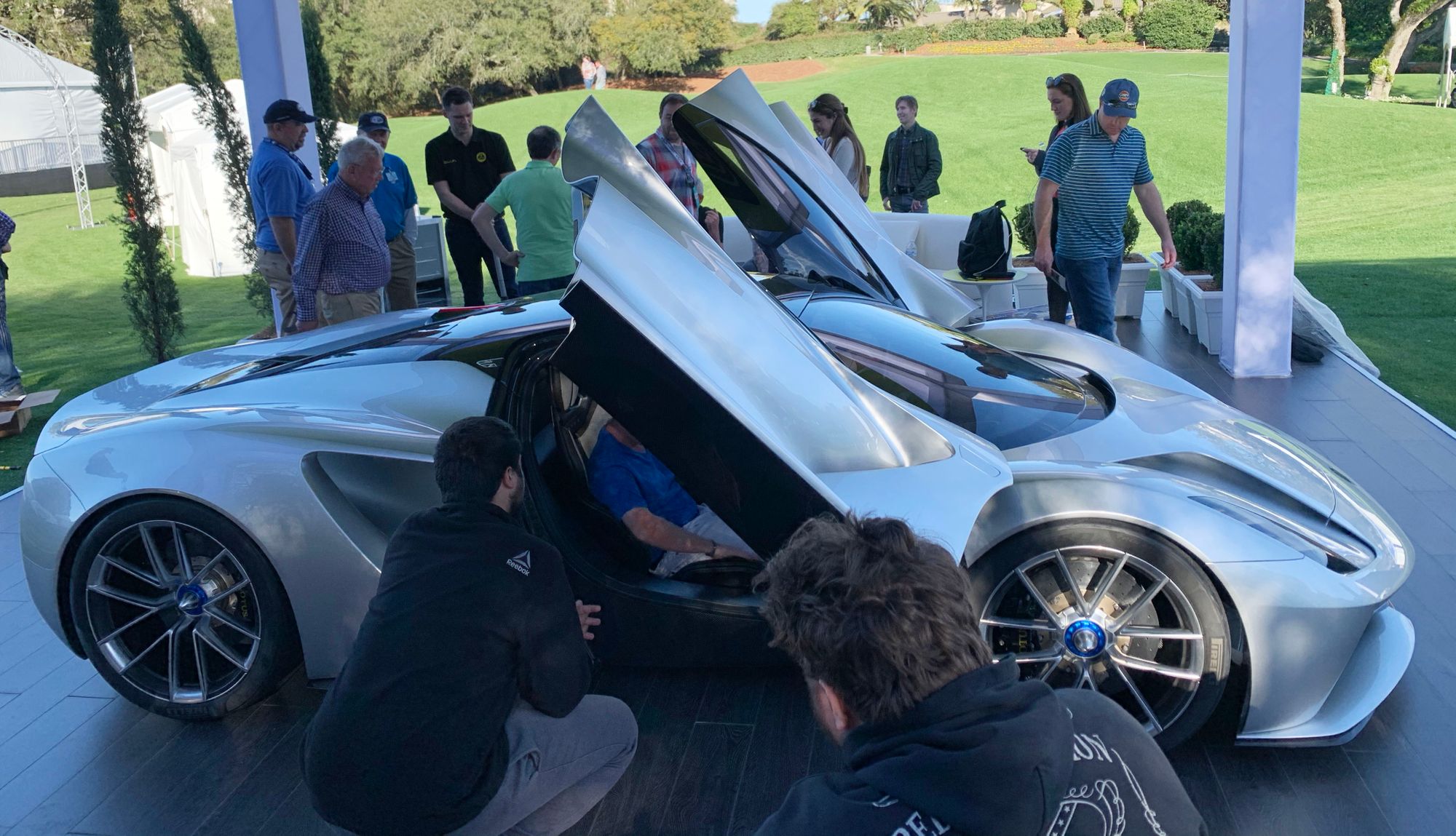 With a body made of mostly carbon fiber, the Lotus is lightweight and ready to move. The battery is mid-mounted and can be seen under a clear covering, and it is able to grab an 80 percent charge in only 12 minutes. Other highlights include a pushrod rear suspension, diffuser drag-reduction system (DSR), and a rear wing that is adjustable. Even the interior has adjustable seats, a rear camera, and sufficient cabin space.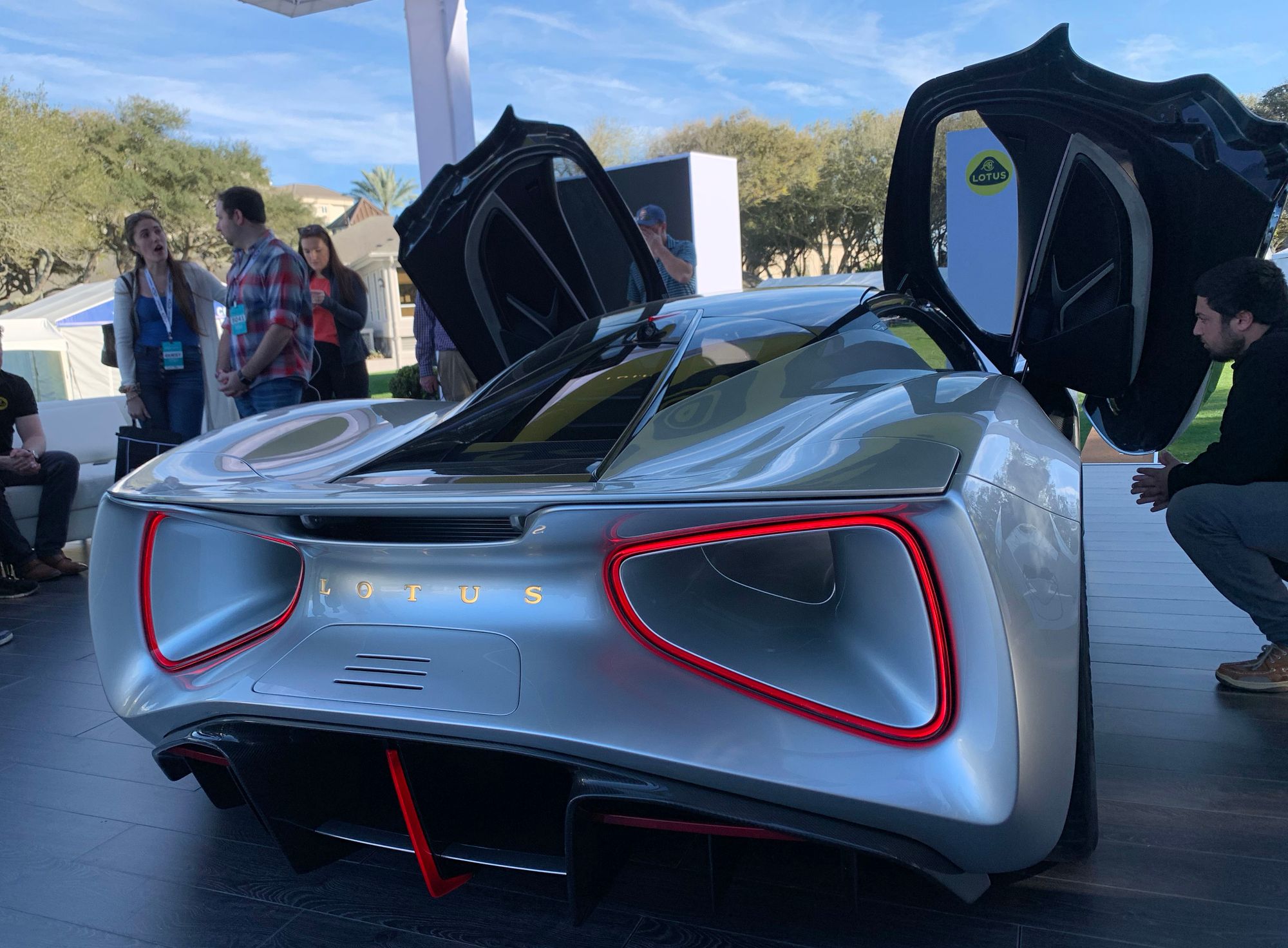 The Evija appears to have the front of an exotic, and a rear that is nothing but futuristic. The taillights are incredibly interesting like nothing seen before, and add a different appeal to the car. Even the doors open up in supercar fashion. This new Lotus is menacing in regards to appearance and performance, and it was a treat to see one on display at Amelia Island this past weekend. As one would expect, there was a nonstop crowd around the car.
Read More Amelia Island News Here...