You'll definitely get noticed in this retired German fire department vehicle.
---
For the times when you can't afford a priceless Ferrari police car, this 1992 Audi 80 Quattro fire car is an affordable alternative. Recently imported from Germany, this retired fire car will definitely turn heads at car shows with its fire-red paint job and still-operational European-style emergency lights and siren. If you're looking for a cool and unique classic, GR Auto Gallery has just what you need.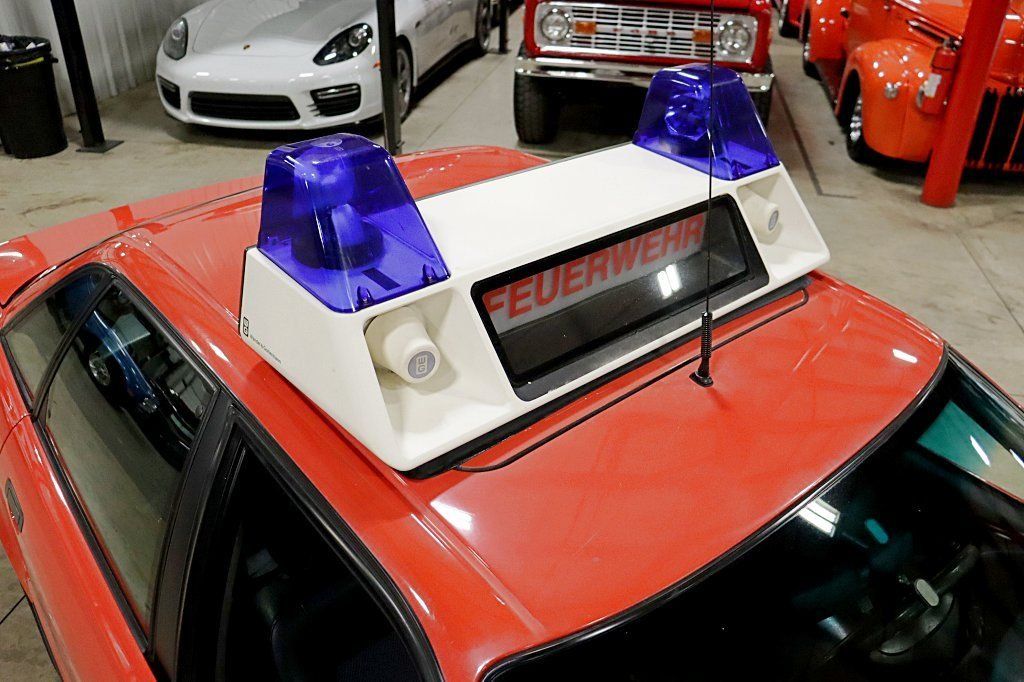 Strapped atop this stock-looking Audi 80 are a pair of blue lights, sirens and an illuminated sign that reads "feuerwehr," which is German for "fire department." German door decals finish off this car's look and all but guarantee that this Audi will be a hit at car events. Inside, only minor modifications were made to transform this Audi into a first-responder vehicle including a two-way radio mounted under the steering wheel and some added controls mounted in front of the shifter and on the passenger side of the dash.
Even if it wasn't for the fire safety equipment, this Audi is still a cool modern classic due to its condition, import status and the extremely low miles with just over 46,000 miles (about 75,000 kilometers) showing on the odometer. Bred for the autobahn, this Audi is packing a 2.0-liter gasoline four-cylinder and a five-speed manual gearbox, and it comes with Audi's quattro all-wheel drive system. On the outside, this low-mile car looks practically brand new right down to the wheels, and the interior shows almost no wear.
The good news is that owning this ultra-unique Audi won't cost a fortune as GR Auto Gallery has this fire-chasing, four-door listed for just $13,900. You might get an even better deal on it, though, by clicking HERE to make an offer.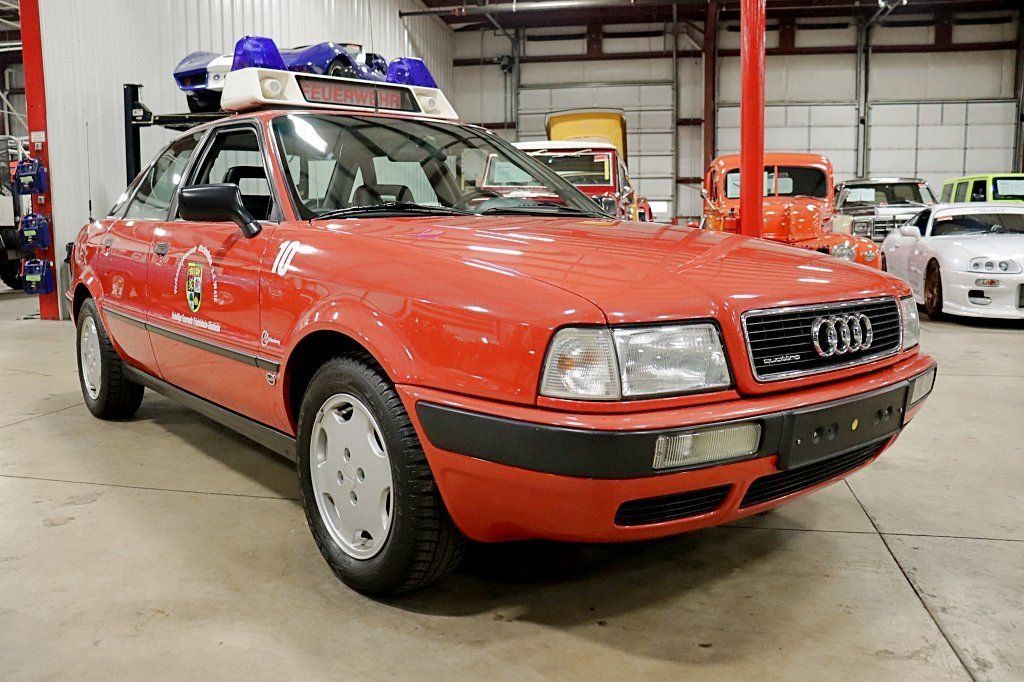 Related Articles...