This tuned Audi can hit 0-60 in just 2.6 seconds!
---
Usually when we see a Hennessey-tuned vehicle, it tends to be an American-branded vehicle like the Jeep Grand Cherokee, Ford F-150 or GMC Sierra, but Hennessey Performance has now got its hands on an Audi R8 Spyder to create a mind-blowing exotic supercar. With twin-turbos and improved intake and exhaust systems, the V10-powered R8 is transformed into 912-horsepower beast that runs on pump gas!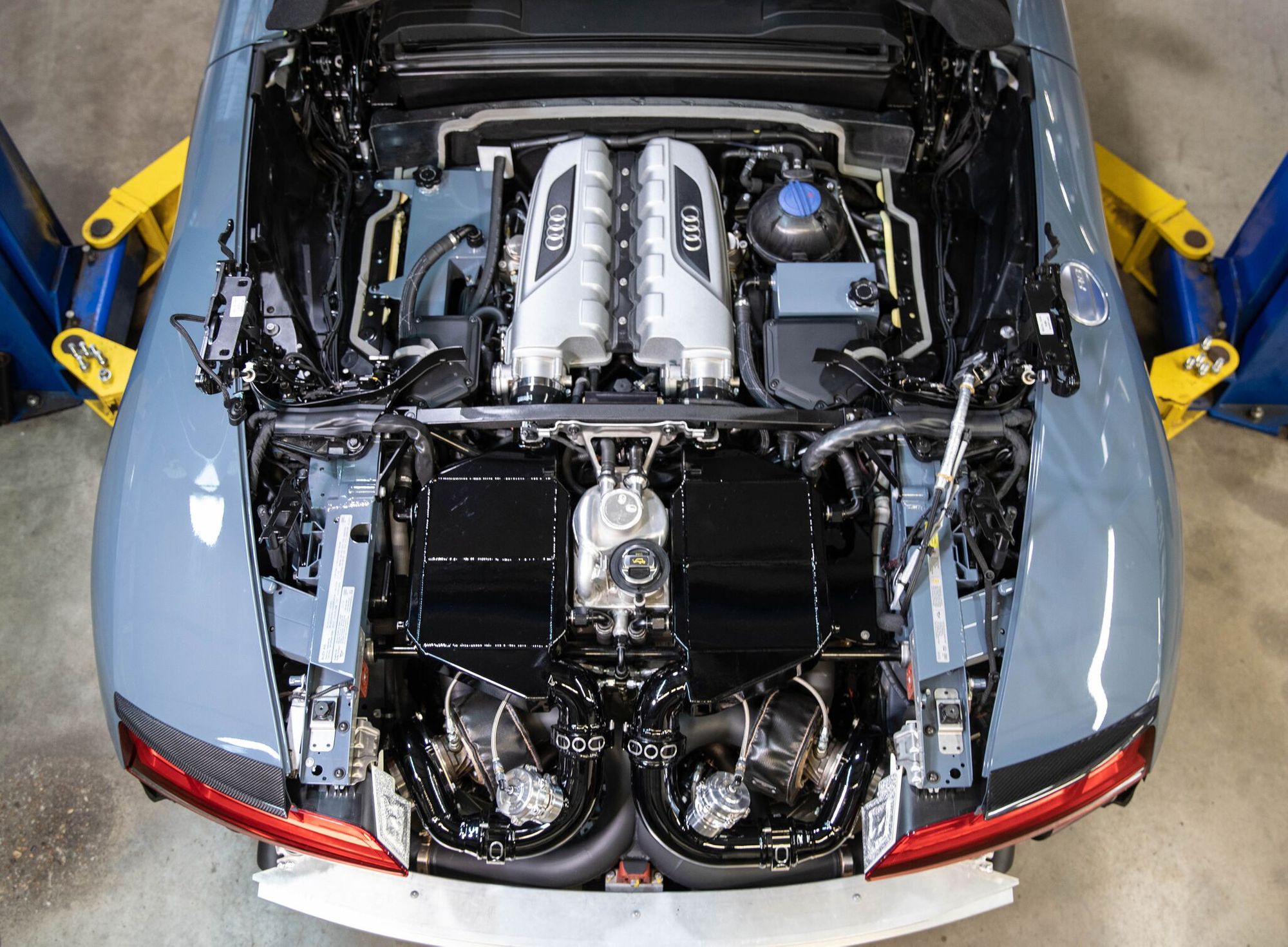 Dubbed the HPE900, Hennessey adds a pair of turbochargers onto the 5.2-liter V10 engine as well as a number of components such as a high-flow air induction, dual intercoolers and a stainless exhaust system with a thermal coating including the turbo downpipes. Add in the engine calibration, and you're looking at a 912-hp net output, which translates to around 750 wheel horsepower according to the video below. That's quite a bump from this car's base 562-hp output.
This HPE900 upgrade will set you back $79,500 on top of your donor car, but it delivers neck-snapping performance figures with a 0-60 mph time of just 2.6 seconds and the ability to run a quarter-mile in just 9.8 seconds at 145 mph. More importantly, this is all done with the stock engine, stock transmission and running on pump gas.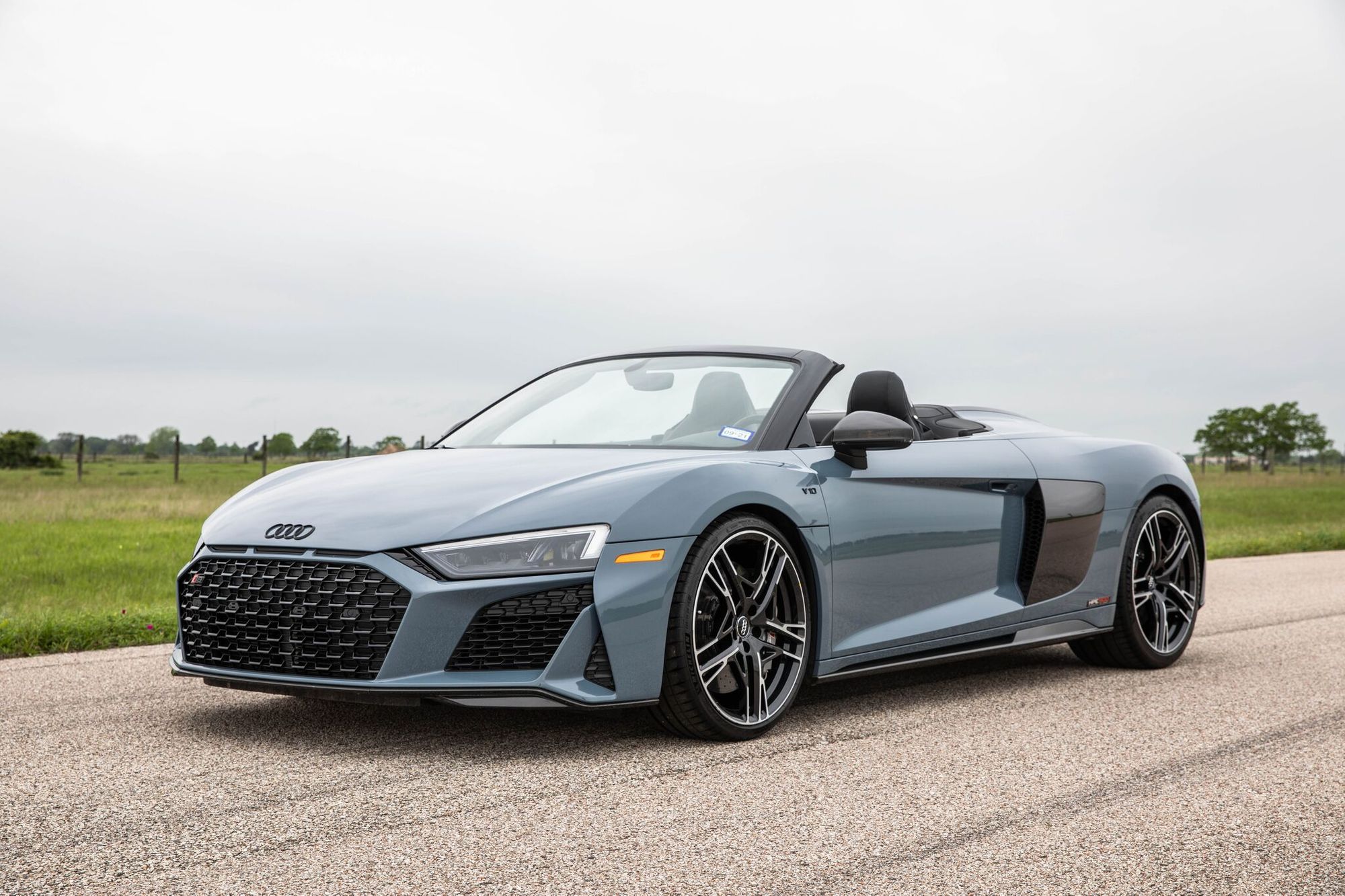 Related Articles...