Yet another example of a classic car living on as a modernized zero-emission EV.
---
A growing trend in the classic car world right now is electric vehicle conversions, and as EV components become more readily available, expect to see more of these all-electric restomods on the road. This example comes from Australia where a classic MkI Ford Cortina sedan was transformed a into a full electric with a driving range of 180 km, which is around 111 miles.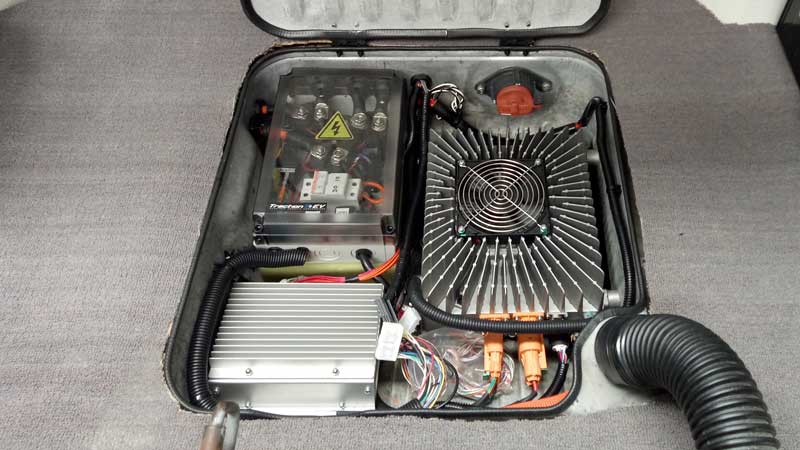 The man behind this cool little EV restomod is Tim Harrison, who is not only a project manager for an EV charging network company, Evie Networks, and he's also behind the startup EV builder, Charged Garage. According to The Driven, Harrison was inspired by Neil Young's LincVolt, which is a 1959 Lincoln Continental that has been transformed into a plug-in hybrid that also runs on biodiesel fuel.
To complete this transformation, Harrison fitted a NetGain Hyper 9 electric motor under the hood replacing the car's 1.5-liter engine, and the battery pack of a wrecked Tesla Model X was installed in the trunk. Best of all, this conversion offers the conveniences of modern EVs such as air conditioning, regenerative braking and DC fast charging capability. The plug for the standard charger is where the Cortina's fuel cap used to be, while the DC fast charger is cleverly mounted where the car's exhaust outlet used to be!
Head on over to the Charged Garage Instagram page to see this Ford Cortina's documented transformation to an electric vehicle from the first steps back in 2018 to the final product.
Source: The Driven