Even cooler, this compact pickup could resemble the upcoming Bronco Sport.
---
Rumors of a new compact truck from Ford have been swirling for a couple years now, and based on a recent report from TFL Truck, Ford could be planning to bring back the Maverick name to use on this unconfirmed pickup. With the Ranger now a mid-size pickup, other classic names such as Courier and Ranchero have been rumored for use on this truck, but based on this image, it looks like Maverick is the likely name to be used.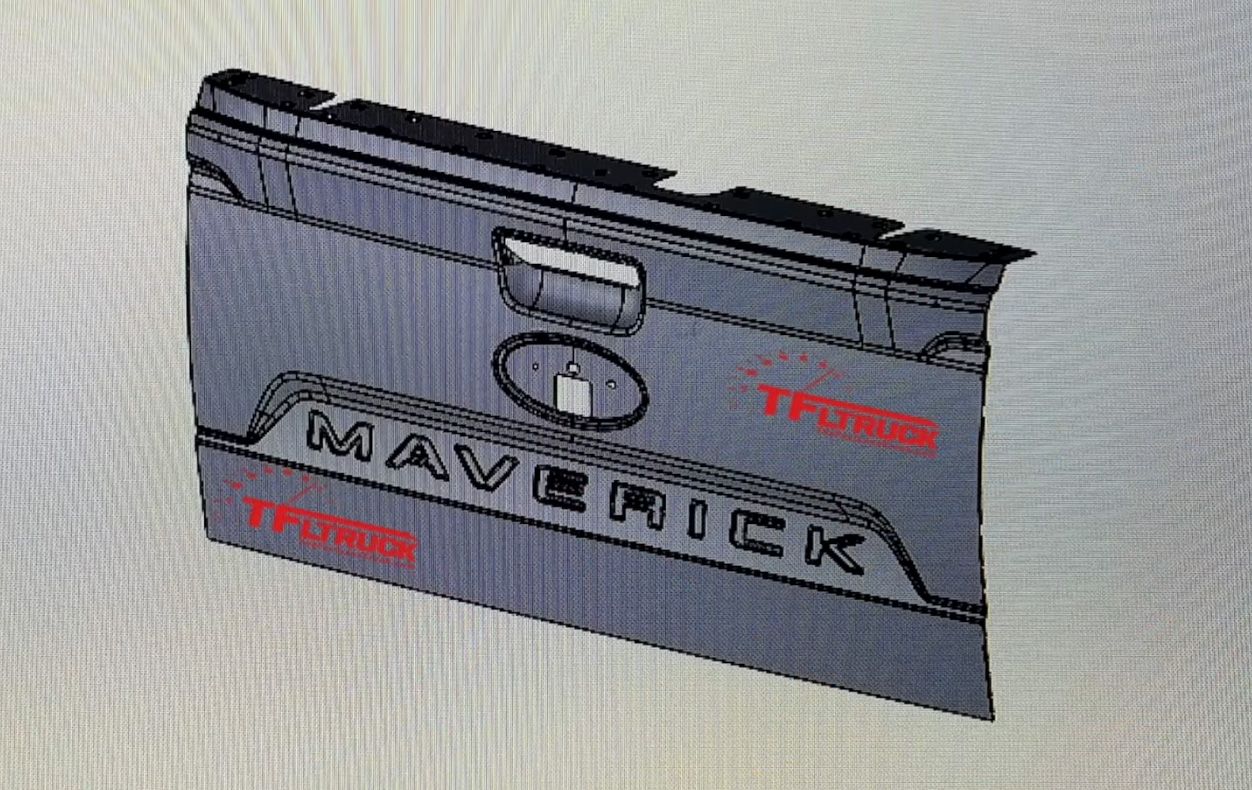 The original Ford Maverick was introduced in 1970 as a compact two-door and later a four-door with production lasting until 1977, and if you like the look of that 1974 Maverick pictured above, it will be up for auction through GAA Classic Cars. In recent years, Ford has used the Maverick name on SUVs in both Europe and Australia. Interestingly, this Maverick pickup truck is expected to share design cues with the upcoming Ford Bronco Sport (not the Wrangler-battling 2021 Bronco), which is based on the Ford Escape. That means this small truck will have a unibody construction and will likely be front-wheel drive in base configuration.
News of the possible Ford Maverick pickup truck comes from a tip showing the image of a pickup truck tailgate with the "MAVERICK" name stamped in the lower portion similar to the F-150 and Ranger. A mounting area for Ford's blue-oval badge is obvious, and it also looks like Ford could have some tailgate tricks up its sleeve judging by all the lines and notches evident in the CAD drawing.
What do you think of Ford's use of the Maverick name on a new compact truck? Let us know in the comments below or on our Facebook page.
Source: The Fast Lane Truck