This model will be an instant collectible with only 12 examples of the 2020 McLaren 600LT Spider getting this unique arachnid motif.
---
It didn't take long for McLaren to sell all of the 600LT Spiders that it had allotted for North American buyers, and now buyers have one last chance at this car thanks to the 2020 McLaren 600LT Spider Segestria Borealis. The final 12 examples of this special Longtail "LT" supercar receive a bespoke design from McLaren Special Operations (MSO), and each will carry a starting price of $275,000.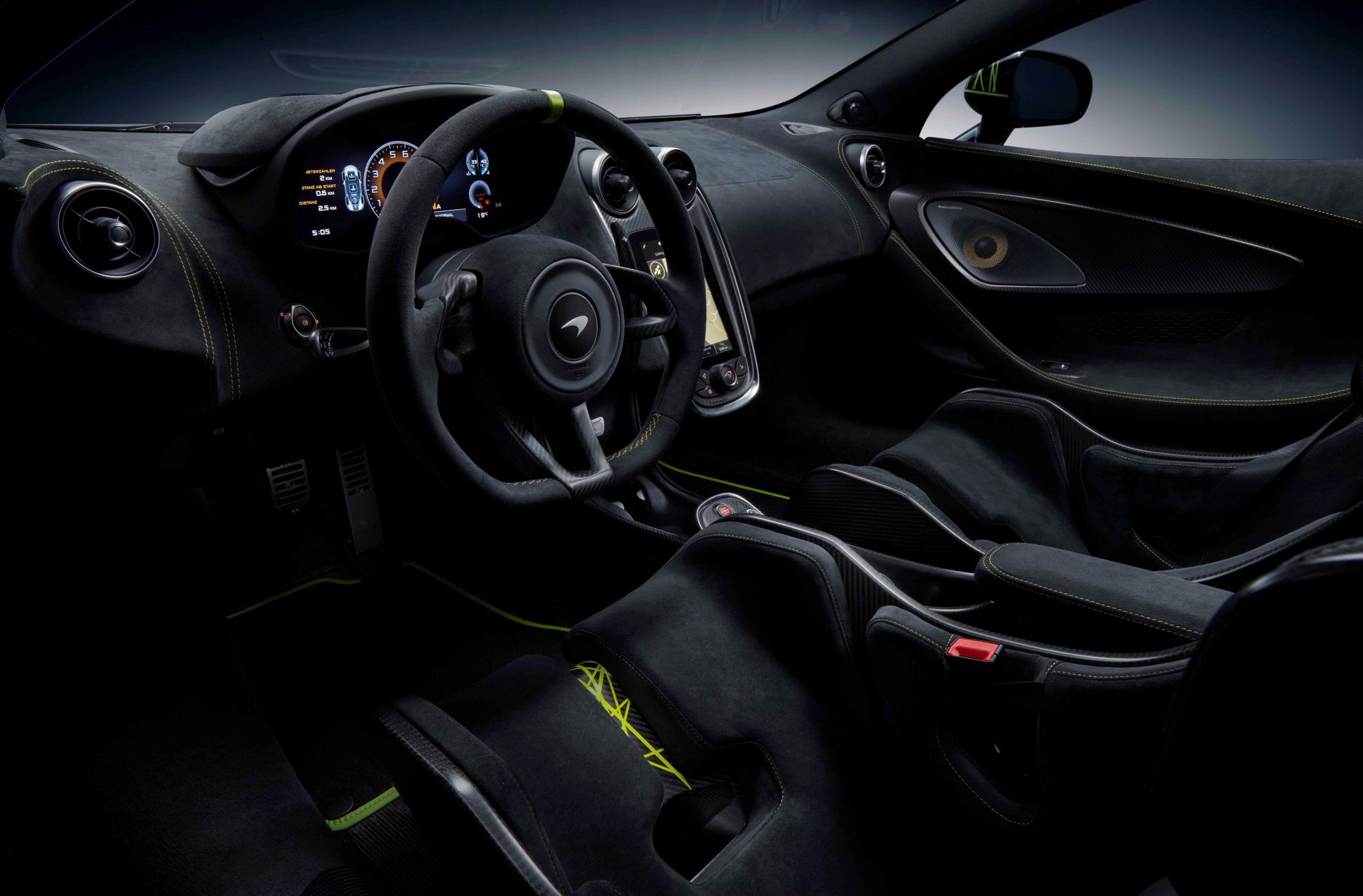 Named after the venomous European spider Segestria Florentina, this exotic McLaren has a color scheme to match its namesake with an all-black paint job and bright green accents. Like this spider's body coloring, the McLaren 600LT Spider Segestria Borealis features an iridescent black paint job with green, purple and dark red undertones, and it's accented with a pair of Napier Green body stripes that mimic the spider's pronounced fangs.
This bright green hue also accents the front splitter, brake calipers and rear diffuser, but the most eye-catching part is the web-shaped accents on the mirrors and rear spoiler. There's more of this black and green coloring on the inside including black Alcantara with green stitching and unique webbing embroidered on the headrests; the coolest part is the added green web design applied to the exposed center portion of the carbon fiber racing seats.
Designed with track performance in mind, the Longtail version of the McLaren 600 gets distinctive carbon fiber body work and a fixed rear wing, and the heart of this beast is the 3.8-liter twin-turbo V8 laying down 592 horsepower and 457 lb-ft of torque. McLaren says that this power rockets the 600LT Spider from 0-60 in just 2.8 seconds!
Even more so than a "standard" McLaren, these final 12 examples of the McLaren 600LT Spider Segestria Borealis are sure to be instant collector cars, and they have already been shipped to their select McLaren dealerships.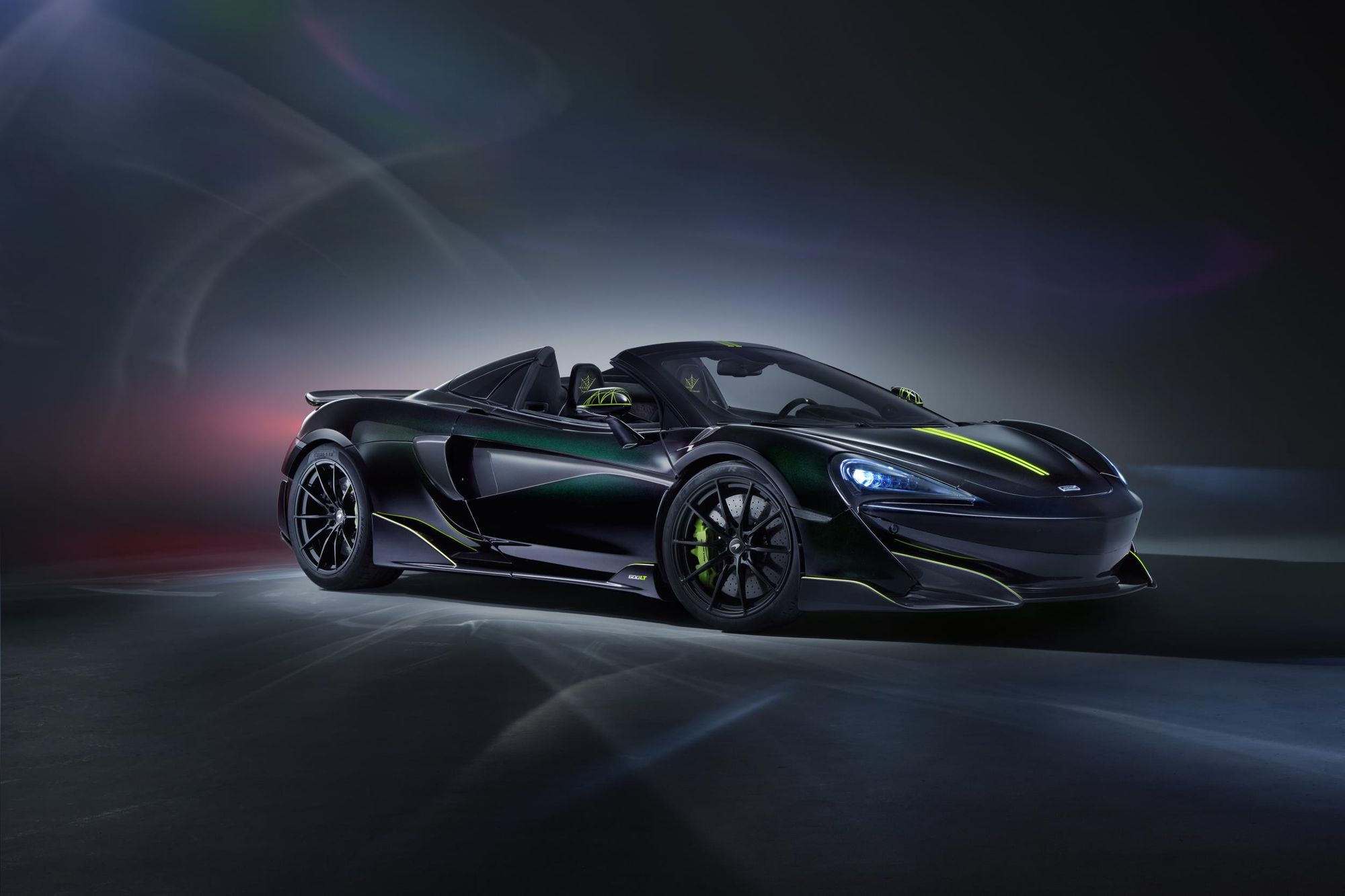 Related Articles...