We check out some of the most interesting cars up for grabs right now!
---
The classic and collector car market is a fantastically diverse tapestry of vehicles from every breed and era. Delving into the classifieds reveals some real gems waiting to find a new home with both enthusiasts and serious collectors alike. Every week we'll be highlighting the top cars in need of a new home that caught our eye.
2018 Cadillac CTS-V Championship Edition Always Walks On The Wild Side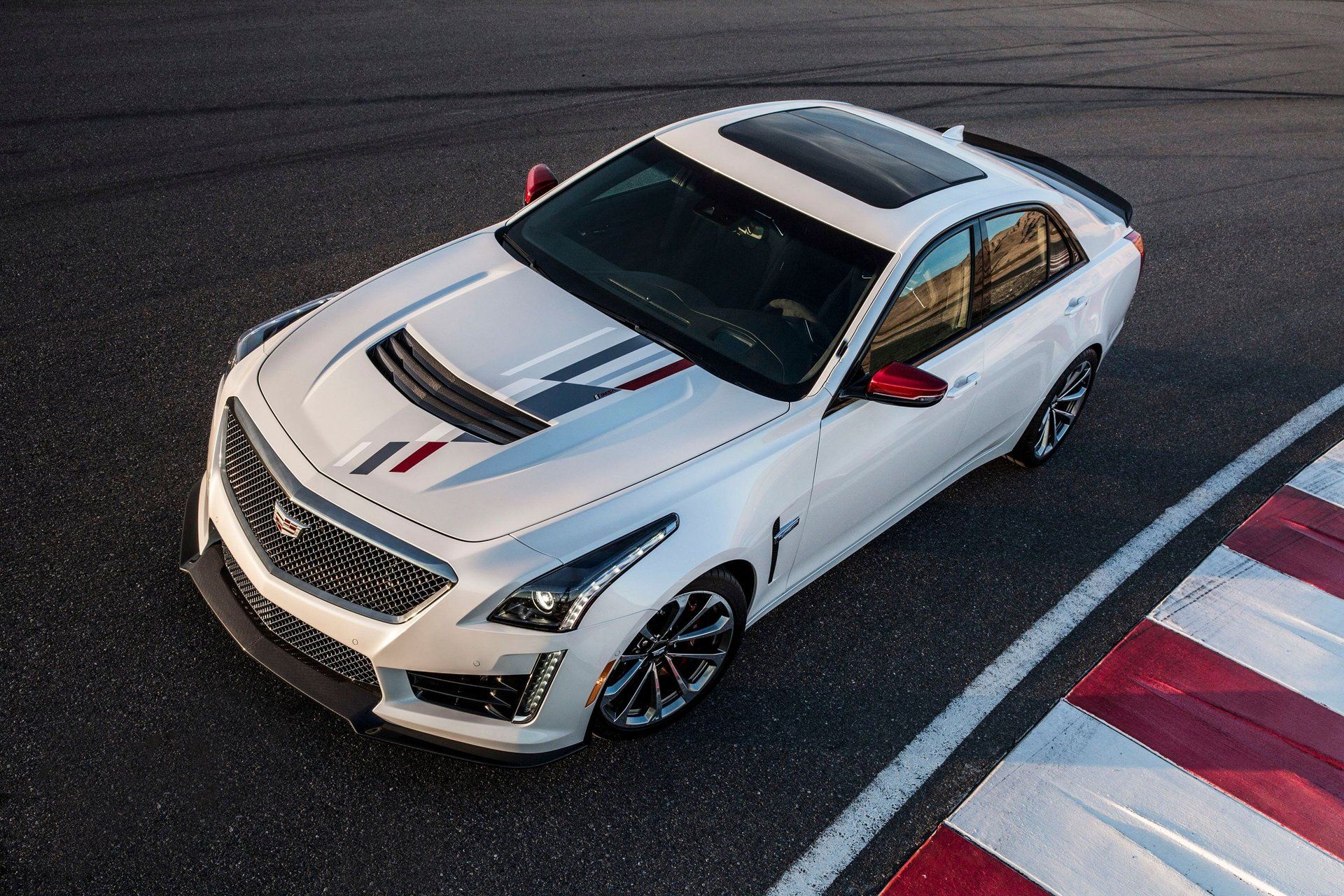 Now that it's gone, its seems like a growing number of enthusiasts are pining away for the Cadillac CTS-V and its wild child ways. That's how things work in life: you often don't realize what you have until it's gone. Thankfully, the CTS-V isn't truly gone, thanks to the aftermarket where you can buy some well cared-for examples, like this lovely Championship Edition. In fact, this is better than just a regular CTS-V for a number of reasons and it's waiting for the right second owner.
Own An Award-Winning 1967 Chevy Corvette Convertible L71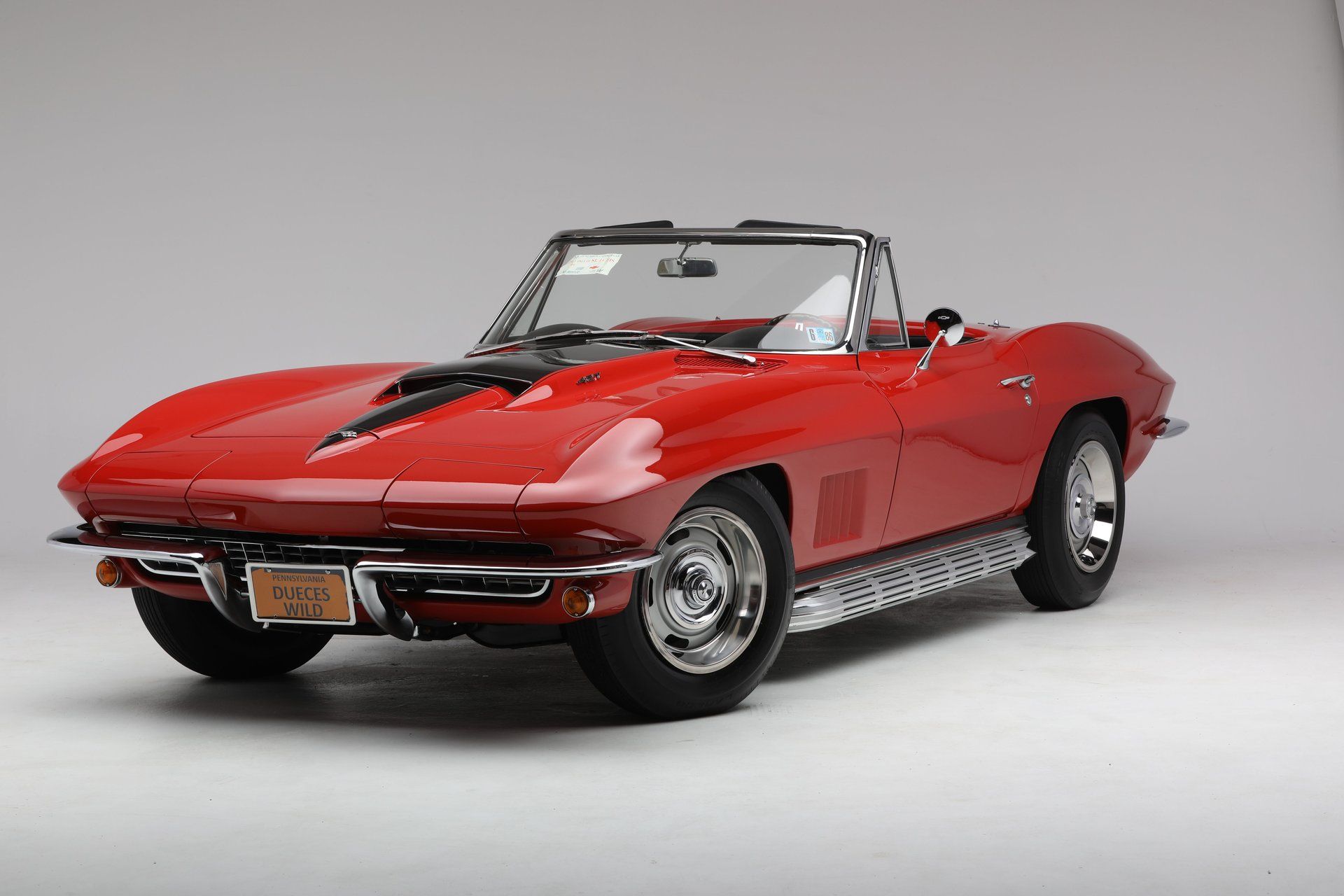 The 1967 Corvette Sting Ray was the last model of the second-generation, and it is undoubtedly the most refined. This stunning example is what we should imagine when somebody mentions a '67 Sting Ray because it just screams perfection. Verrillo Motor Cars is excited to offer this pristine and meticulously restored 1967 Chevrolet Corvette Convertible L71 that is the recipient of many prestigious awards.
1970 Dodge Challenger Convertible Uses 440 To Drive You Plum Crazy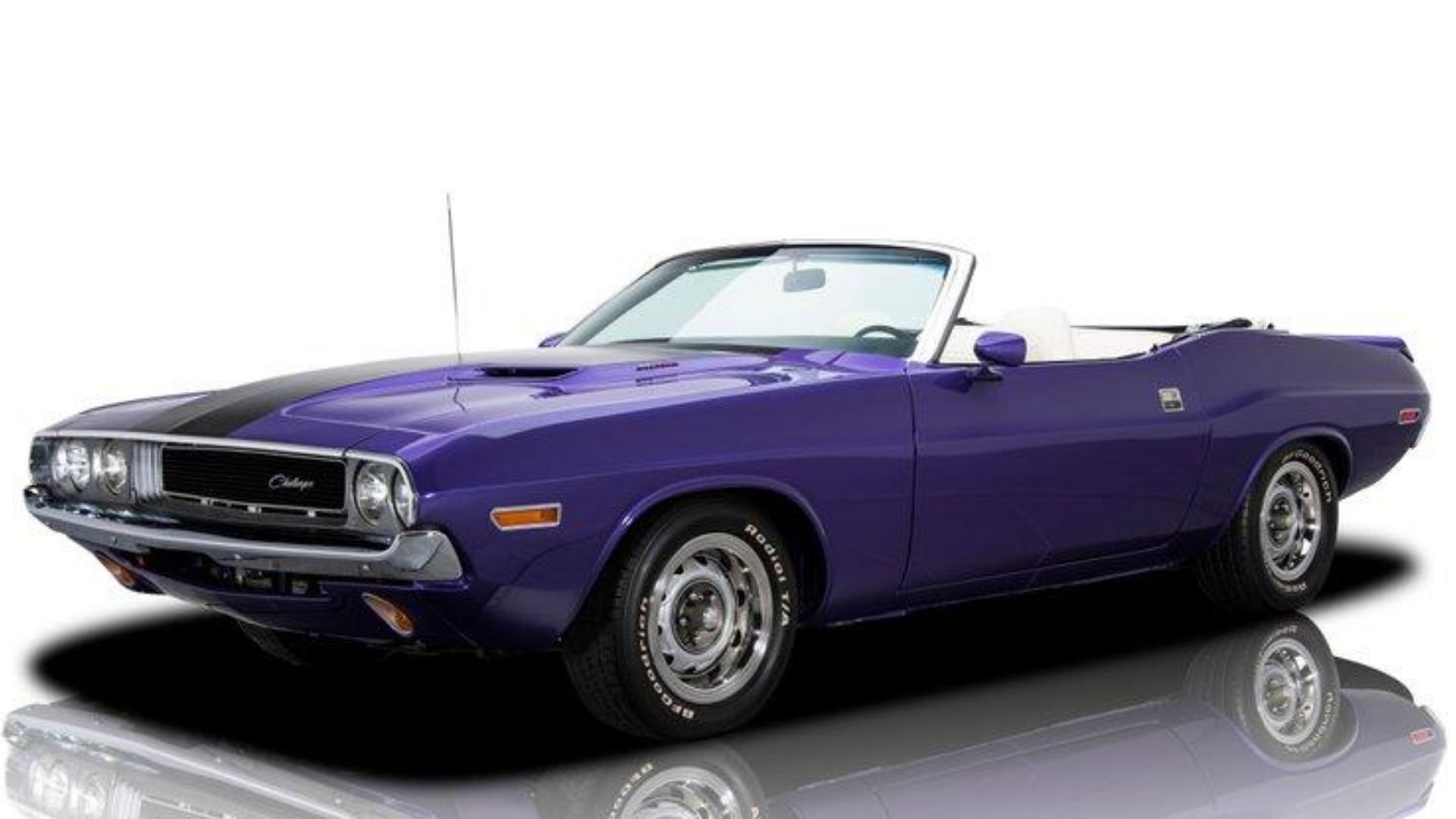 It was in 1970 that Dodge finally came up with a decisive answer for the Ford Mustang and Chevrolet Camaro. This 1970 Dodge Challenger Convertible is a wonderful example of the craftsmanship and muscular beauty which made the Challenger a success. As an added bonus, this particular example has been blessed with a huge power boost and lust-worthy Plum Crazy paint. This muscle car is part of the Motorious May Muscle Cars Only Online Auction running right now.
1969 Oldsmobile Cutlass Hides A Big Block V8 Swap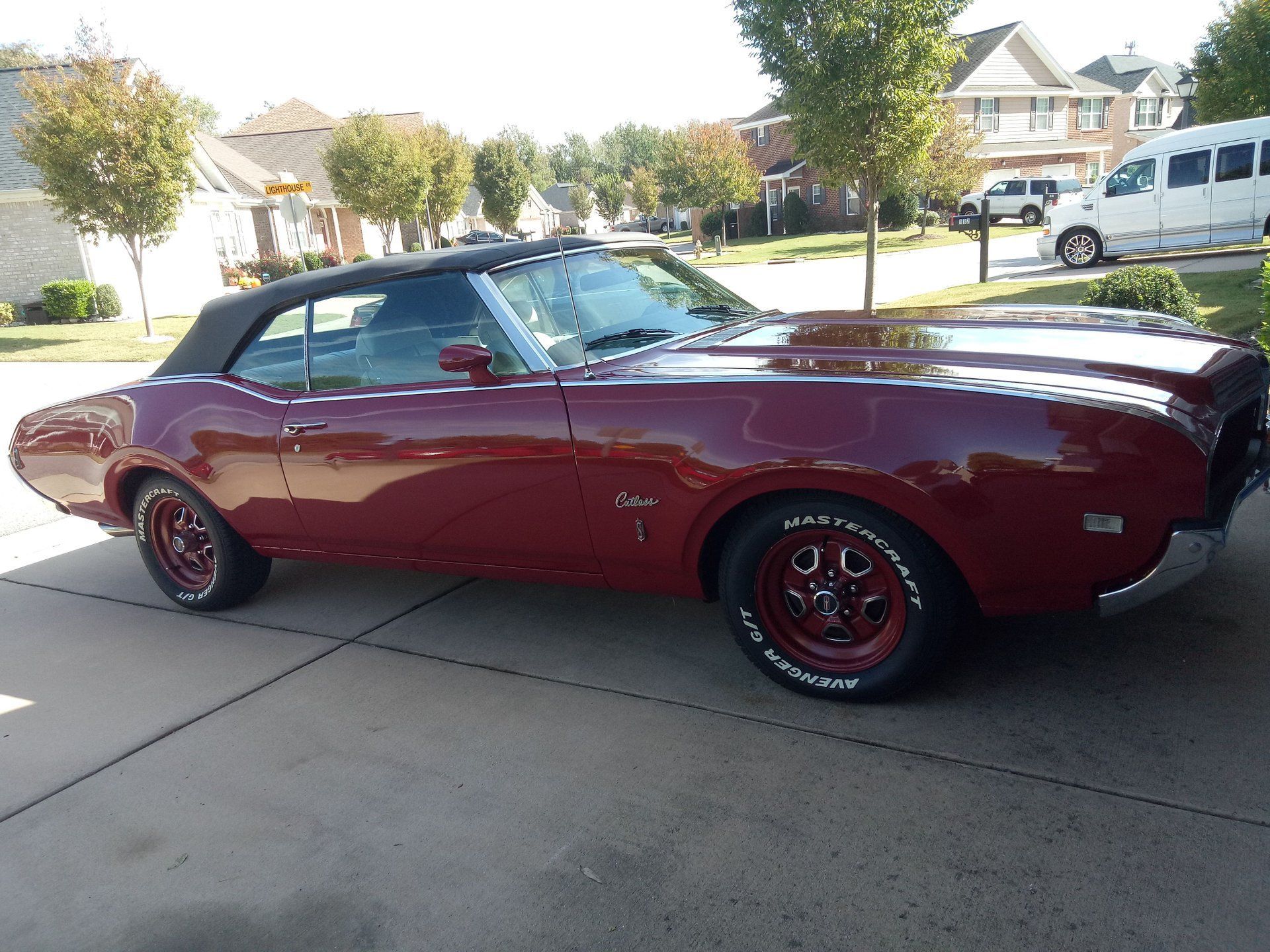 Straight from the factory, the 1969 Oldsmobile Cutlass was an impressive muscle car, but if you wanted max performance from this car, the 380-horsepower 1969 Hurst/Olds is the way to go. Although power was high, production was very low, and that means these cars are extremely rare and expensive today. The good news is that this 1969 Oldsmobile Cutlass convertible being offered with no reserve through GAA Classic Car Auctions has been modified to pack the performance similar to a Hurst/Olds using the heart of a Cadillac.
Restored 1957 Chevrolet Bel Air Is A Cool Cruiser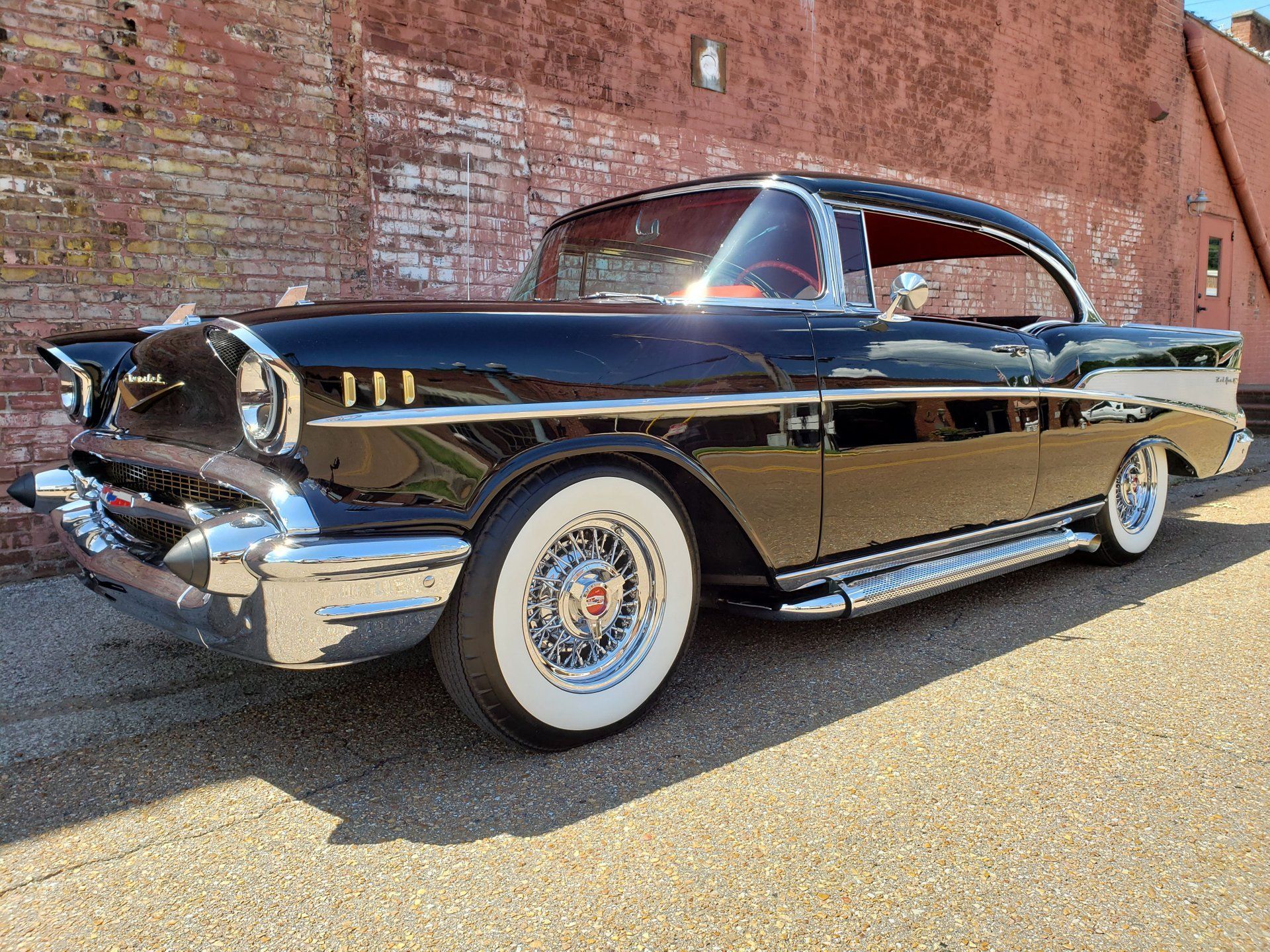 Few cars are instantly recognizable by their make and model year, but the '57 Chevy is probably the most notable exception. From its bold bumper to its fantastic fins, the 1957 Chevrolet Bel Air is an automotive icon, and this fully restored example is ready to join any collection as a high-quality show car and cruiser. If you're looking for a super-clean, turn-key '57 Chevy, Art & Speed has just what you're looking for, and it's priced to sell at $67,900.
Ride Low And Slow In This 1964 Chevy Impala Wagon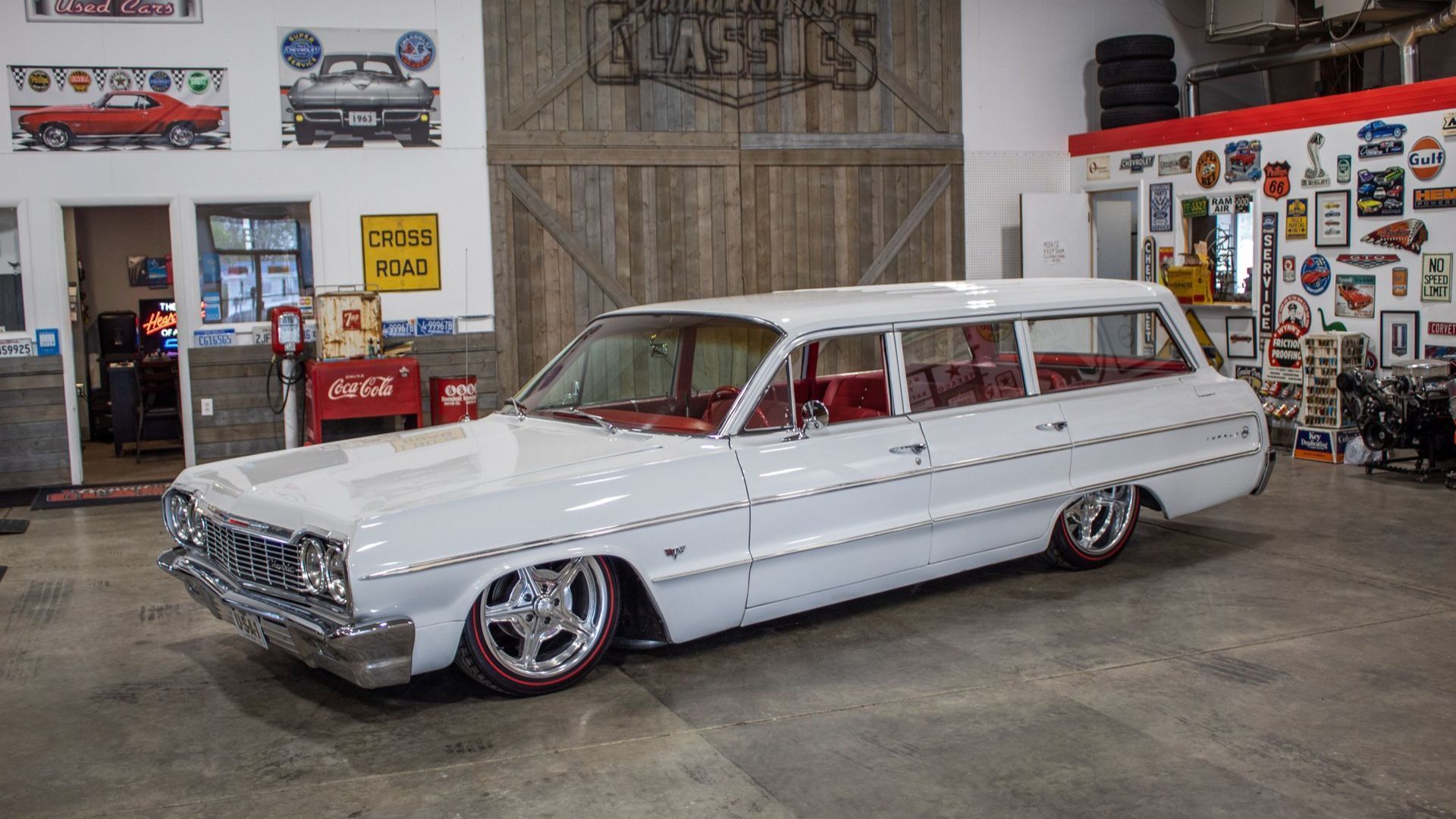 With temperatures climbing people are ready to get out and go for a cruise through town or maybe out on the open road. This Chevrolet Impala Wagon would be a fun way to do that, thanks to its nice lowered stance and overall clean presentation. Plus, you can transport the whole family and then some in this wagon. Take it to your local car show or any organized cruise where it will make a great impression.
Two-Owner, Restored 1970 Plymouth Superbird Ready To Offer Thrills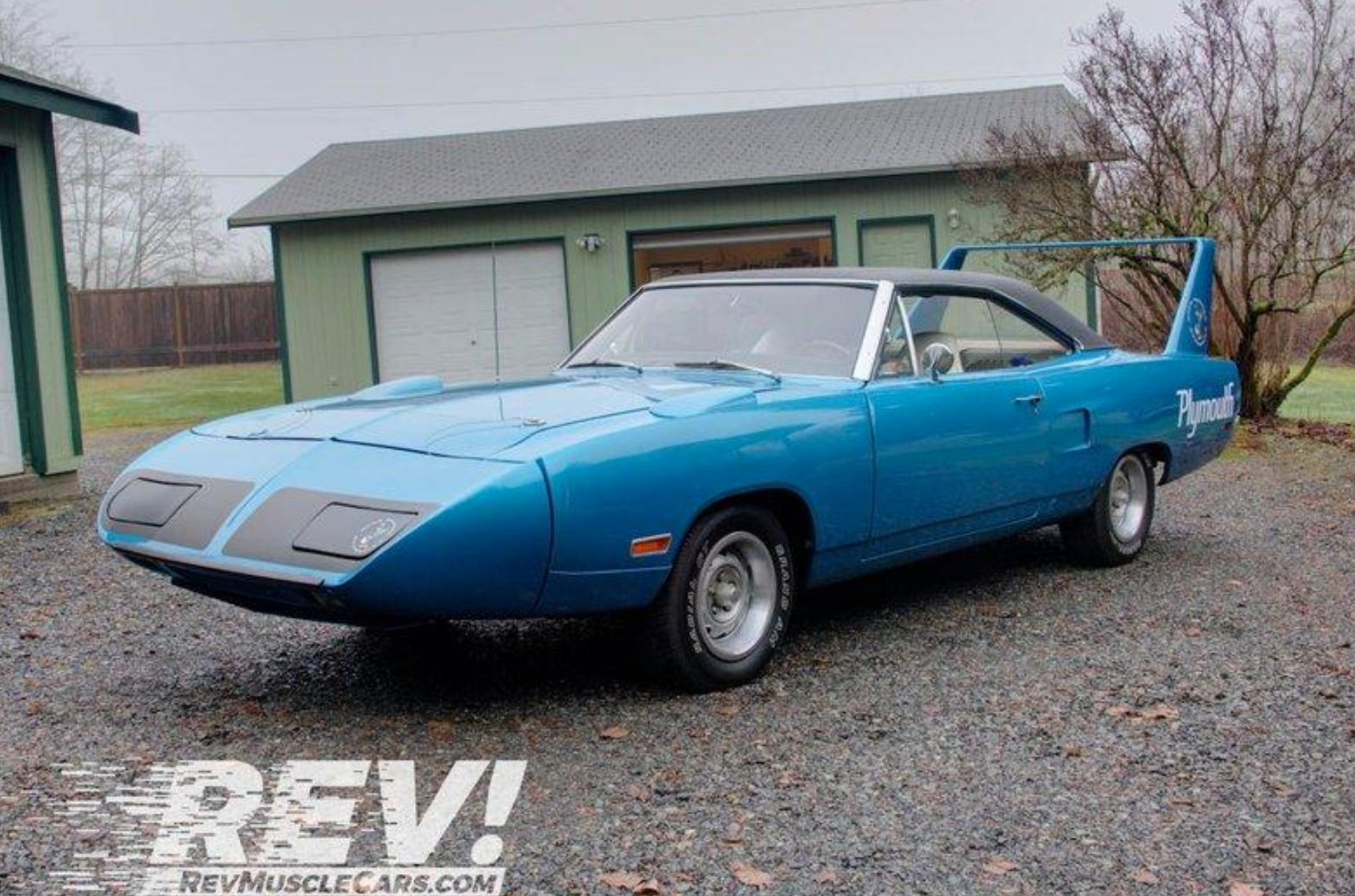 The 1970 Plymouth Superbird was designed specifically to dominate on the high banks of a NASCAR oval track. Basically a modified Road Runner, the Superbird replaced the '69 Dodge Charger Daytona as a NASCAR contender and was built specifically to lure legendary driver Richard Petty "The King" back to Plymouth after he left to race for Ford in 1968. The Superbird may have only been produced for one year, but it still made history on the racetrack. Here we have a restored 1970 Plymouth Superbird in our Motorious May Muscle Cars Only Online Auction that had only two owners over its lifespan. This 'Bird has belonged to the same one owner for 35 years.
1978 Jaguar XJ-S Trans-Am Racer Has Championship-Winning Provenance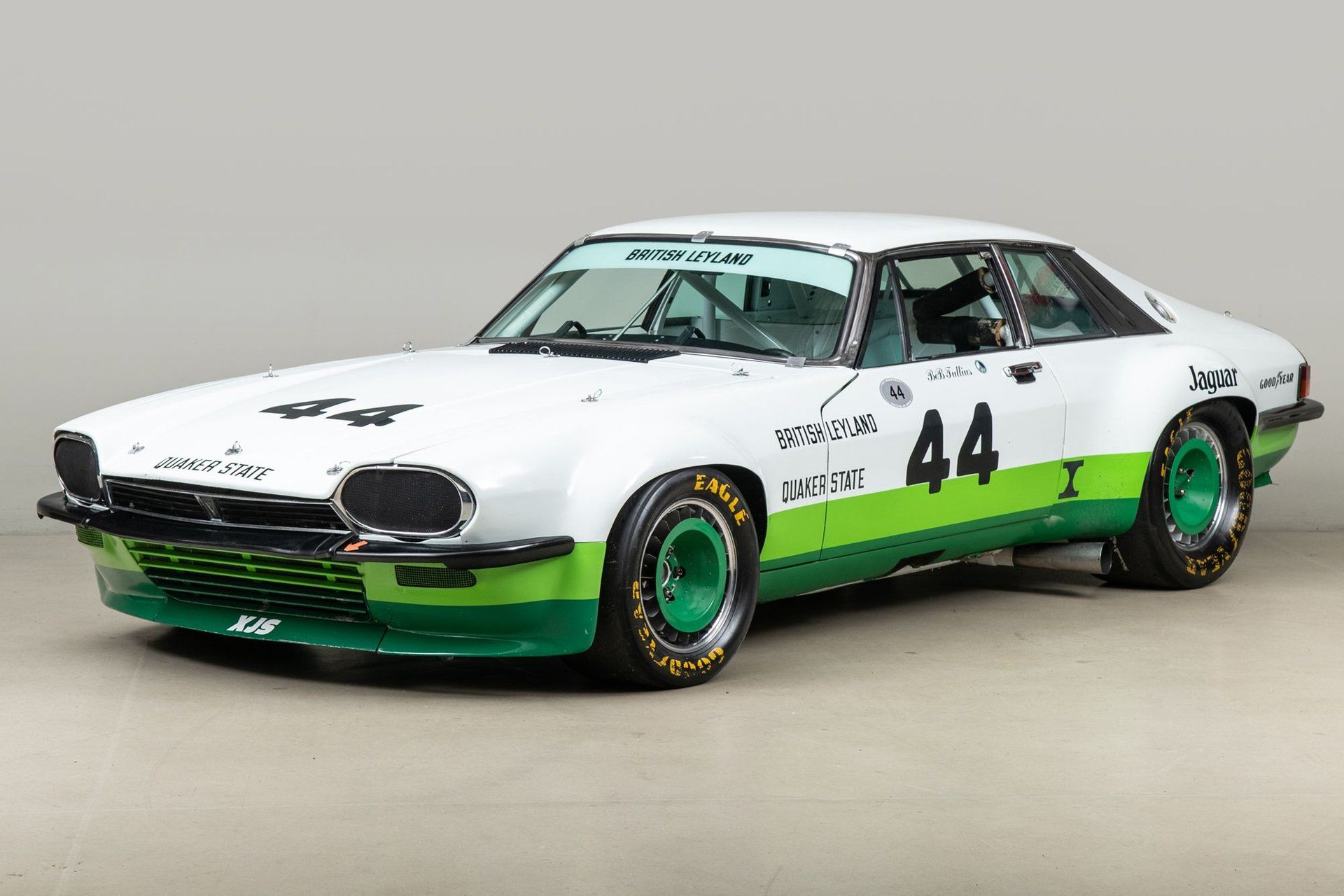 A vintage racecar is always an easy way to spruce up a collection, but finding such a car with race-winning provenance is a bigger challenge. That's exactly where cars like this 1978 Jaguar XJ-S in Trans-Am racing spec come into play offering the opportunity for continued competition whether that be in vintage racing or concours car shows, and this car has a history of being a winner!
Hit The Trails With This One-Off C5 Corvette Buggy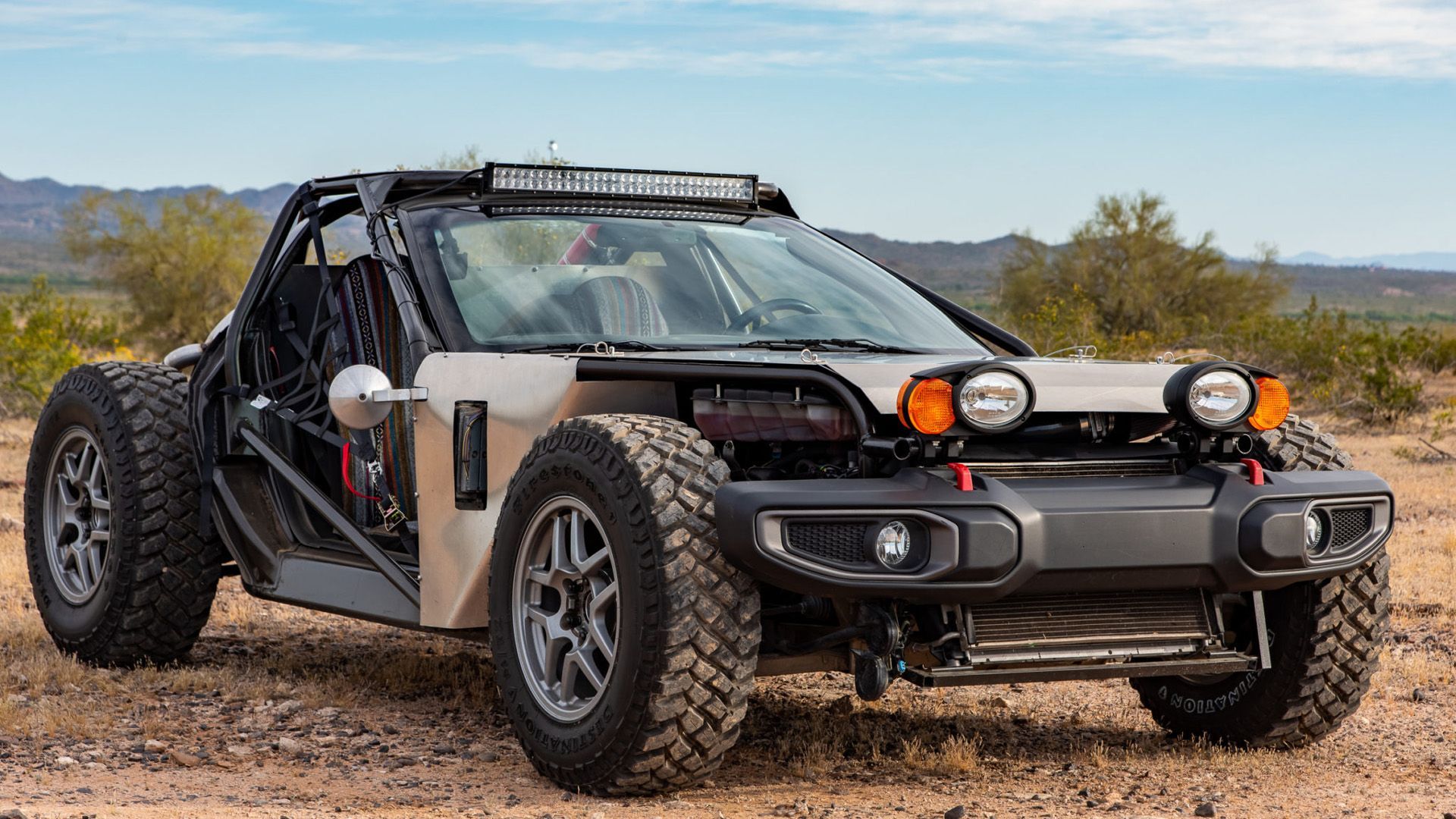 The best part about being an automobile enthusiast is the diversity of vehicles that draw our attention. There are barn finds, restomods, supercars and, our favorite, muscle cars, but it's the fully custom vehicles that really show the passion this lifestyle can offer. Custom cars have always been around, but not many are as cool as this one-of-a-kind off-road buggy that started life as a regular 1999 Chevrolet Corvette.
Low-Mileage 1996 Dodge Viper GTS Seeks Fun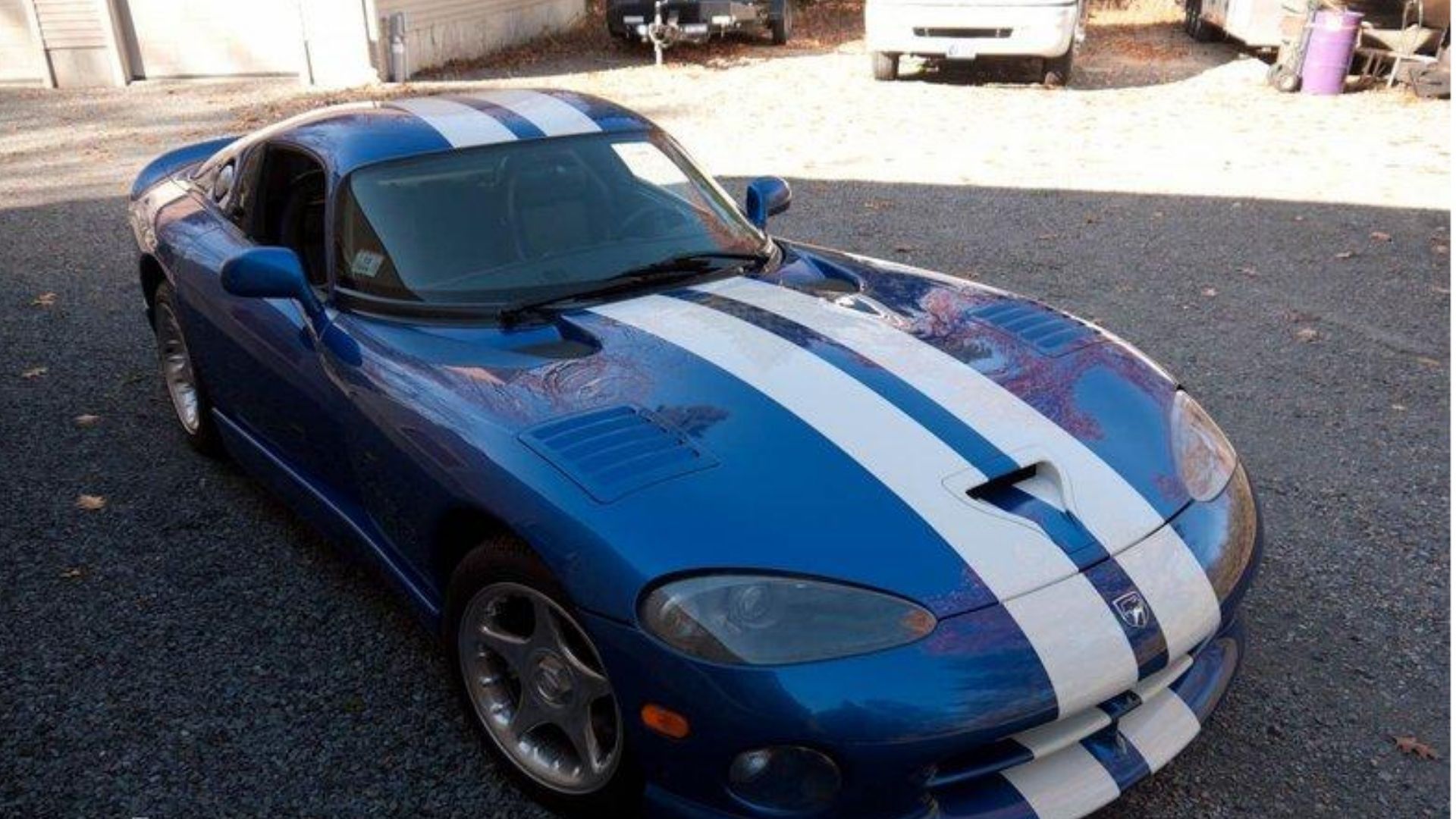 A true American supercar, the pride of Mopar fans, it's no wonder the Dodge Viper inspires plenty of awe. Each one was handcrafted and absolutely beautiful. Combine that with unfettered power and you have a winning formula. This is your chance to potentially become the owner of a 1996 Dodge Viper GTS. It's being featured in the Motorious May Muscle Cars Only Online Auction, which started May 5.
Motorious would like to thank the TechForce Foundation for their continued support of the Automotive Technology Career path. The mission of the TechForce Foundation is to support and encourage technical education for the  automotive, diesel, collision repair, motorcycle, marine, NASCAR and other transportation industries through scholarships, grants, career development, and other special programs. Click here to see the exciting  programs that TechForce offers and the people they support.
Related Articles...