If you like snakes and collecting high-powered American cars, this could be a match in heaven.
---
A true American supercar, the pride of Mopar fans, it's no wonder the Dodge Viper inspires plenty of awe. Each one was handcrafted and absolutely beautiful. Combine that with unfettered power and you have a winning formula. This is your chance to potentially become the owner of a 1996 Dodge Viper GTS. It's being featured in the Motorious May Muscle Cars Only Online Auction, which starts May 5.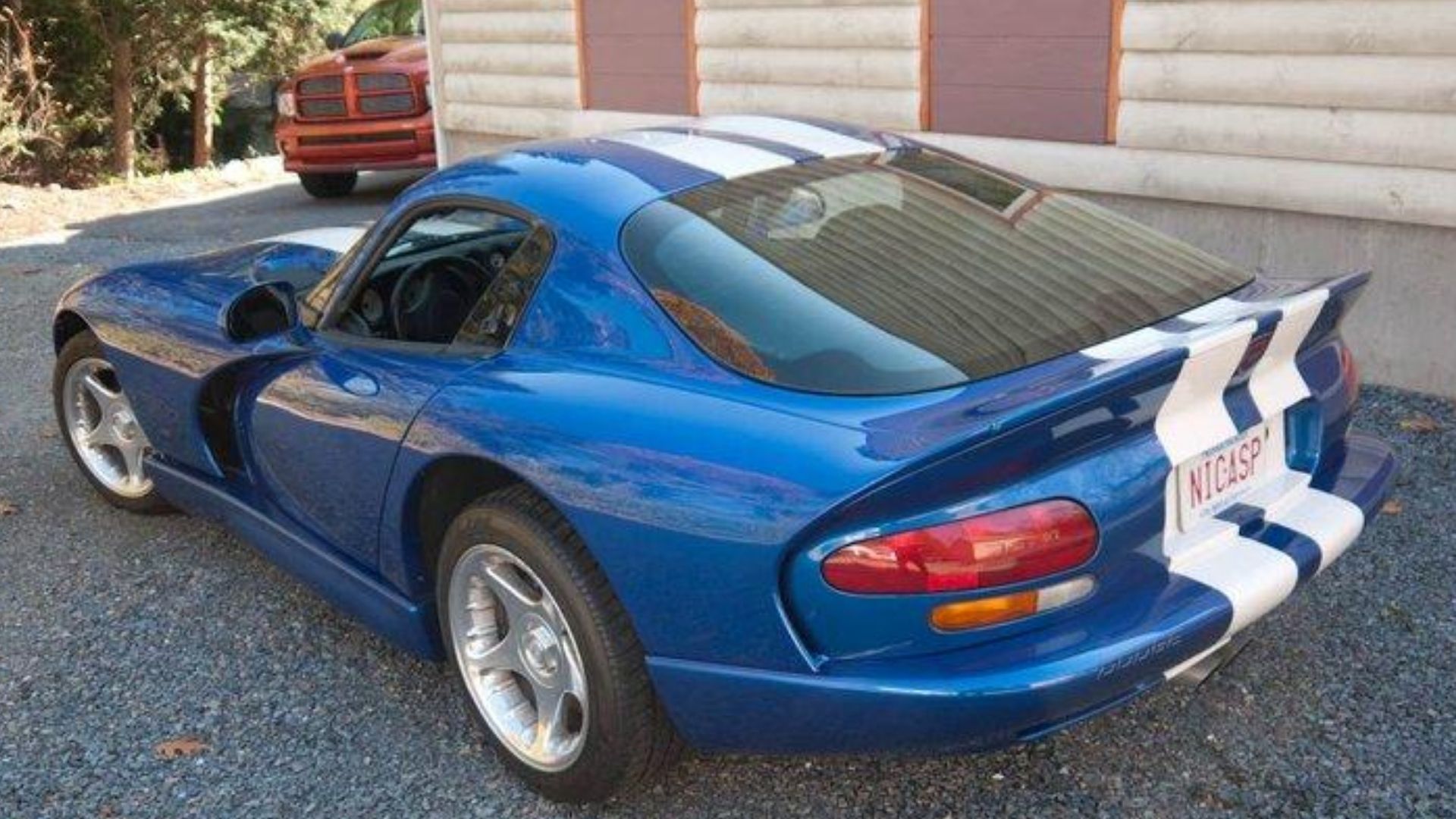 Yes, technically a Viper isn't a muscle car, but that's not really the point. It's powerful, fast, and definitely lust-worthy. Plus, there are only 9,600 miles on the clock. How often do you see a '96 Viper GTS with such low miles?
Someone obviously had some serious restraint to not drive this lovely Dodge more. You benefit from that, since every inch inside and out looks immaculate. The owner says it's been stored in a climate- and humidity-controlled environment. Plus, the original window sticker and factory documentation are being included.
That beautiful Blue Pearl paint is absolutely original. Only a few scratches and minor blemishes are present. All the body panels are straight and free from damage, thanks to this car having zero history of accidents.
Pop the hood and you'll find a nearly perfect engine bay that's ready to show off. No modifications have been done to the 8.0-liter V10 or the 6-speed manual transmission. You're getting a Viper in its purest form and nothing more.
Also bone-stock is the interior, which looks as excellent as the rest of the car. The only sign of wear is on the outside bolster of the driver's seat. Many people consider this generation of the Viper to be the best one, because it comes with more features standard than the first and mechanical issues had been ironed out. If you want an investment-grade Dodge Viper, this is an excellent option to consider, especially since it's so clean.