Take this 'Cuda back to stock or go full restomod.
---
Meet a $10,500 Plymouth 'Cuda. As you might expect from just about any classic car – not to mention a legit Plymouth 'Cuda – at this price, whoever buys this Mopar muscle car is looking at an intense project or even a parts car. The good news, though, is that this 1970 Plymouth 'Cuda roller up for sale through Classic Auto Mall is mostly complete with solid bones making it a blank canvas for an extensive restoration or a high-dollar restomod makeover. Either way, we're sure you Mopar fanatics are drooling over this 'Cuda!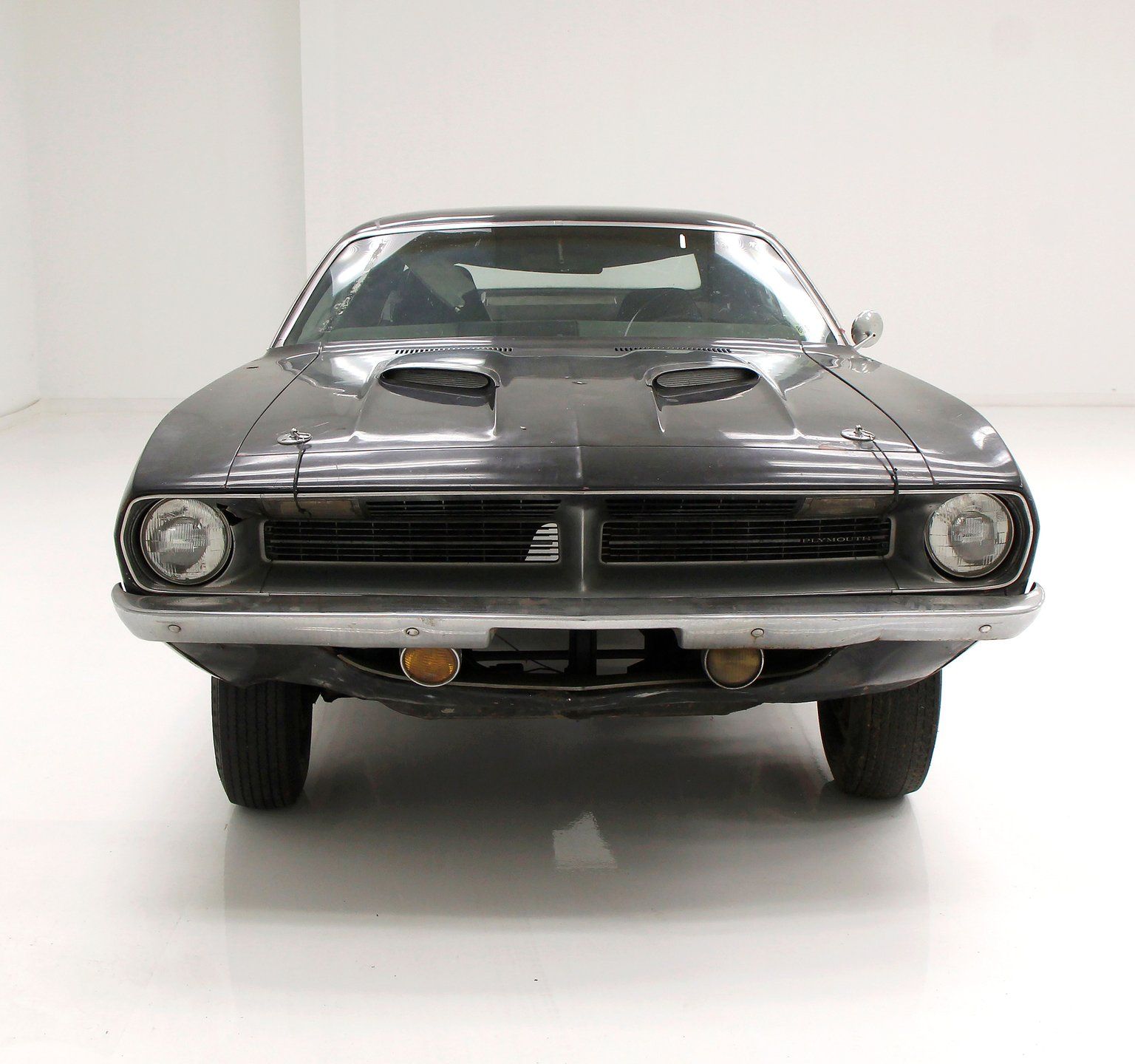 The interior, lower body and undercarriage are in pretty rough shape with a lot of rust present, but the good news is this is a true 'Cuda as shown by the "BS" at the beginning of the VIN. Breaking down the VIN further, the "H" as the seventh digit shows that 'Cuda was originally powered by a 340 cubic-inch V8, and the lack of a clutch pedal suggests that it came with an automatic transmission (although the clutch pedal could have been removed from this car along with the engine and transmission). Only 3,392 'Cudas were built in 1970 with this engine and transmission combination.
Judging by what remains of the floor and firewall, it looks like this car was originally painted in Vitamin C Orange, although it has since been repainted black. As rough as the lower body is in, it's surprising how decent the rest of the car is in including the trim, lights and bumpers. There's no denying this would require an epic restoration, but the payoff would be significant as well.
Last year, we saw a 383 'Cuda in arguably worse condition sell for almost $20,000 (although that car had a complete powertrain), and this one seems to have better bones. Bottom line, this is about as good of a condition as you could expect from a legit '70 'Cuda priced at only $10,500, but you can always click HERE to make an offer.