What's the magic number when you can consider a car to be a classic, or historic car? There's no exact number, says experts.
---
Some states may have their cutoff date for classic car tags, or how they classify a car as 'classic' in terms of what that means in terms of registration, but that's not always inline with what an enthusiast believes. The term 'classic' is a highly debated term that can be applied to one year model of a car, while not the same year/different model of the next. Recently, FIVA (the Fédération Internationale des Véhicules Anciens or international federation of historic vehicles), attempted to clear up how they classify a car to be classic, or historic.
"There's no magic rule to say when a vehicle becomes a 'classic'," says Tiddo Bresters, president of FIVA, "but reaching 30 years of age is one of FIVA's clear criteria.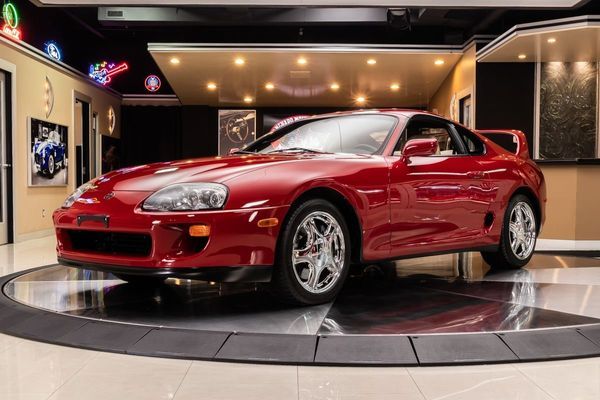 "So in 2020 we're delighted to welcome a whole new raft of 1990 classics to the fold, as they celebrate their 30th birthday, thanks to their caring owners. Historic vehicles don't have to be hugely rare or valuable; the 'new classics' range from supercars to city cars to motorcycles – but all are important milestones in the story of our motoring heritage."
"Happy 30th birthday to…
The remarkable Honda NSX, the first version of the much-admired V6 mid-engined two-seater, offering 160mph in a comfortable, practical, safe package but still a joy to drive."
Another sportscar from Japan, the affordable and attractive Mazda MX-5, reached Japan and the USA the late 1980s, to become the best-selling two-seater convertible in history.
At the other end of the performance spectrum, the Lamborghini Diablo – with its mid-mounted V12 and top speed close to 200mph – went on sale in January 1990.
On two wheels, rather than four, the Harley-Davidson Fat Boy went into production from 1990, a V-twin cruiser motorcycle with solid disc wheels.
What makes a vehicle 'historic'?
 According to FIVA, a historic vehicle is 'a mechanically propelled road vehicle' that is:
-At least 30 years old
-Preserved and maintained in a historically correct condition
-Not used as a means of daily transport
-Part of our technical and cultural heritage
Do you agree with this assessment? As an Editor's note, I highly disagree with a car being disqualified from the idea that it's no longer 'historic' or 'classic' if it's driven regularly. While I agree on the importance of keeping the miles off the car, it's more important to maintain and preserve a vehicle than it is to keep it off the road, it is meant to be driven, after all. I suppose this is where we can define 'historic' and 'classic' as being different, although the quotes from the press release intertwine those terms.
Source: FIVA/Photograph by Makarand Baokar