Limited production, potent performance, and plenty of flair make this Caddie a modern collectible.
---
Now that it's gone, its seems like a growing number of enthusiasts are pining away for the Cadillac CTS-V and its wild child ways. That's how things work in life: you often don't realize what you have until it's gone. Thankfully, the CTS-V isn't truly gone, thanks to the aftermarket where you can buy some well cared-for examples, like this lovely Championship Edition. In fact, this is better than just a regular CTS-V for a number of reasons and it's waiting for the right second owner.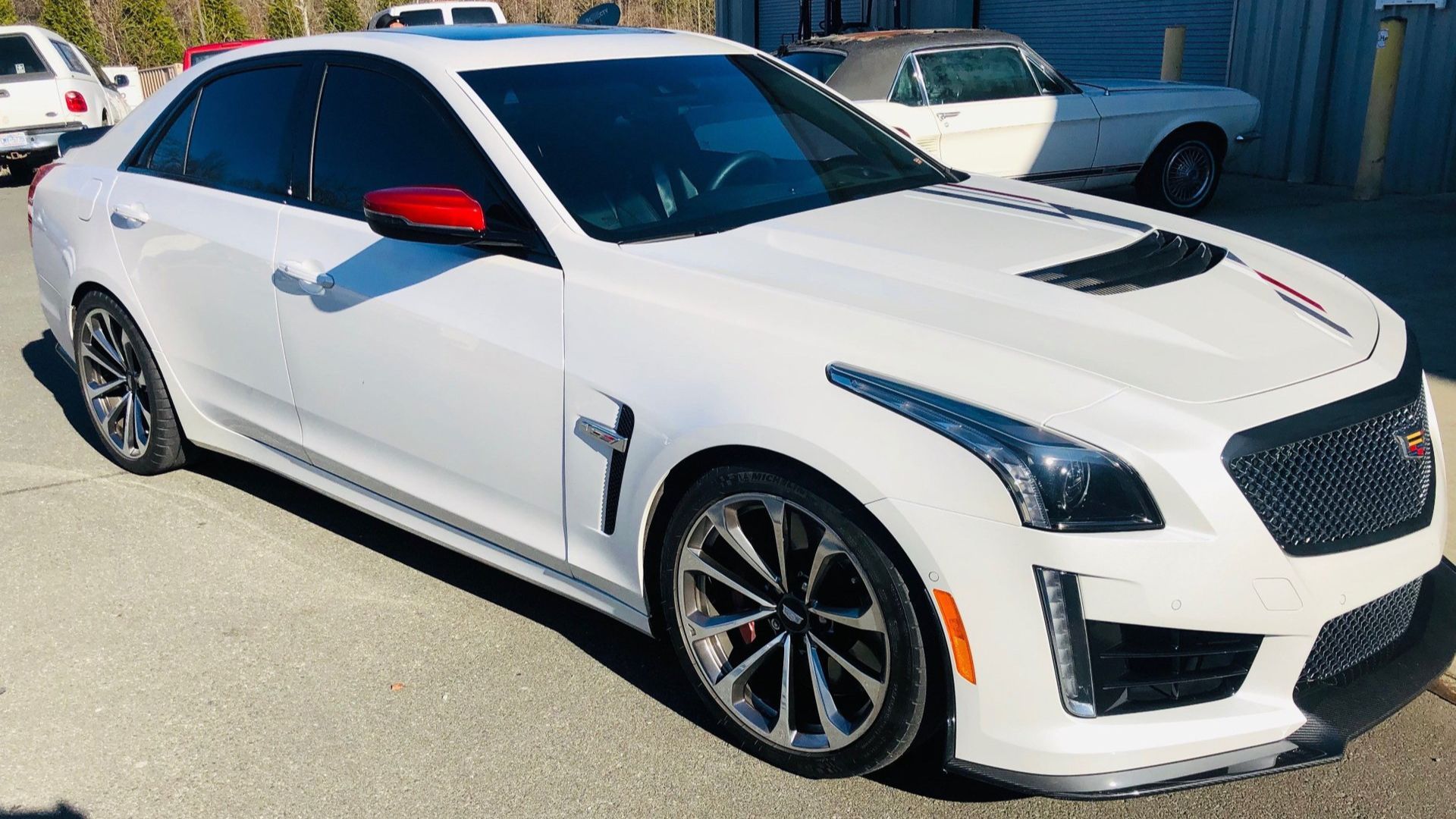 There's absolutely no flying under the radar with a Cadillac CTS-V, thanks to their in-your-face styling. But with this Championship Edition you're really going to draw stares with that Crystal White Tricoat body, carbon-fiber aero elements, Red Obsession mirror caps, plus Cadillac V-Performance hood graphics. The 19-inch polished alloy wheels with Midnight painted pockets just top off the flashy looks.
Matching the exterior flair is the snarling 6.2-liter supercharged V8 with 640-horsepower on tap. It's enough to intimidate pretty much anyone, while the 8-speed automatic with paddle shifters means you won't be one of them. It's not entirely clear why Cadillac installed a stereo in the car considering listening to the engine roar should be sufficient.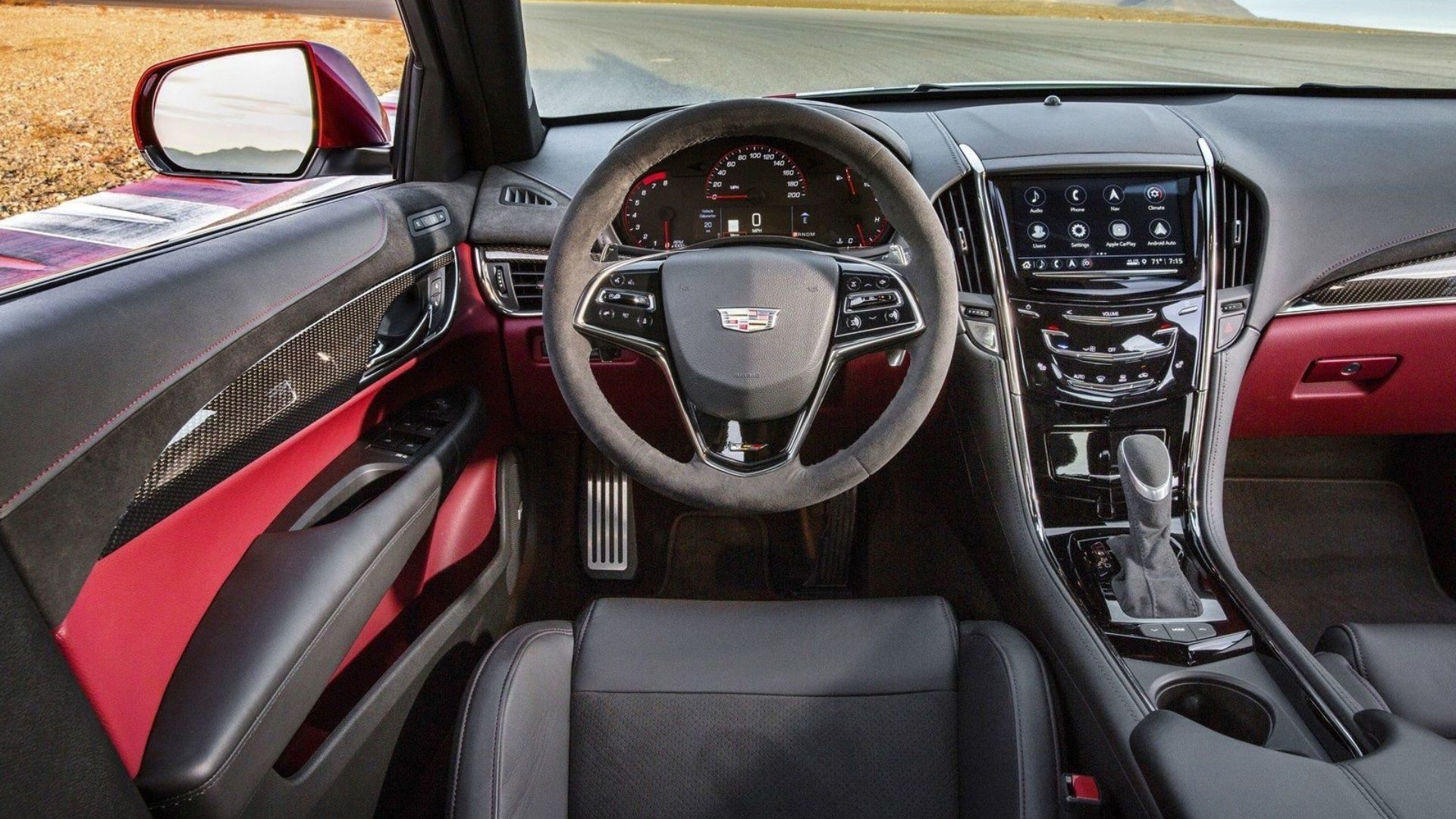 You'd only expect the interior to have some special features, and you won't be disappointed. Black Recaro front seats hold you snugly in place while power sliding or other activities which involve roasting plenty of rubber, obviously on a track. There's the Performance Data Recorder to help you analyze what you're doing right and what you could improve to shave those precious milliseconds off your lap times. Plus you get some nice luxuries like tri-zone climate control and a big sunroof, making this car livable for weekend trips on country roads.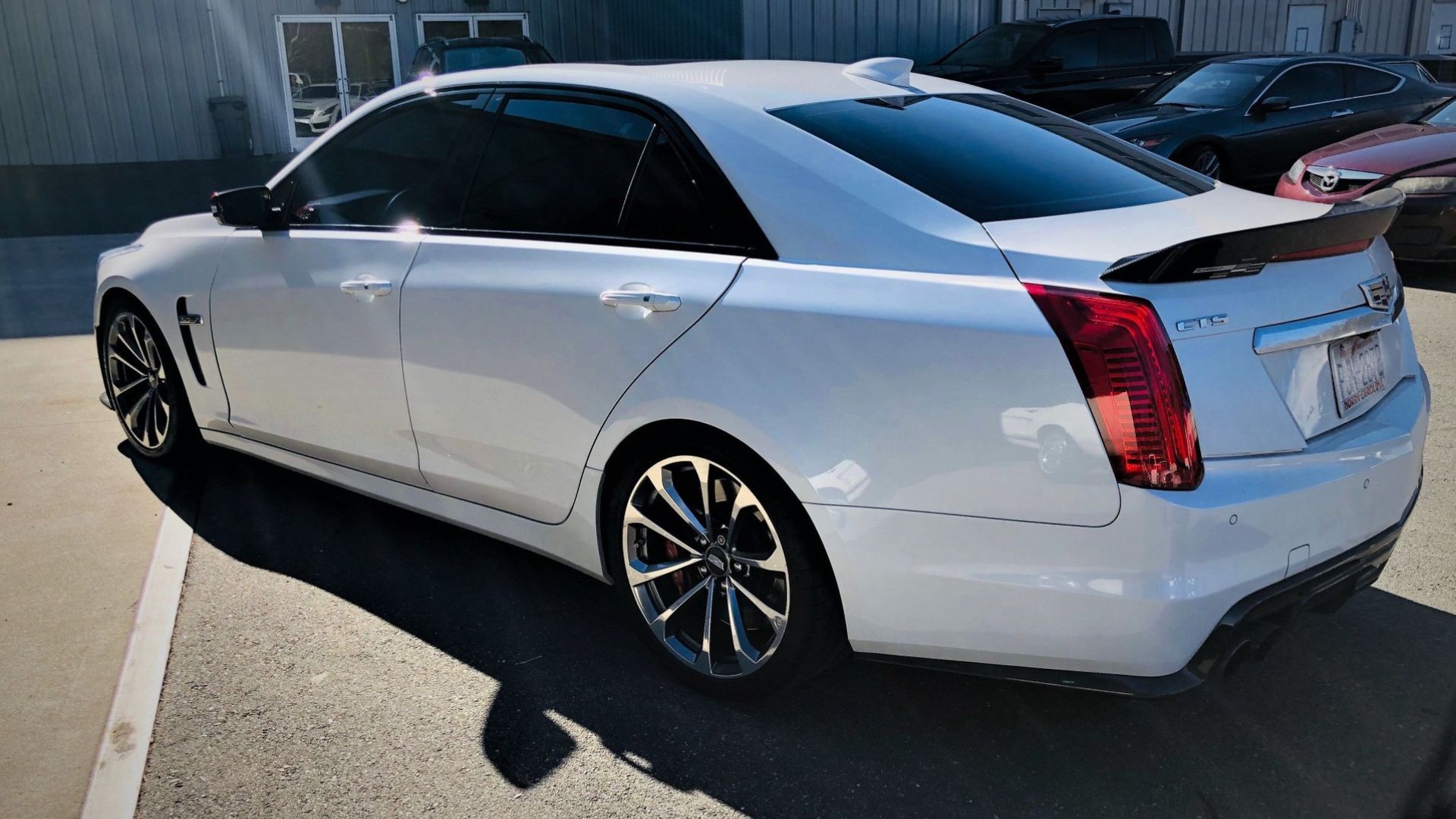 Cadillac released the CTS-V Championship Edition and the ATS-V Championship Edition to commemorate the brand winning the 2017 IMSA Driver, Team, and Endurance Championships. Just 200 of both cars were produced, so you're not so likely to run into another one for sale anytime soon. A certificate of authenticity from Cadillac is included with this car, proving you're getting the real deal.
As if that's not enough to pique anyone's interest, this 2018 Cadillac CTS-V Championship Edition has a mere 13,000 miles on it. If you think this is the car for you, it's being sold through Premier Auction Group.
More Cool American Cars