Load up with trophies in this custom-made, two-door Chevelle station wagon.
---
Chevrolet only built a two-door version of the Chevelle station wagon in 1964 and 1965, but you wouldn't have guessed that after looking at this custom 1967 Chevrolet Chevelle. This custom creation is up for sale through Midwest Car Exchange, and its unique, factory-clean design practically guarantees this wagon is going to command attention wherever it goes.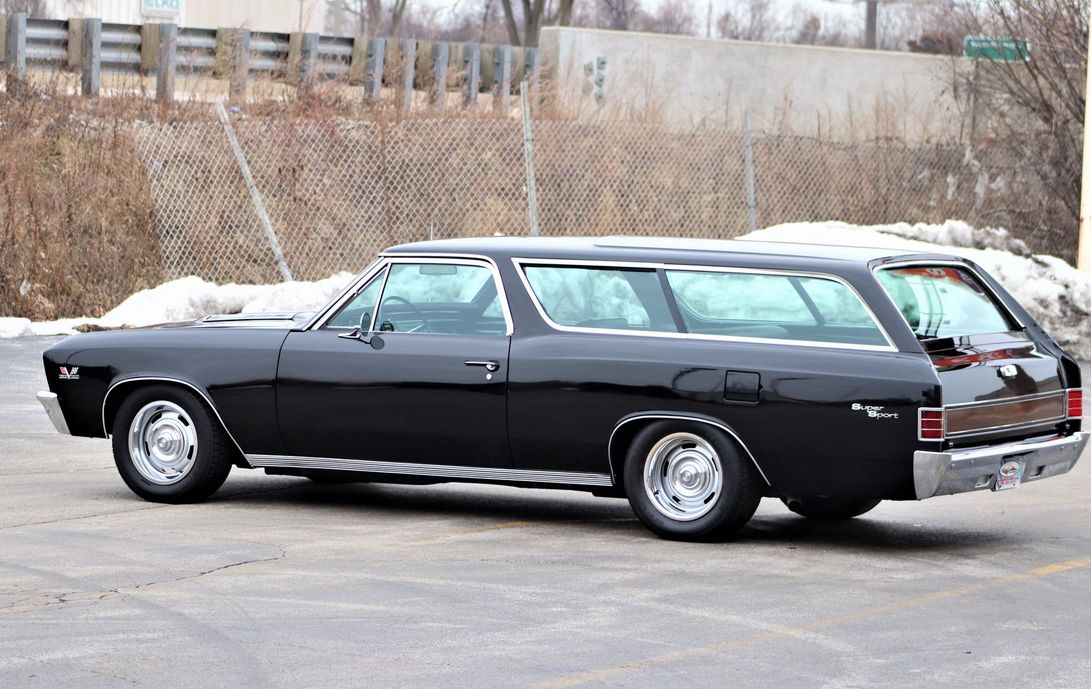 This Chevelle started life as a six-cylinder, four-door station wagon, and the obvious customizations include the removal of the rear doors and Chevy Nomad-mimicking sliding side windows. The actual modifications appear to be far more than just filling in the rear doors, though, as it looks like the custom build combined the '67 Chevelle wagon's factory roof and D-pillar with the front doors from an El Camino, the side windows of the 1964-65 Chevelle two-door wagon and a custom B-pillar. To maintain a factory look, this car even retains its rallye wheels and a period correct interior.
The only thing cooler about this Chevelle than the custom body is the 396 cubic-inch V8 under the hood in place of this car's original inline-six. Borrowed from a Chevelle SS 396, this engine is rated at 325 horsepower, and it mates to a floor-shifted three-speed automatic transmission with power sent to the rear wheels through a 12-bolt positraction rear end.
If you're in the market for a classic car that is unlike anything else like it, then contact Midwest Car Exchange for more info on this custom two-door Chevrolet Chevelle wagon that is sure to wow crowds and win awards. The custom wagon is listed for $49,900, and MCE can also help arrange financing, transportation and even insurance.