Check out these super snakes!
---
When Mopar unleashed the Viper on the public, it was unlike anything available on the market, and this remains true today. The curvaceous American sports car was built with performance as the top priority. During the production of the Dodge Viper, it changed the automotive arena, and the way we look at cars. Even though the Viper is no longer being produced, it's a model that no one can forget. To celebrate the impact of the sports car, here's our picks of some formidable Vipers.
2005 Dodge Viper SRT-10 Commemorative Edition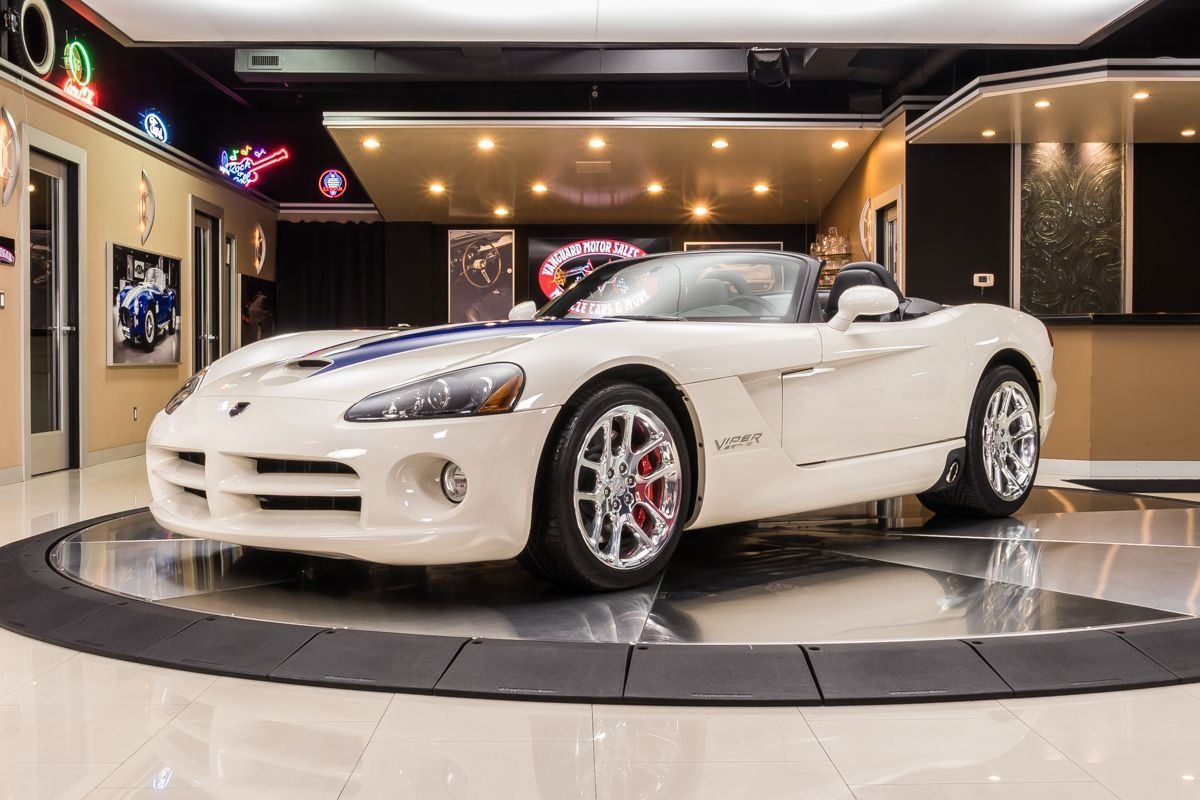 This is a one owner Viper with only 1,370 Original Miles. It is a Commemorative Edition, and is #17 out of only 100 made. Under the hood sits its original Dodge 8.3L V10 producing 505-horsepower, partnered with its 6-speed manual transmission. It comes documented with all its original paperwork including original booklet with owners manuals, original financing application, and original Build Sheet.
2003 Dodge Viper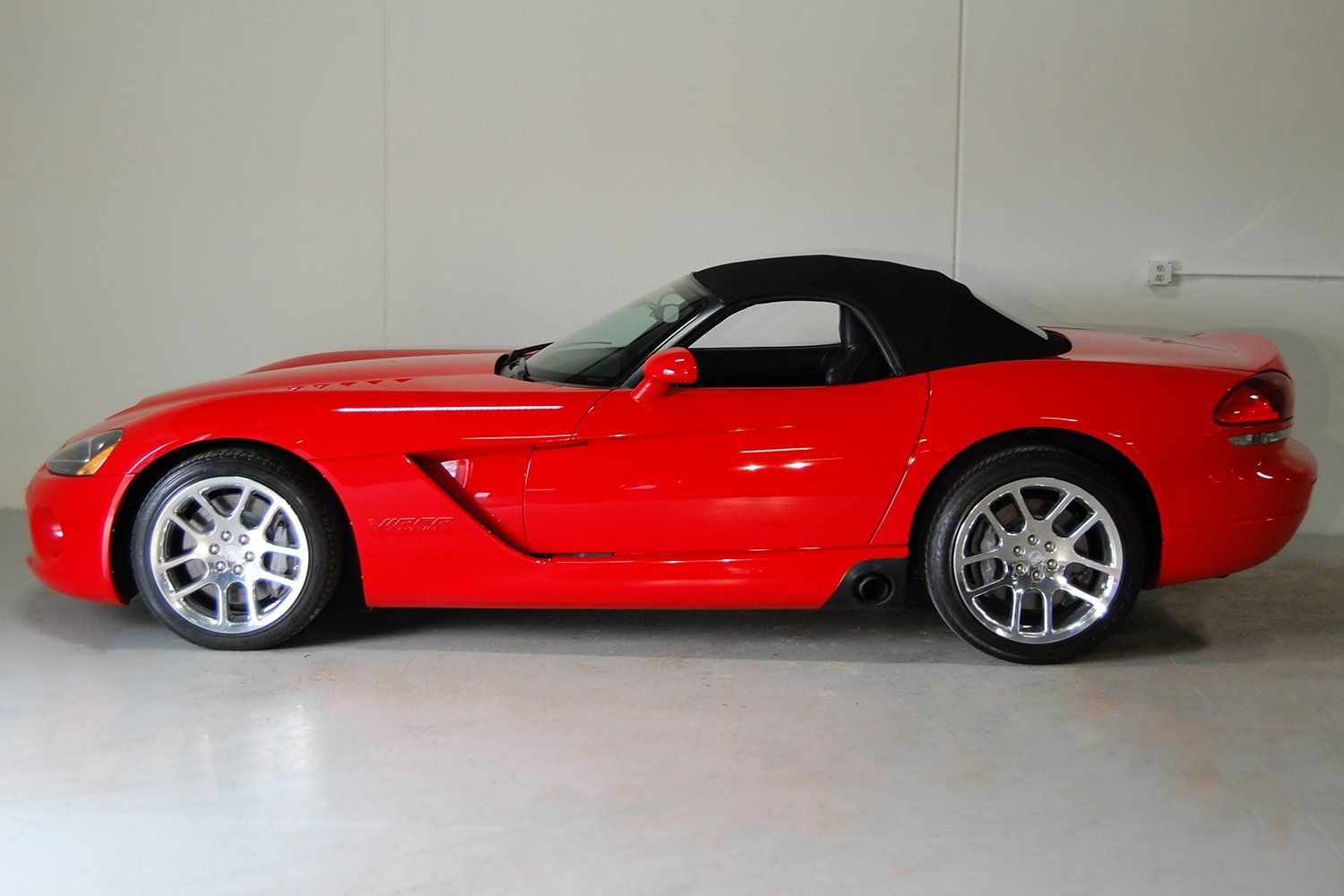 If you're searching for thrills, this modern day sports car has the power to make your heart race with the convenience and drivability of all of today's high end vehicles. The unmistakable profile and side exit exhaust note are enough to turn heads in any crowd with this Mopar. With incredible acceleration and handling to match, this snake is a one way ticket to excitement. Anyone can show up in a red convertible, be the one who shows up in a Viper.
2010 Dodge Viper ACR 1:33 Edition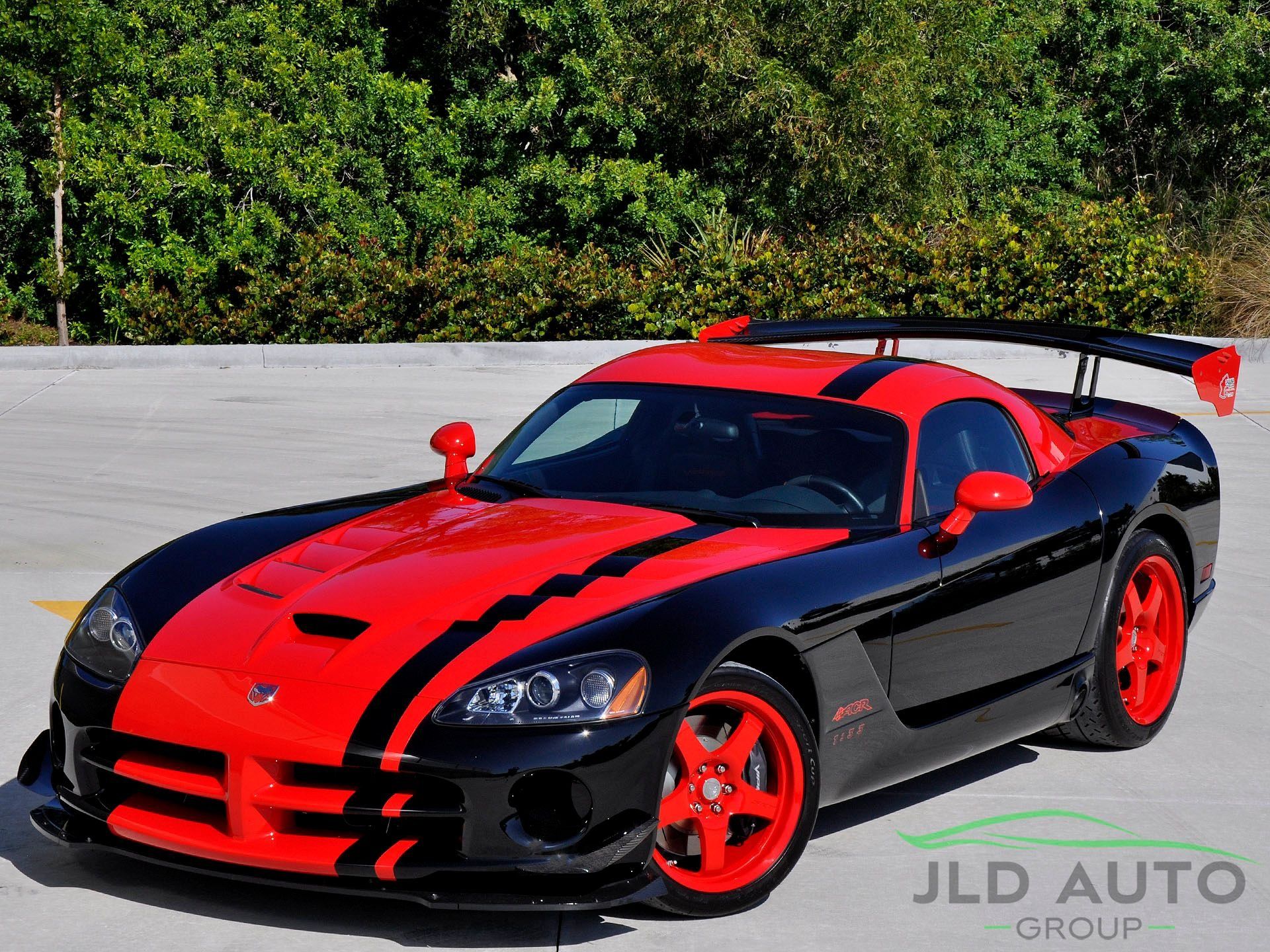 This 2010 Dodge Viper ACR 1:33 Edition commemorates when a Viper set a Production Car Lap Record at Laguna Seca Raceway, making the entire automotive world take notice. A true track car, Dodge only made 33 of these and this is number 2. You can pretty much rest assured the collectability of this Dodge will only increase with time.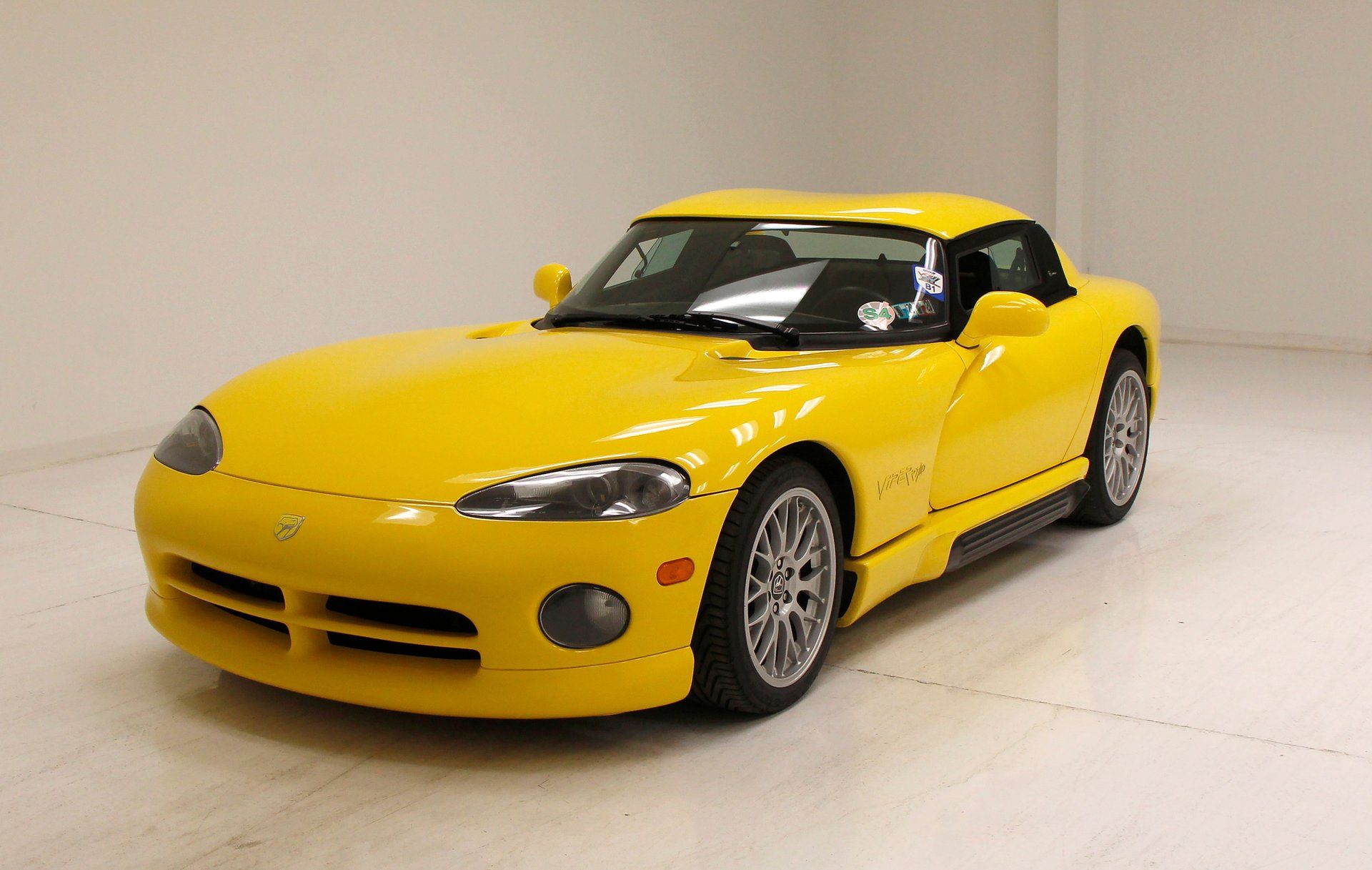 Check out a Viper that has been driven to shows all over the country, and used as a pleasure vehicle which has never been tracked. It's a true original 10-cylinder monster. The exterior With its low slung curvaceous body panels made of a composite material with fiber reinforced skin, integrated bumpers, front quarter panel door cove, black side pipes long sports car hood, dual bumped roofline, and rear taillights that look much like a stinging bee, this car is an awesome design - all bathed in Dandelion Yellow.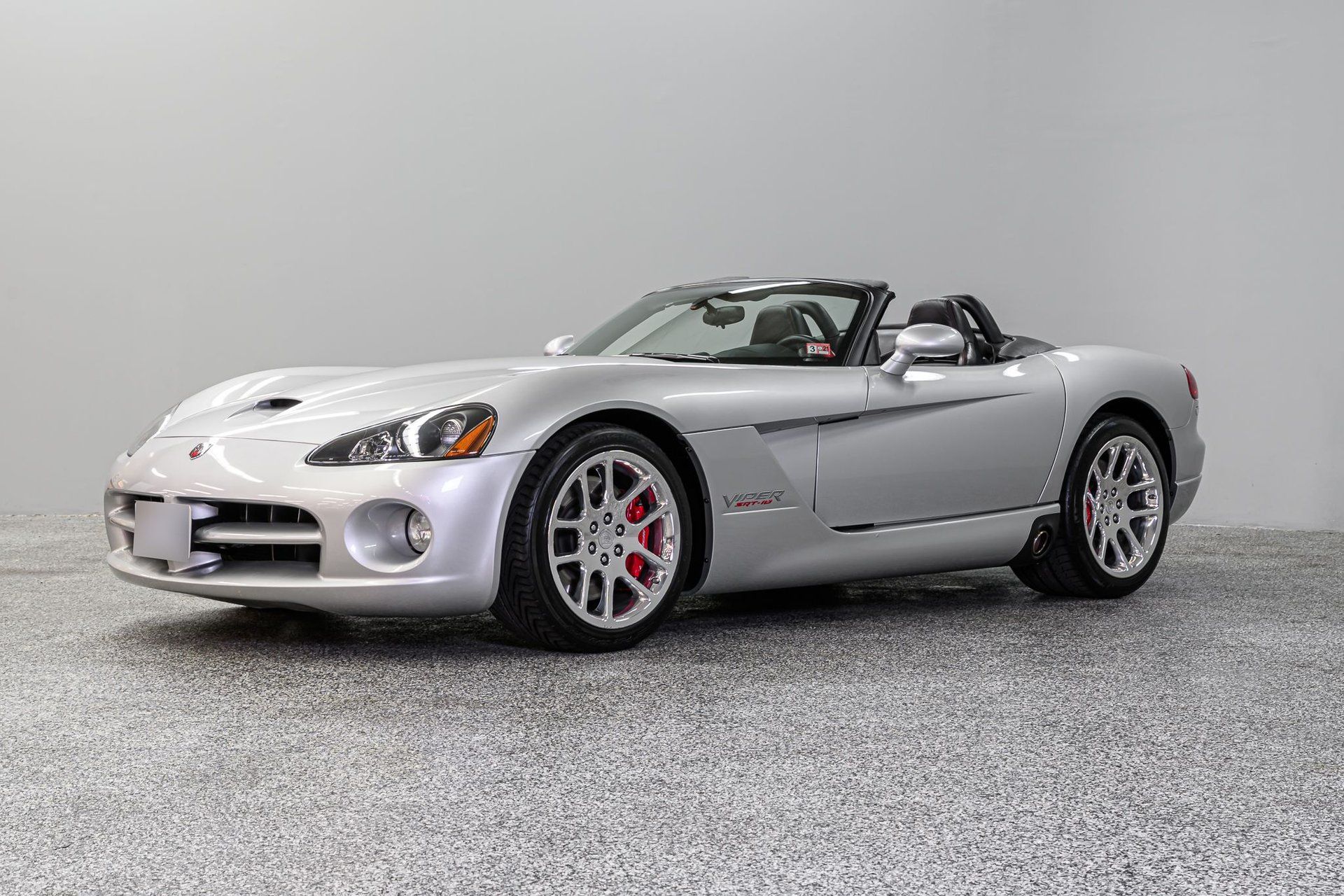 This 2005 Dodge Viper SRT-10 Coupe for sale has a 500-horsepower 8.3L V10, 6-speed manual transmission, and 13,617 original miles. Additionally, this in one of only 200 Mamba edition vipers ever built!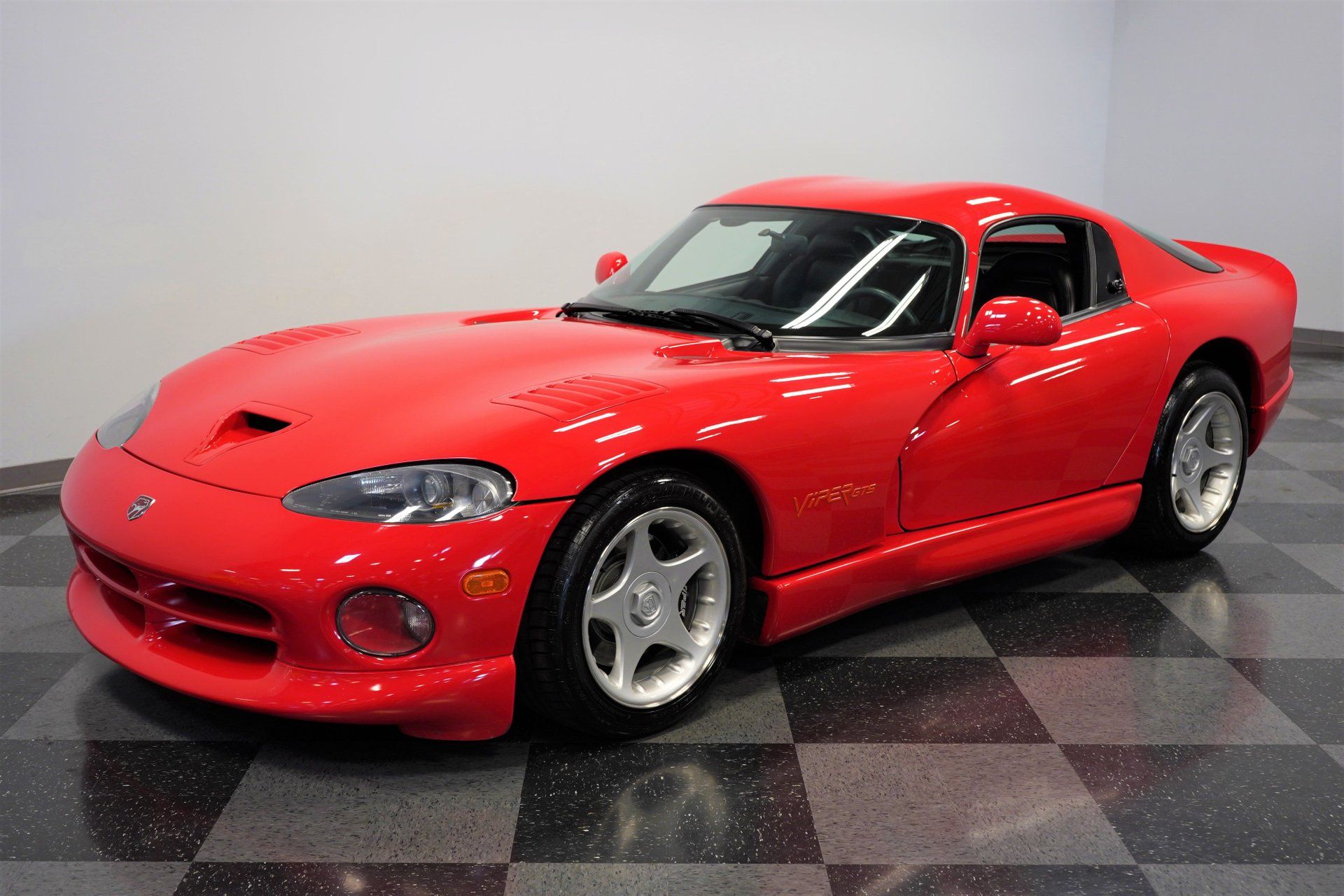 Brutally powerful - but with all the right creature comforts - makes a car like this 1997 Dodge Viper GTS instantly attractive. And when you see how this low-mileage supercar has been well-respected all its life, it makes this 450-horsepower machine a truly irresistible deal. Vipers were basically born red...That's why Dodge gave their boldest hue the name Viper Red.  So it only seems fitting to get it in this color. This is 1 of 706 Red w/ Black Interior GTS's Produced in 1997.
Motorious would like to thank the TechForce Foundation for their continued support of the Automotive Technology Career path. The mission of the TechForce Foundation is to support and encourage technical education for the automotive, diesel, collision repair, motorcycle, marine, NASCAR and other transportation industries through scholarships, grants, career development, and other special programs. Click here to see the exciting programs that TechForce offers and the people they support.