One of the cars found in the 36-car Corvette barn find.
---
When it comes to the Chevrolet Corvette enthusiasts, the 1967 model year reigns as most popular. General Motors was looking forward to releasing the new C3, but it was delayed due to some aerodynamic kinks that needed to be worked out. As Zora Duntov ordered more time in the wind test tunnel to work on the issues before production, the 1967 Stingray model was introduced. As it turns out, this last second-generation model would be the fastest and most powerful out of the era. One of the most famous would be the record-setting 1967 Ko-Motion Corvette raced by Charlie Snyder, or "Astoria Chas". We have an amazing opportunity for you take home a 1967 Chevrolet Corvette Ko-Motion replica.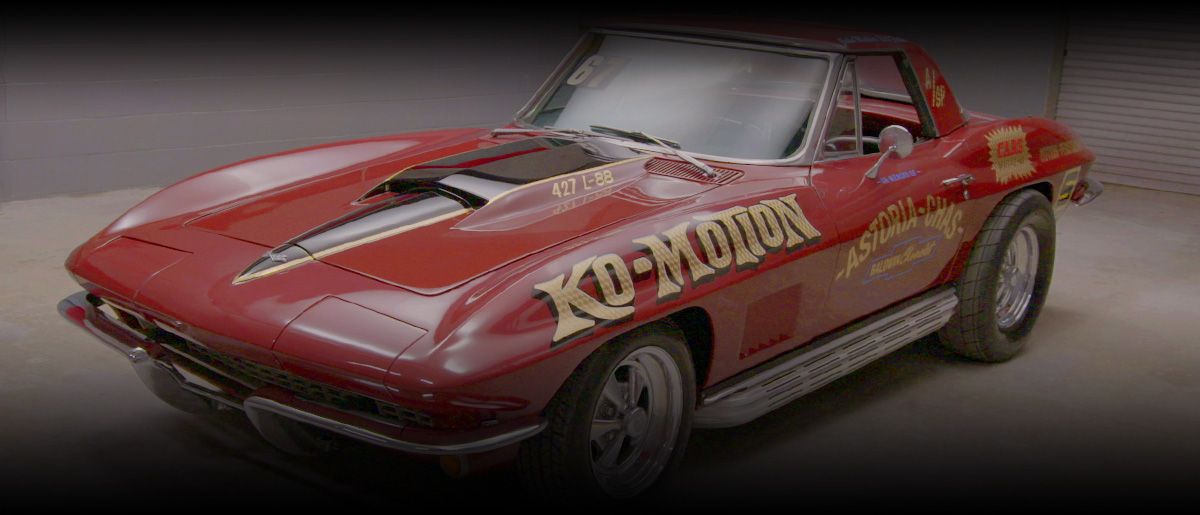 This '67 was one of the "Lost Corvettes", part of a barn find with 36 cars from each model year. For 1967, a few changes in design were made such as different front fender vents, and six-inch Rally wheels complete with chrome beauty rings, lug nuts, and chrome caps replaced the wheel covers. For the convertible, there was an optional hardtop covered by black vinyl. Also, a redesigned hood scoop was given to those with an L88 V8 engine, the beating heart of this particular Corvette. Inside the car is a black vinyl interior with a radio and heater delete, and a handbrake positioned between the seats.
As mentioned above, under the hood of this Corvette is the highly desired albeit potent L88 427-cubic-inch V8 big-block engine, the ultimate Corvette engine to have in a 1967 model. Topped with Holley 4-barrel carburetor, the car was advertised to make between 400- to 435-horsepower from the factory but actually said to make about 560-horsepower. The L88 was the closest option to a race engine offered in production form. Mechanical highlights include a hot camshaft, 12.5:1 compression, aluminum radiator, Positraction rear end, and a transistorized ignition. A heavy-duty suspension keeps handling in check and plants the tires to the ground. Power brakes bring all those horses to a halt.
Ko-Motion set the AHRA Nation Record of 11.04 at 129 miles per hour, and then went back and ran a best-ever quarter-mile time of 10.47 seconds. Back then, the '67 Corvette with an L88 was a solid 13-second car, so to break into the 10-second range was an incredible feat. This '67 Corvette is a replica of that mind-blowing drag racing car.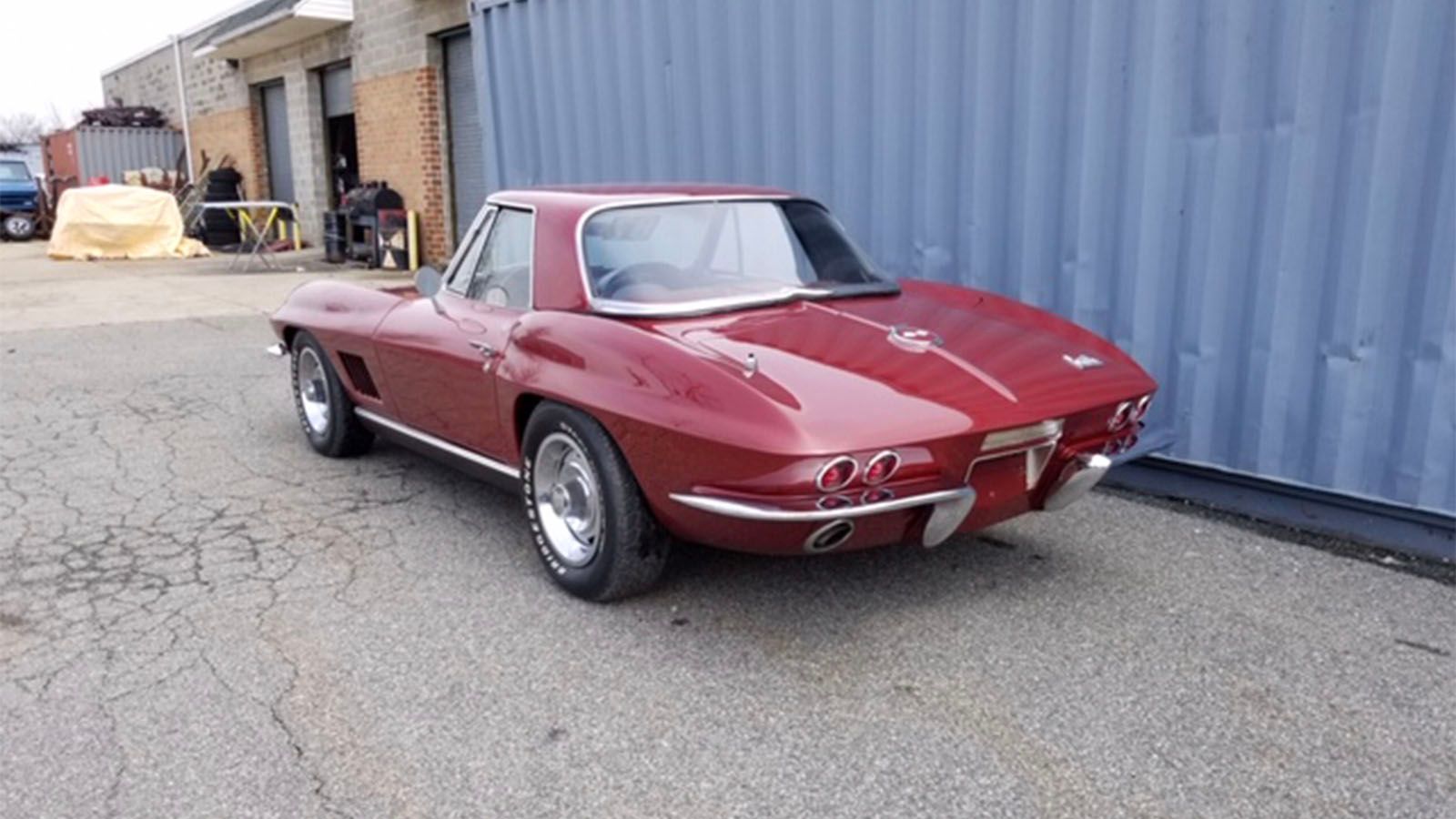 Only 20 people purchased the L88 engine for their '67 Vette, a car that is worth six figures today. Here's your chance to get park your own 1967 Chevrolet Corvette L88 Ko-Motion replica in the garage.
Corvette Heroes has the "Greatest Corvette Barn Find In History" sweepstakes, and they are giving away the historic 36-car barn find collection. One from each model year from 1953 to 1989 will go home to a different winner. This is your chance to enter to take home this special '67 Corvette. All proceeds from the sweepstakes go to the National Guard Educational Foundation.
Read More Car News Here...