2020 has been one of the worst years when it comes to car thefts, police chases, and vandalism, and collectible cars were right in the middle of it all!
---
What a year 2020 has been for all of us, but it's been a year of brushes with criminals for car people. To give you an idea of how bad criminal activity has been in the car scene, we have had to establish a standard of reporting on stolen cars and police chases, even ones that very specifically fit the Motorious niche, to keep from overwhelming our resources. Of the ones that made it on the site, narrowing down the article for a 'top of' list was also challenging, but here are the ones that made us the most disappointed.
Street Takeovers Are Not For 'Real' Car Enthusiasts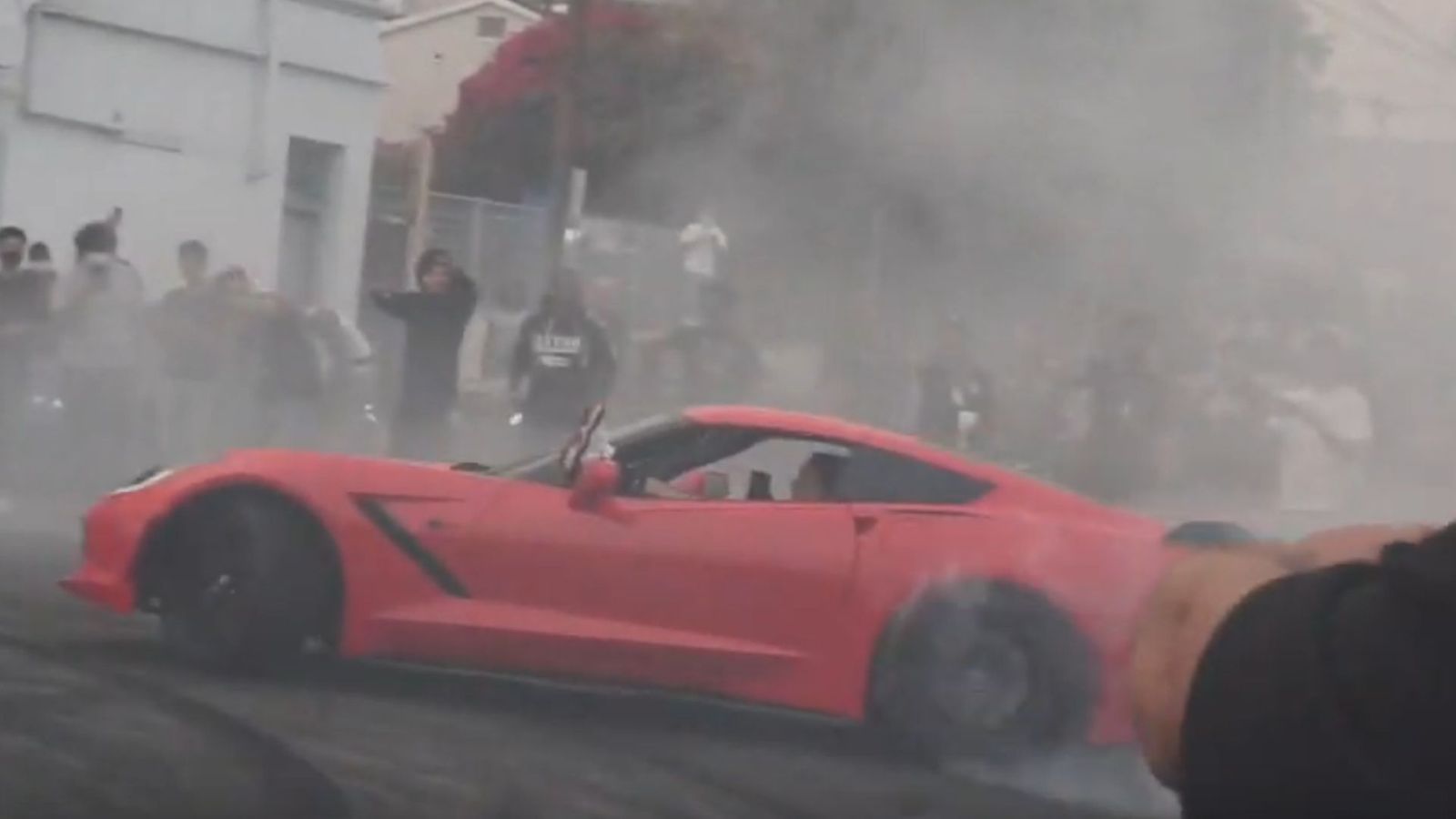 Since this story, it seems as though things have gotten much worse. As a metro Atlanta resident, this issue hits close to home, as Atlanta is a hot spot. Last week, a group associated with the street takeover crowded caused a massive wreck on the interstate, with reported fatalities. After a summer of them shutting down interstates and surface roads, it's not at all surprising that people are being injured and killed.
Real enthusiasts don't participate in street takeovers and we're tired of the way media outlets, politicians, and others portray it as a problem attached to the hobby. True car enthusiasts have a healthy understanding and respect for the potentially destructive nature of their vehicle. We take precautions, which is why every track will inspect a vehicle for proper safety equipment before giving the OK to race.
See the full article here.
2021 Dodge Durango Hellcat Stolen Before You Could Buy It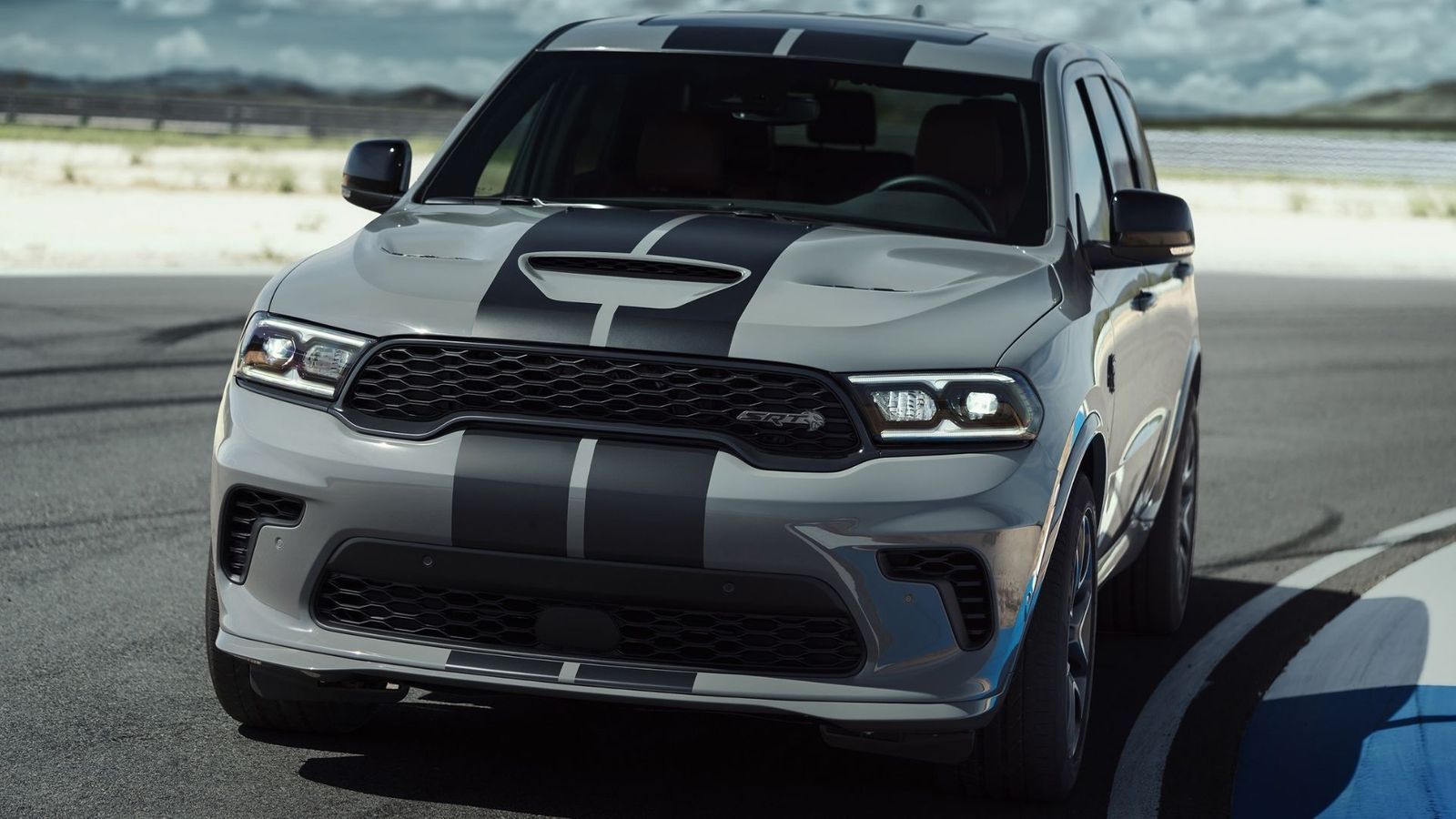 Even considering the extreme chaos of 2020, we would, hands down, dub 2020 to be the year of the stolen cars - and this story shows that nothing is sacred.
We've said before that Dodge muscle cars are like catnip for criminals, yet some people laughed. Obviously, we weren't joking and the evidence to prove us right just keeps piling up. While car theft in 2020 has been skyrocketing, thanks in large part to the COVID-19 government shutdowns, we've seen Dodge muscle cars targeted especially hard. But now we have the first piece of evidence that the new Mopar super family hauler, the 2021 Dodge Durango SRT Hellcat, is also a theft magnet.
See the full article here.
Vehicle Rebirthing Is A Growing Problem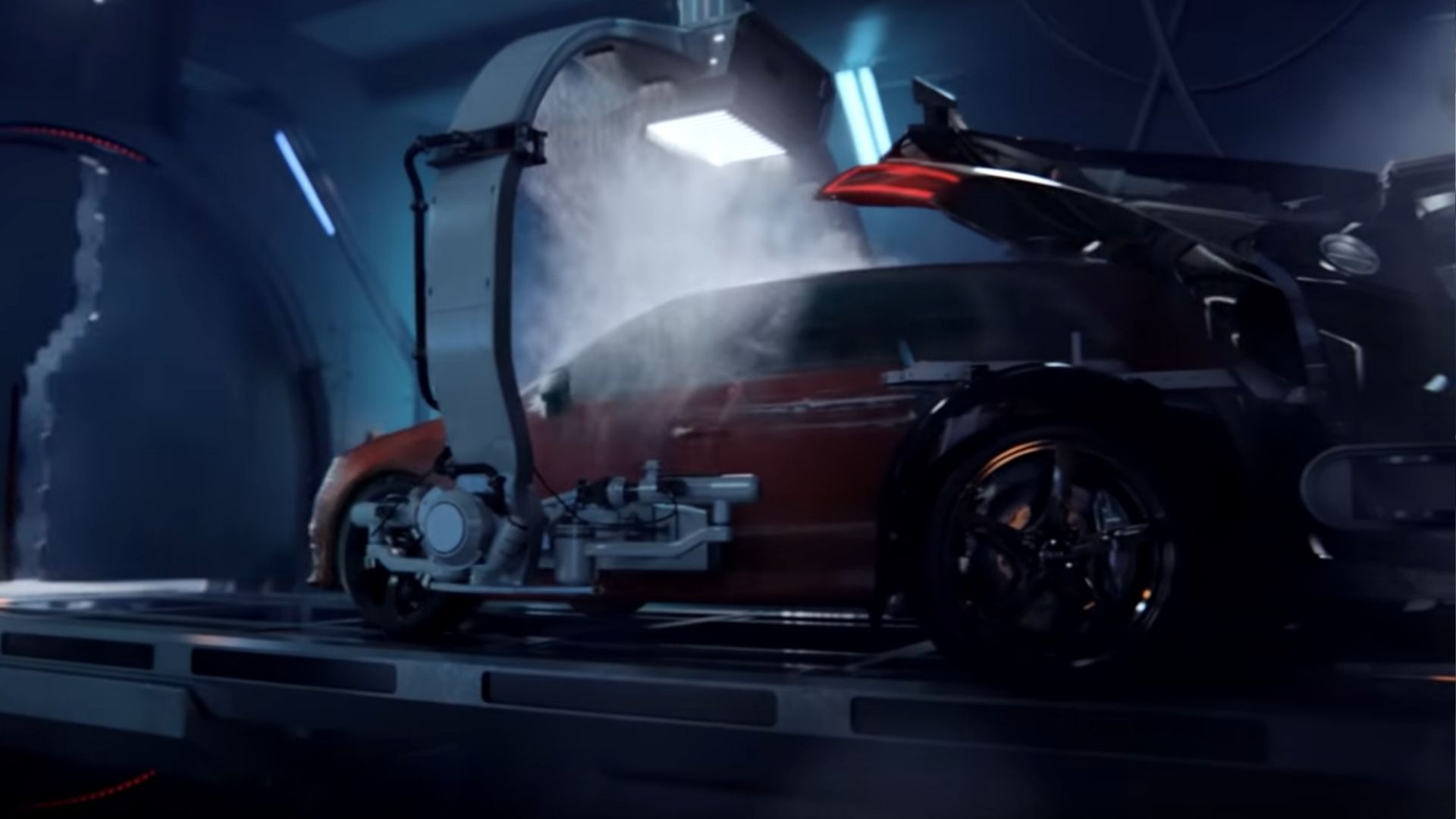 Not all theft and criminal activity related to cars happens on the streets. A recent string vehicle rebirthing busts in the suburbs of Melbourne, Australia should serve as a warning to car shoppers around the globe. A special Vehicle Crime Squad arrested 18 people who they claim are tied to an organized crime syndicate in the area. Authorities also seized over 70 cars. Dozens of charges have been filed against those arrested, including vehicle theft and handling of stolen goods. And while this all happened on the other side of the world, these kinds of schemes don't stay in just one location. In fact, there have been incidents of rebirthing in North America and we expect it will become more common.
If you're like most, the term "vehicle rebirthing" sounds completely foreign and hilarious. You need to know what it is and how it works so you can hopefully not fall victim to it.
When criminals rebirth a vehicle, they take identifying parts from one car and put them on a stolen one which is the same make and model. Usually the donor vehicle has been wrecked so there's less risk of anyone figuring out what's been done.
Read the full article here.
59 Looted Hellcats Recovered, Story Takes A Tragic And Bizarre Turn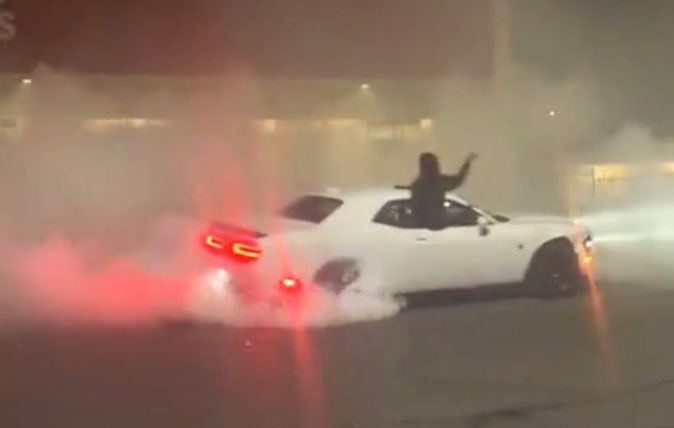 This one played out like a movie, but really sucks when it takes place in reality. During the summer of civil unrest, the wildest got wilder, and we saw it all play out on live feeds, and even some in person.
At a California dealership, 74 high-performance vehicles were stolen and driven right off the lot, mainly expensive and powerful SRT Challenger Hellcats. Many of these cars were caught on video roasting rubber and recklessly driving around before leaving the scene. In fact, a grand total of 74 new vehicles were stolen on June 1st, and 59 of those cars have since been recovered. Out of all of those stolen and damaged vehicles, five arrests were made. The monetary value of the cars stolen equaled out to $2.7 million.
In a bizarre turn of events, the California Highway Patrol made an attempt to perform a traffic stop on one of the stolen Hellcat Challengers after it was found to be driving recklessly with a license plate that did not match the car. The driver of the stolen Hellcat, Erik Salgado, then attempted to ram the CHP cop cars with the high-performance muscle car. Unfortunately, the situation did not end well for Erik and his pregnant girlfriend, Brianna, who was riding passenger. Sadly, Erik and the unborn child did not make it out of the situation. Brianna was listed as stable.
Our hearts are saddened by the situation all around. To protest is one thing, but to turn said protest into senseless violent rage along with looting and the destruction of property by hard-working businesses, etc., is another thing. There have been deaths that occurred during the rioting that didn't have to happen, some being innocent bystanders.
See the full article here.
Rare Alpina Z8 Crashed By Looters In Santa Monica Will Be Repaired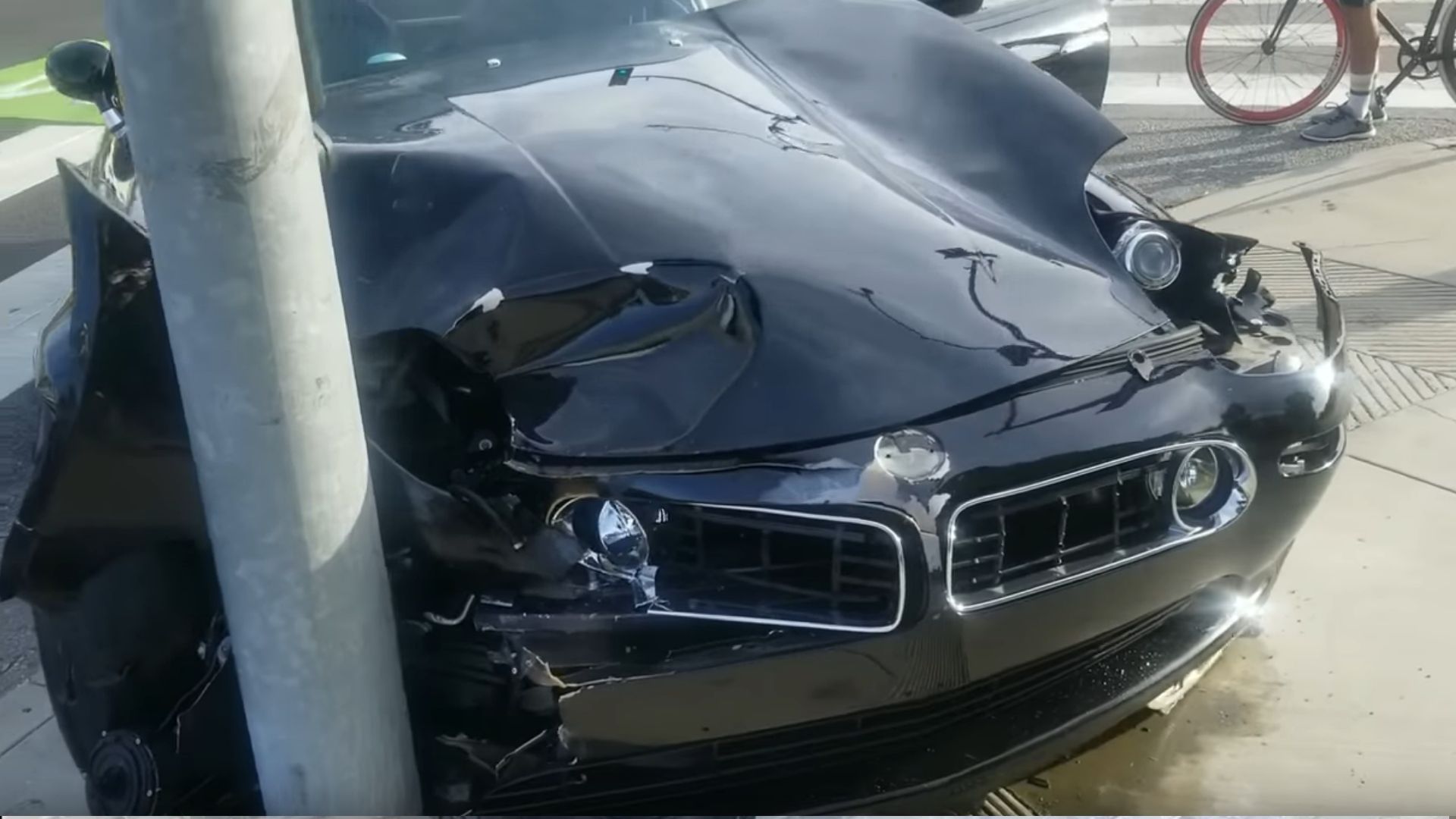 As if we don't already have enough to be upset about the wanton violence exploding in different parts of the United States, including looters stealing muscle cars from a Chrysler dealership and other dealerships being seriously vandalized, now we see an Alpina Z8 that's been wrecked and left for the crusher. It's a sad, maddening end to an extremely rare and beautiful luxury car.
The video shows some guys who come across an Alpina Z8 which has been crashed nose-first into a pole. Whoever is narrating keenly observes the wreckage is a car crash and is amazed whoever was driving just left it there. Sadly, the guy seems to not figure out it was stolen. Santa Monica BMW plates were still on the car.
As an update to the original story: Since writing about this Alpina Z8 stolen and crashed during rioting in Santa Monica, many have expressed concern about what will happen to the car. We're happy to report that a body shop in the area is beginning the process of repairing all the damage. That's fantastic news since many believed the car would be a total loss.
See the full article here.
Here's to hoping 2021 will be a better year for everyone, including car people. With police departments having budgets slashed, and morale being at an all time low in areas, like Atlanta where a lot of criminal activity is spiking, it's not looking great. Every car owner needs to stay vigilant, but if you have a vehicle that everyone wants, just know that there's people out there who would steal it, if given the chance. And for anyone planning to commit crimes using a car, you're not a real car person, you're just a jerk behind a steering wheel.