Thankfully none of the cars have been reported stolen.
---
Adams Motor Company in Lynchburg, Virginia fell victim to rioting on Sunday night. Both the exterior of the building as well as several classic cars were damaged. After an initial assessment of the damage, the owner, Ralph Beck, says he estimates it will cost at least $100,000 to repair both the building and cars.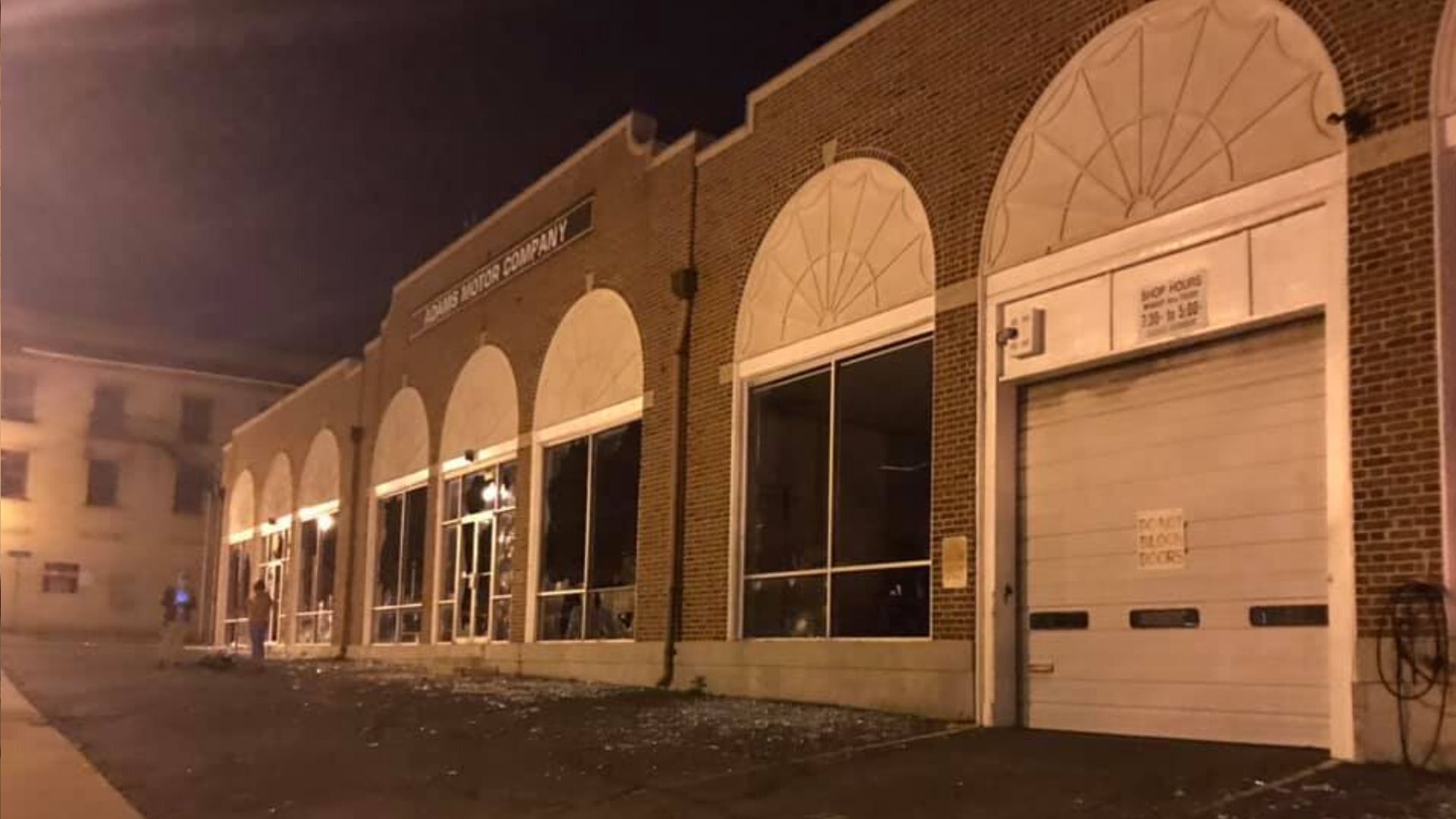 According to a local news report, the riot originally targeted Fifth and Federal Station, a restaurant next door. The restaurant's Twitter account made a controversial post, which resulted in a protest in front of it Sunday night. Then things turned ugly and a riot erupted. While several police officers were injured, despite someone shooting into police vehicles, thankfully nobody was killed.
Dating back into at least the 1930s, Adams Motor Company has been a part of the Lynchburg community for some time. Since the beginning it's been a Chrysler dealership, but it has since changed locations. Pictures posted to Facebook and Twitter show windows smashed with rocks, which also struck the classic cars on display.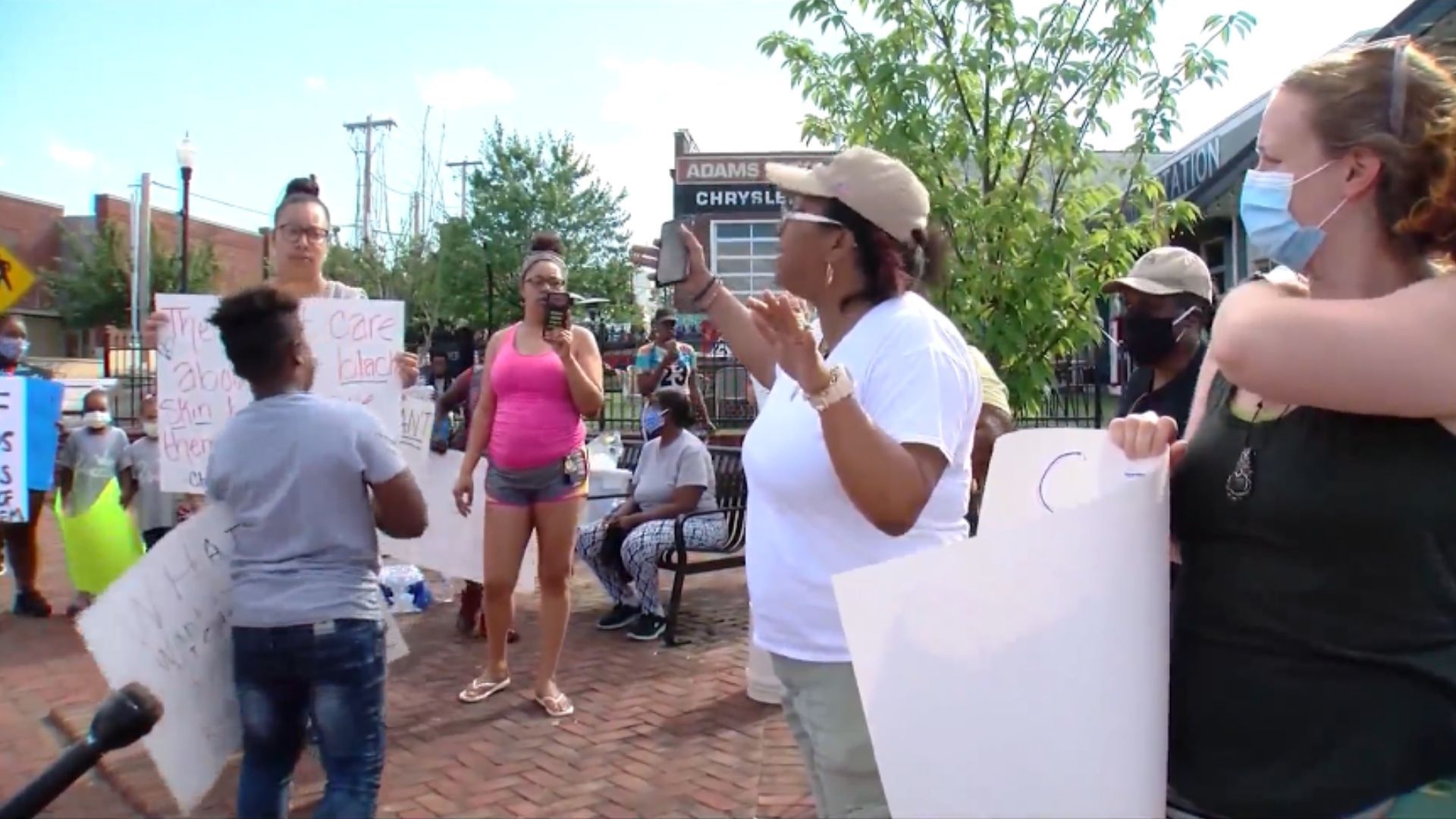 Now the city of Lynchburg officials have instated a curfew from 8 pm to 6 am to hopefully prevent more property damage or worse. This isn't the first automotive business to be hit by rioters in the United States, but we can hope it is the last.
Beck is a business partner for Fifth and Federal Station, he doesn't participate in managing the restaurant. In other words, he had nothing to do with the Twitter post. That fact didn't spare his building and cars from getting caught in the crossfire.
While Beck no doubt is eager to put things back in order, for now he's hunkering down. After all, there's still the risk Adams Motor Company could be targeted by rioters or looters, so Beck told the local news he's waiting until everything calms down before he starts making repairs. With police blocking off the street in addition to the damage, it might be a while before Adams Motor Company opens again.
Source: WFXR Fox
Pictures credit: Facebook, Twitter, WFXR Fox