Finally, some good news about this car.
---
Update - Since writing about this Alpina Z8 stolen and crashed during rioting in Santa Monica, many have expressed concern about what will happen to the car. We're happy to report that a body shop in the area is beginning the process of repairing all the damage. That's fantastic news since many believed the car would be a total loss.
The original story is below. We will be bringing more updates about this car as information becoms available.
As if we don't already have enough to be upset about the wanton violence exploding in different parts of the United States, including looters stealing muscle cars from a Chrysler dealership and other dealerships being seriously vandalized, now we see an Alpina Z8 that's been wrecked and left for the crusher. It's a sad, maddening end to an extremely rare and beautiful luxury car.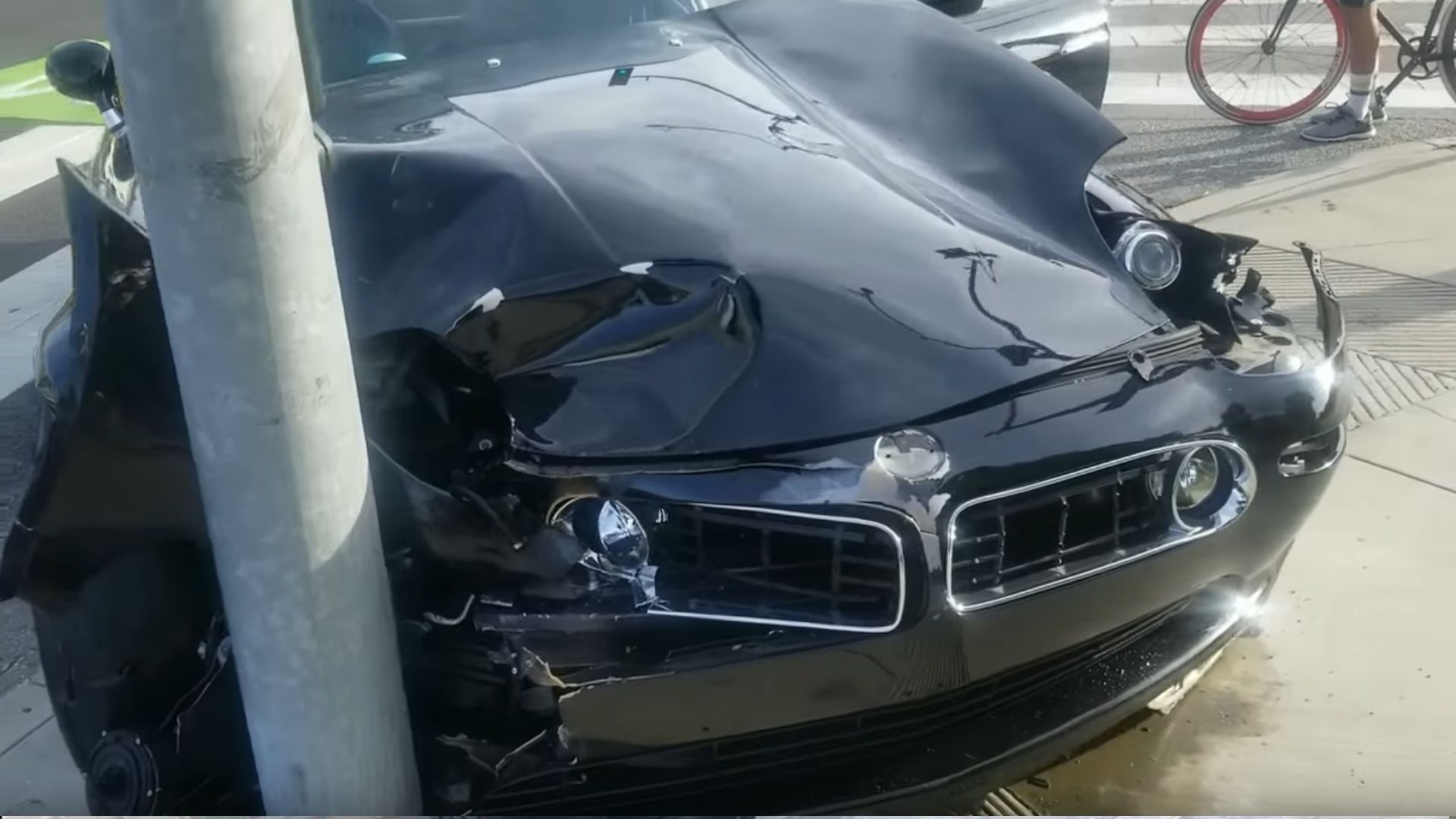 The video shows some guys who come across an Alpina Z8 which has been crashed nose-first into a pole. Whoever is narrating keenly observes the wreckage is a car crash and is amazed whoever was driving just left it there. Sadly, the guy seems to not figure out it was stolen. Santa Monica BMW plates were still on the car.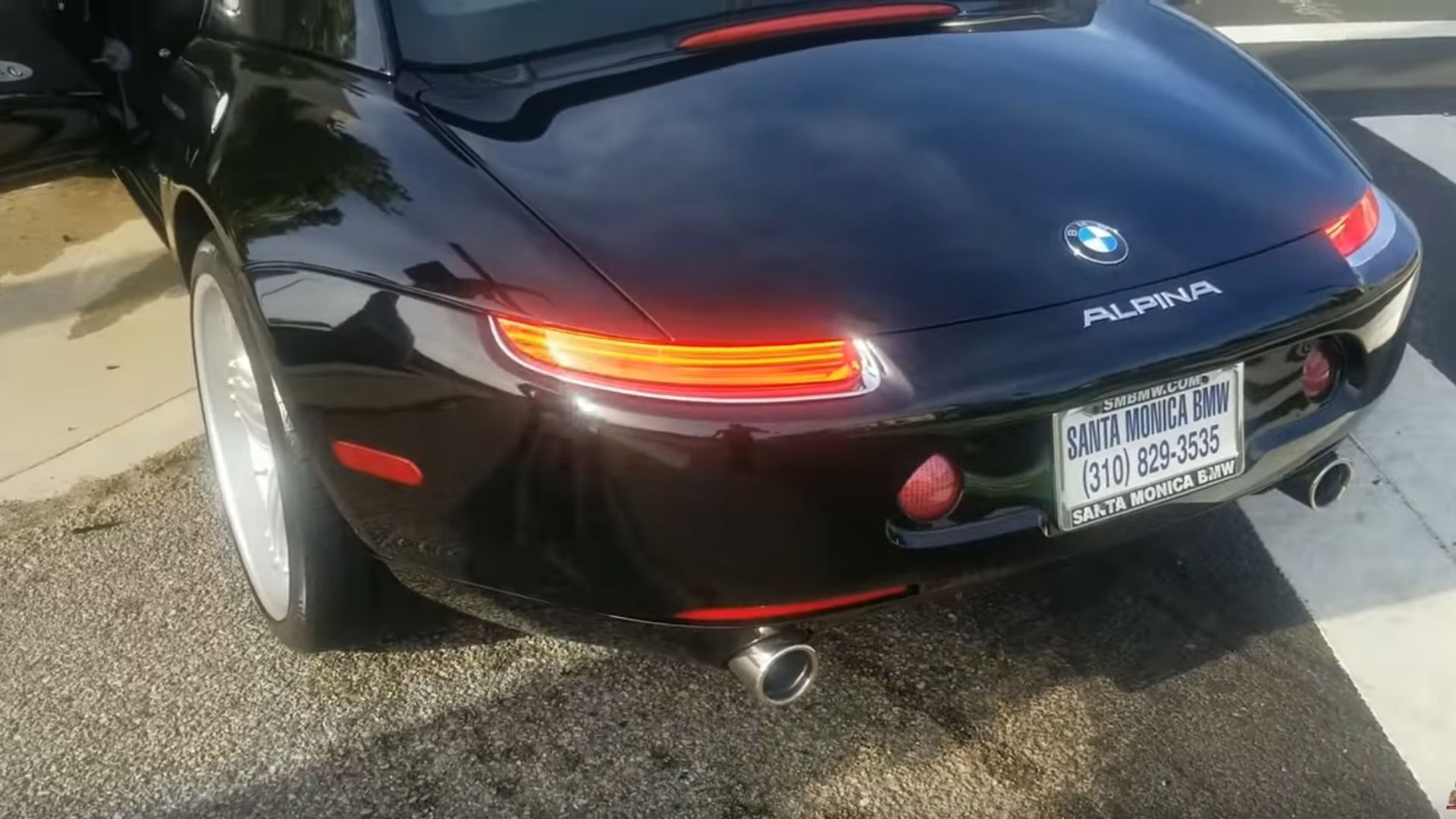 Both front airbags deployed, but the rest of the interior looks to be in good condition, although the front-end sure doesn't. A laminated piece of paper on the passenger seat shows the asking price of $499,000. Now the Alpina Z8 is worth a fraction of that.
If you've seen the BMW Z8 in person, you know photos don't do this drop-dead gorgeous car justice. It's one of the most beautiful cars ever made, especially in this century, drawing heavily on design themes from the 1950s and 1960s. No surprise, Henrik Fisker was the man who penned the design back in middle of the 1990s, although the Z8 didn't release until 2001.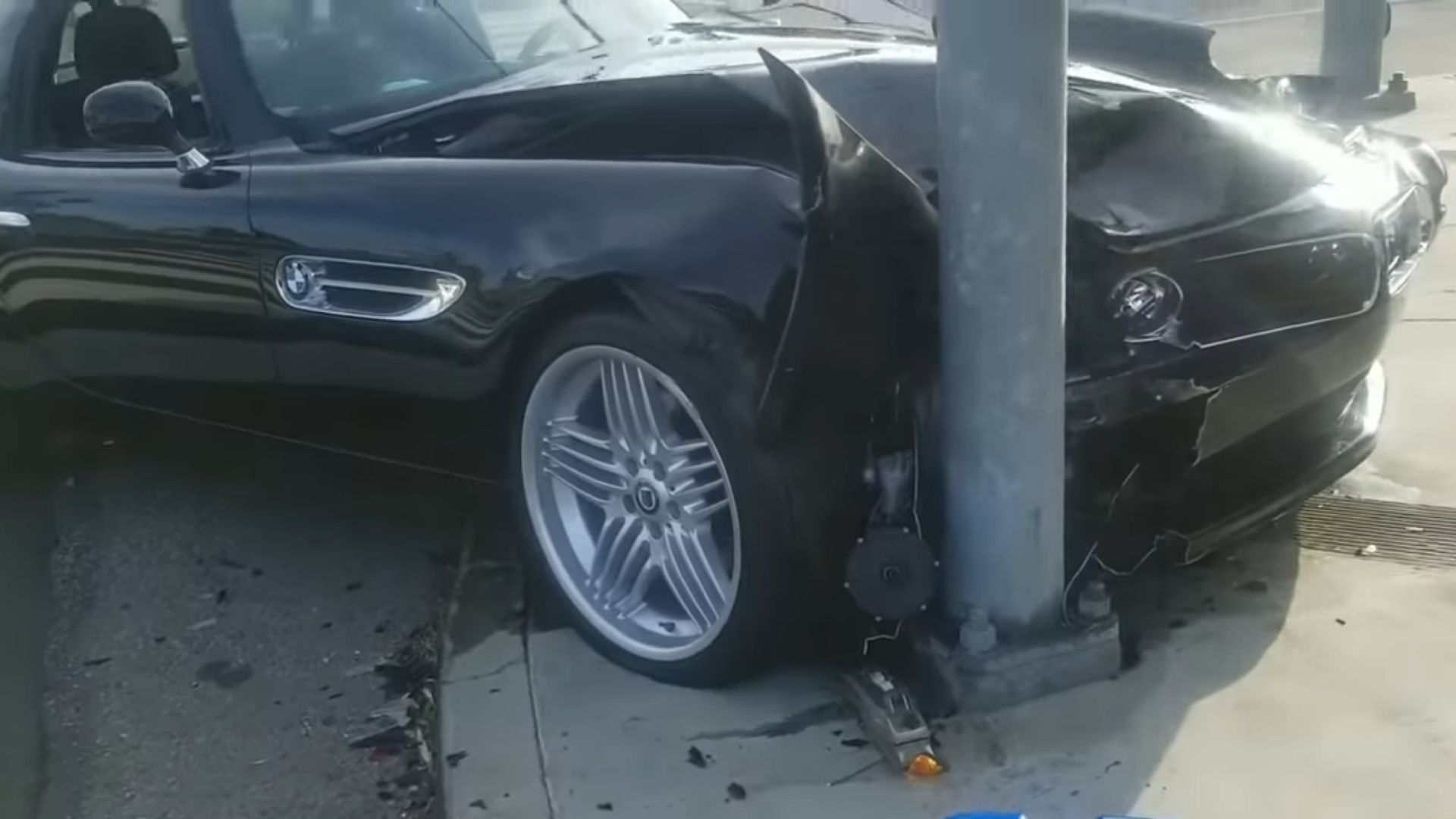 Under that aluminum body was the same 4.9-liter S62 V8 used in the E39 M5. While that was pretty hot, when Alpina got its hands on the Z8 it swapped in a 4.8-liter M62 V8, dropping horsepower slightly and increasing torque.
BMW Z8 production was capped at 5,703, while the Alpina Z8s were limited to just 555 units. In other words, someone took an incredibly rare collector's car for a joy ride, then either because they can't drive worth squat or are a vengeful jerk, they crashed it into a pole.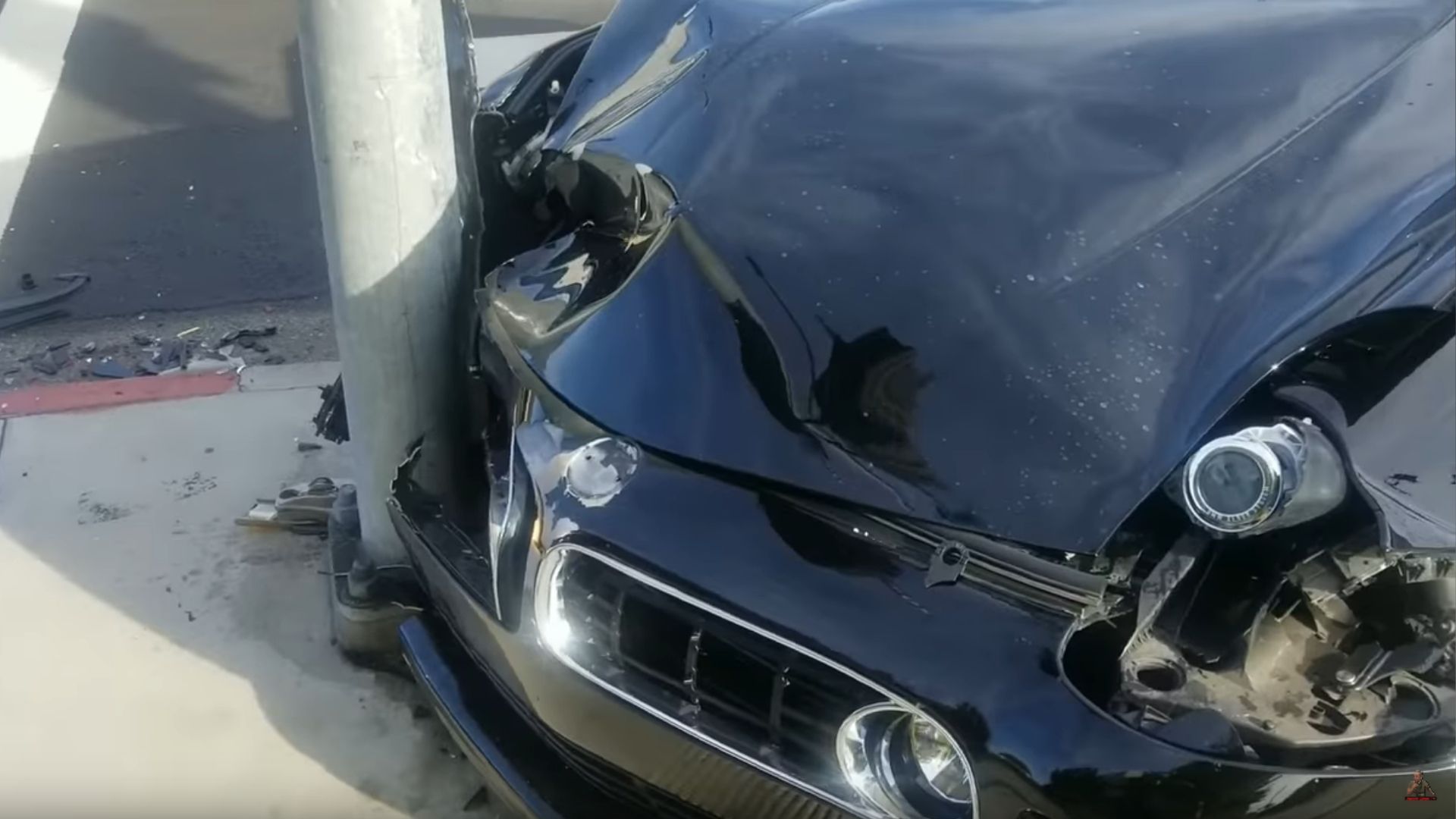 Some people will say it's just a vehicle and its destruction isn't that big of a deal. Honestly, compared to the life and livelihoods lost during the riots that's true. But we still are upset that such a beautiful, amazing car was wrecked by someone who probably thought it was funny or "justice."