This looks like a case of too much horsepower and not enough sense.
---
A couple from Dallas, Texas are facing all kinds of trouble after fleeing from police in a Dodge Challenger Hellcat. According to police in Kilgore, which is located in the eastern part of the state, the man and woman were trying to fraudulently obtain prescription drugs from a drug store in town when someone called the cops. Officers arrived on the scene and that's when the couple jumped into the high-powered muscle car, ultimately crashing it and getting arrested.
Before you cry over how someone could treat their Hellcat so recklessly, know that police are saying the car was stolen. In other words, this fine upstanding couple took and crashed someone else's beloved Hellcat, a practice which seems to be all too common these days. This might be when you start looking into better security if you have a Hellcat in your garage.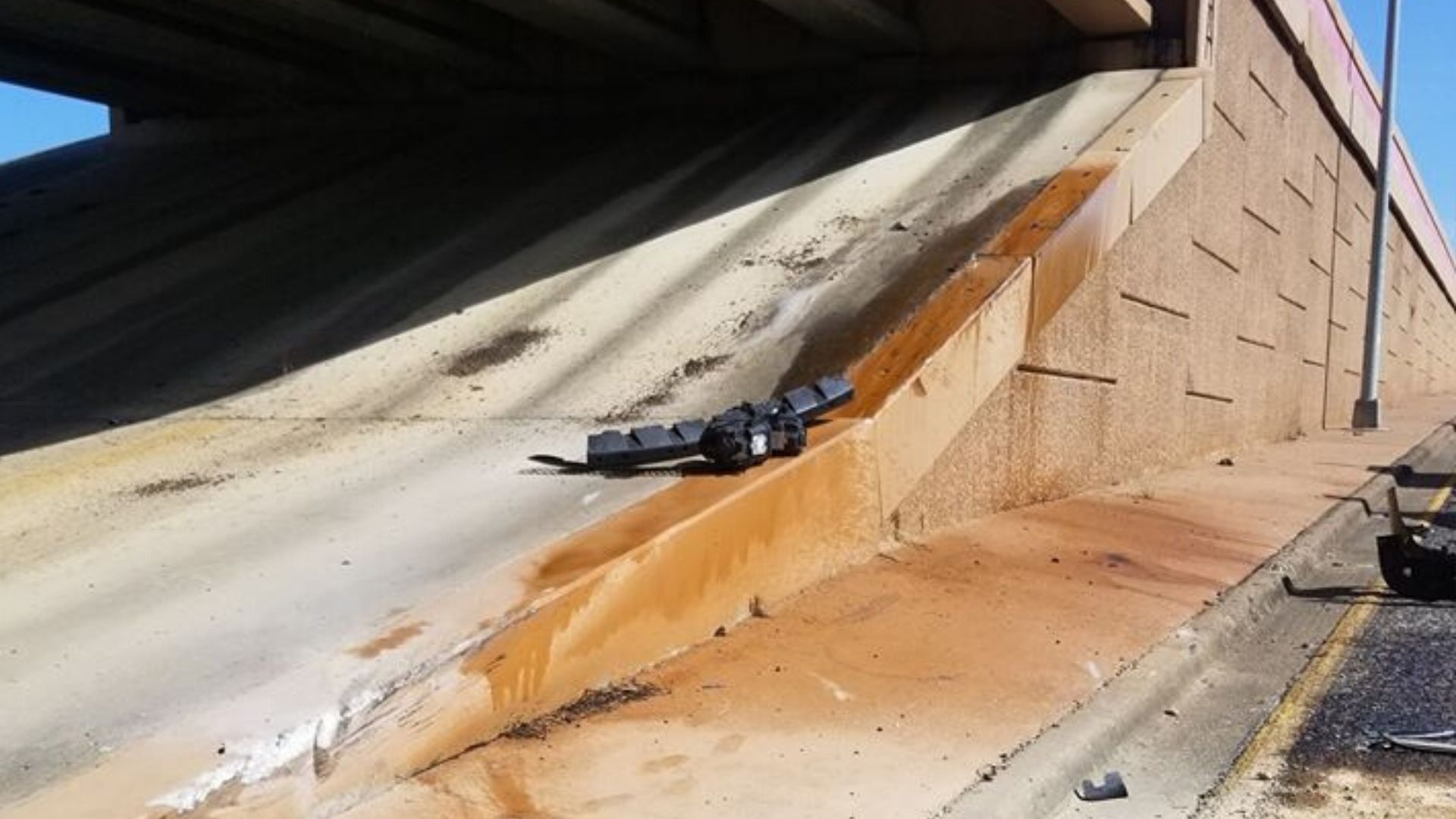 Not everyone can handle a high-powered, rear-wheel-drive muscle car, even the modern ones with driver assistance technologies. The man, who was driving, lost control when he tried to turn quickly. We're guessing the backend got out from under him and the rest is history.
Instead of sticking the turn, the poor Hellcat hit a retaining wall and powered up that all the way to the highway above. Once it reached the top of the wall, the muscle car then came off and rolled, deploying the side curtain airbags as can clearly be seen in the photo. Because of these modern safety measures, the couple only suffered minor injuries and they are now in jail.
As they say, there are not victimless crimes. The owner of the Dodge Challenger Hellcat will have to jump through all kinds of insurance hoops of fire for some time. It's likely the car will be totaled, but we might see someone buy and repair it for cheap. Hopefully, that's the case, because Hellcats are too special to send to the crusher.