From coast to coast the destruction and criminal activity is taking its toll.
---
We saw with the coronavirus lockdowns how criminals were taking advantage by stealing cars which were sitting unattended for days at a time. It was easy pickings, a way for those who don't want to earn an honest day's wage for an honest day's work to "get ahead." Now we're seeing something similar with criminals under the cover of recent riots throughout the United States vandalizing dealerships and stealing cars. All of this is having an effect on the auto industry and it's not pretty.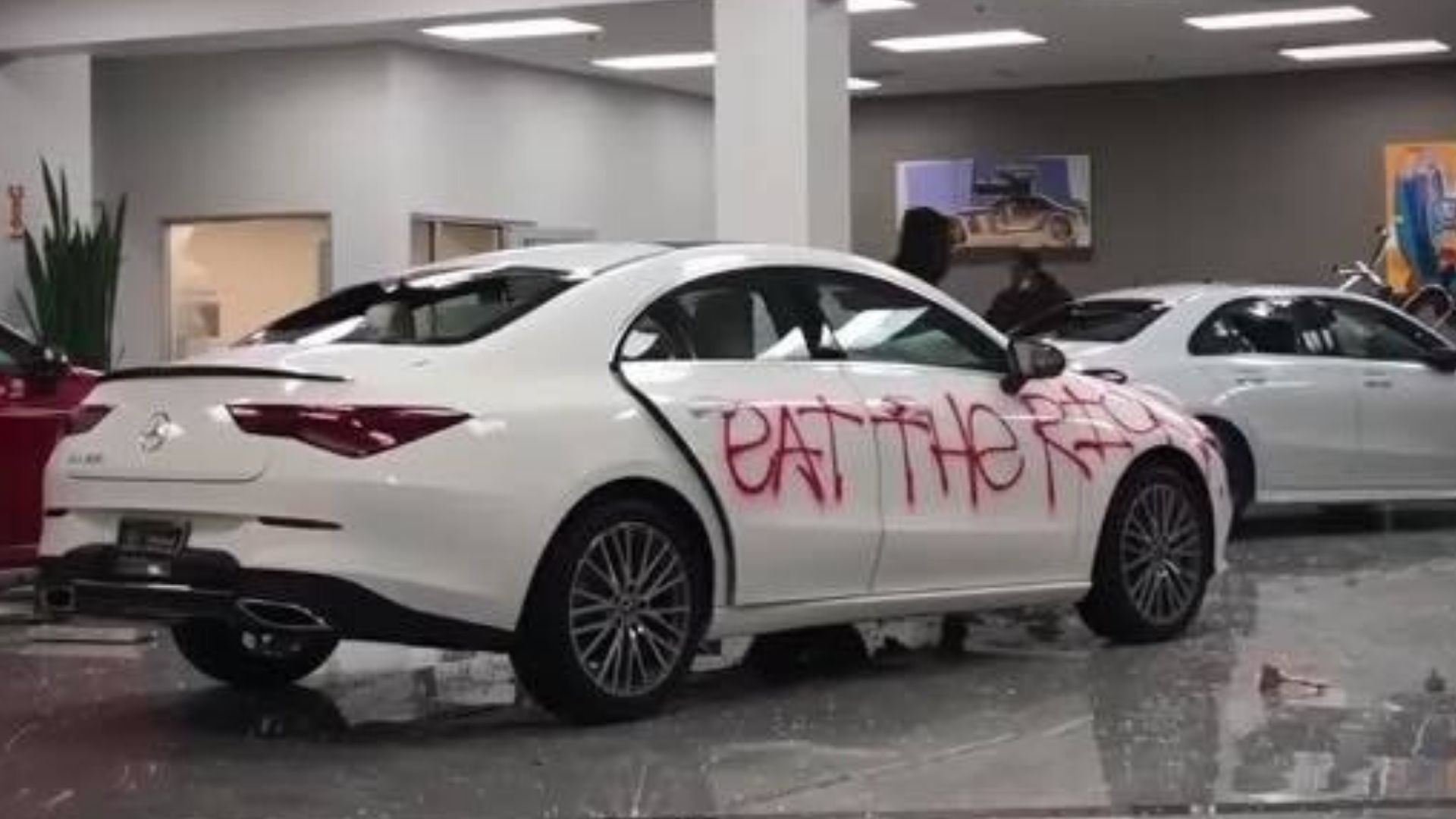 Mark Greene of Cars Yeah did a quick blog post accompanied by a heartbreaking photo of a Porsche 911 absolutely trashed in a parking lot. He detailed out how his daughter's business in Seattle was looted for five hours without intervention from law enforcement, destroying her livelihood. In his words, "How does destroying other people's property, businesses, livelihoods, and hard work help any cause for those who have been unjustly treated?"
On June 1 in the early morning, 19 classic and collectible cars were stolen from Orlando Classic Cars, a client of Speed Digital. The oldest car was a 1956 Oldsmobile Super 88, while the most valuable was a fuel-injected 1962 Chevrolet Corvette, which was listed for $85,000. Thankfully the Corvette was recovered in under 24 hours. You can see the other 18 stolen cars hereso you can be on the lookout for them, although the chance they've been chopped up or shipped out of the country is sadly well within the realm of possibility.
We've also seen rioters break into new car dealerships, like the Mercedes-Benz showroom in Oakland, where the cars were vandalized and fires were set. Both a Honda and a Dodge dealer had new cars stolen, including some Hellcats and a Demon.
Some will argue these are victimless crimes because they think of businesses as endless suppliers of money. While some have insurance which will cover a portion or all of the losses, others will take a severe loss from the damages and theft. It might even mean certain dealers are closed forever.
Beyond that, with violence raging nearby, dealerships will see a lack of willingness for shoppers to stop by and take a car for a test drive, let alone stay for a while and sign paperwork. Nobody wants to get caught in the middle of an unpredictable riot.
Depending on how long the riots go and how severe they become, we could even see a disruption in car parts. Rioters have tried to commandeer and loot shipping trucks in major cities, so your vehicle could sit in the shop for a while longer, if it doesn't get torched along with the shop.
Photos credit: Cars Yeah, Facebook