One of the biggest car-smuggling rackets in South Florida led by a Venezuelan billionaire.
---
There was a lot of commotion going on in Port Everglades as 81 luxury cars bound for Venezuela were seized by Federal Agents. While most of the cars were high-end including a $150,000 Mercedes Biturbo SUV, there were a few low-end cars including a Toyota Corolla worth about $20,000. Altogether, the cars added up equal a retail value of $3.2 million. This has been described as "one of the biggest car-smuggling rackets in South Florida."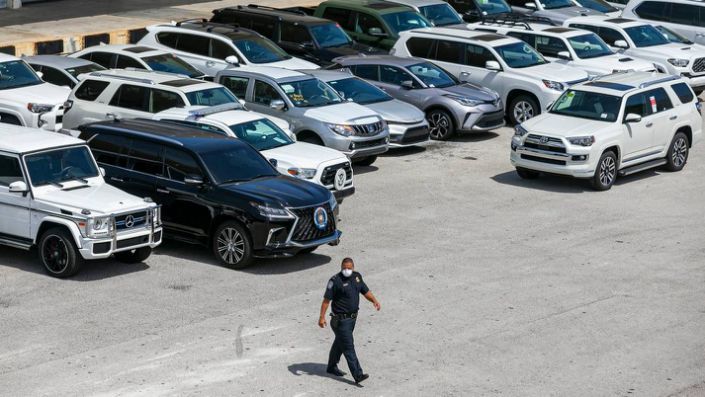 According to the Miami Herald, the luxury vehicles were by Homeland Security before being smuggled out of the country by a ring led by a Venezuelan billionaire and his associates. That violates the United States export laws and sanctions in place against Latin America's socialist government.
Already facing money-laundering charges in Miami, the Venezuelan billionaire is Caracas media Raúl Gorrín. Accusations against Gorrín include him joining forces with shell companies and straw buyers in South Florida to obtain and transport these luxury vehicles to be driven by those connected to politicians, police, and the wealthy. He is also accused of stealing from his own government, according to HSI officials.
A HSI special agent Anthony Salisbury told the Miami Herald that "this is just a drop in the bucket" as it is unknown how many cars have actually made it over to Venezuela from port Everglades before they caught wind of the scheme. Salisbury also describes the billionaire as a "master money launderer". As of now Gorrín now, has not been charged, and neither has anybody else as of yet.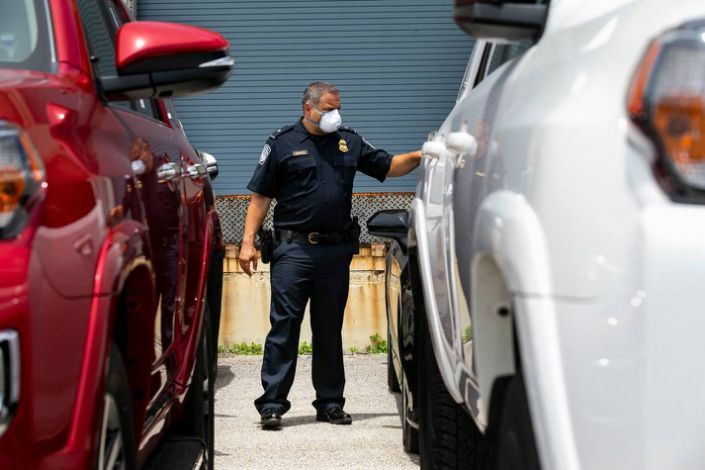 Salisbury pointed out some of the cars involved including a Jaguar F-Type worth about $62,000, a military green Toyota Tundra worth $66,000, and a Lexus SUV equipped with police emergency lights and sirens worth about $86,000.
"These cars are going down to kleptocrats like Gorrín and his associates to live their billionaire lifestyles while the people of Venezuela are starving to death," Salisbury said. "You can't get your hands on vehicles like these down there."
HSI and the U.S. Attorney's Office have seized $450 million in bank accounts since the corruption in Venezuela since 2017. That doesn't include luxurious real estate, high-dollar show horses, expensive watches, and a super-yacht. Over a dozen Venezuelan government and business people had these items in their possession and have been charged after laundering billions of dollars into the United States and Switzerland, along with other countries.
Homeland Security Investigations found out about the ring after they were informed by its office in Bogota, Columbia, about the shipment of new cars from Port Everglades to Venezuela which prompted the investigation into the matter.
Back in April, Customs and Border Protection became suspicious of some of the car shipments and stopped multiple deliveries after becoming aware of false paperwork and vehicle numbers scratched off of stolen cars.
According to CBP's director at Port Everglades, Dylan DeFrancisci, nine Mitsubishi L200 SUVs were seized after they noticed that the vehicle numbers weren't intact. He also noted that any vehicle going out with a police package raises cause for concern. Smugglers made these shipments to Venezuela look as real as possible by exporting in plain sight, officials said. Also, one of the tactics by smugglers is to send as many vehicles as possible all at once as to overwhelm the system.
Administrative seizures up to $500,000 can be carried out by federal agents without a court order as stated under U.S. forfeiture law. However, officials are to notify the purchases and give them the chance to contest the taking, and if they challenge it, that's when a dispute will head to federal court.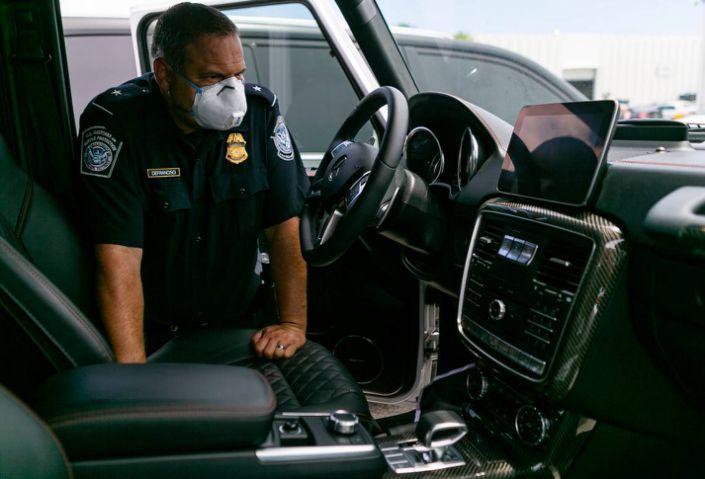 The straw buyers, shell companies, and shippers involved in the ring are not expected to come clean or make claims on the luxury vehicles that have been seized said Salisbury, HSI top agent. He goes on to say that these South Florida companies involved in these cash deals for cars should be put on notice for potential money laundering.
"The amount the Venezuelan kleptocrats are laundering is staggering," Salisbury said. "Drug traffickers launder hundreds of millions of dollars. The Venezuelan kleptocrats are laundering billions."
The luxury cars confiscated by the agency will be sold at auction with the United States government taking the proceeds.
Source: Yahoo, Miami Herald