These are some of the most interesting cars that have made it onto Motorious this week.
---
What a diverse market the collector car industry represents. Every week, the Motorious editorial staff does a dive into the classified section of the site to find the cars for sale that we would want to buy for ourselves. These cars are more than worthy of a new garage, and we're thrilled to be able to share our picks with the readers each week. Here is a list of cars to check out as we roll in February.
Turn Every Head In This 1967 Plymouth Barracuda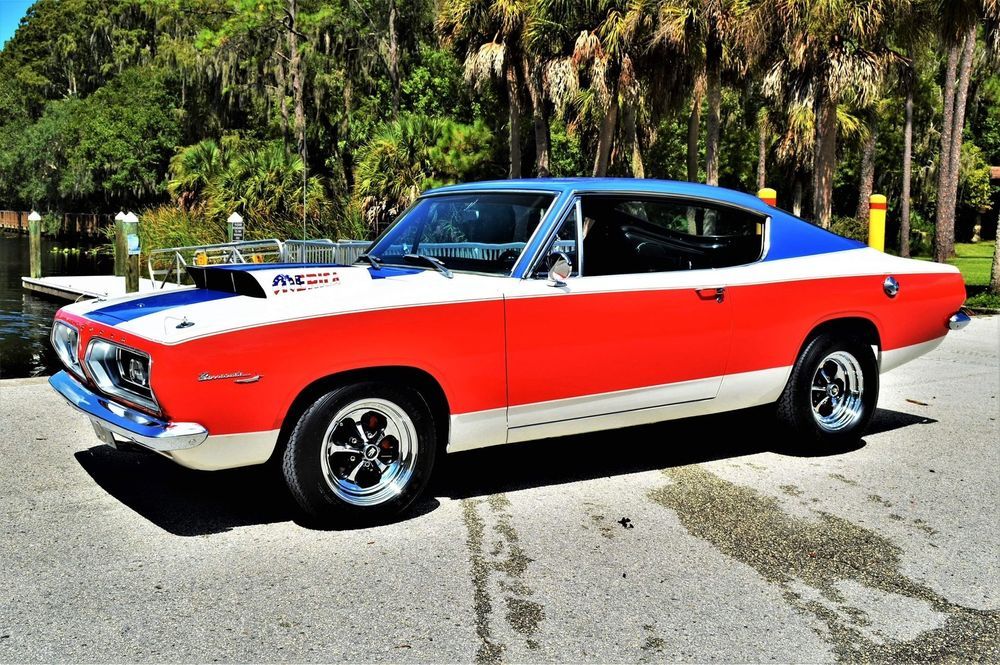 In 1967, the second-generation Plymouth Barracuda made its debut, and this time around it was offered in convertible and hardtop coupe versions along with the fastback. While the car still shared some components with the Valiant, the '67 Barracuda was given a complete redesign along with its very own sheet metal. If in the market for a classic Barracuda that is likely to turn heads no matter where it goes, look no further than this beautiful example.
See it here.
1955 Chevy Bel Air Is Being Offered With No Reserve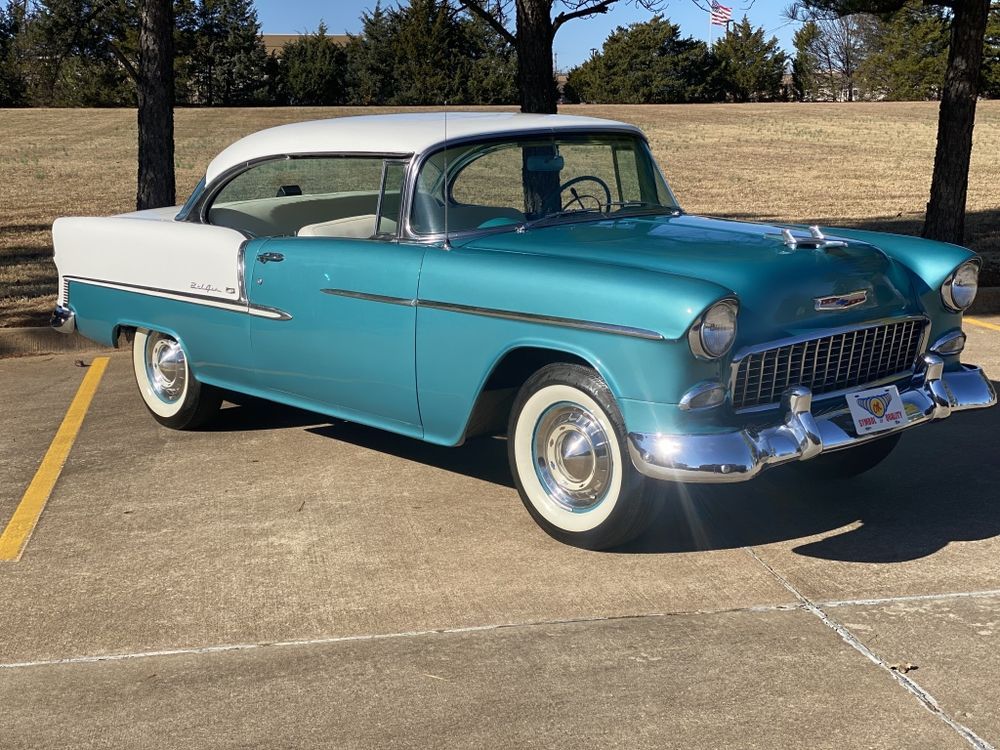 The classic Chevrolet lineup is consistent with many iconic performance models that have been cemented into the minds and hearts of automotive enthusiasts around the globe. You'll typically find plenty of Camaros and classic trucks of these vehicles, but there is one specific kind of vehicle that we hear a lot about. The Chevy Tri-Five has insanely unique styling, vast engine options, and crazy color schemes. Regarded as a precursor to the days of luxury muscle cars of the 1960s, these '50s powerhouses were legends in street racing and daily driving situations. So what makes these vehicles such an excellent purchase for us car enthusiasts who sport a passion for acting in a classic Chevy package?
See it here.
1940 Willys Swoopster Is The Perfect Cruising Masterpiece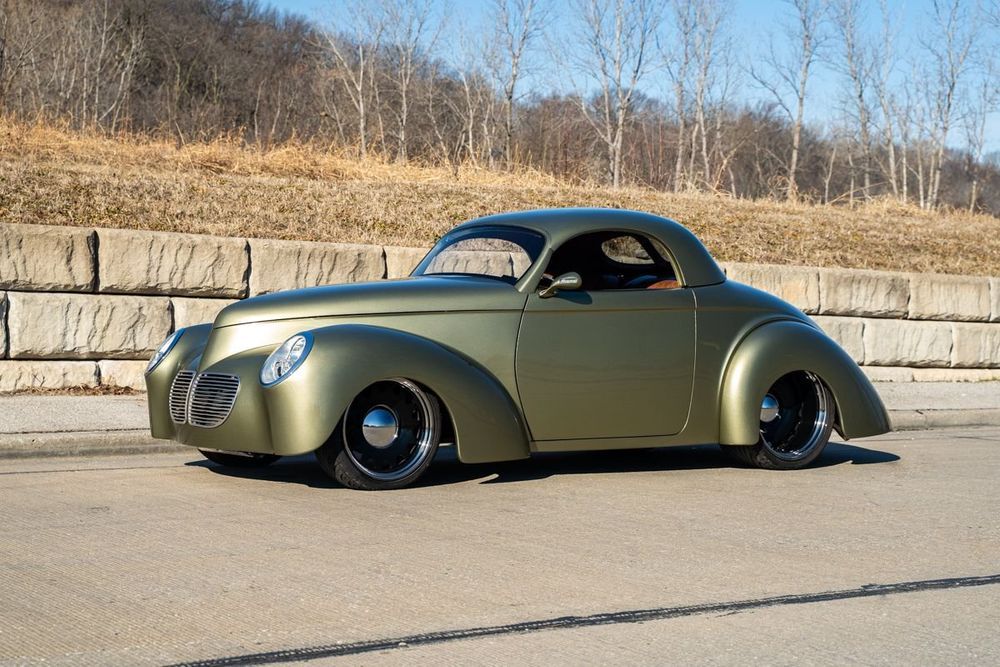 The 1940s were an incredible time for the automotive industry because the swooping design mainly focused on the fenders and facia. Many Americans fondly remember time spent behind the wheel of a vintage Ford, Chevy, or Cadillac model. However, a few cars have been reserved for a particular class of obscure vehicles made in that time. Among these cars is a name that most of us have heard only when associated with the classic Jeeps of the 1940s. While those military machines were incredible for their time, we aim to talk about a different car that also sports the title of Willy's masterpiece. This is a 1940 Willys Swoopster!
See it here.
2011 Mercedes SLS AMG Is The Luxury Car For Track Feens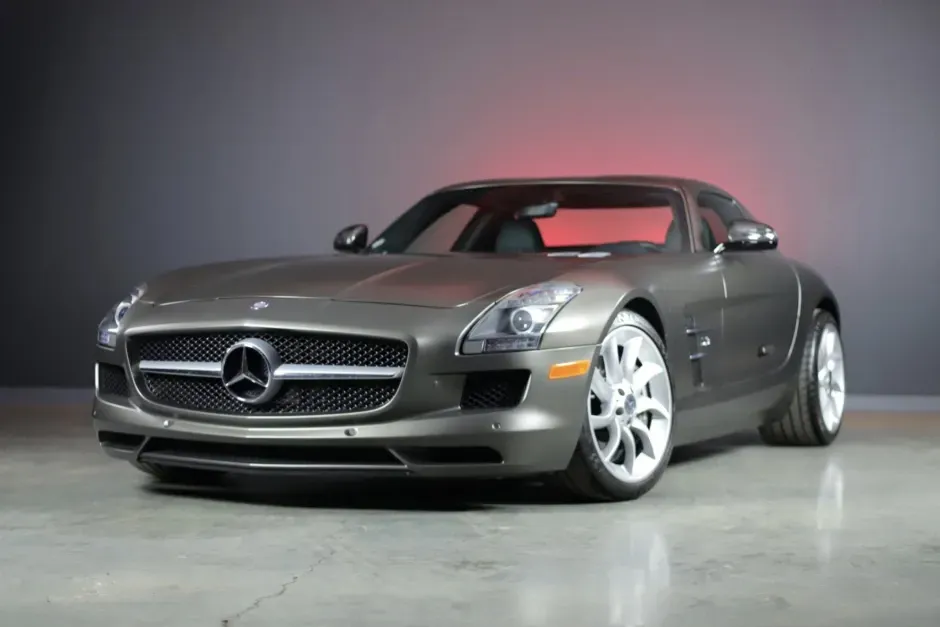 Mercedes has made a name for itself in the automotive community for producing some of the world's fastest German sports cars. Without a doubt, this brand is nearly synonymous with the idea of European racing and performance vehicles. At the same time, original models such as the 300 SL Gullwing were incredibly quick on the track because of the high-powered engines and low weight. However, the true pioneers of performance in our time are the modern creations that roll off the Mercedes assembly line today. AMG is an exceptionally sturdy competitor in the German performance market as it competes directly with the BMW M brand. This car is the perfect car to accentuate that point.
See it here.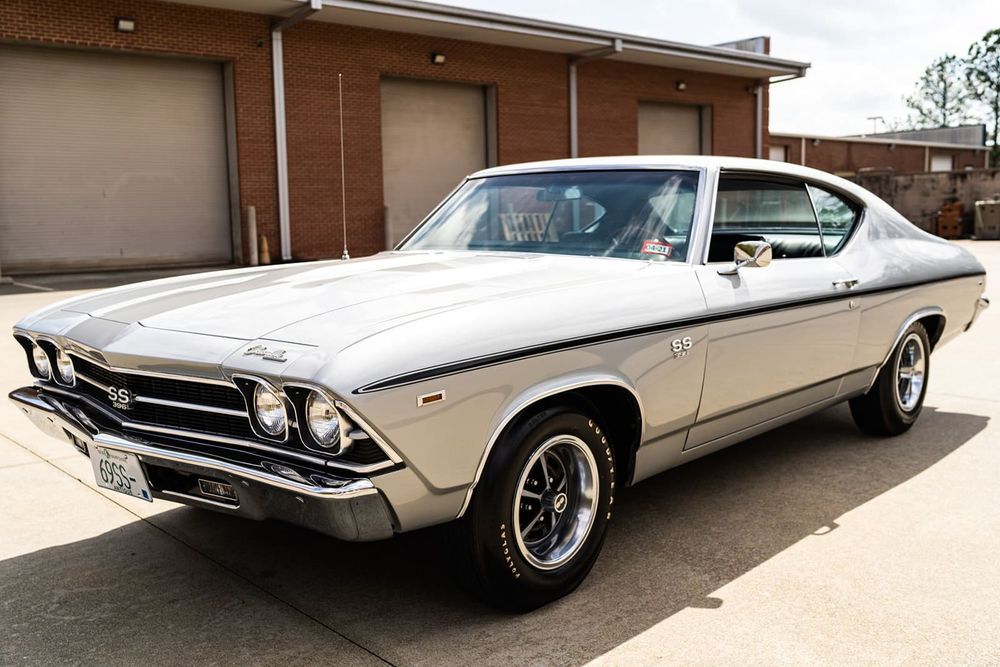 The 1969 Chevrolet Chevelle is likely the most collectible car on the vintage vehicle market for its remarkable style, high performance, and wicked reputation for drag strip domination. Along with the exterior design, this newer generation of Chevelle was given priority more than any other vehicle before its performance. This made it the perfect combination of performance and style with a ton of power under the hood and an unforgettable design language. Without a doubt, these cars will live on forever in the minds and hearts of enthusiasts everywhere. However, some require a bit more physical evidence of the fantastic beasts that once roamed the streets of Detroit. This particular car was made for just those kinds of people.
See it here.
1958 Chevy Apache Truck Is A Fantastic Utility For Your Collection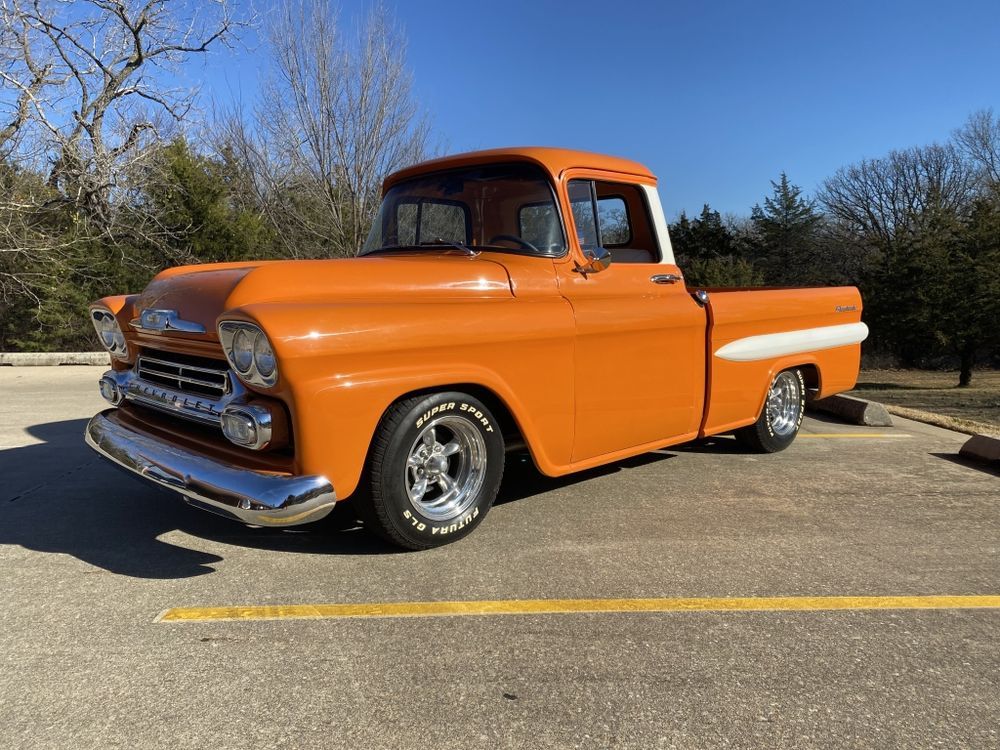 Classic Chevrolet trucks are the most incredible vehicles on the used and collector cars market because of the vast engine options, classic style, and crazy color schemes. These steel-bodied masterpieces have shot up in popularity over the last few years because of the growing interest in vintage automobiles. Trucks are particularly effective vehicles as they combine the utility of a truck with the style and antiquity of a classic car. This particular truck is a fantastic vehicle for any automotive enthusiast who seeks a little more carrying capacity and performance while still providing plenty of benefits of a classic car.
See it here.
1981 Chevy Camaro Z28 Is Up For Grabs With No Reserve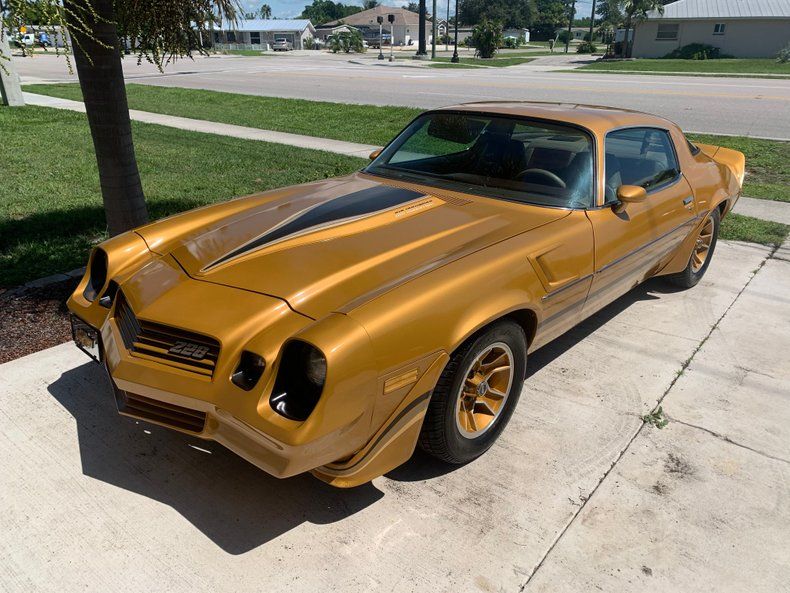 One of our automotive "guilty pleasures" is the 1977 to 1981 Chevrolet Camaro Z28. What these cars lacked in performance, they most certainly made up for it in attitude. The aggressive, hawk-like beak nose was accentuated by a deep air dam, a rear spoiler, and prominent fender flares. In addition, attractive gradient stripes on the side featured large Z28 callouts, while a similar motif drew attention to the hood scoop.
See it here.
2013 SRT Viper GTS Is A Sports Car With A Lot Of American Muscle
The Dodge Viper, Dodge's answer to the small fast roadster market that has been all but dominated by the Corvette and European sports cars alike. For decades America had only one sports car that could compete with the rest of the world. Eventually, this led Dodge to do what they do best, show off. Combining the big power and engine work that Dodge and the entire Mopar and SRT teams have become famous for and the beautiful handling and control of a souped-up roadster. Of course, that raw power also came with the signature near-death feeling you get when you drive a Dodge. These adrenaline machines were designed for drivers to have fun and by the time the fifth generation came around, the artform was perfected. So begins our journey into today's awesome automobile.
See it here.
1970 Chevelle Has A Massive V8 With Drag Strip Performance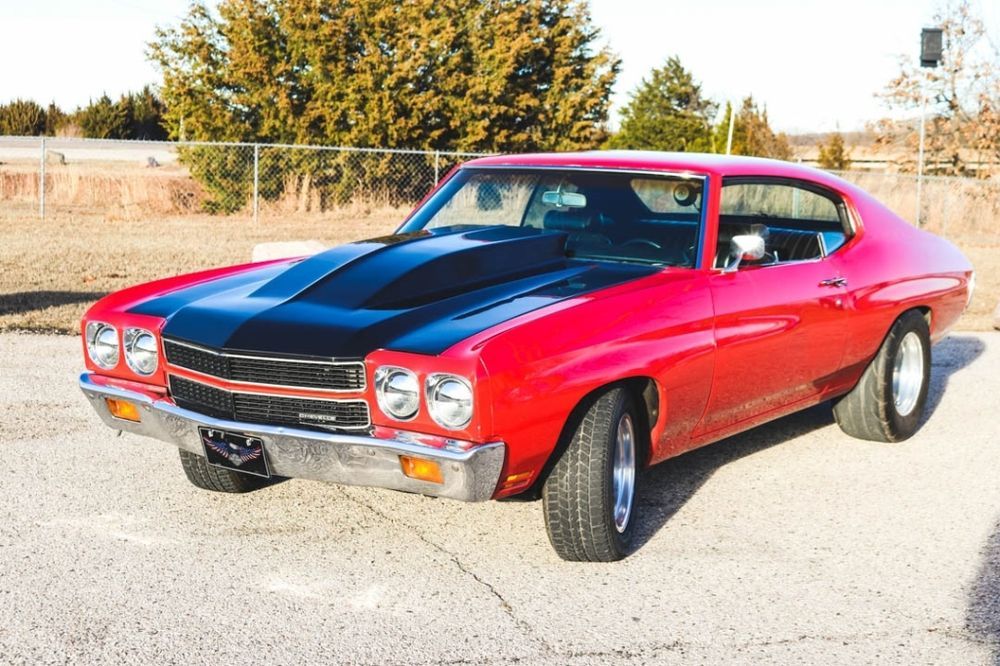 The 1970 Chevrolet Chevelle is possibly one of the most remarkable American cars to ever hit the vast highways of the American road system. In their prime, these cars dominated the drag strip with engines like the 454 and 427 ci V8, which carried the vehicles to quarter-mile times in the low 12-second range for COPO models. However, the car featured here is even more fantastic than a completely stock race-bred Chevelle masterpiece as it sports an insanely powerful V8 engine that spins the rear wheels with ease. Moreover, the condition of this ridiculous muscle car is nearly perfect as it has been given the particular kind of care that only a true automotive enthusiast can provide. Everything from the massive cowl hood to the fast rear tires tells you that the owner of this thing knew what he was doing. This is an impressive car, to say the least, but what exactly makes it so great?
See it here.
Ultra-Rare G Wagon Sports Massive V12 And Luxury To Match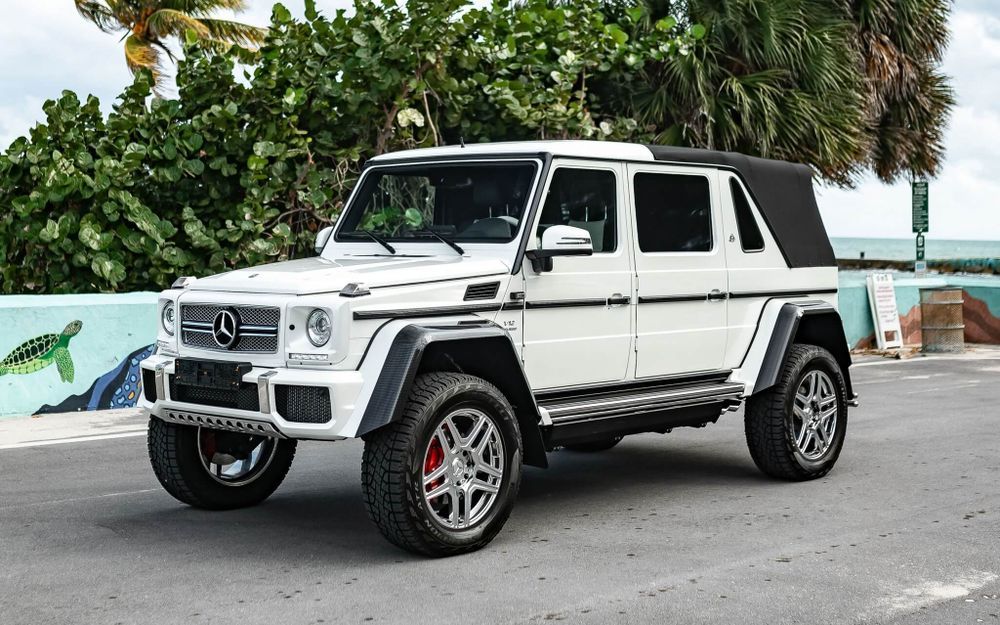 The Mercedes G-Wagon has been heralded as Germany's favorite luxury SUV for its intense power, performance, and style. One particularly fascinating model is the G650 which has been regarded as the rarest of the G-wagon lineup. It sports one of the craziest high output engines ever to grace the engine bay of a luxury SUV. These incredible feats of German engineering were explicitly designed to catch the attention of on-lookers everywhere. Showing the world what Mercedes can do is a massive focus for the team of various engineers and designers who made this car, and it shows very well. This model is especially good at showing that as it is nearly brand new, with just 400 miles, with an excellent condition body and engine under the hood.
See it here.
Kirkham Cobra Brochure Car Sports Insane Power And Style To Match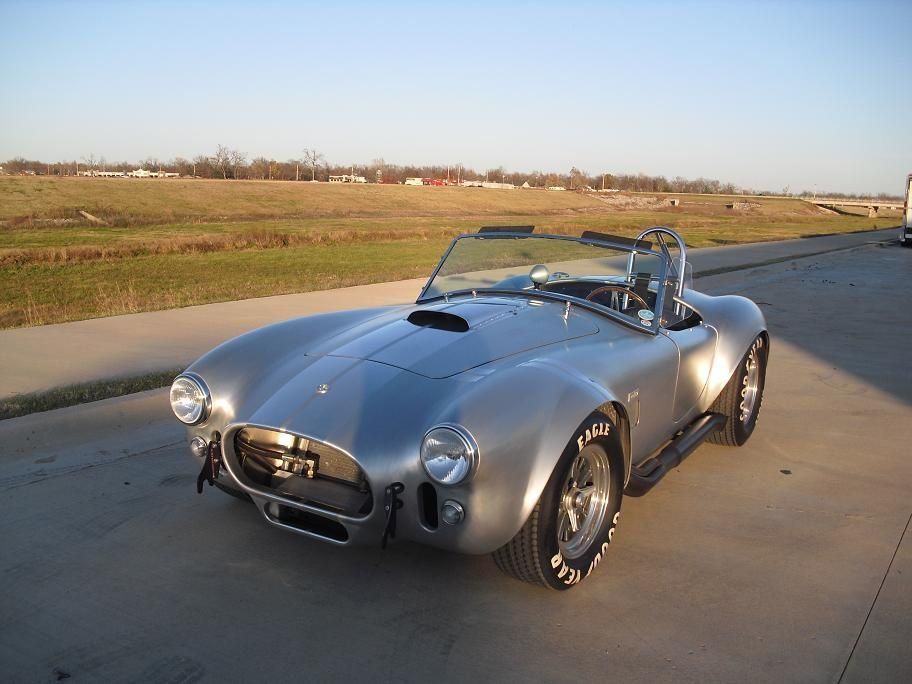 The Shelby Cobra is possibly one of the most iconic purpose-built race cars to ever hit the streets of Detroit due to its incredibly unique styling, high performance, and legendary creator Carroll Shelby. Originally these cars were made for true racers with a passion for competition in the SCCA racing circuit. However, nowadays, these cars are worth millions of dollars due to their sheer rarity and reputation for speed. As a result, it's become nearly impossible to find an all-original example that hasn't been put through the wringer more times than you can count, but this is not the end of the Cobra name. This particular car is a true testament to what dedicated car enthusiasts do with enough passion and motivation.
See it here.