This wonderful vehicle is one of the best cars to ever come out of the Chevy production line and now it could be yours!
---
The classic Chevrolet lineup is consistent with many iconic performance models that have been cemented into the minds and hearts of automotive enthusiasts around the globe. You'll typically find plenty of Camaros and classic trucks of these vehicles, but there is one specific kind of vehicle that we hear a lot about. The Chevy Tri-Five has insanely unique styling, vast engine options, and crazy color schemes. Regarded as a precursor to the days of luxury muscle cars of the 1960s, these '50s powerhouses were legends in street racing and daily driving situations. So what makes these vehicles such an excellent purchase for us car enthusiasts who sport a passion for acting in a classic Chevy package?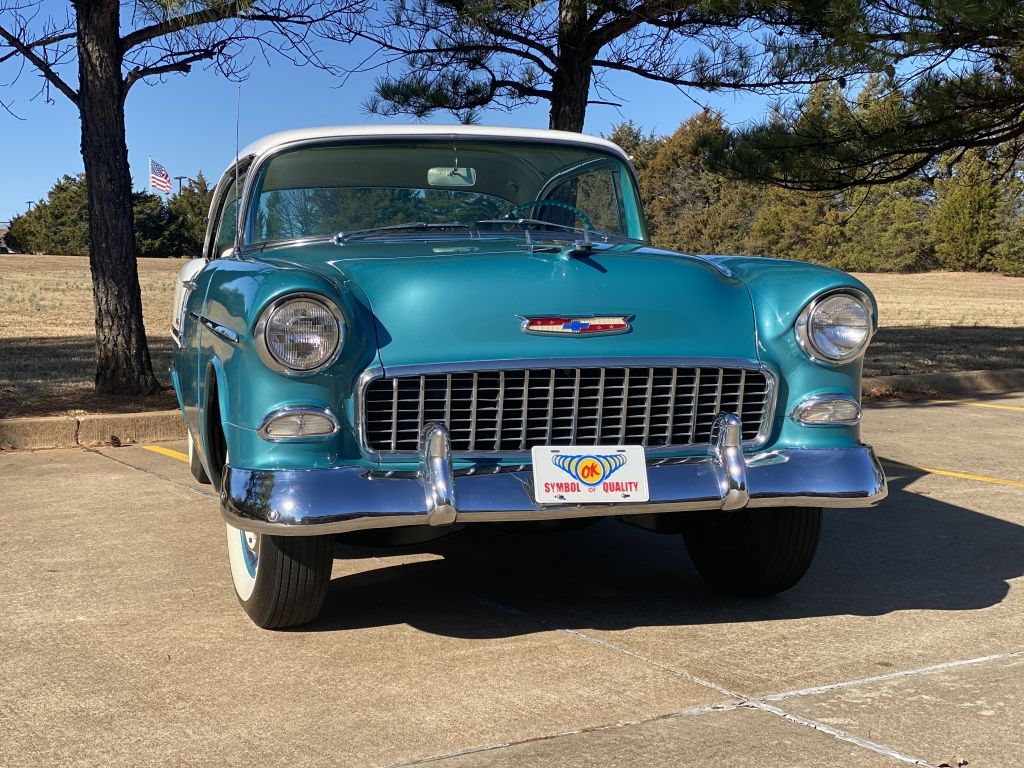 This car is the perfect example to help answer that question as it is a pristine 1955 Chevrolet Bel Air with one of GM's most prominent engines, the 350 ci V8. This powerhouse was the perfect engine for Bel Air's curvy stallion. The style perfectly reflects what you're getting when you purchase this legendary 1950s performance car as it brings forth thoughts of old dragsters and dirt racers alike. Of course, with a powerful V8 like that under the hood, you want to make sure you have a sound transmission transferring the force to the rear wheels. That's precisely why the automatic transmission in this luxurious sports car provides you with a near-linear transition between gears at both high speeds and hard acceleration.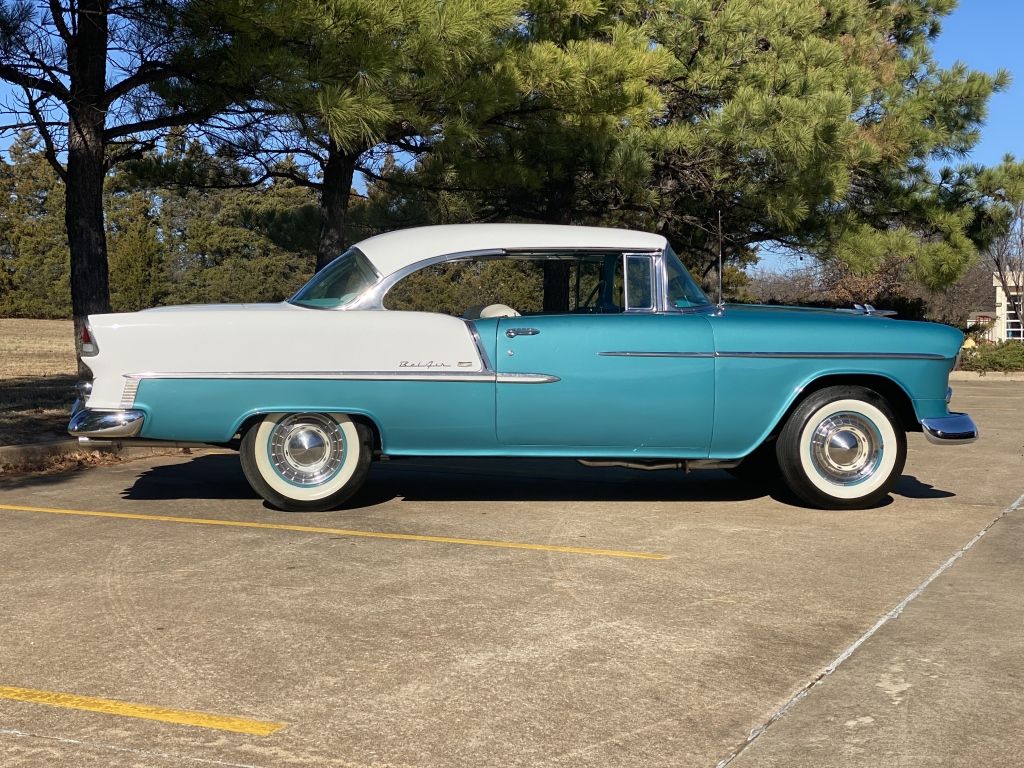 Finally, we have to talk about the insanely well-kept interior, which features the same baby blue and white color scheme as the exterior with a beautiful leather twist. Everything from the dash to the steering wheel is a shiny bright blue, contrasted by the white bench seating. This style is further accentuated by the radiant whitewall tires, whose contrast provides a much-welcomed personality that you see in many classic models like this one. This truly is the most excellent car for anyone looking to get into a Chevy Tri-Five without dropping much cash for restoration or parts.