It's the end of the road for the iconic American muscle car...
---
It's official: 2024 will be the final production year for the Chevrolet Camaro. I'd love to say this comes as a shock, but it sadly doesn't. Not only has the Camaro's sales figures been dismal for the past few years, really since the sixth gen launched, GM has been diverting resources from its production during supply chain shortages. By doing that, that automaker telegraphed this punch.
See how Dodge is celebrating the end of its muscle cars here.
Rumors about the Camaro's demise have been circulating for years. Some people who claim to have started them are taking some sort of victory lap. While I also correctly predicted this eventuality (and who couldn't?) it's anything but something to be celebrated.
We're being told at the moment that the American muscle car won't be killed by electrification, yet it's happening. Sure, in the future GM might slap the Camaro name on some electric appliance like what Ford's done with the Mustang and what Dodge will probably do with the Charger and Challenger. But true V8 muscle cars are going away in this country.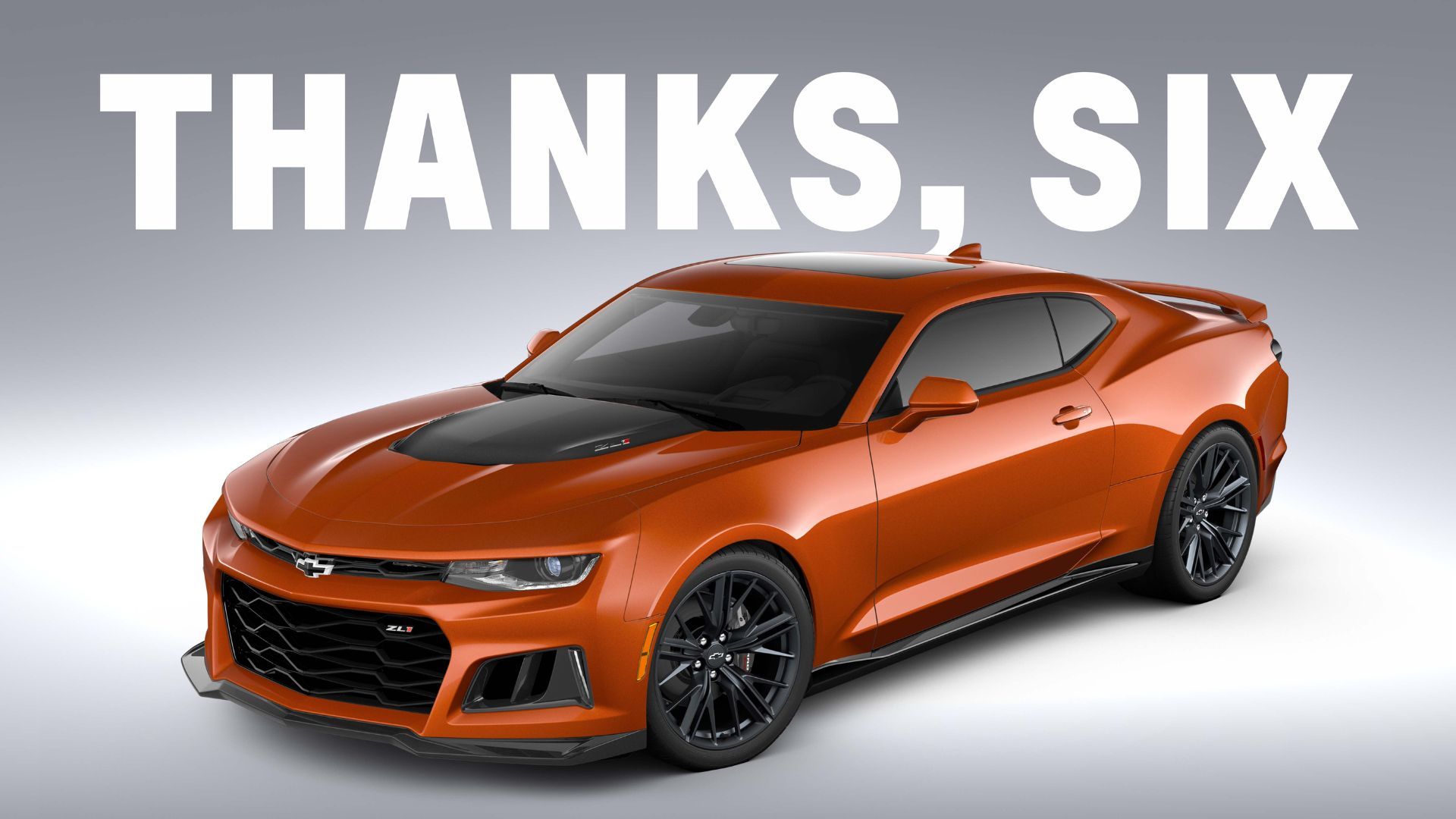 What happened in the Australian car market years ago was the canary in the coal mine. Few paid attention as its muscle car market was squeezed out of existence and many soy-consuming haters declared it was the end of toxically masculine vehicles Down Under. In fact, I think so few paid attention to that event they'll accuse me of making up what I just wrote.
The last Camaros will roll off the assembly line in Lansing, Michigan in January 2024 and then it's on to "progress." GM won't say what's coming afterward, but rumors are all over the place. Don't worry, Chevy will be offering some collector's edition packages on certain 2024 Camaro RS, SS, and ZL-1 models as a sort of consolation prize and a "sorry for killing the muscle car." That'll make everything better.
All the "right" outlets are almost downright giddy about this development. CNBC says "the Camaro is part of a shrinking segment of American performance vehicles with V6 and V8 engines." This is being notched as a victory for reducing emissions and pushing everyone into "green" vehicles if not public transportation.
Many will liken this to the killing off of American muscle in the 1970s. While it's not exactly alike, Mark Twain did say history doesn't repeat itself, even though it often rhymes. So perhaps V8 muscle cars will return once more, but it might be many years of anemic, crappy replacements.
Images via GM