This Chevy from the late 1960s is the perfect vehicle for any enthusiast with a passion for style and speed!
---
The 1969 Chevrolet Chevelle is likely the most collectible car on the vintage vehicle market for its remarkable style, high performance, and wicked reputation for drag strip domination. Along with the exterior design, this newer generation of Chevelle was given priority more than any other vehicle before its performance. This made it the perfect combination of performance and style with a ton of power under the hood and an unforgettable design language. Without a doubt, these cars will live on forever in the minds and hearts of enthusiasts everywhere. However, some require a bit more physical evidence of the fantastic beasts that once roamed the streets of Detroit. This particular car was made for just those kinds of people.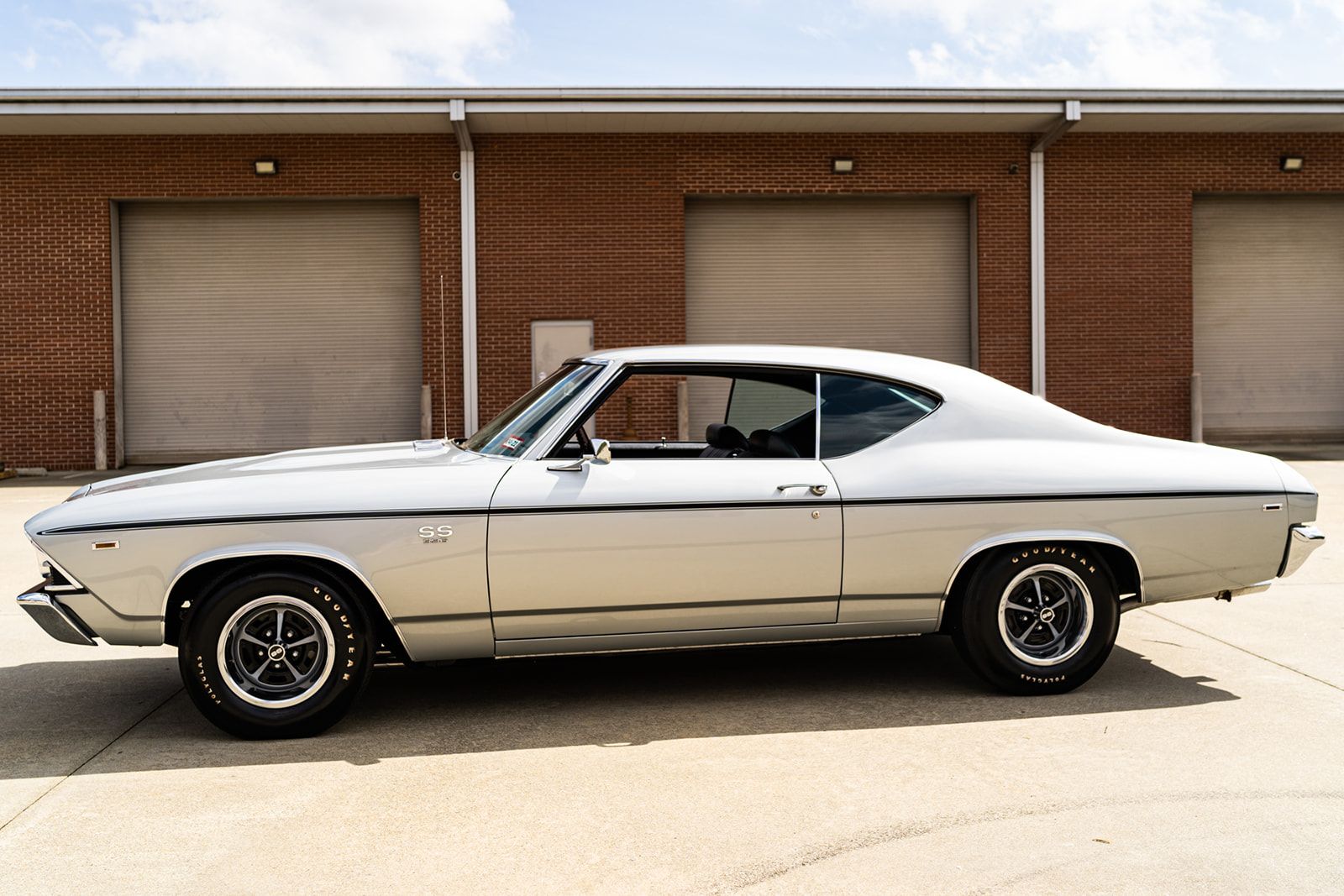 This is a near-perfect condition 1969 Chevrolet Chevelle which seems to shine past other Chevelles in terms of looks as it boasts one of the most iconic colors ever to grace the Chevy brand, Cortez Silver. Another feature that makes the car stand out is the black racing stripe that runs across the side of the body, which accentuates the sleek figure of this iconic racer. This style is further made possible by the vintage wheels, wrapped in a set of white letter tires that call the mind back to a time of NASCAR tires burning up under the heat and pressure of a good race. Of course, the exterior is perfectly complemented by the black leather interior, which makes excellent use of the bench seating to show the best of 1960s interior design.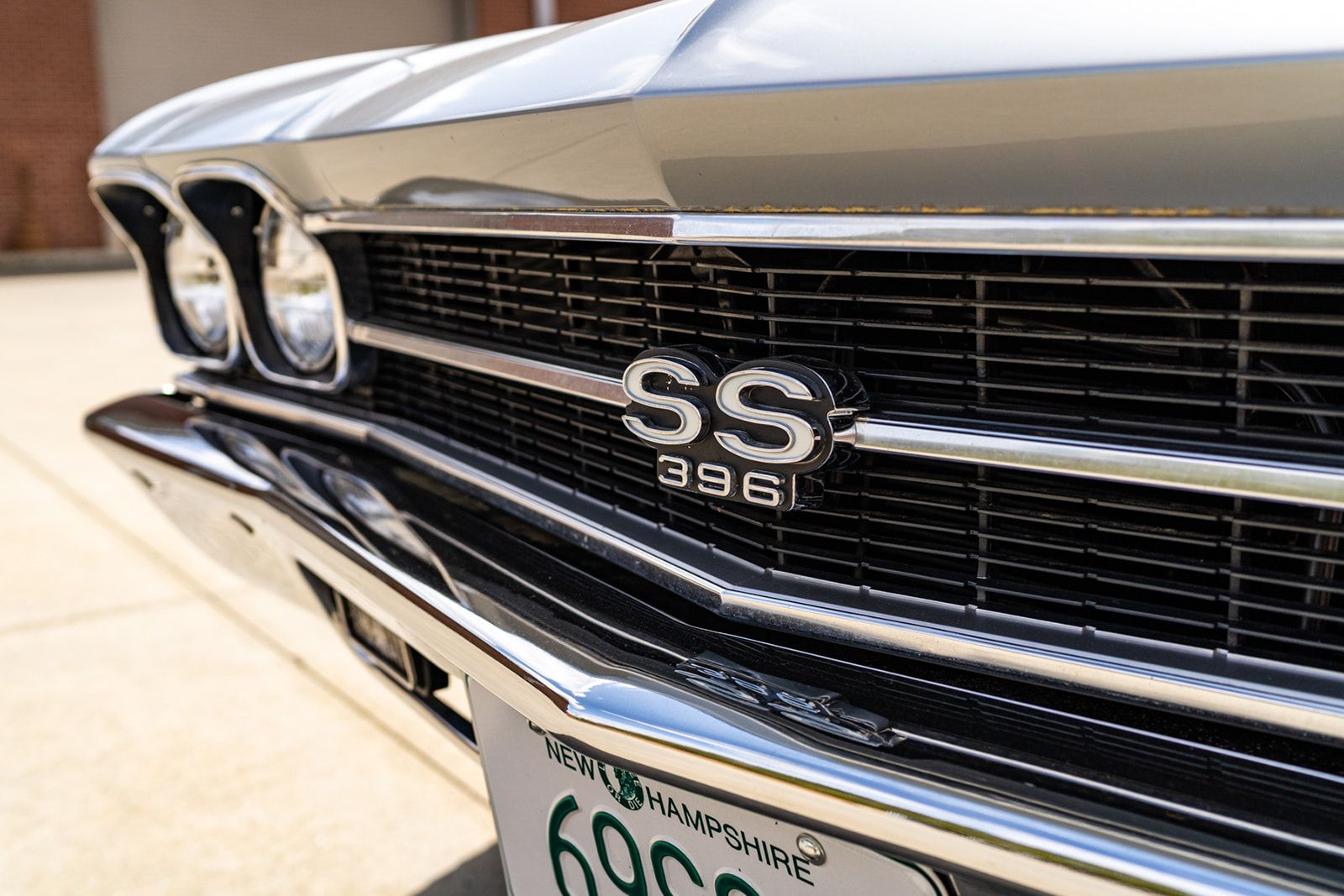 While this certainly is a pretty car, the essential piece of this incredible legend of performance and power is the powertrain. Under the hood is a massive 396 ci L78 V8 engine which has been regarded as one of the best engines ever to hit the production line since its initial design. T his is an intense powertrain combination when considering the Muncie four-speed transmission, which will have you racing around the track with a constant smile on your face.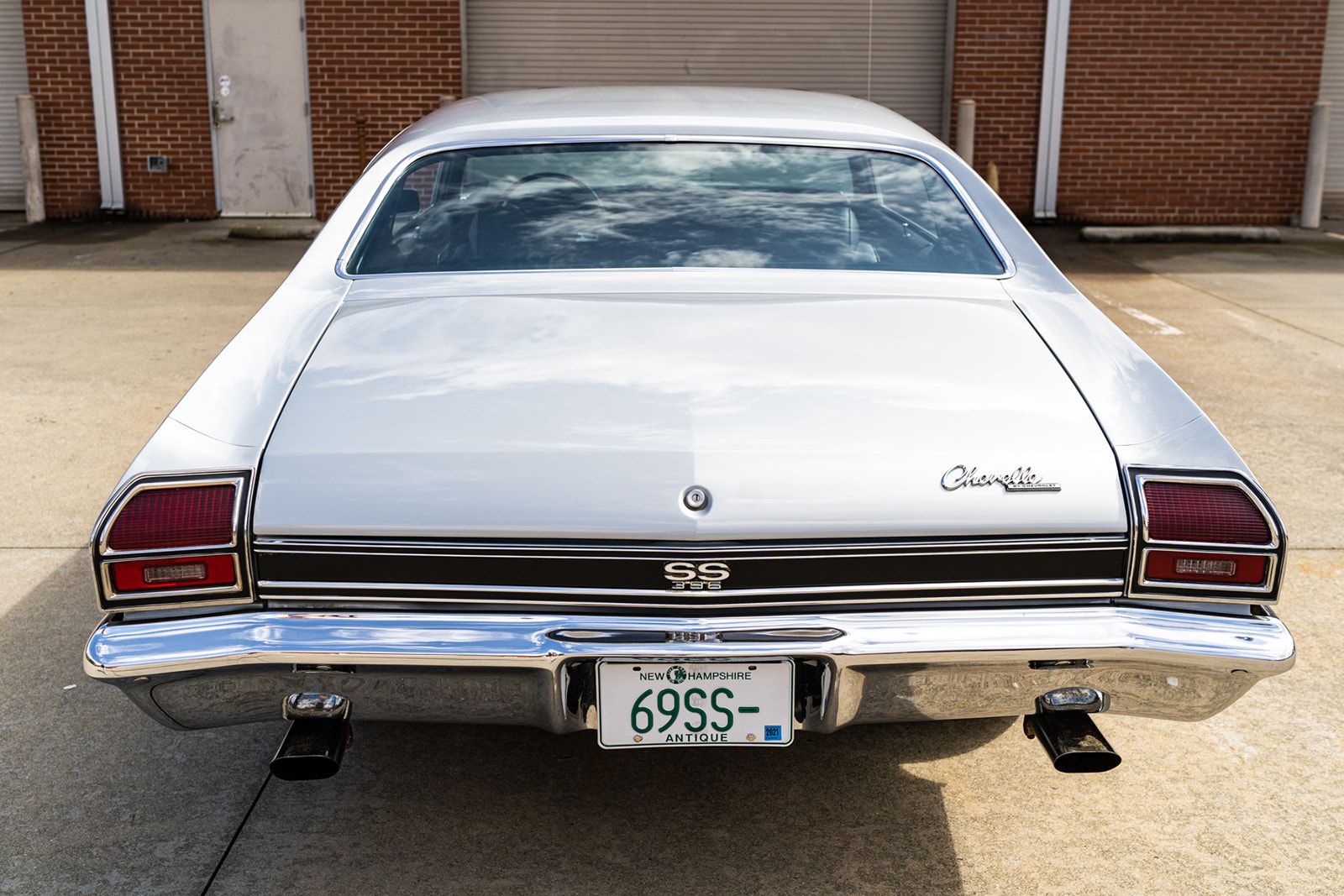 Becker Automotive Group consigns and sells all makes and models of cars. Consignments can be one vehicle or a whole collection. Additionally, Becker Automotive Group can advise you on the best way to sell your vehicles. Contact Stephen today at 770-900-5532