This Bel Air is a perfect example of an era!
---
Want to learn more about the Chevy Bel Air? We have an extensive Knowledge Base of information here.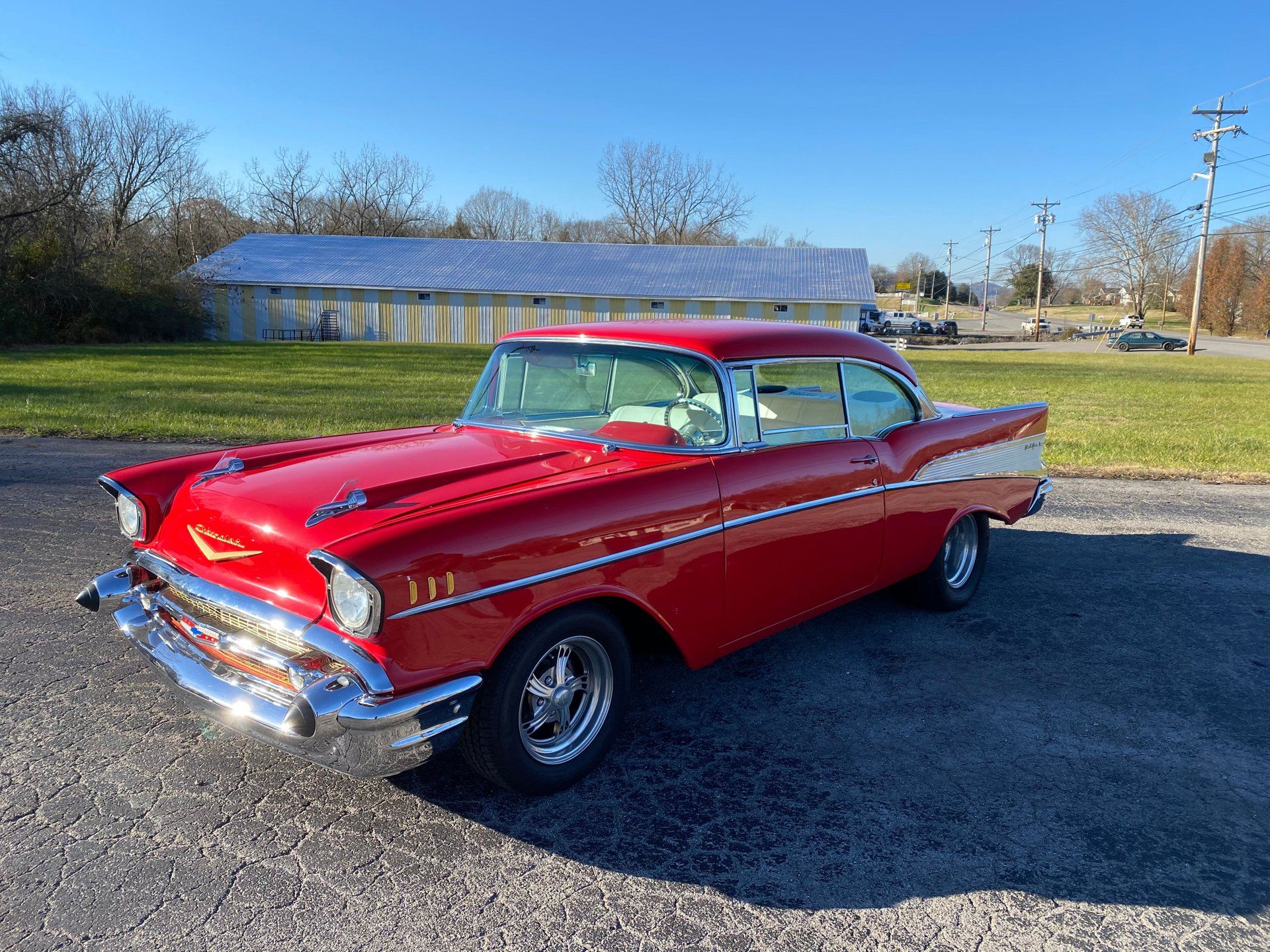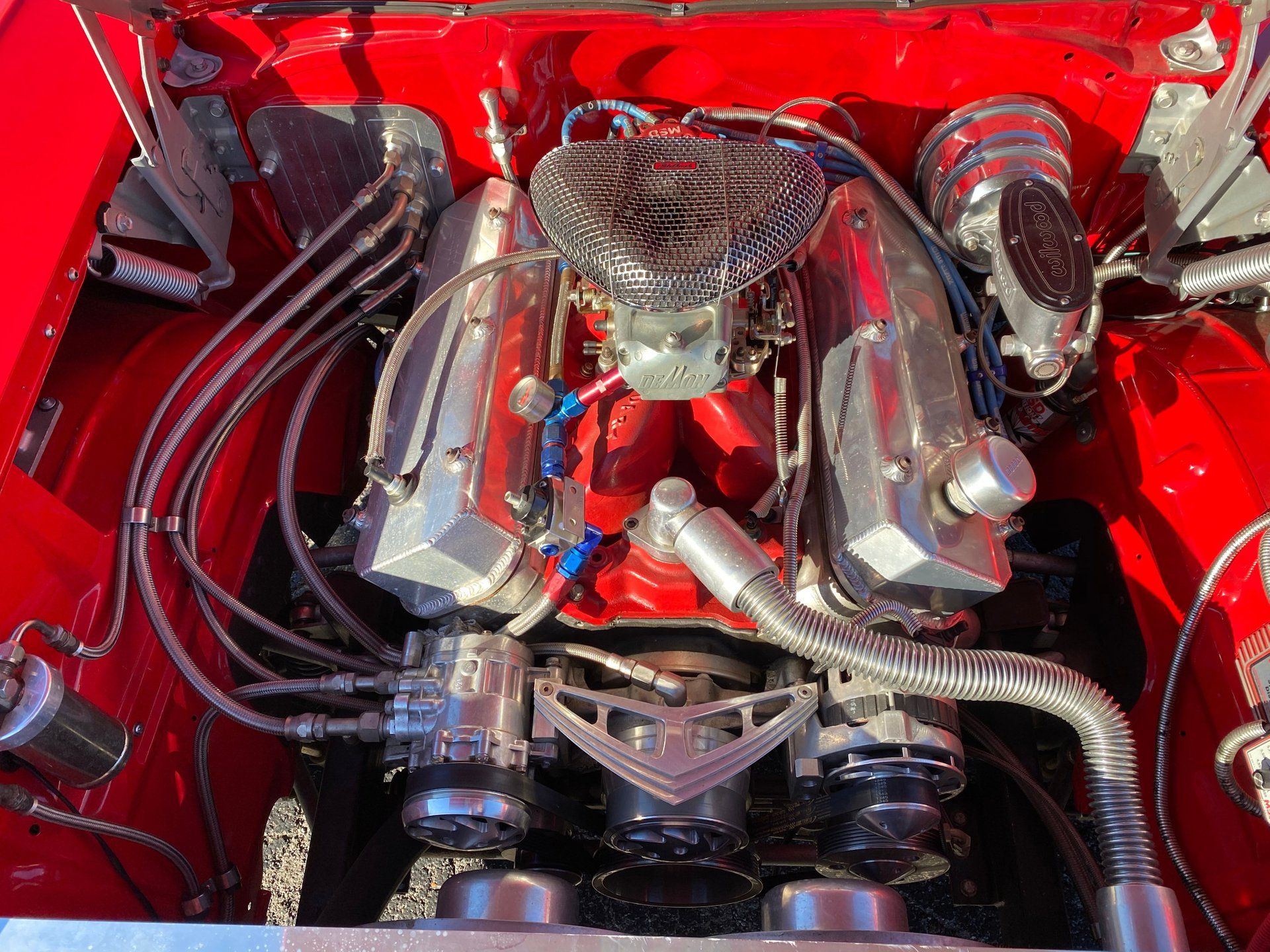 This particular 1957 Bel Air example has undergone a complete restoration and was put together with high quality performance parts. She is powered by a 540 cubic-inch Dart engine with a Demon carburetor. It exhales through Hooker headers and into a Borla exhaust system.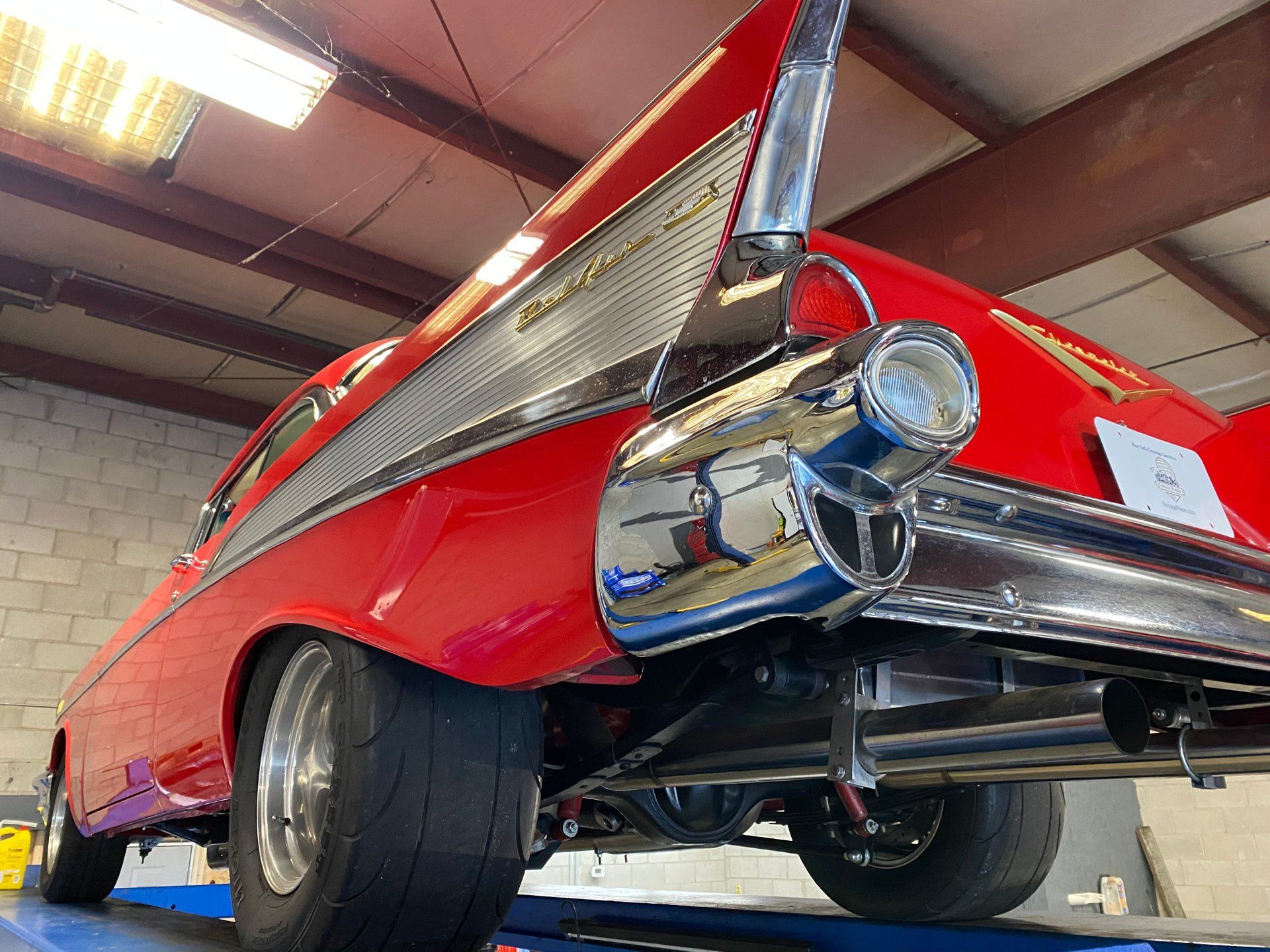 The power from the giant engine goes though a four-speed automatic 4L80 overdrive transmission and feeds into a carbon fiber driveshaft, and then into a custom 9-inch Ford rearend with a locker - so you can do burnouts all day long. The front axle is an Art Morrison Setup and you can really feel the ride quality going down the road. Additionally, its equipped with Dakota Digital gauges, a Vintage Air System, power windows, power steering and Wilwood Disc brakes on all four corners. See it here.