This is possibly the coolest classic truck to hit the road in recent years as it boasts plenty of performance and style to match.
---
Classic Chevrolet trucks are the most incredible vehicles on the used and collector cars market because of the vast engine options, classic style, and crazy color schemes. These steel-bodied masterpieces have shot up in popularity over the last few years because of the growing interest in vintage automobiles. Trucks are particularly effective vehicles as they combine the utility of a truck with the style and antiquity of a classic car. This particular truck is a fantastic vehicle for any automotive enthusiast who seeks a little more carrying capacity and performance while still providing plenty of benefits of a classic car.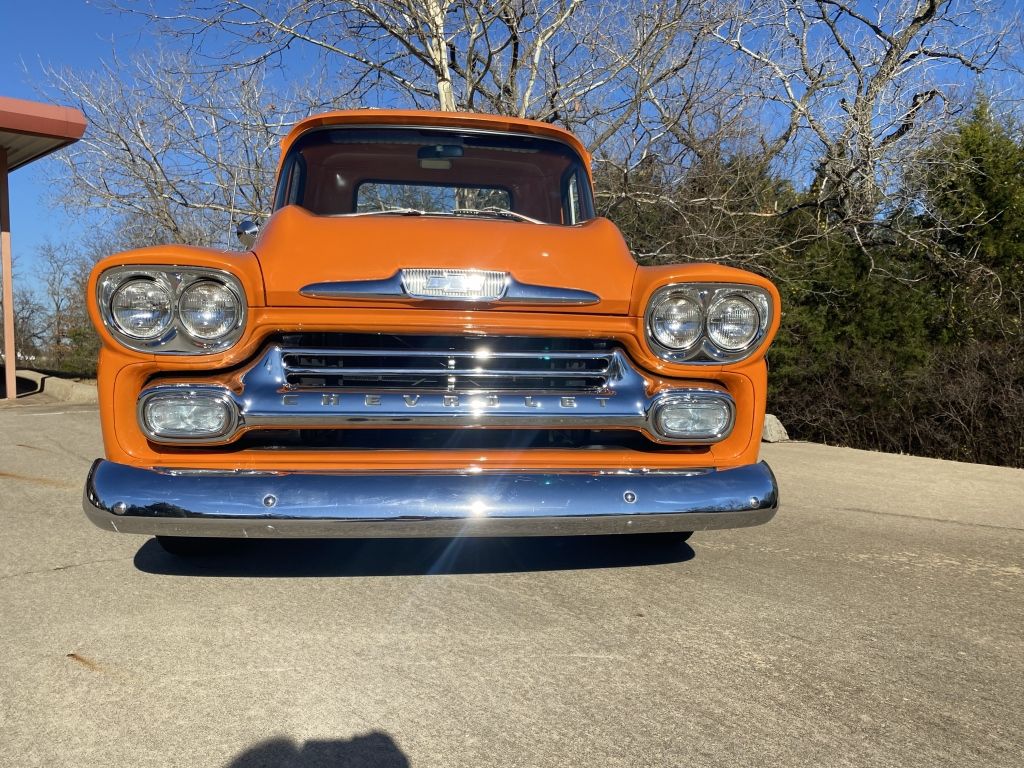 This 1958 Chevrolet Apache has been fully restored and given the complete nut and bolt detail you get with a professional builder. Under the hood of this truck is a potent 350 ci V8 engine which makes sure that the vehicle always runs and drives incredibly well. All of the power delivered by the V8 is sent through an automatic transmission which is yet another thing that makes navigating the truck an extremely comfortable experience. Everything from the drivetrain to the body is in far better condition than when it was brand new, as it has all been given the kind of care and attention that only a genuinely well-crafted restoration can provide.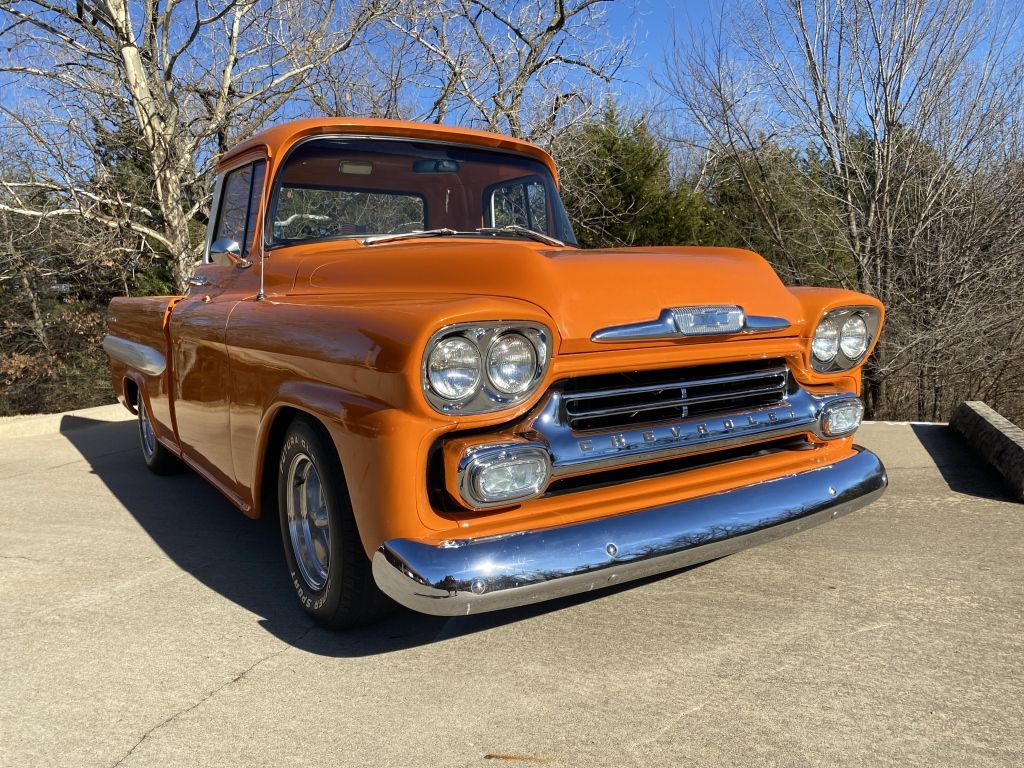 This level of detail carries over to the exterior and interior as well as they both sport perfect condition with refurbished materials. The ideal body boasts a rich orange and white color scheme, making you stop and stare. A set of classic wheels provide a remarkable contrast with bright chrome, along with the well-kept steel exterior. The interior follows the same color scheme, a recurring theme for vintage vehicles like this. Without a doubt, this truck is the perfect vehicle for any car enthusiast with a passion for utility which doesn't want to give up style.