With the power of a 496 ci V8 engine under the hood, you'll dominate the drag strip in this 1970 Chevelle!
---
The 1970 Chevrolet Chevelle is possibly one of the most remarkable American cars to ever hit the vast highways of the American road system. In their prime, these cars dominated the drag strip with engines like the 454 and 427 ci V8, which carried the vehicles to quarter-mile times in the low 12-second range for COPO models. However, the car featured here is even more fantastic than a completely stock race-bred Chevelle masterpiece as it sports an insanely powerful V8 engine that spins the rear wheels with ease. Moreover, the condition of this ridiculous muscle car is nearly perfect as it has been given the particular kind of care that only a true automotive enthusiast can provide. Everything from the massive cowl hood to the fast rear tires tells you that the owner of this thing knew what he was doing. This is an impressive car, to say the least, but what exactly makes it so great?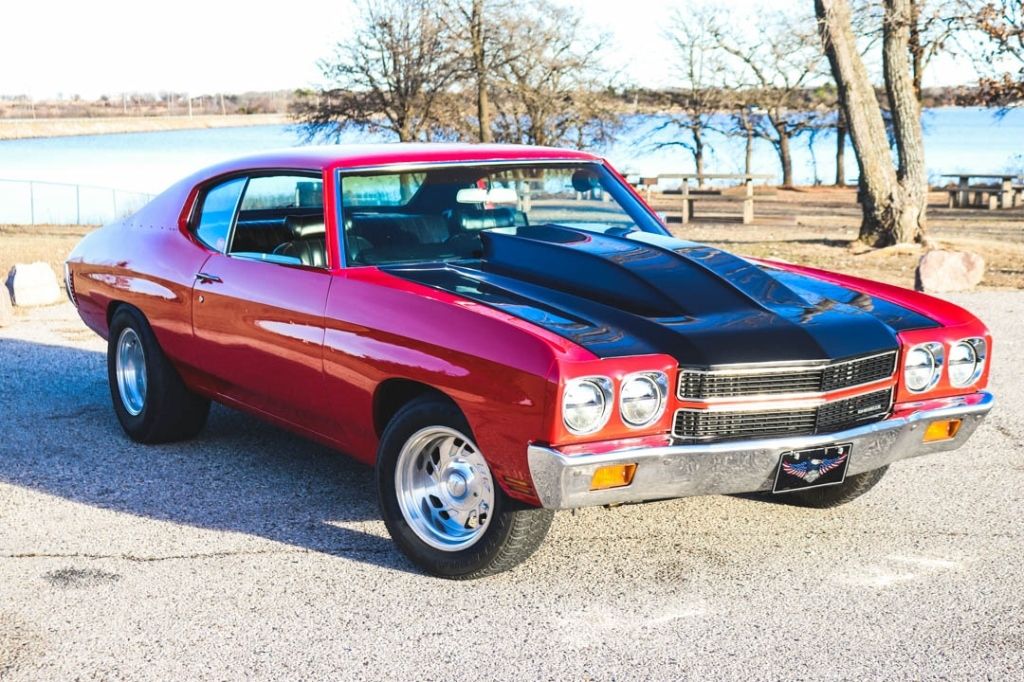 Under the hood is a gigantic 496 ci V8 engine that utilizes the extra rigidity and strength provided by a BBC crankshaft, upgraded rods, and some specially designed SRP pistons meant for forced induction. This means that the powertrain can handle a ton of power which is undoubtedly necessary for the Mighty Demon 850 CFM carburetor. Of course, bountiful performance is a given with an engine as massive as this one, but there is much more to the powerhouse than pure displacement. Another incredible upgrade that has been done to the car is the high output "Comp Big Mutha Thumper Cam K-Kit" which makes a beautiful sound and provides a ton of extra power.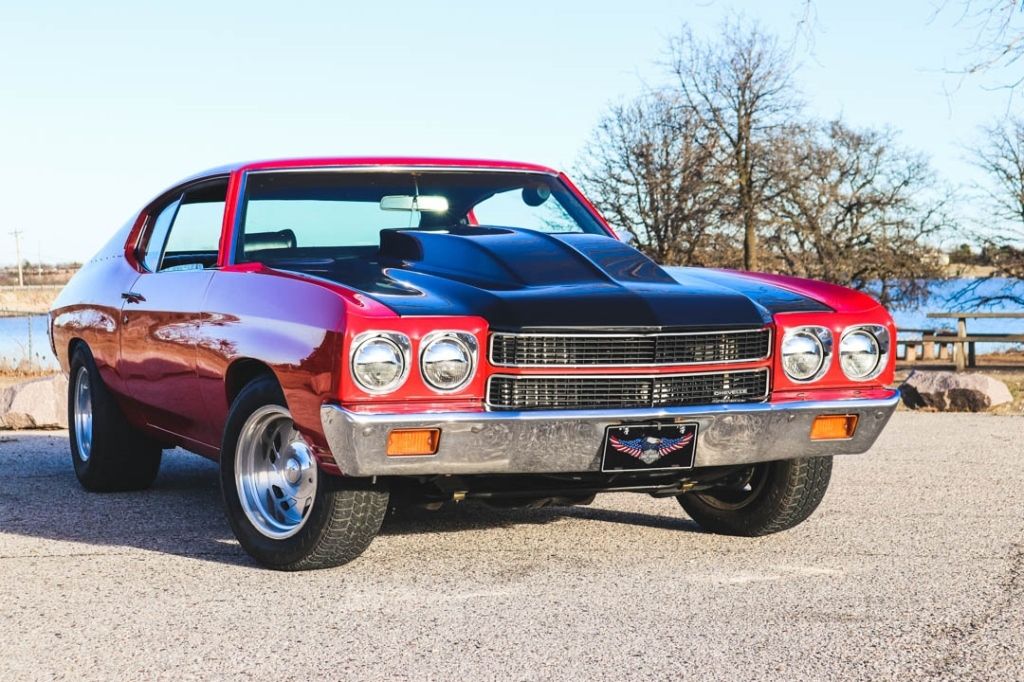 Spinning tires is a straightforward task for this powerful Chevy speed demon but don't worry about any hooking issues because, after all, it's not a Dodge. The rear wheels of this racing-inspired beast are wrapped in a set of extra-wide and thick drag racing tires. Those things make the power perfectly usable once it's been transferred through the Turbo 400 transmission. Of course, that was the priority choice of gearbox for drag racing and high-performance driving. The car's condition is the perfect example of the difference between abusing a high-powered vehicle and driving a fast car how it was meant to be handled. This is the ideal car for any automotive enthusiast looking for a classic car that can lay down low quarter-mile times at the drag strip.