What a year…
---
At the start of this year, it seemed like pretty much any other. The economy was strong, Arizona hosted some amazing car auctions, a whole slate of modern collectible car releases was scheduled for this year, and in general things were going great. Then there were murmurs of a new coronavirus spreading through China, but nobody could possibly know how that would affect just about everything in the automotive industry as well as the world. We think it's fair to say many people are relieved 2020 is almost over, even though there's no guarantee 2021 won't be just as bad or even worse.
Now that the year is about over, it's time to look at the 10 car-related stories which really encapsulate what surviving 2020 has been like.
1. COVID Corvettes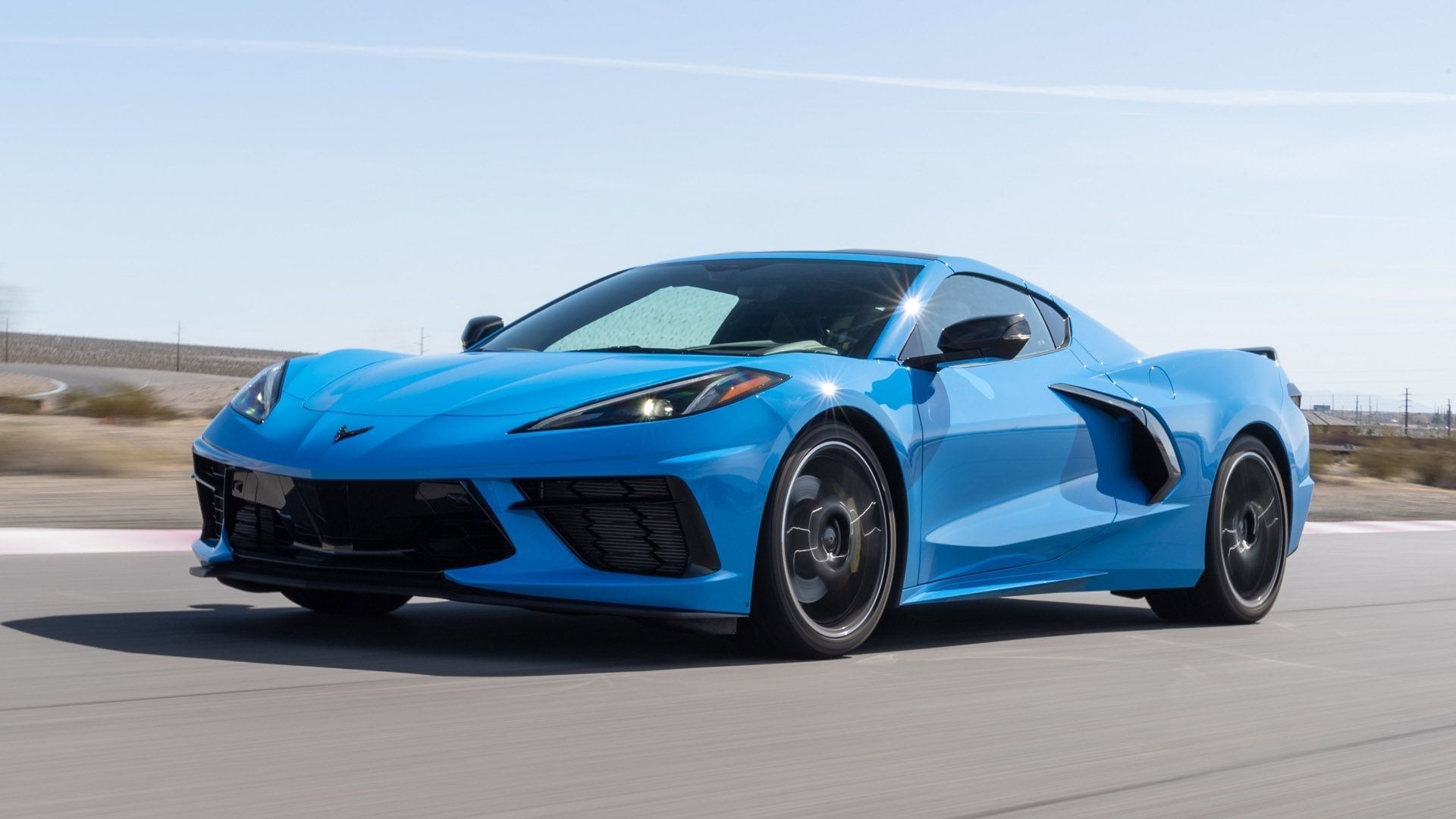 The market launch of the C8 Corvettes didn't go smoothly, thanks at first to a union strike in Bowling Green, then the shutdown of production as fear of millions of Americans dead from COVID-19 sent a shockwave through the country. The factory opened back up in May, but production was pretty slow-going at first, thanks to extra precautions taken to avoid spreading the virus among workers. While since then Bowling Green is churning out more C8 Corvettes, there have been reports of questionable quality control. This string of problems chronicles the way 2020 has gone.
2. Dukes Of Hazzard Jump In California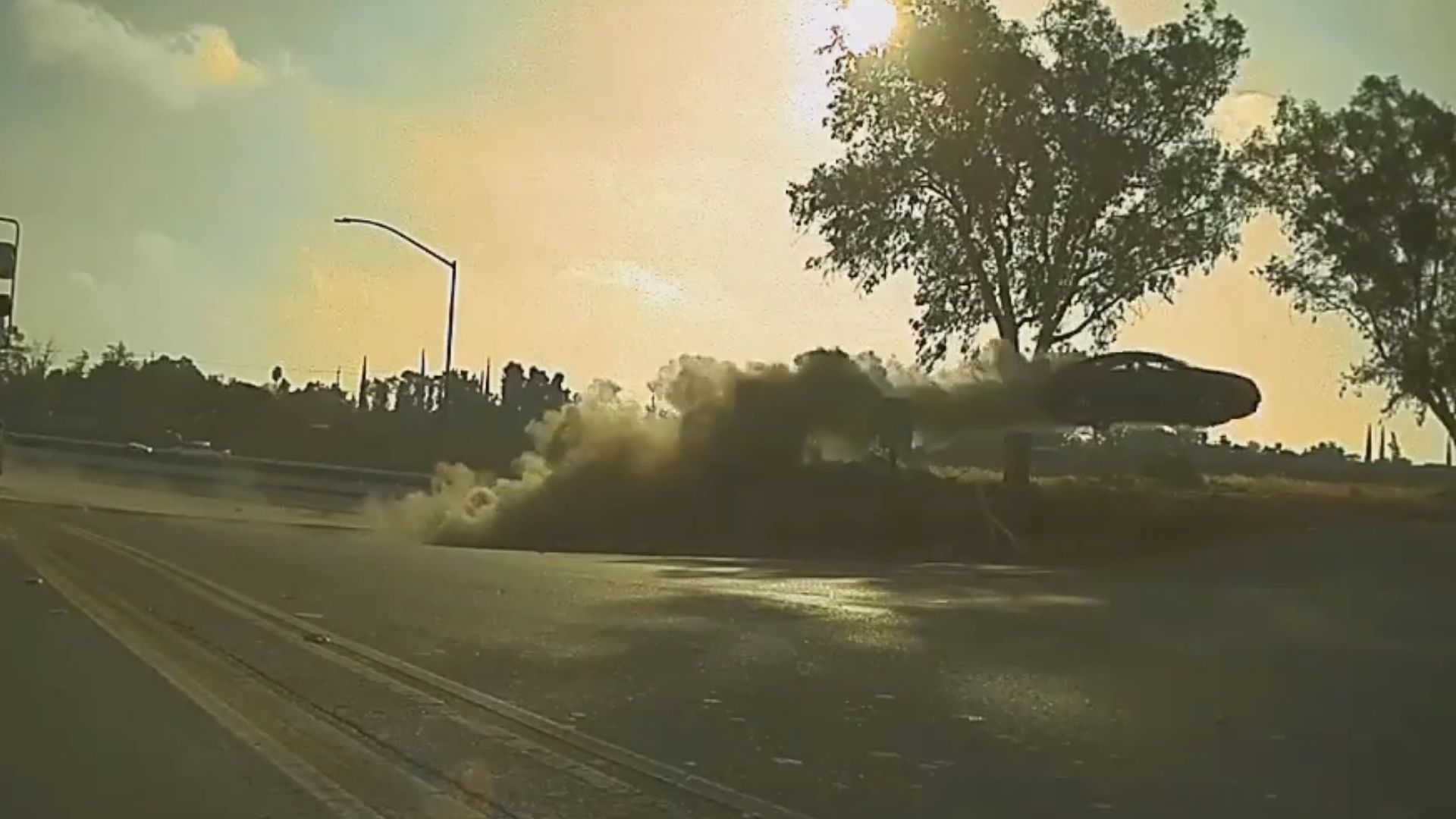 It kind of seems like fate fell asleep at the wheel this year or at least was texting, kind of like what might have happened with a driver in Modesto, California recently. That person inadvertently veered off the highway and did a Dukes of Hazzard-style jump, with the whole thing caught on camera.
3. Cheap Range Rovers Are Deceptive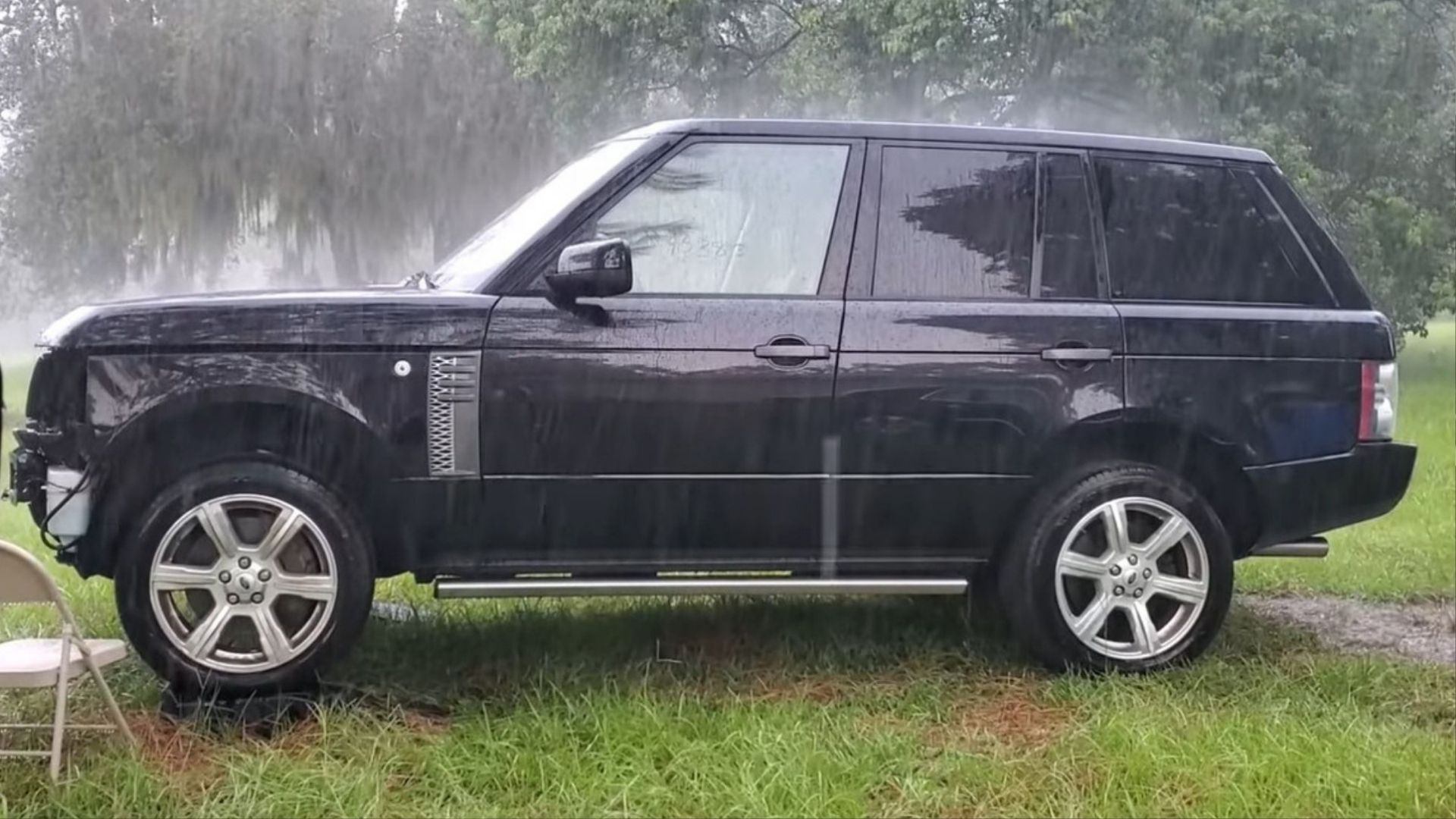 Thanks to YouTuber Samcrac, we get a potent reminder that the cheap Range Rover you see advertised online might be tempting, but it's really a four-wheel problem. The man who professionally brings cars back from the grave gave up on one recently after dumping a considerable amount into the luxury off-roader. Like Samcrac buying that Land Rover, we started 2020 with so much optimism, only to have reality smack us in the face.
4. Looted Hellcats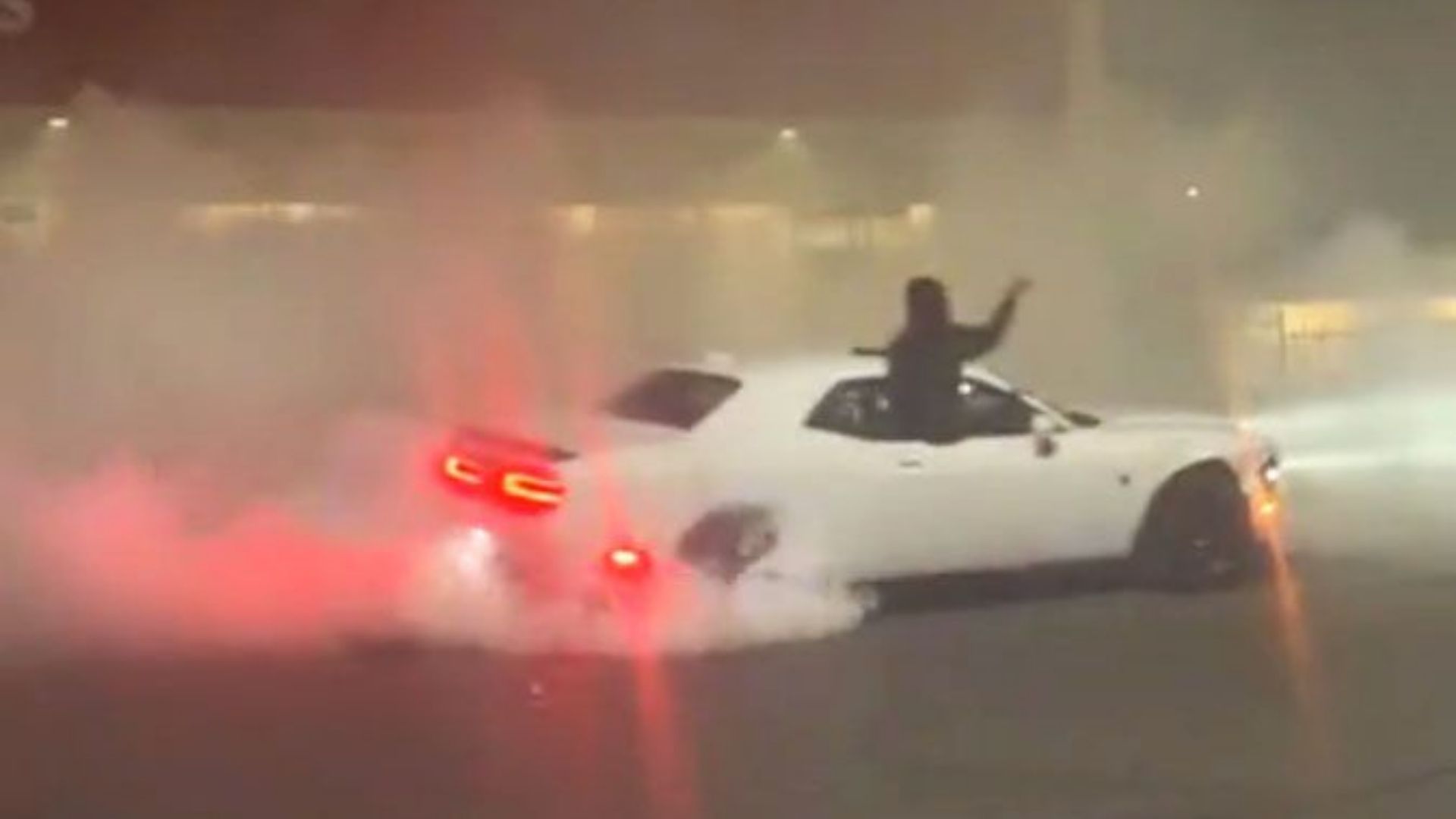 One of the most unbelievable stories of the year was about the dozens of Dodge Hellcats looted from a California dealership. Not only was it a brazen crime, the cars which were recovered were absolutely trashed and one guy was killed trying to run from the cops. This was a year of wanton violence and mayhem that ended in so much tragedy.
5. Hill Climb Mustang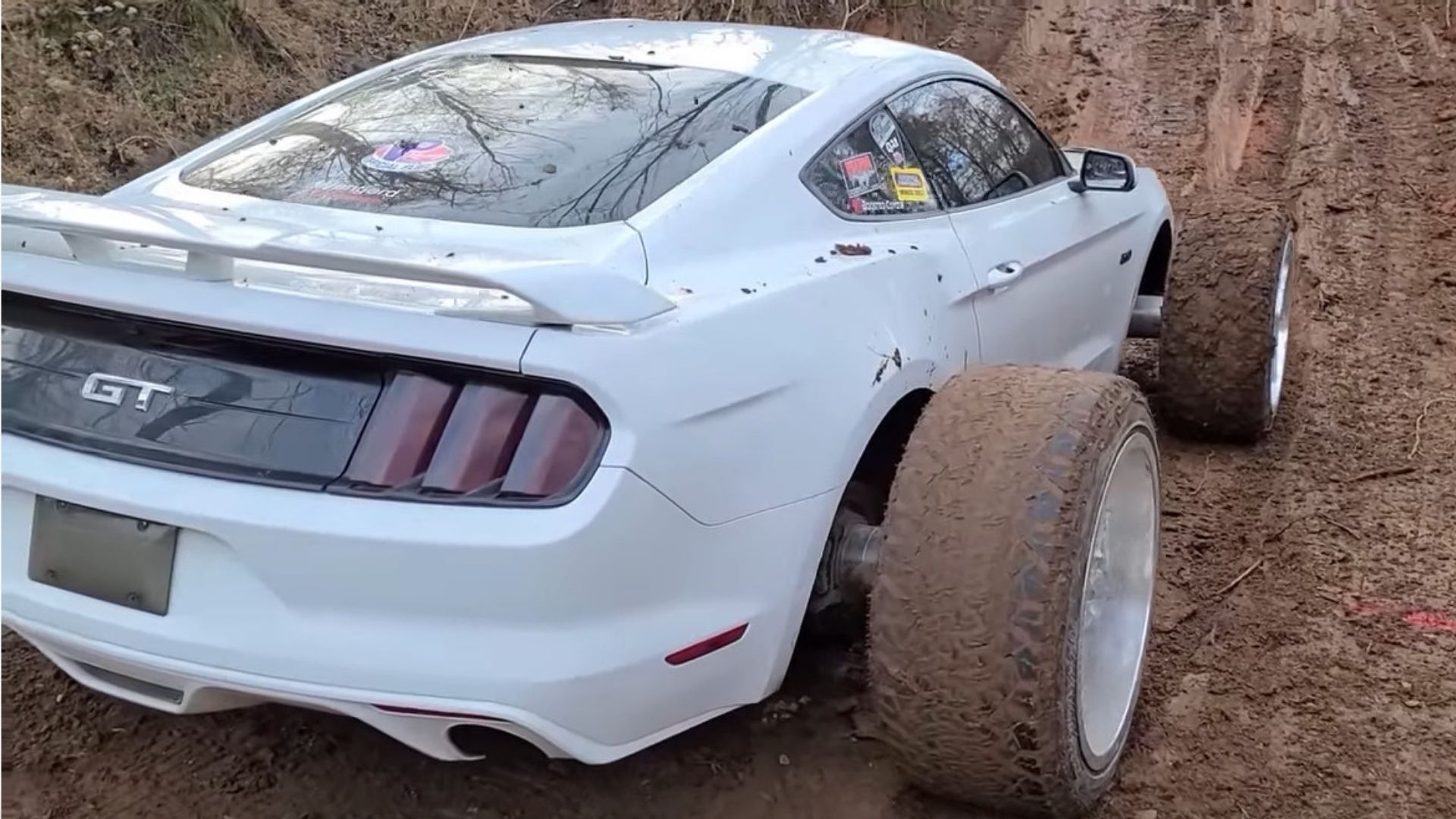 So much about this year seems almost pointless, just like this hill climb Mustang build. The guy just extended the hubs so he could fit larger tires on the pony car, so it's still rear-wheel-drive and we just have so many questions.
6. Florida Man Drives Bizarre Chopped Car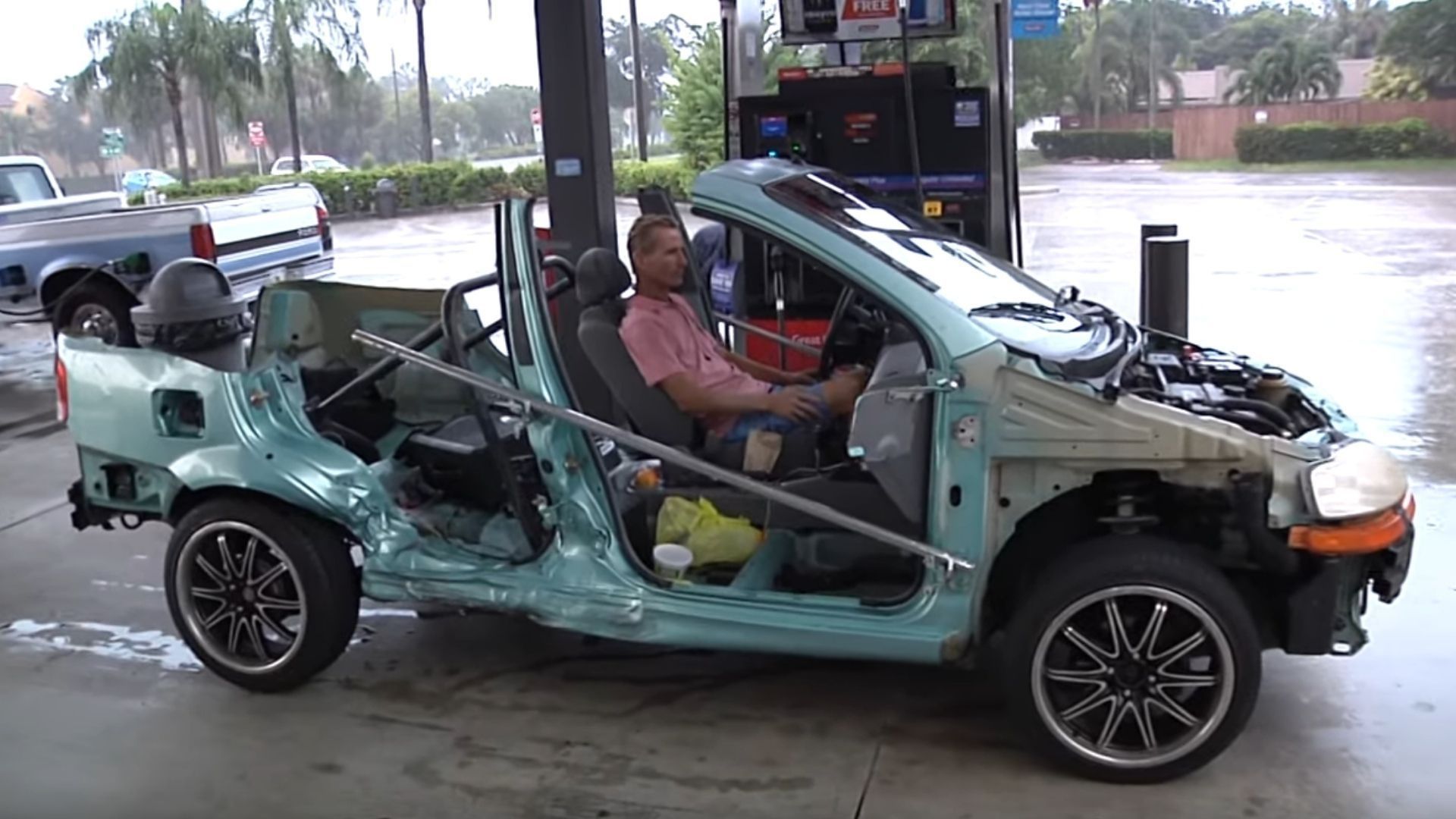 Ridiculous, that's one of the best words to describe 2020 and this chopped car a Florida man was spotted sitting in at a gas station. Who does this sort of thing? Florida man, that's who.
7. Alpina Z8 Looted And Crashed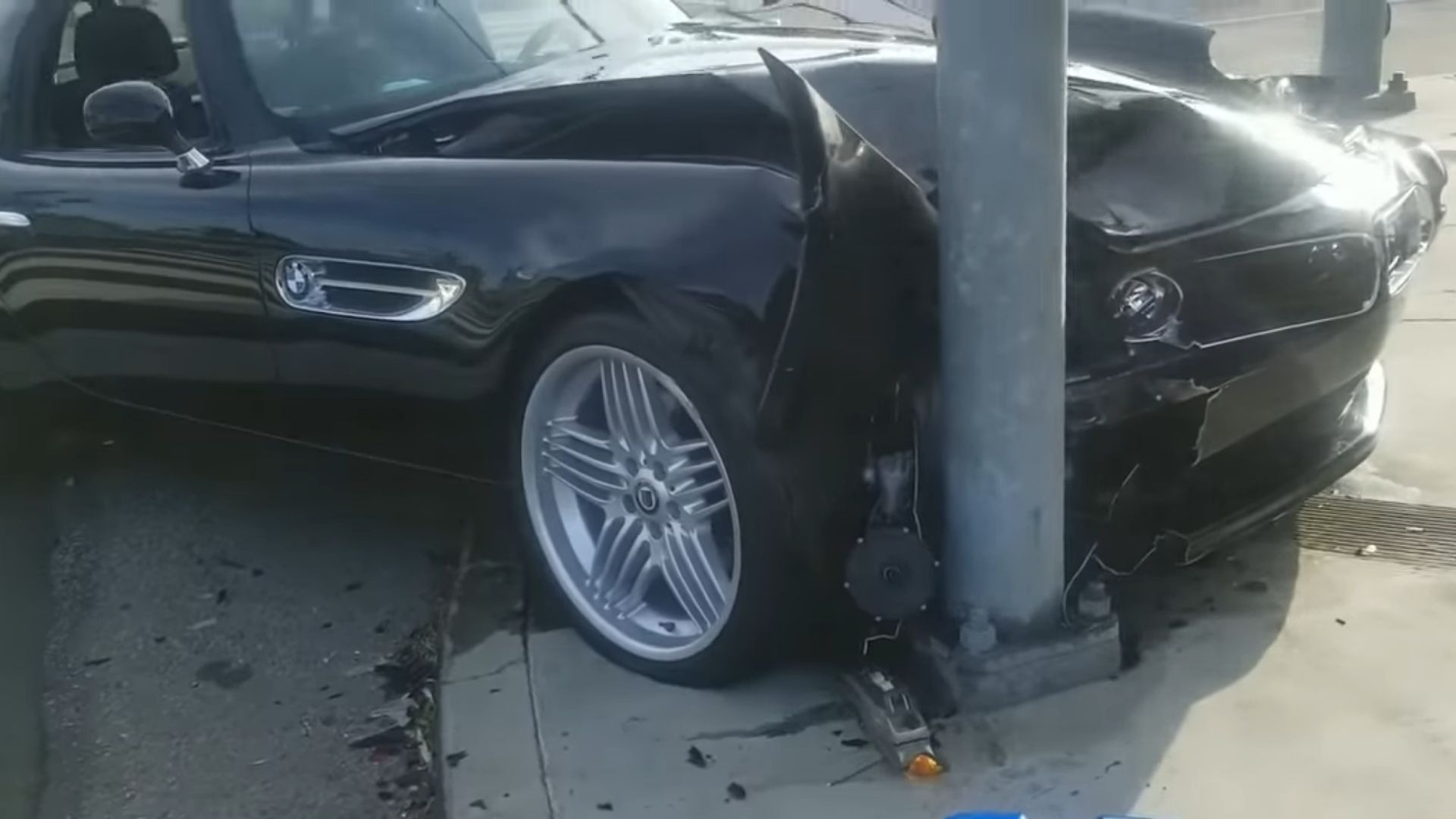 Another story which represents 2020 so well is the rare Alpina Z8 which was looted from a dealership in Santa Monica during the summer, only to be crashed nose-first into a pole only a few blocks away. It's absolutely tragic seeing such a masterpiece wrecked, but it's in the process of being repaired, so there is still hope.
8. Wrecked Mustang With Appropriate Stickers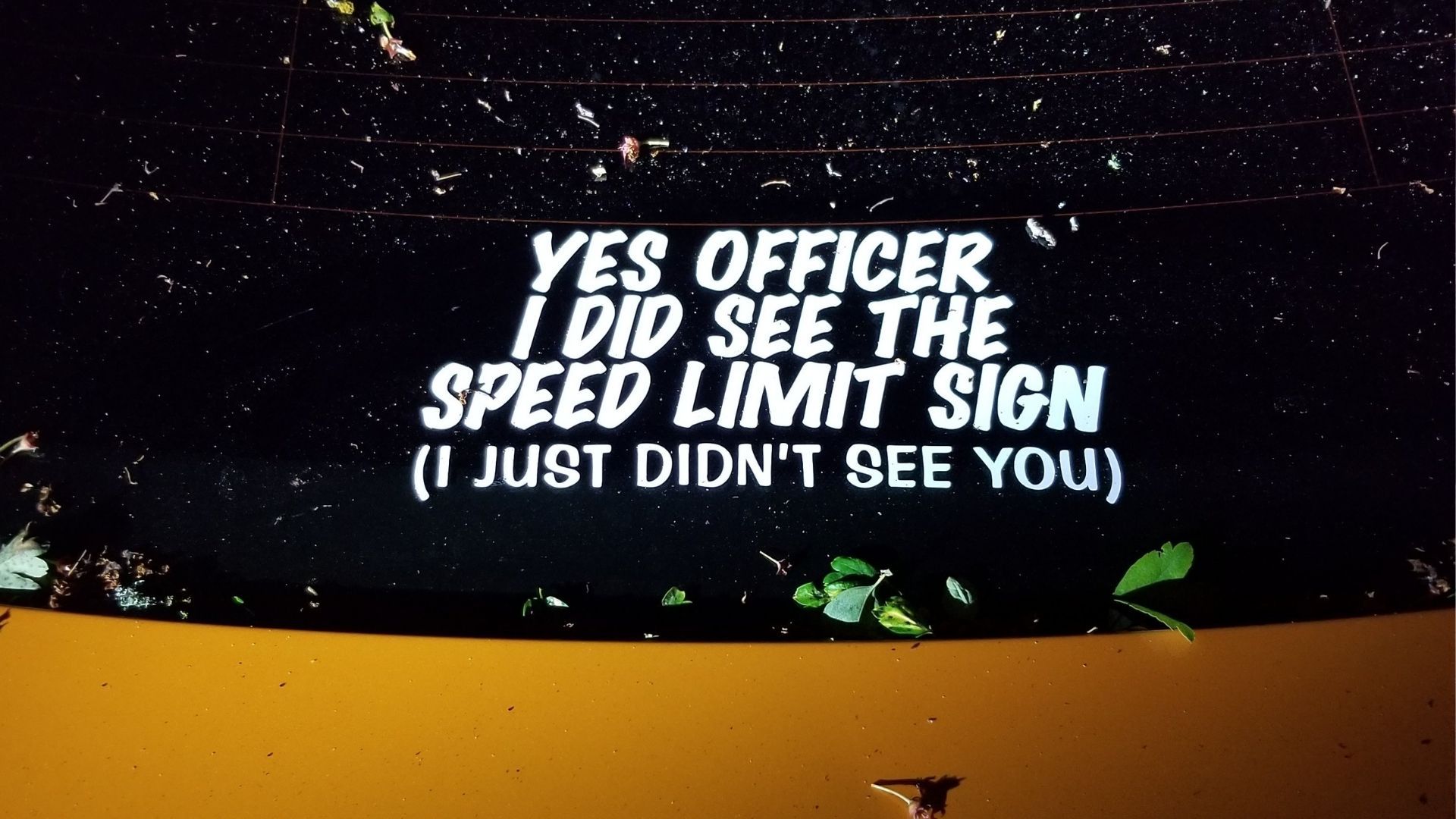 We saw a lot of moronic activity from drivers this year, including people wrecking out leaving meets as well as trying to race other cars. The most poetic of all these was a Ford Mustang which hit a tree head-on, the driver arrested, and the police posted photos of bumper stickers bragging about street racing.
9. Dad Crashes 1966 Corvette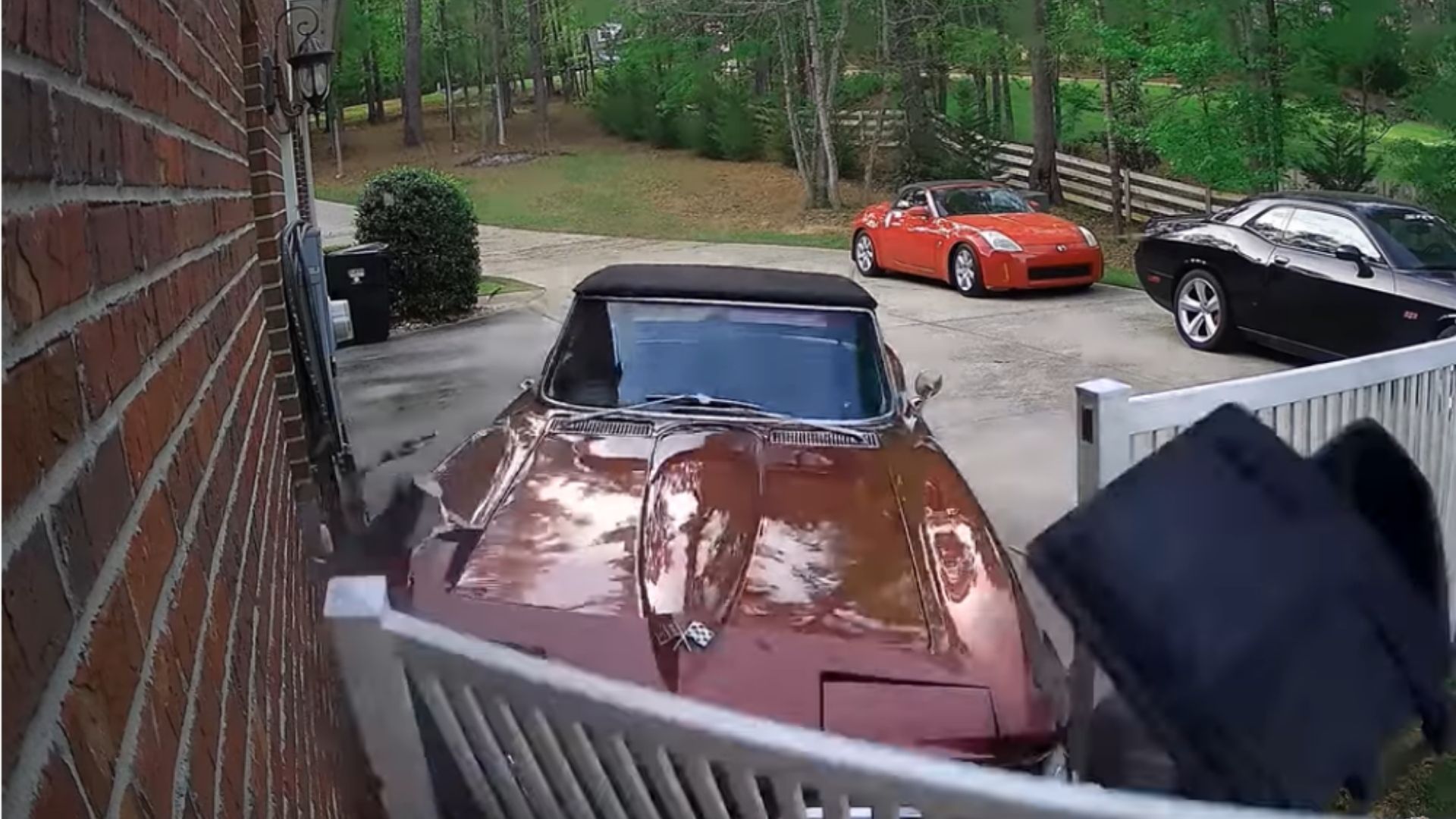 It's like beating a dead horse, but this year was tragic and pointless on so many levels, just like the story of a dad who crashed his 1966 Chevrolet Corvette into his house while trying to impress his daughter's boyfriend. This has been a year of people doing stupid things to impress others, only for it to end poorly.
10. Tesla Model 3 Crash Spews Batteries Into Homes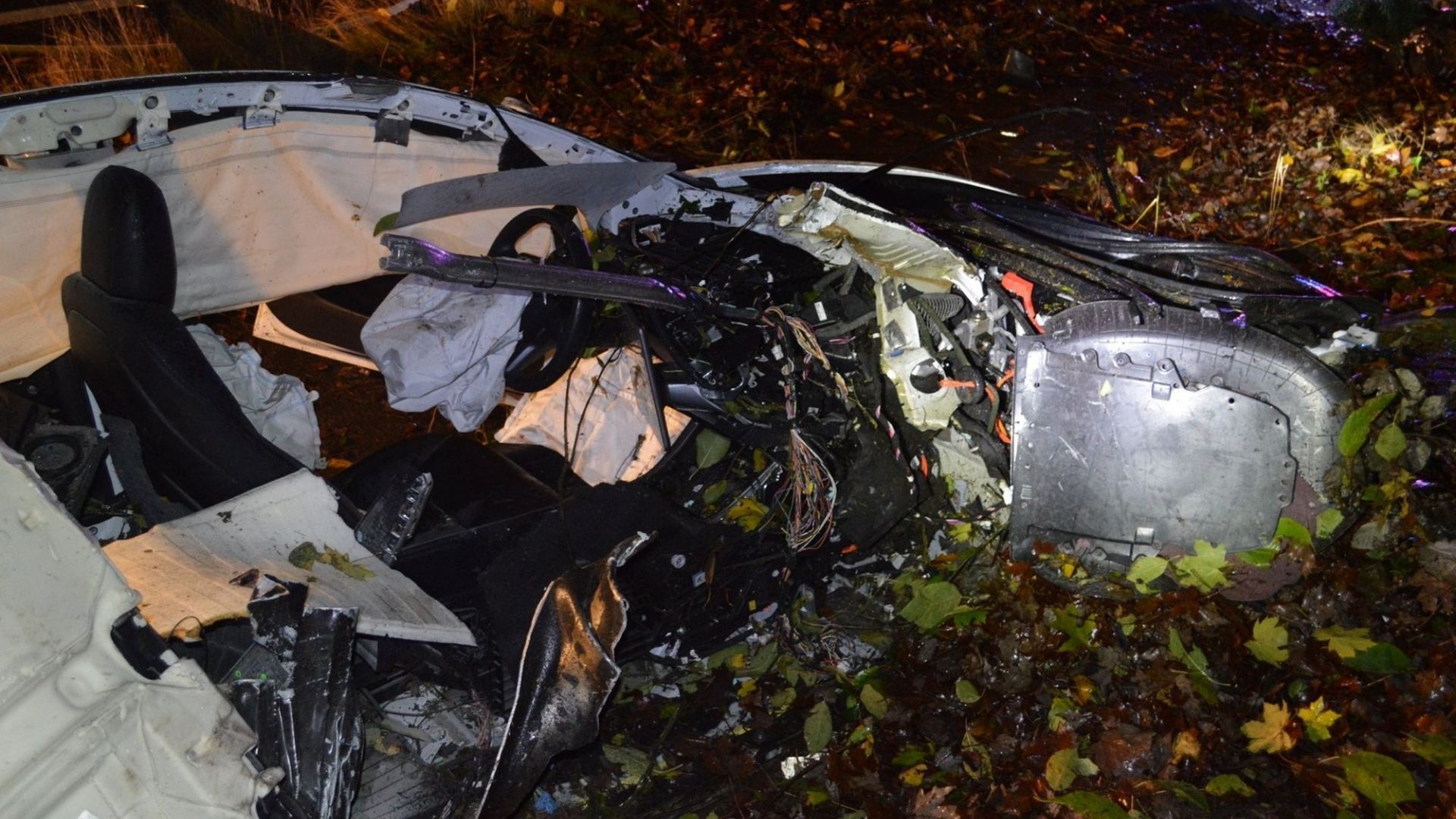 While 2020 certainly had no shortage of tragic events, the result of a Tesla Model 3 crashing while going over 100 mph in Oregon was especially horrific. Batteries from the wreckage were flung through the windows of nearby homes, one catching a bed on fire. It's just too bad one of these batteries didn't land in a dumpster and ignite the garbage inside, because that would've been the perfect symbol for this year.