Does this make it more collectible?
---
There's little doubt the C8 Corvettes are hot items right now, so GM's Bowling Green Assembly plant must be working hard to crank them out, especially after the delays suffered this year. However, one has to question the quality controls in place after seeing how this C8 turned out.
According to a member of Corvette Forum called W1NSLOW C8, who says he's in Golden, Colorado, when the car arrived at his Chevrolet dealership he was present for the unveiling. The guy immediately recognized the boomerang trim finish on the doors and body didn't match. What he ordered was the body color option, but there's Carbon Flash Metallic on the doors.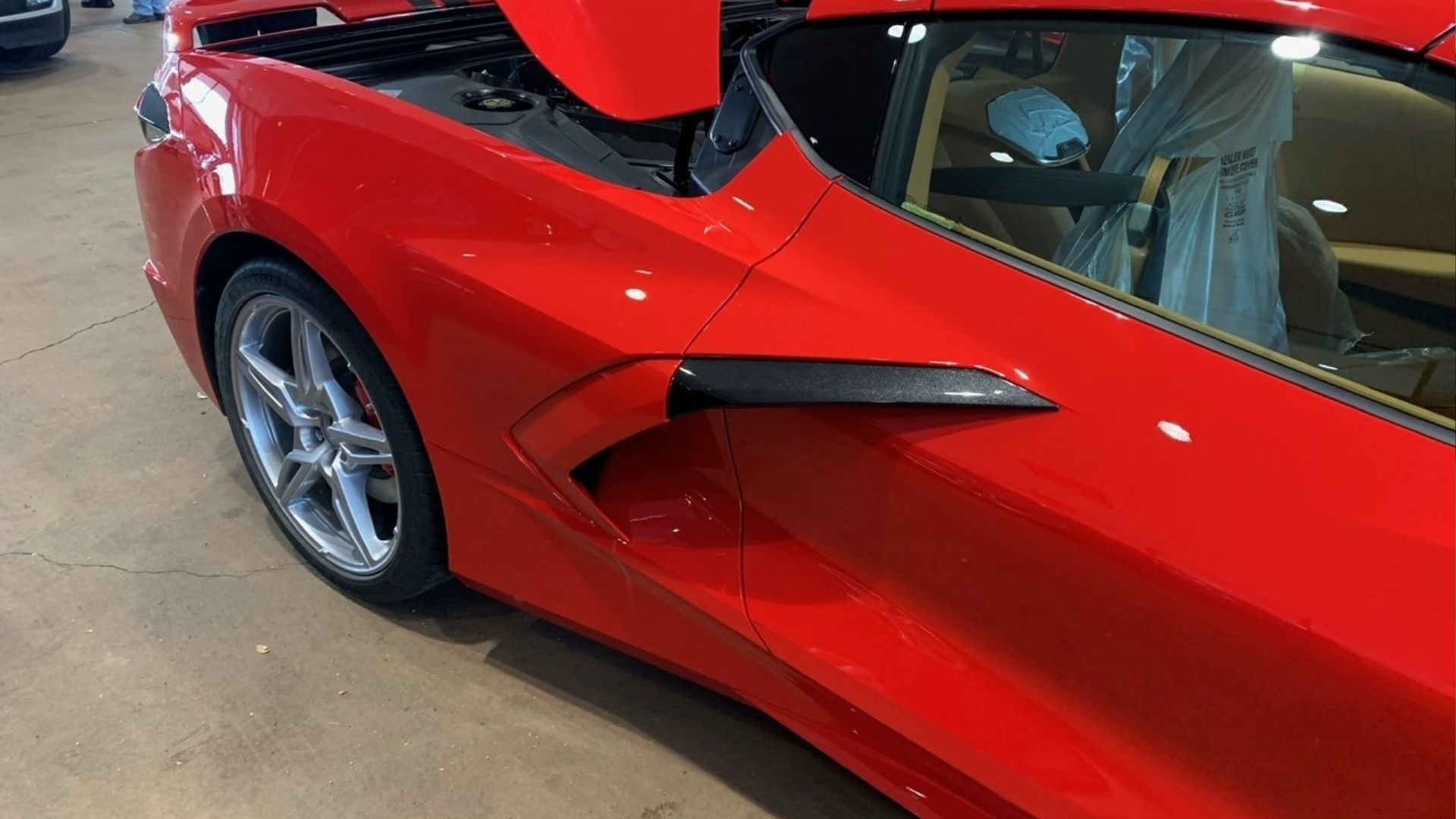 Somewhere out there is a new C8 owner with body-color boomerangs on their doors instead of Carbon Flash Metallic. As a matter of fact, such a picture has been floating around in Corvette owner groups on Facebook, although we can't verify its veracity.
Apparently, the dealership is in contact with GM about resolving the problem. But the real question is how this C8 left the facility like this? Some forum members have ideas. One user suggested it might be the result of the line workers and quality control agents working fast to get as many 2020 models out the door after the shutdown and extra virus measures which have slowed everything down.
Another user noted that while on the production line, there's a white protective film applied to the boomerang trim, making it difficult to identify the problem before shipping the 'Vette out. Only during the pre-delivery inspection when all the wraps are removed would the issue then be revealed. Someone else suggested union contracts are to blame since firing workers for performance issues is apparently prevented.
One has to wonder if something so glaringly obvious wasn't caught at the factory, what other mistakes might be made on C8 Corvettes. It might be a good idea to get that extended warranty after all.
Other forum users suggested the guy keep his C8 Corvette as-is since it's a 1 of 1 now. We're not sure if anyone will pay extra now or in the future for this split boomerang finish option, but back in the day many people thought the split window on the '63 coupes was just plain annoying, so consider that.
Check out the Corvette Forum thread here.