A perfectly matched pair of Ford's retro-flavored supercar.
---
We love the Ford GT. If the Chevrolet Corvette is America's Sports Car, then the Ford GT is America's Supercar. When you're talking about fans of the Ford GT, there's two distinct camps.
There are fans of the 2005-2006 Ford GT, powered by a supercharged Modular V8, who are vocal about the purity of the car and its V8 power. Fans of the new car cite its superior technological prowess and racing pedigree.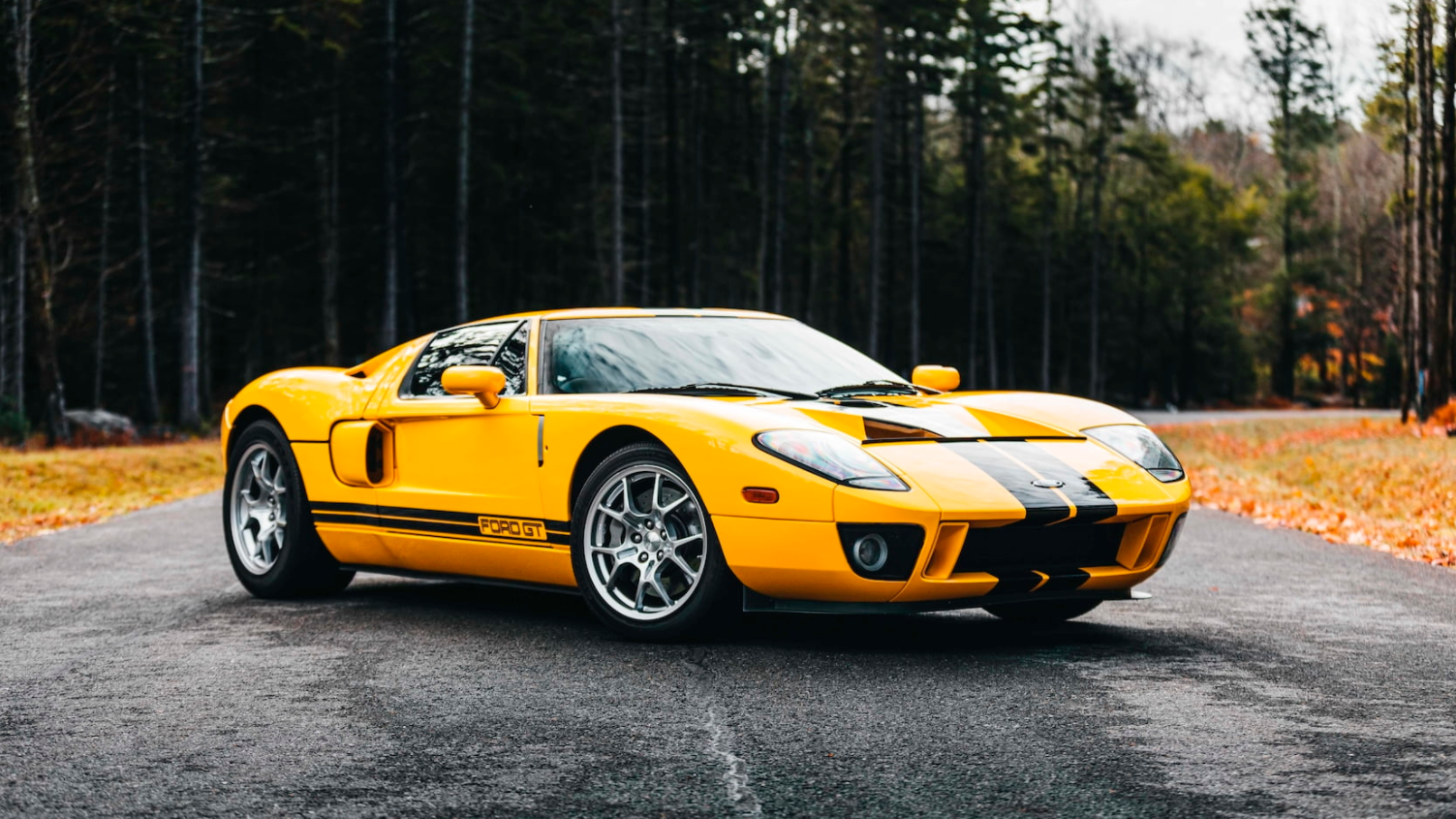 We say, why pick just one side? Both are fantastic. Especially in yellow with black racing stripes.
Apparently, some wealthy car collector out there agreed with us. As Part of Mecum Auctions' Kissimmee 2021 sale, both variants will be crossing the block. If you choose to buy both, you'll have a matched pair (and our undying envy).
The 2005 GT features all four options – racing stripes, painted brake calipers, BBS wheels, and premium audio courtesy of McIntosh. According to the listing, it's one of just 19 Speed Yellow Ford GTs built in 2005 with racing stripes and painted calipers.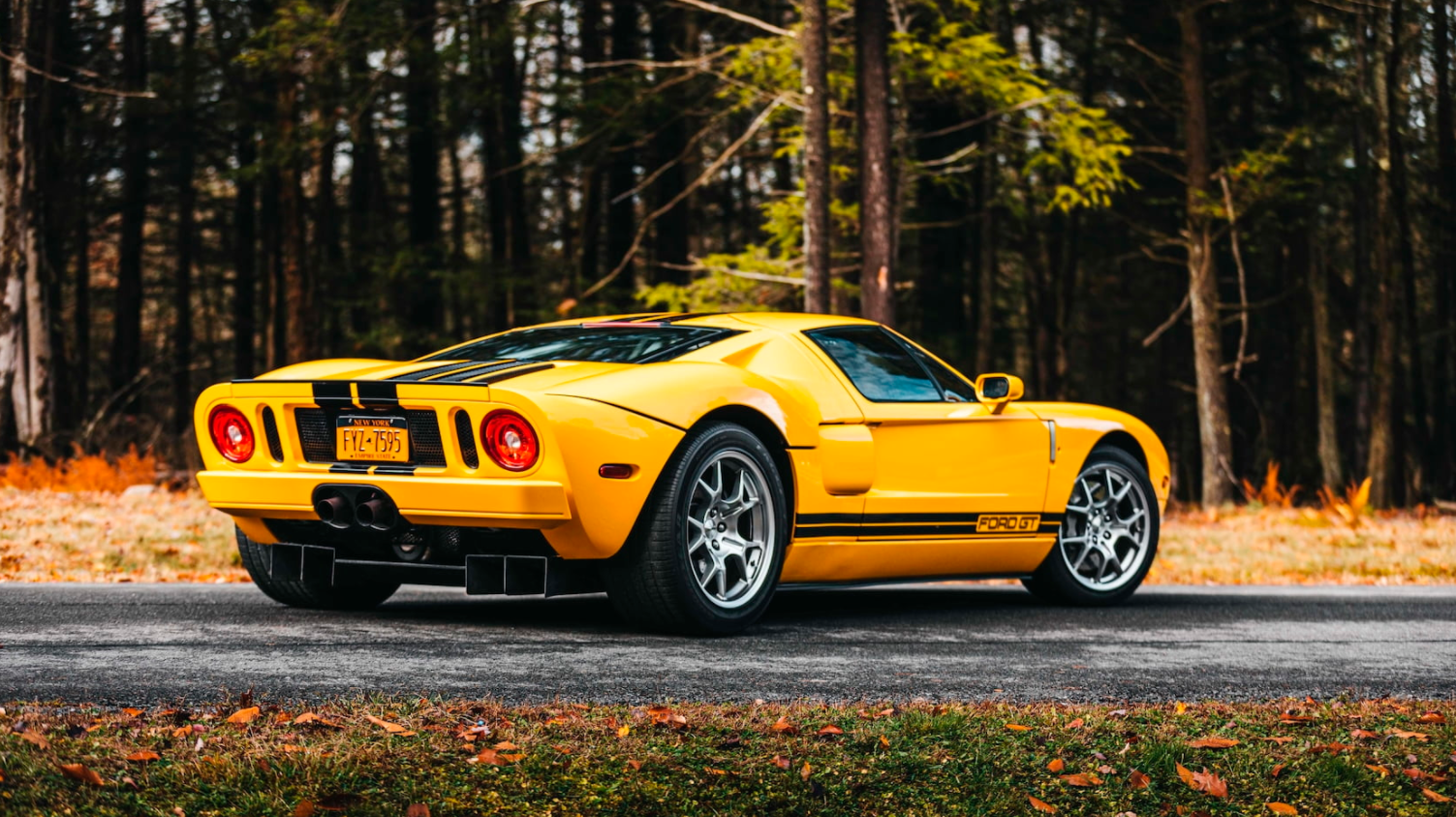 Of the 2,022 total Ford GTs produced in 2005, this car represents number 320. Since it was delivered, it's covered just 7,100 miles.
The 2018 Ford GT has a matching paint job that didn't come cheap. The auction listing states that the combination of Triple Yellow paint and Shadow Black painted racing stripes accounted for $15,000 of the car's base price.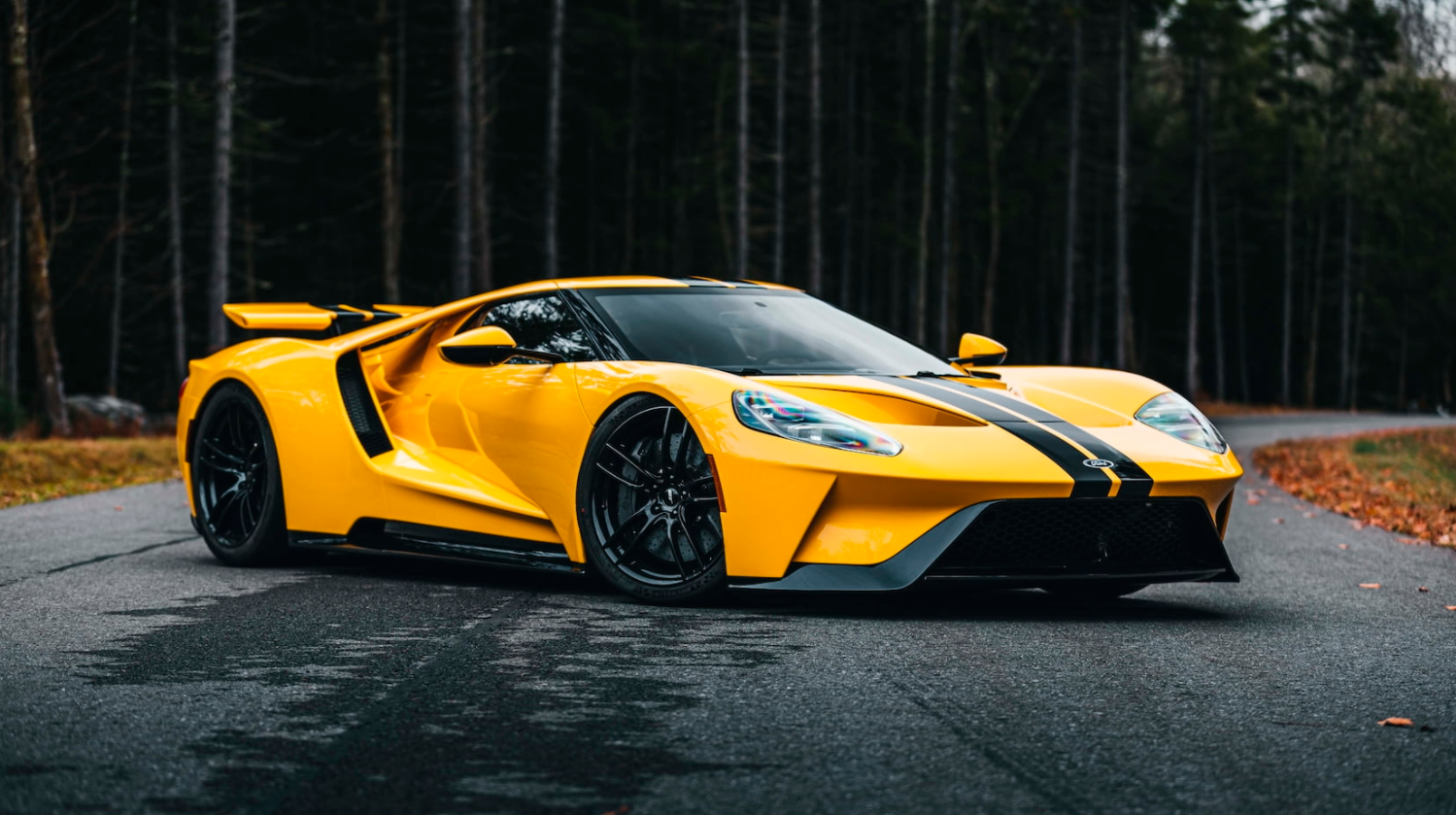 This one has just 1,665 miles, which we'd gladly add to if given the chance. owning just one of these cars would be incredible; both would be bliss.
Once again, your chance comes during Mecum Auctions' Kissimmee 2021 sale, which will run from January 7 though January 16. Good luck, and happy bidding!