They call it the MUDstang…
---
Weird car builds seem to be everywhere these days, and while they certainly are entertaining to see and maybe sometimes to laugh at, we personally think modifications that improve or enhance performance are best. When it comes to muddy hill climbs, a muscle car is about the last vehicle we'd pick for the job, but someone obviously thought otherwise. Wearing comically oversized tires and sporting many other mods, the MUDstang is one of the most pointless utilitarian machines we've seen in a while.
Read more from Motorious here.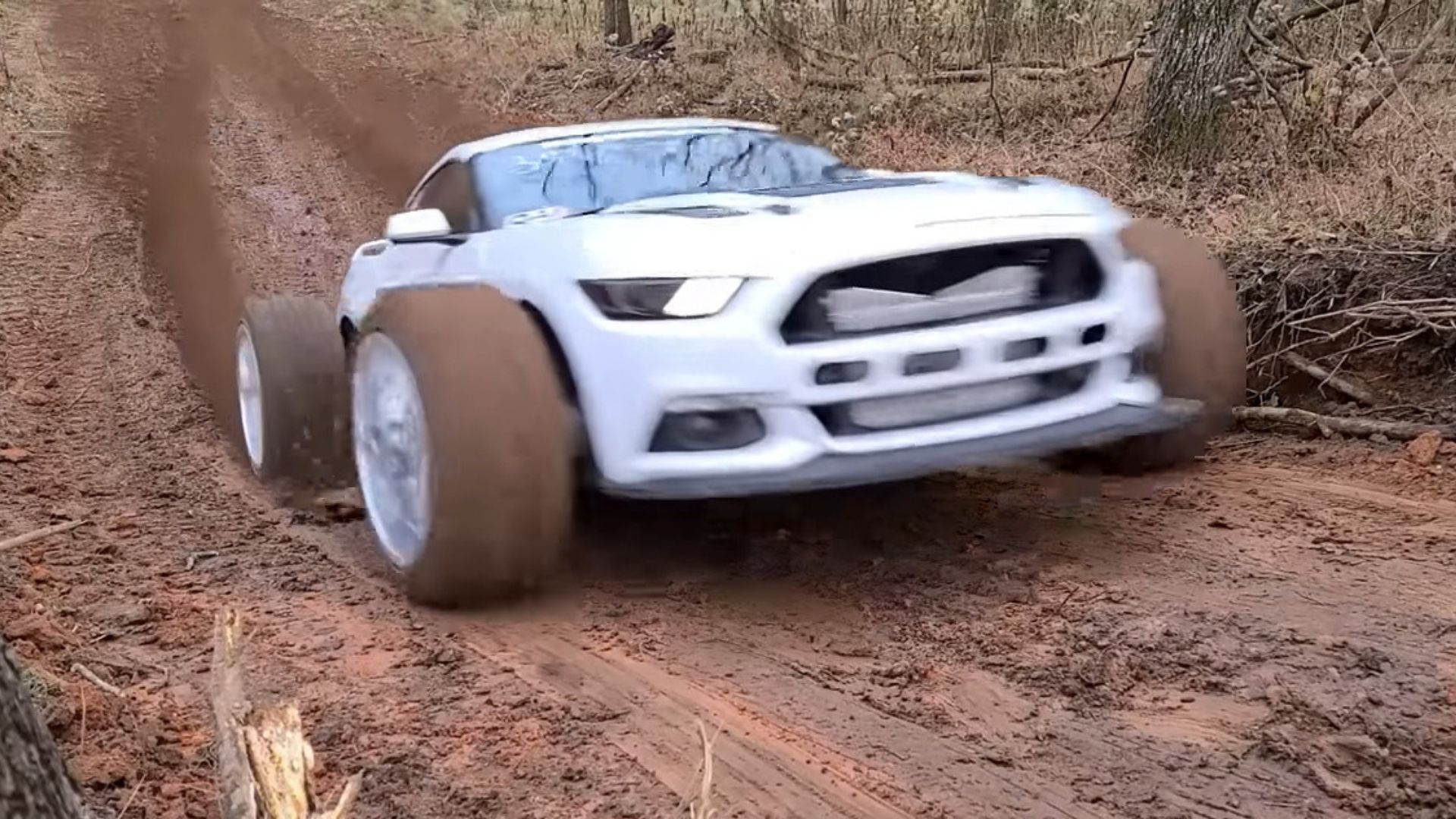 As you can see, the axles have been extended to put the oversized wheels and tires well beyond the stock fenders. It's an interesting move to not jack the MUDstang up, but we're sure he has reasons he's not explaining.
As for the engine in the MUDstang, it's still the gen 2 Coyote 5.0-liter V8, but it's been built by the owner with twin 67mm turbos. Most importantly, those upgrades probably mean more low-end torque, or at least it should if the guy wants to use the pony for off-roading. He does mention the engine is making about 1,200-horsepower.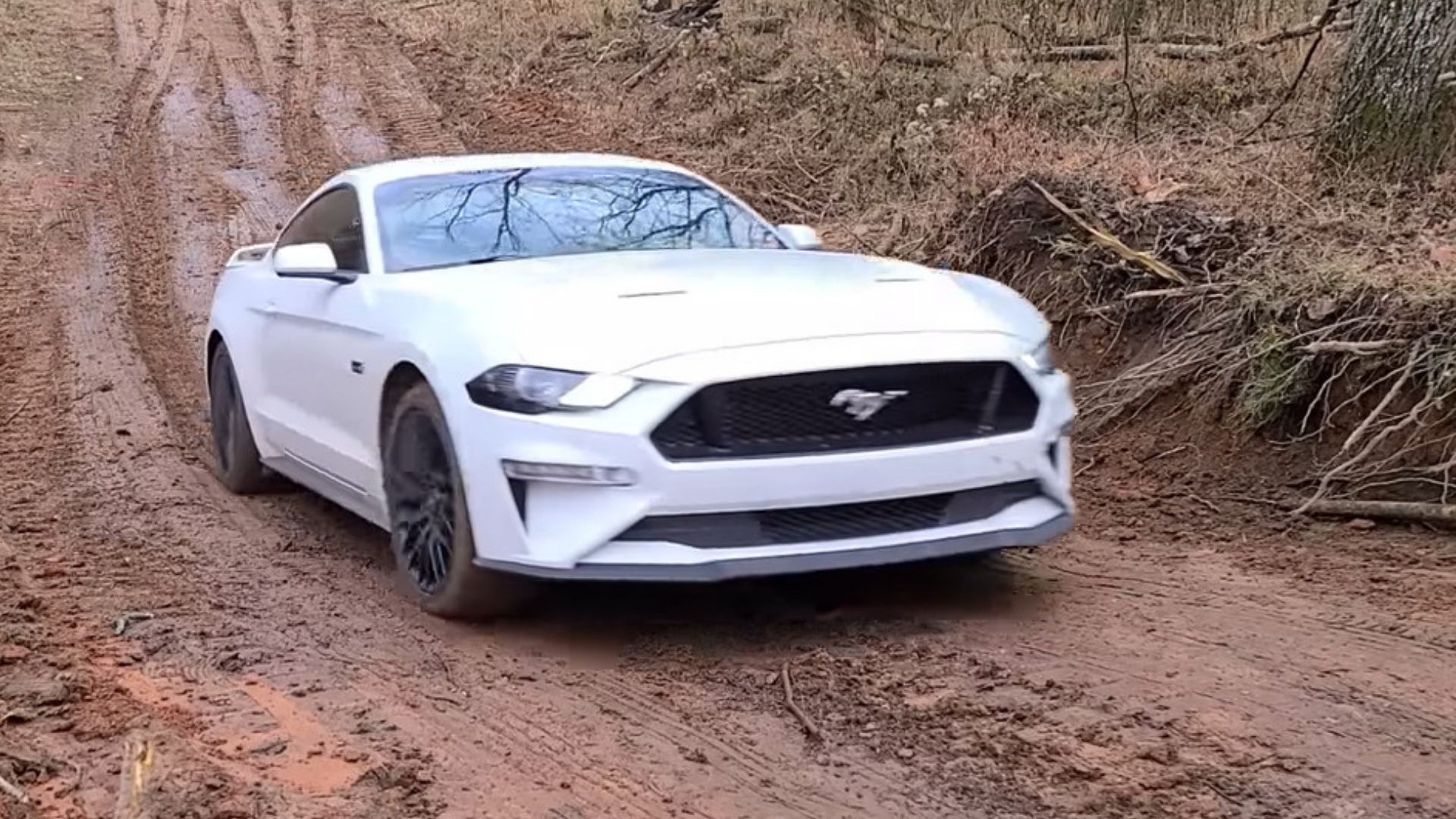 For reasons we're not clear on, the guy in the video decides to have a muddy hill climb competition between the MUDstang and a regular Mustang GT. What did he think the results would be? It's really not hard to tell which is going to win.
Of course, this isn't the first time we've seen a monster truck-inspired muscle car. In fact, we've seen plenty of Mustangs riding on big tires, but usually the car's on a truck chassis that's jacked up. That certainly is a difference with this build. It's also worth noting the name "MUDstang" has been used in the past, so that's not even new. However, the video is entertainingly weird, so have at it and enjoy.