Ch-Ch-Check yourself before you wreck yourself.
---
Driving high-powered cars can be a blast and a half, but there have been plenty of times when we find ourselves in sketchy situations. The driver of this Ford Mustang was slapped into handcuffs and hauled off to sit for awhile in county after he wrecked into a tree while intoxicated. While that isn't funny by any stretch of the imagination, the bumper stickers on the back of the car brought some ironic humor.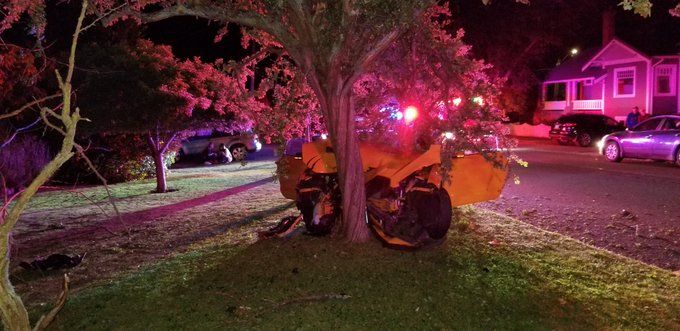 The Oak Bay Police in BC, Canada, recently clocked a driver of Ford Mustang speeding at 45 mph in a 25-mph zone, a spot notorious for having bad high-speed crashes. As protocol, they activated the flashing blue lights to pull the Mustang over. The orange Mustang continued to speed off but ultimately met a tree head-on.
Oak Bay Police made this post on Twitter:
While drag strips and other fun events exist that allow you to test the limits of your car, street racing still lives on everywhere. Miraculously, there were no fatalities to report here, except for one bright orange Mustang. The driver and passenger were both uninjured, but the back seat passenger was taken to the hospital with a possible back injury. The driver of this car was a 20-year-old female with a learning license and was not following the rules of limiting her car to one person. Even more, the 20-year-old driver was also intoxicated.
First bumper sticker reads "Street racing is not a crime, well it is, but **** it."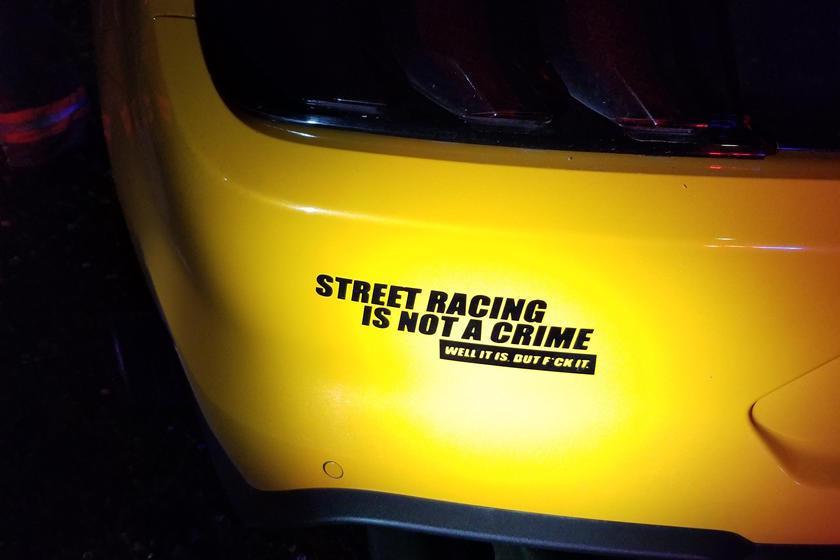 The second bumper sticker on her car reads "Yes officer I did see the speed limit (I just didn't see you)."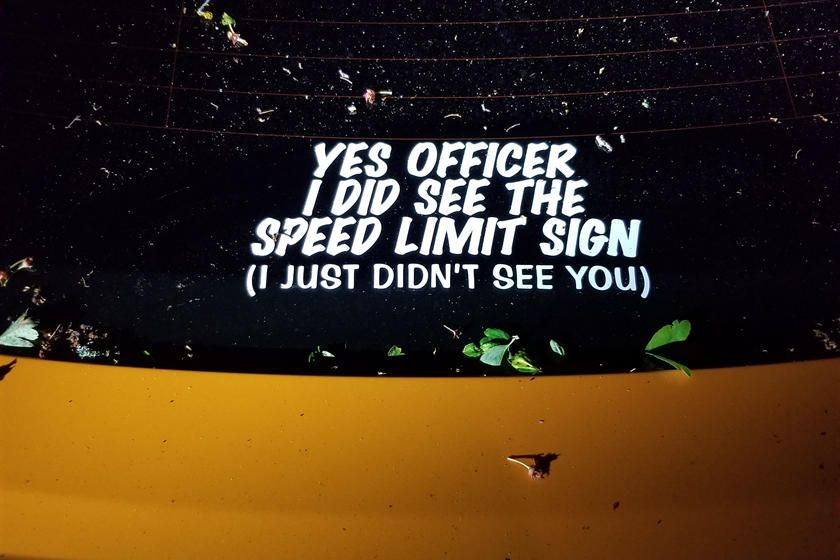 As of yet, prosecutors are still figuring out the charges. We have to admit that the bumper stickers add a bit of ironic humor to the situation. Depending on what this young lady gets charged with, let's hope she doesn't repurchase these stickers to throw on the back of her next car. While some do find this quite humorous, the Oak Bay police department responded with this:
"The stickers on this car are an indication of how immature and unaware some drivers are. This driver endangered the lives of her passengers and others and ultimately injured one of her passengers. We sincerely hope nobody has to die for these people to understand how serious this is"
We are happy to hear that the outcome of this wasn't more serious, but hopefully the young driver takes this as a hard-learned lesson.