But we have a solution in mind…
---
While GM is riding high with the C8 Corvette generating tons of interest and production finally looking like it will hit normal levels, the Chevrolet Camaro is in dire straits. When it comes to the modern pony cars, the Camaro has trailed behind the Ford Mustang and Dodge Challenger in an ever-distant third for sales.
The mid-engine Dodge Charger built by SpeedKore for F9 is everything wrong with modern muscle cars. Learn why here.
The thing is, GM obviously knows the 6th gen Camaro is a stinker. When the chip shortage really hit the automaker full-force, it decided to stop Camaro production not once but twice. The first time the stoppage was only supposed to be for 2 weeks or so, however that turned into almost 2 months. Clearly, this signals the company knows demand for the Camaro is weak and likely that profit margins aren't as fat as for other products, like the C8 Corvette.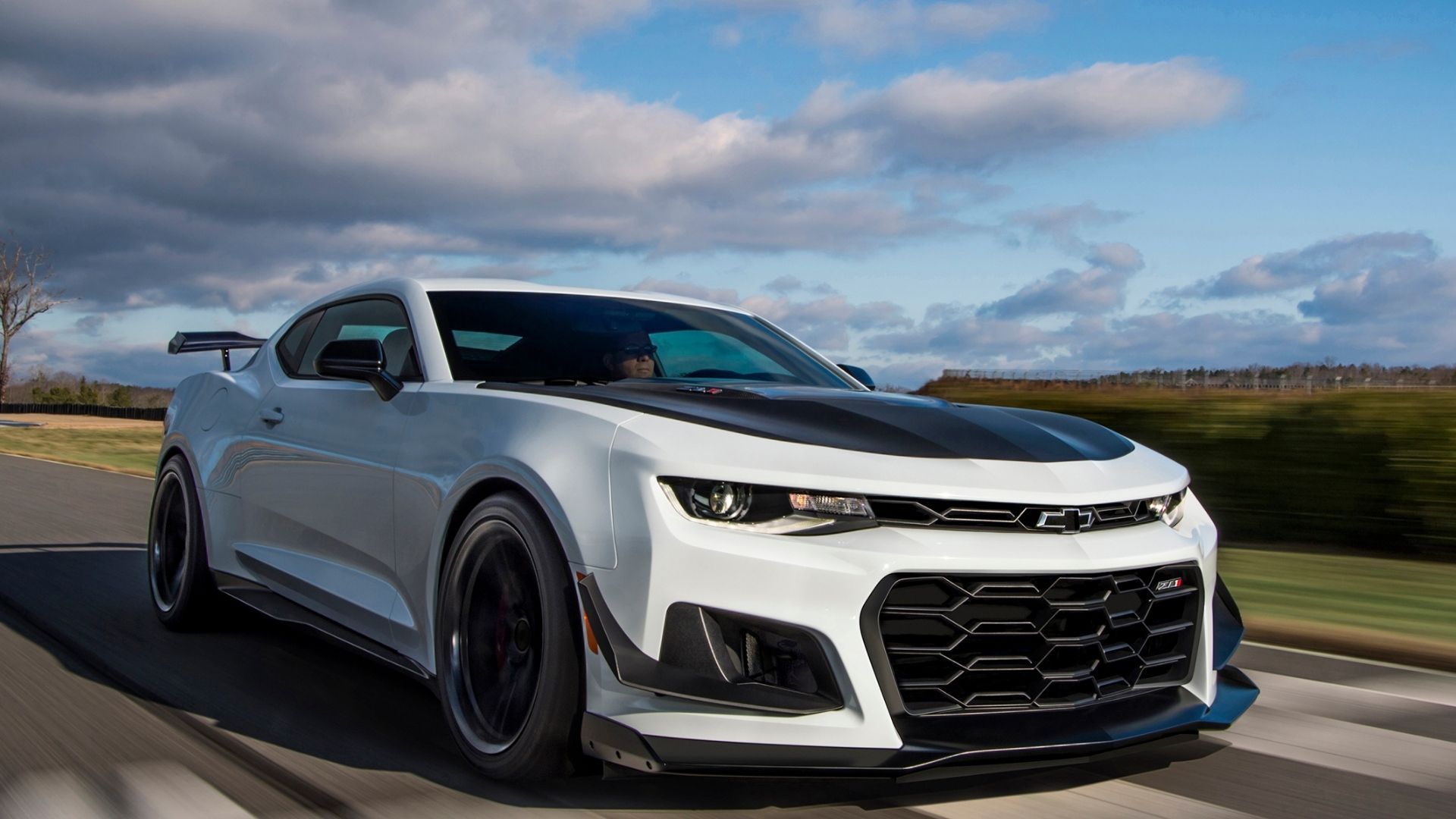 Speaking of the Camaro's sports car big brother, the only production stoppage because of a parts shortage had nothing to do with computer chips, showing GM is clearly prioritizing its mid-engine performance car.
We could dig through sales figures to illustrate how badly the Camaro is lagging behind the competition, but we've done that before here and here and here. Yes, GM's pony is getting gapped big time and something needs to be done.
Hopefully, there's already a bold plan churning inside the halls of the GM Renaissance Center in Detroit. However, we've put our heads together and have a plan which might not make everyone happy but should lead to a huge sales upswing.
Unlike some other automotive sites, we don't think the answer is electrification. Sure, GM could offer electrified versions of the Camaro, but electric car sales are still so niche that switching the muscle car over to only an EV would make sales plummet even more.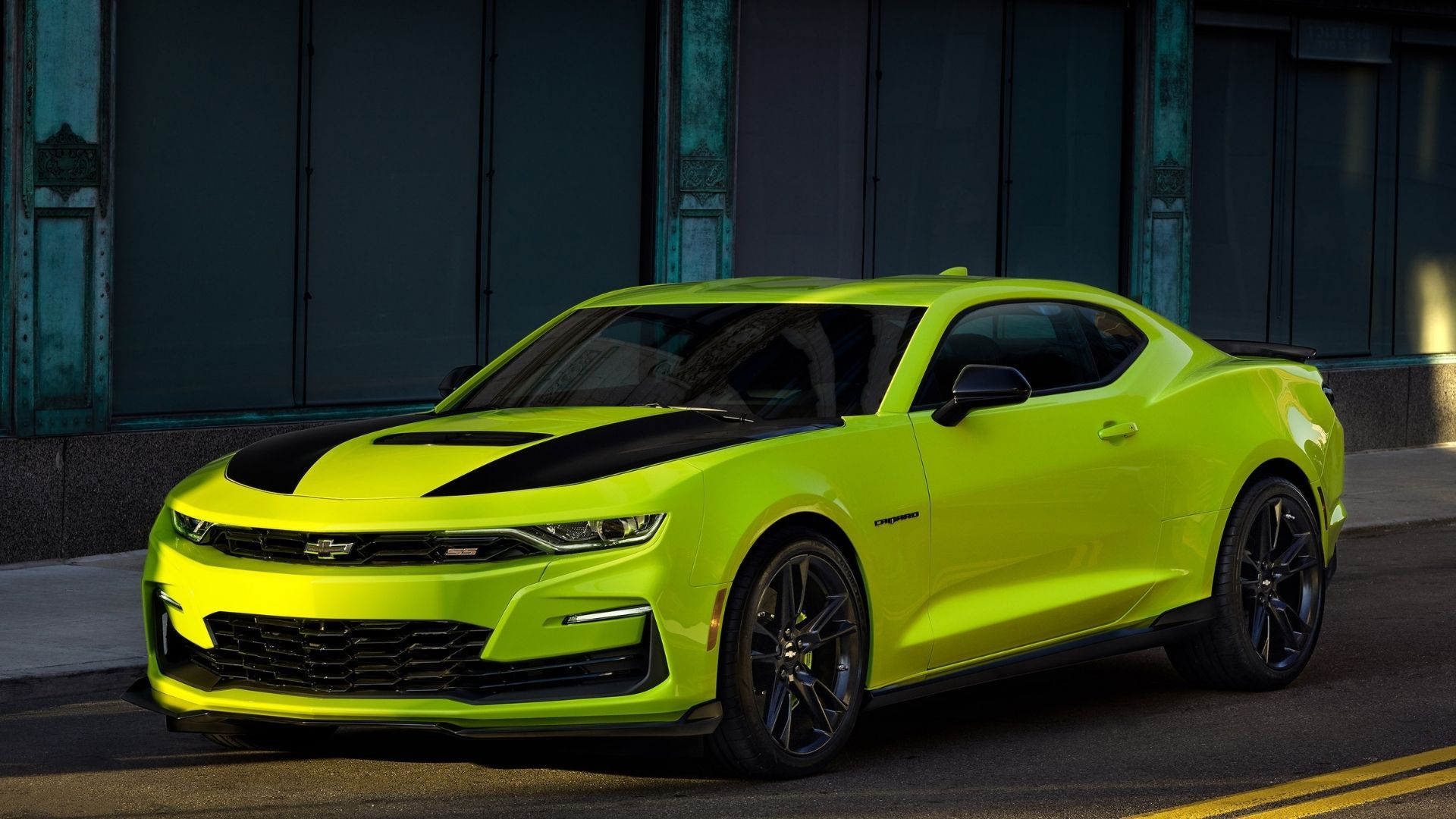 Our idea is simple: do what Dodge has been doing and what Ford is getting ready to do. The Charger absolutely kills the Mustang when it comes to sales. There's a simple reason why: it's more practical. Those extra rear doors makes the Mopar appealing to parents who want something fun yet utilitarian. Coupes are awful when you have kids. This is why Ford has been cooking up a Mustang sedan.
We warned you, not everyone will like this idea, but a 4-door Chevy Camaro could be a huge sales success. While the Chevy SS sedan enjoyed a cult following, it lacked the name brand recognition to draw people in. Calling a sedan a Camaro would pique interest and if the car were as good or better than the SS Sedan, it would sell like hotcakes.
Not everyone who needs a sedan wants a boring, slow car. GM would be addressing this need, instead of just letting Dodge and Ford do it. Maybe this is already in the works for the 7th generation Camaro and we hope it is since something needs to change.
You don't have to like the idea of a Camaro sedan, but it could breathe new life into the muscle car instead of it dying on the vine again. Talk about GM shutting it down like before still circulates often and it's probably done at least in part by the automaker as executives gauge feedback from enthusiasts. In other words, a 4-door variant could help keep the coupe and convertible on the market. Or GM could just bet the whole farm on turning the Camaro into an EV and see how that goes.