It's been called the first and last production hotrod, an experiment many perceived as having failed, but the truth is the Plymouth Prowler was far bolder and more influential than most people really understand.
---
Like a thunderclap, the Plymouth Prowler concept took the automotive world by storm in January of 1993. For too long, Chrysler had pumped out a never-ending array of boxy and quite frankly uninspiring vehicles. Even coming from the most ambitious automakers of the time, the Prowler would have been a complete shock, so the fact it emerged from the halls of Chrysler made it that much more jarring to the industry. Retro before retro was hot, the hotrod generated buzz beyond just gearheads and auto journalists, getting the general public talking.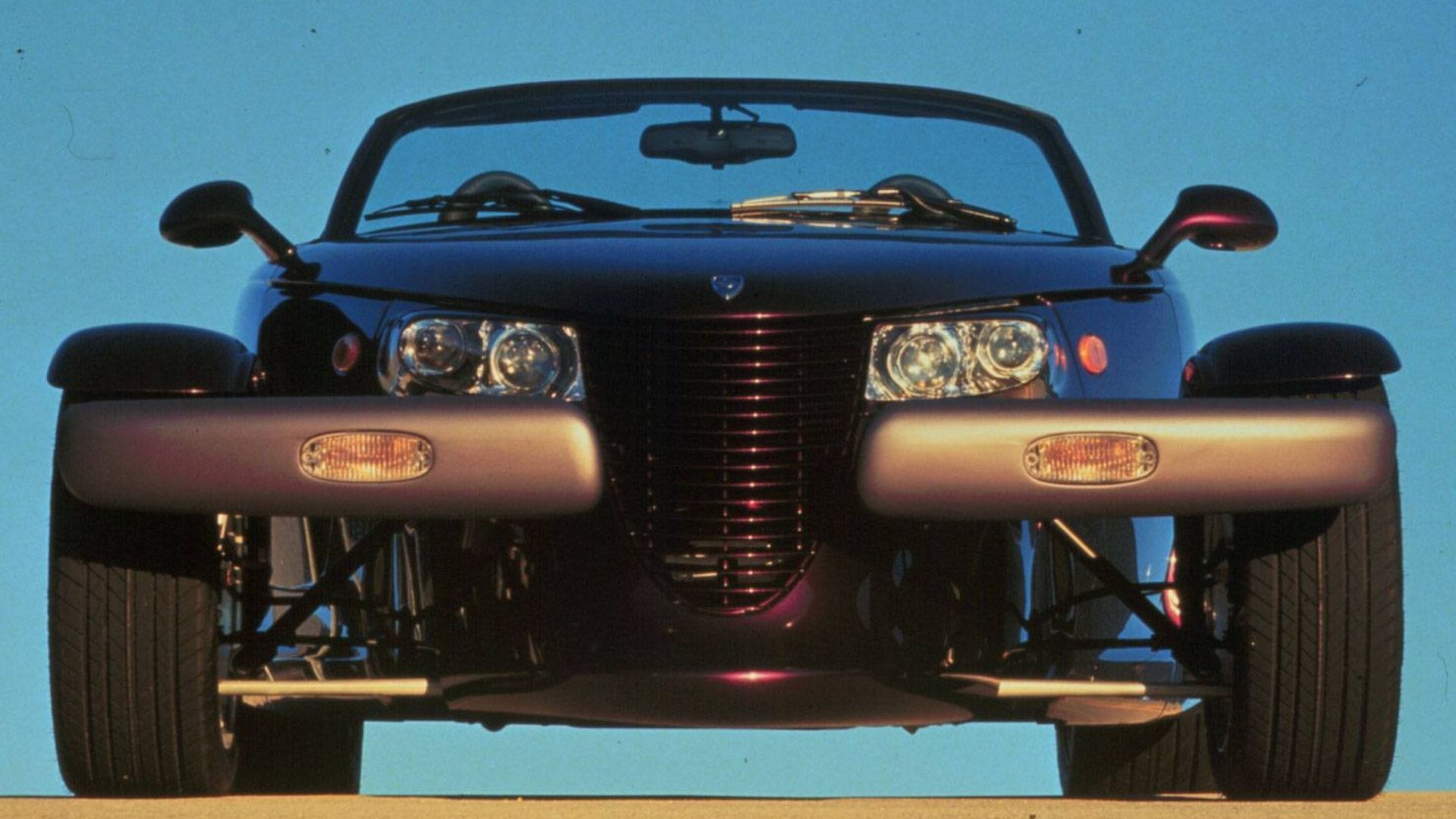 Not everyone was sold on the Prowler. Some called the design indulgent, pointless, or even downright hideous. Harsh words were uttered and written by automotive journalists, but Chrysler persisted, knowing it had something special in the works.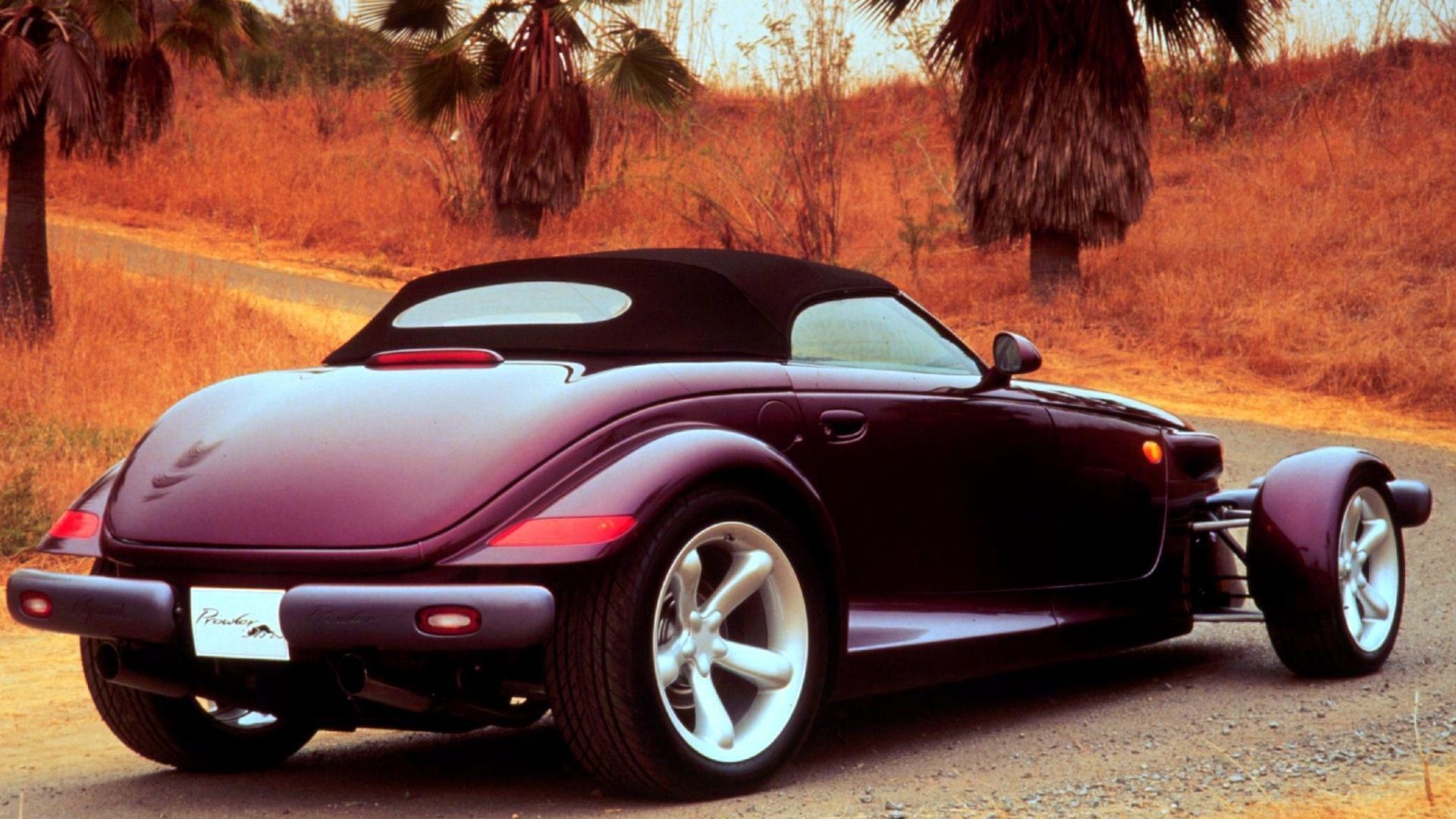 The fact the Prowler came about under the watch of Bob Lutz is no coincidence. Known for being bold, it was a gutsy move to turn such a crazy design concept into a production car, even though the final product didn't turn out perfectly. Just about every other automotive executive would've killed the project before it was entertained as a production vehicle, using the design concept as inspiration for far more practical vehicles and nothing more. Lutz saw an opportunity to break away from crippling dependency on K-cars and minivans, vehicles he likened to bologna being produced by a butcher. He wanted to make Chrysler great again.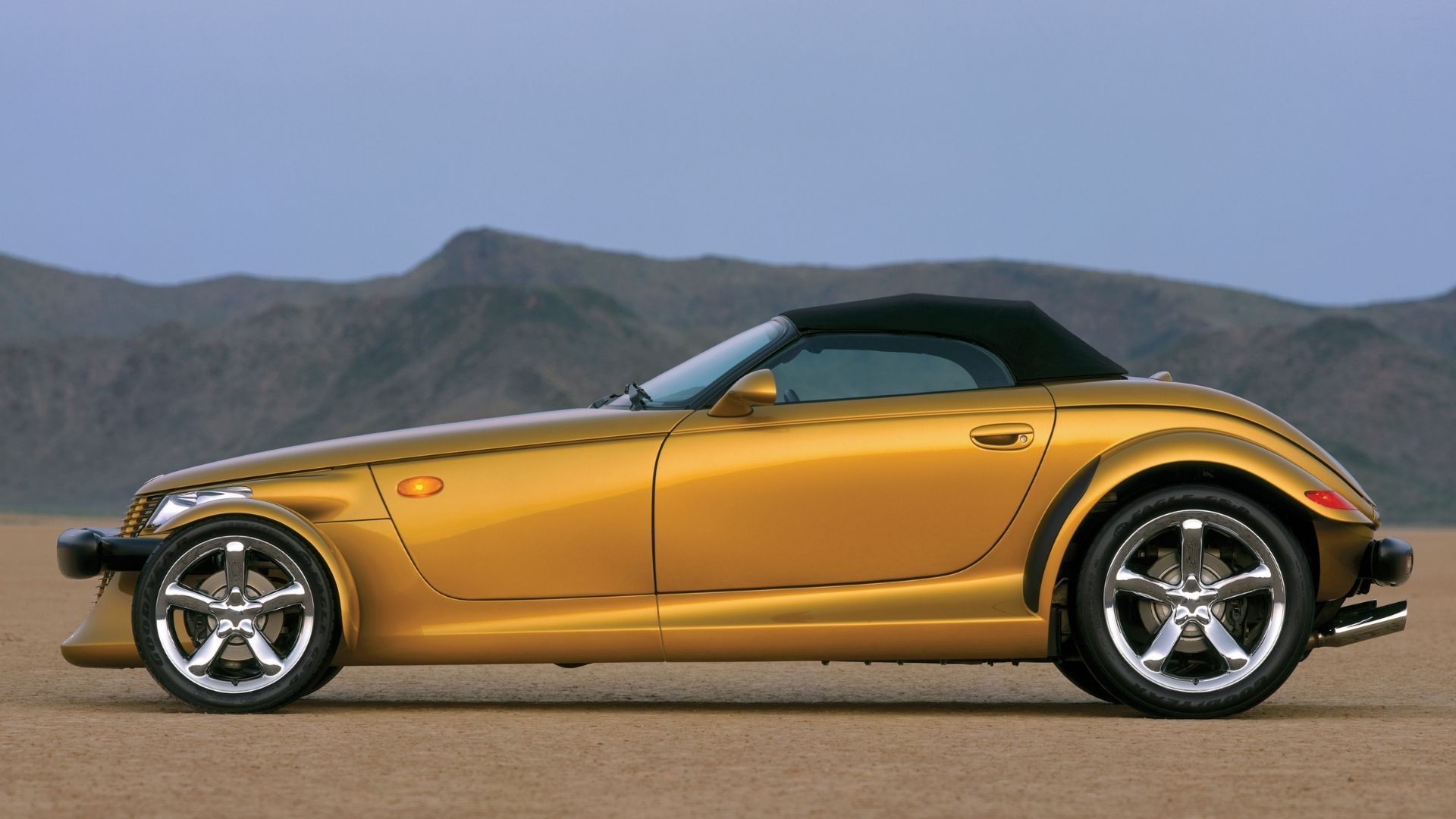 We had seen Chrysler pull a similar rabbit out of its hat with a dramatic auto show reveal back in 1989 when the wraps were taken off the Dodge Viper concept. However, nobody was anticipating lowly Plymouth would get such attention, making the Prowler an even bigger surprise.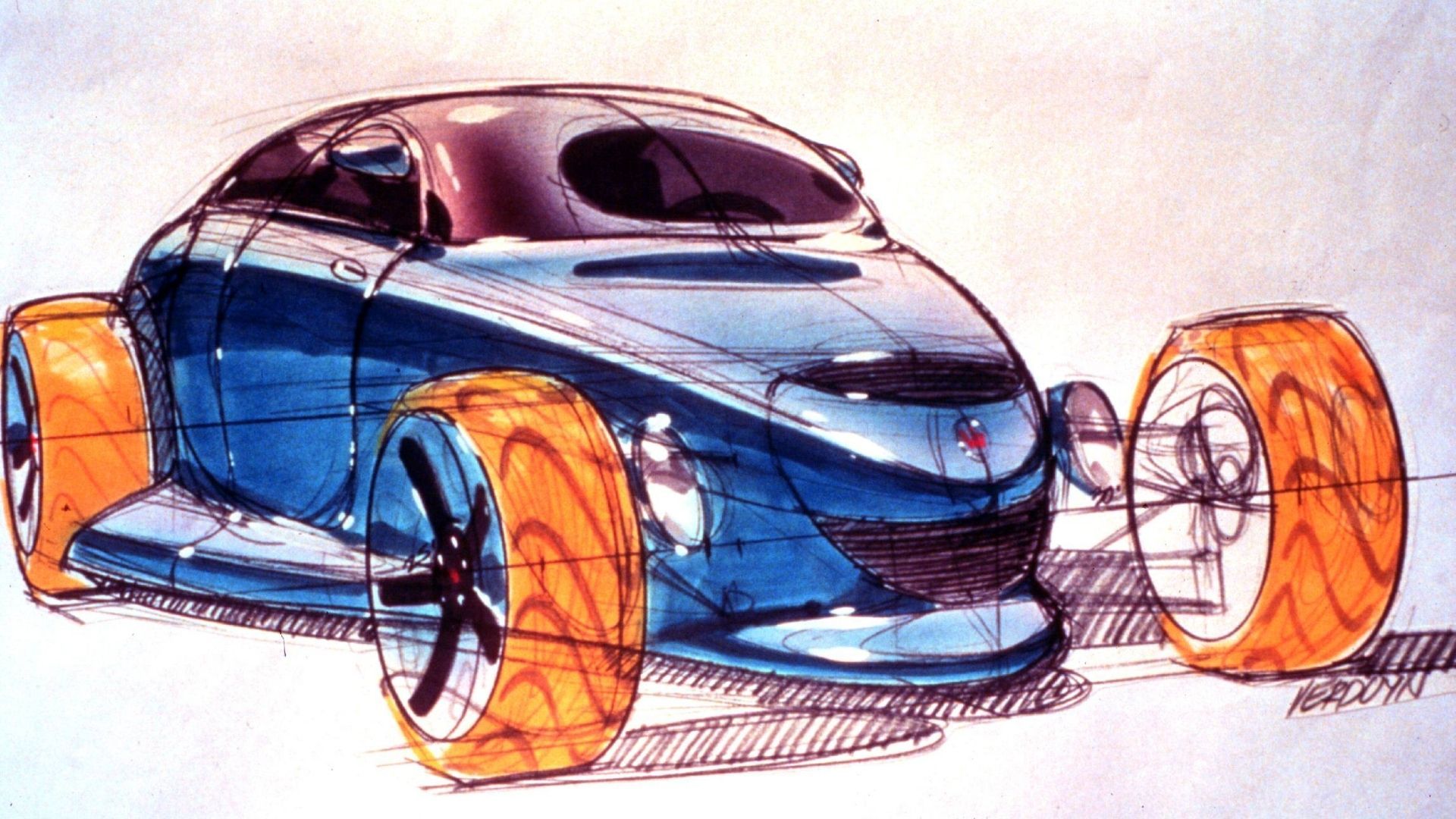 It was at Pacifica, Chrysler's design studio in Carlsbad, California where the idea to make a factory hotrod first came about. According to Kevin Verduyn, a former Chrysler designer, an intern threw out the notion of designing a hotrod when they were brainstorming. Management saw some of the sketches by Verduyn he had on his office wall and gave the direction to make such a car for Plymouth.
Even the Prowler's designers thought it would just be an interesting concept car and nothing more. They decided to use the opportunity to experiment on forming an aluminum body, something which was cutting-edge for its time. The aim was to learn how to better lightweight cars since aggressive fuel economy standards looked likely.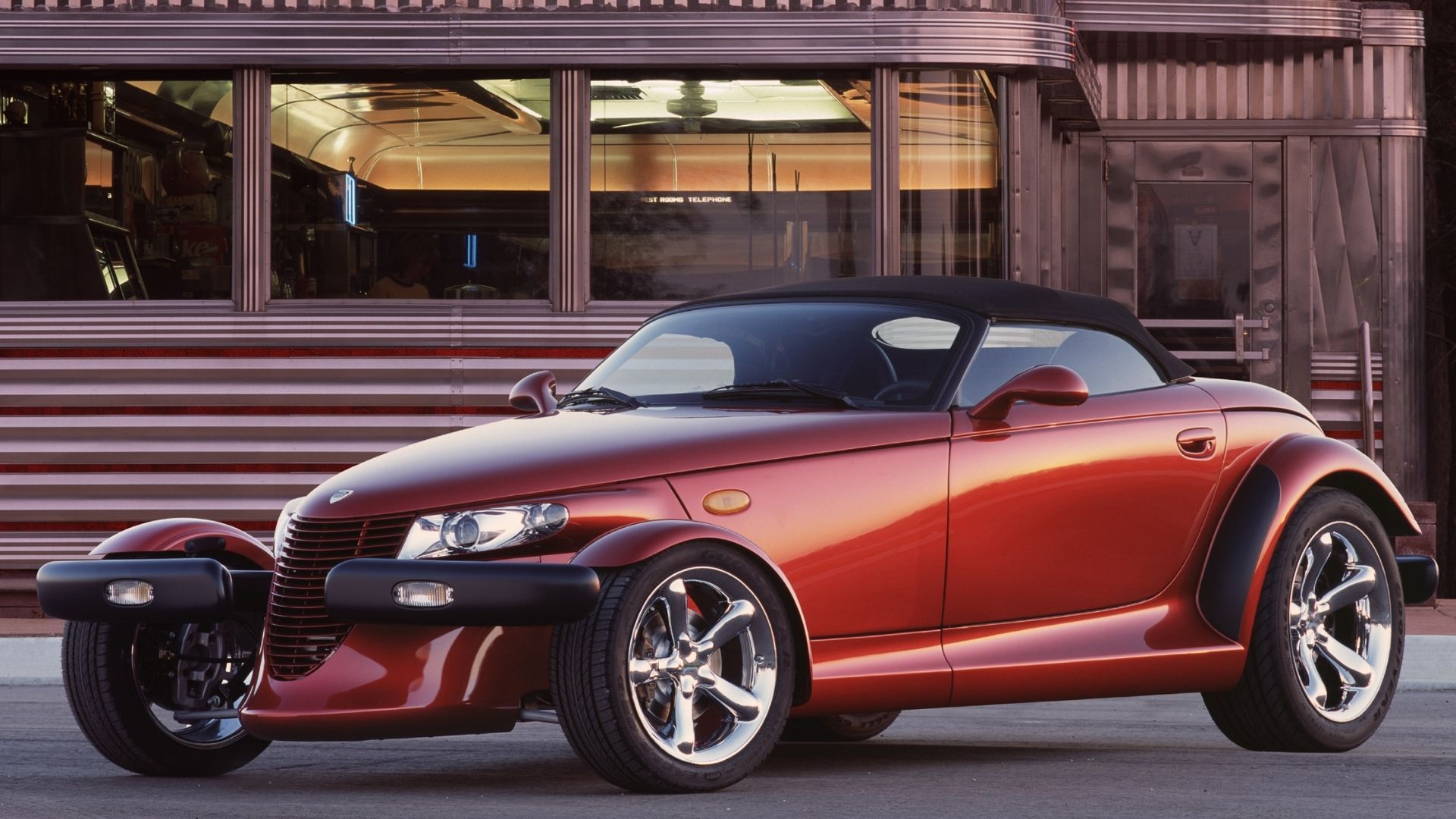 After being green-lit for production, the Plymouth Prowler production model was revealed in 1996 and finally came to market in 1998 amidst quite the media fanfare. Buyers, however, weren't exactly lining up to get their hands on the hotrod. For the first model year, Prowler Purple was the only color offered, but the 1999 model year saw Prowler Yellow, Prowler Black, and Prowler Red added. The lack of paint options didn't sit well with a lot of potential buyers.
There were other criticisms of the car, including the admittedly ugly yet necessary front bumper, which didn't jive with the rest of the design. A small fuel tank and small trunk, the latter which Chrysler tried to remedy with a factory-optional "tow-behind" trailer, were also big hits against the Prowler.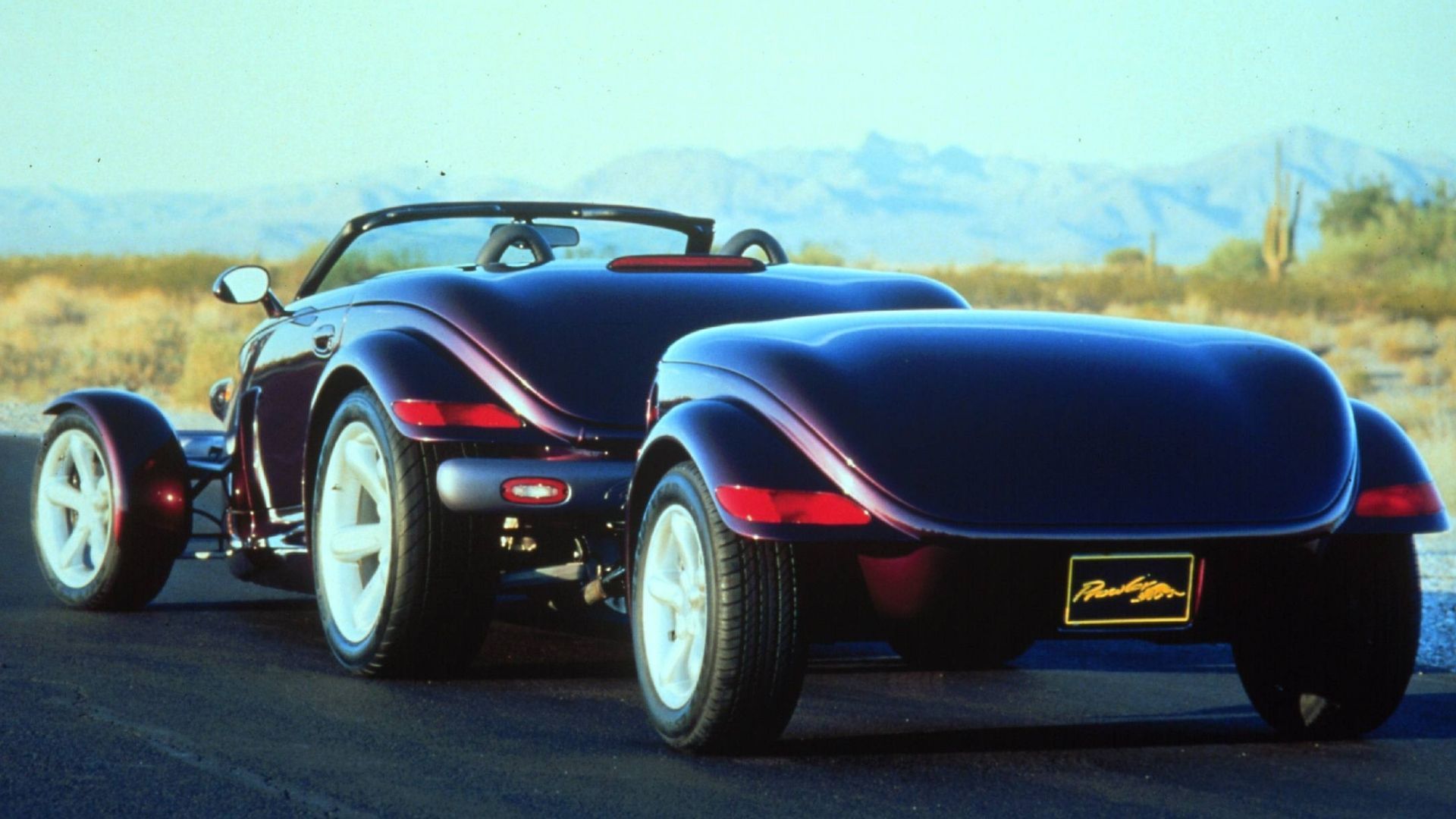 Many feel the biggest shortcoming of the Plymouth Prowler was the lack of performance. The hotrod design absolutely conveyed V8 power to everyone who saw it, so when people took the car for a test drive and experienced a fairly tepid V6 tucked inside that sexy, long nose they were understandably disappointed. Proponents of the Prowler get bent out of shape by this assessment of disappointing performance and it might be from hearing it so often, but it's impossible to not wonder had Chrysler found a way to shove a V8 in the car if it would've been a runaway hit, maybe even giving the Corvette a run for its money. Yes, that sounds far-fetched, but we simply will never know.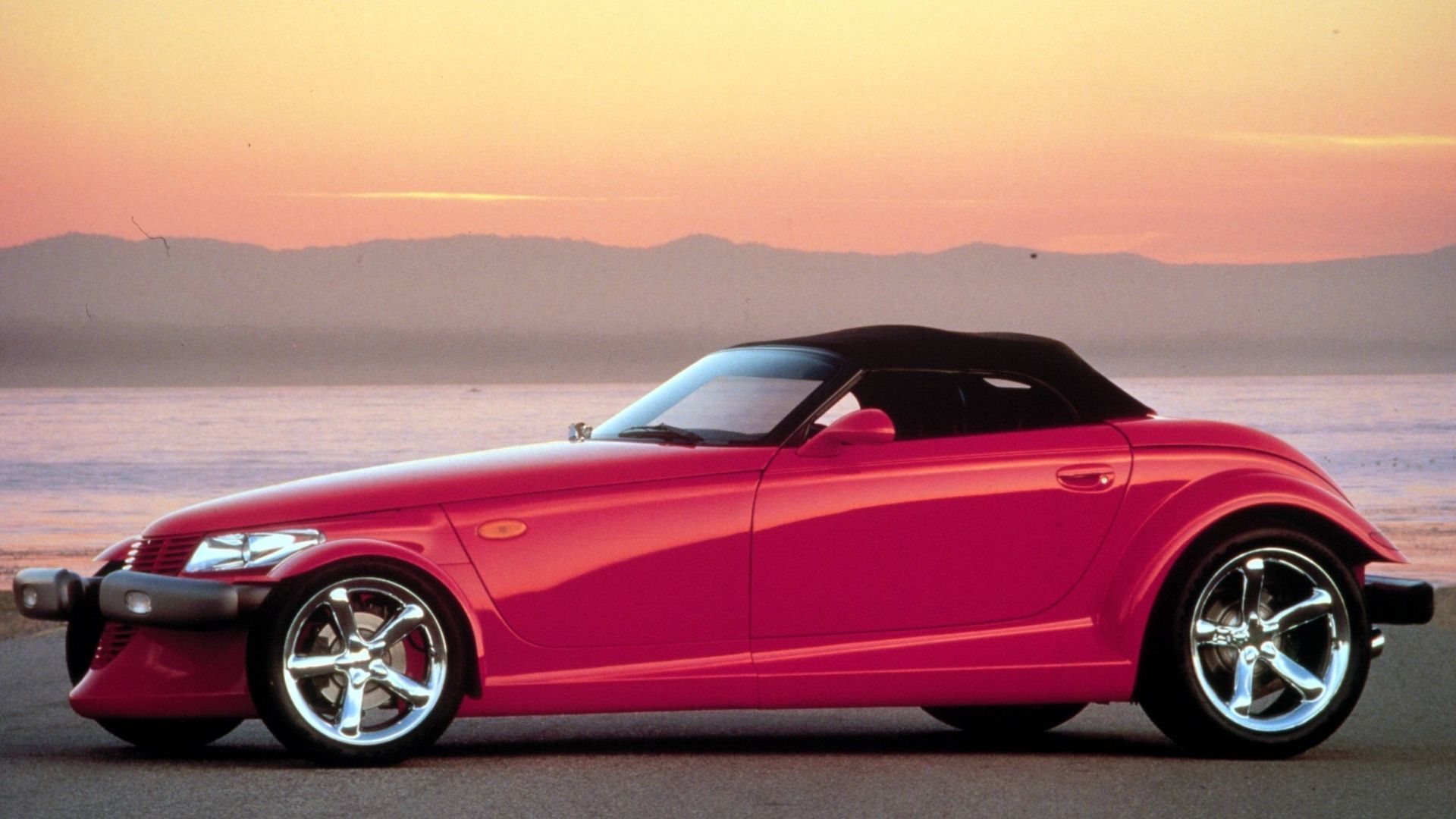 In an interview with Road & Track, Tom Gale, former head of design at Chrysler, disclosed the decision to use a V6 instead of a V8 was the product of a misguided intention to inject some responsibility into an "irresponsible project." He also disclosed safety standards and other regulatory considerations made the team shy away from using a V8.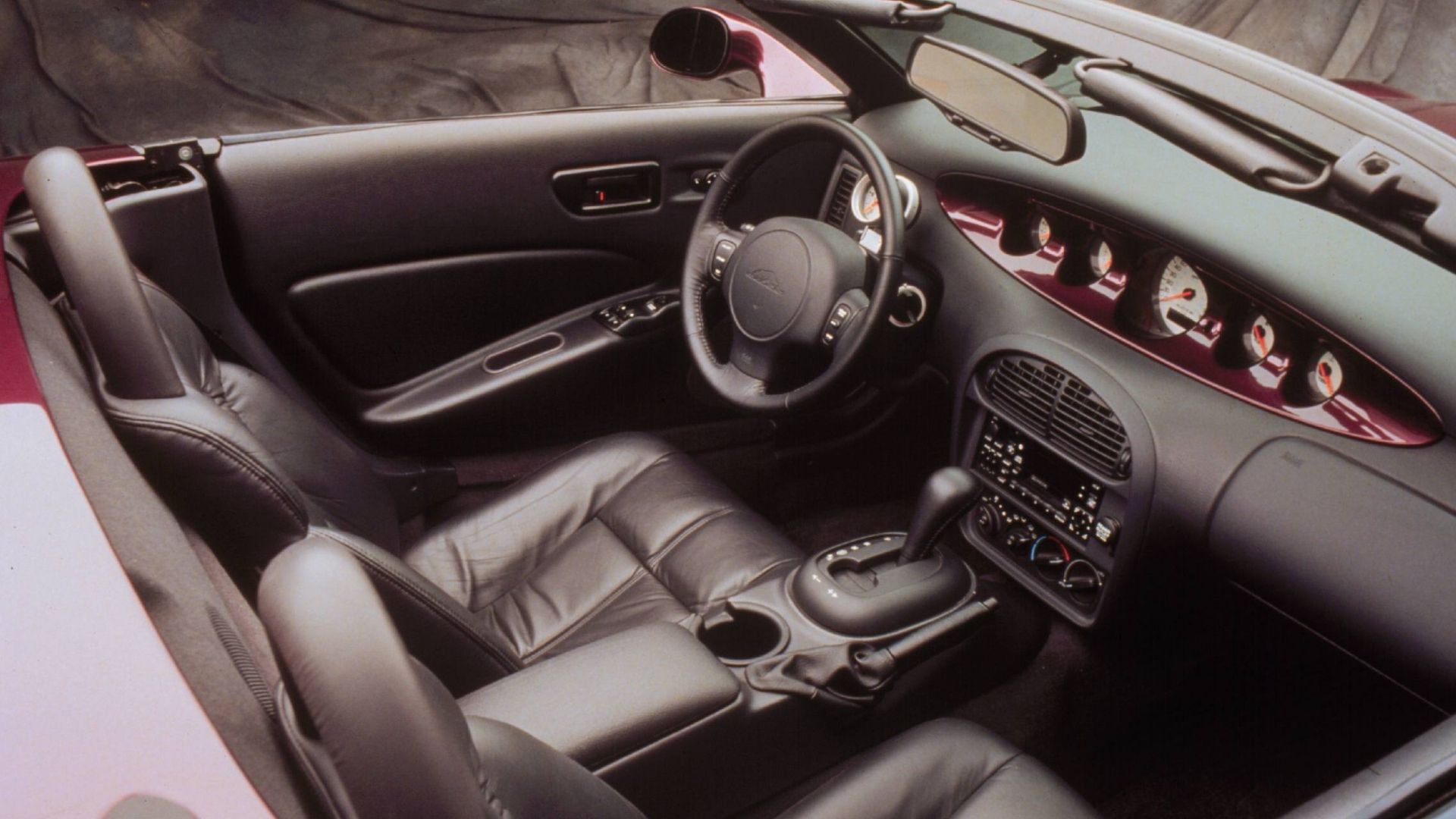 Ultimately, anyone could easily look at the Plymouth Prowler as a colossal failure. After all, once the plug was pulled by Chrysler in 2002, under 12,000 units were scooped up by buyers. That's a paltry amount, showing just how niche the factory hotrod was.
However, Gale and others within Chrysler considered the Plymouth Prowler to have been a roaring success. They never had illusions of it being a top seller, considering when work started the idea was to make a concept vehicle, not something which would make it to production.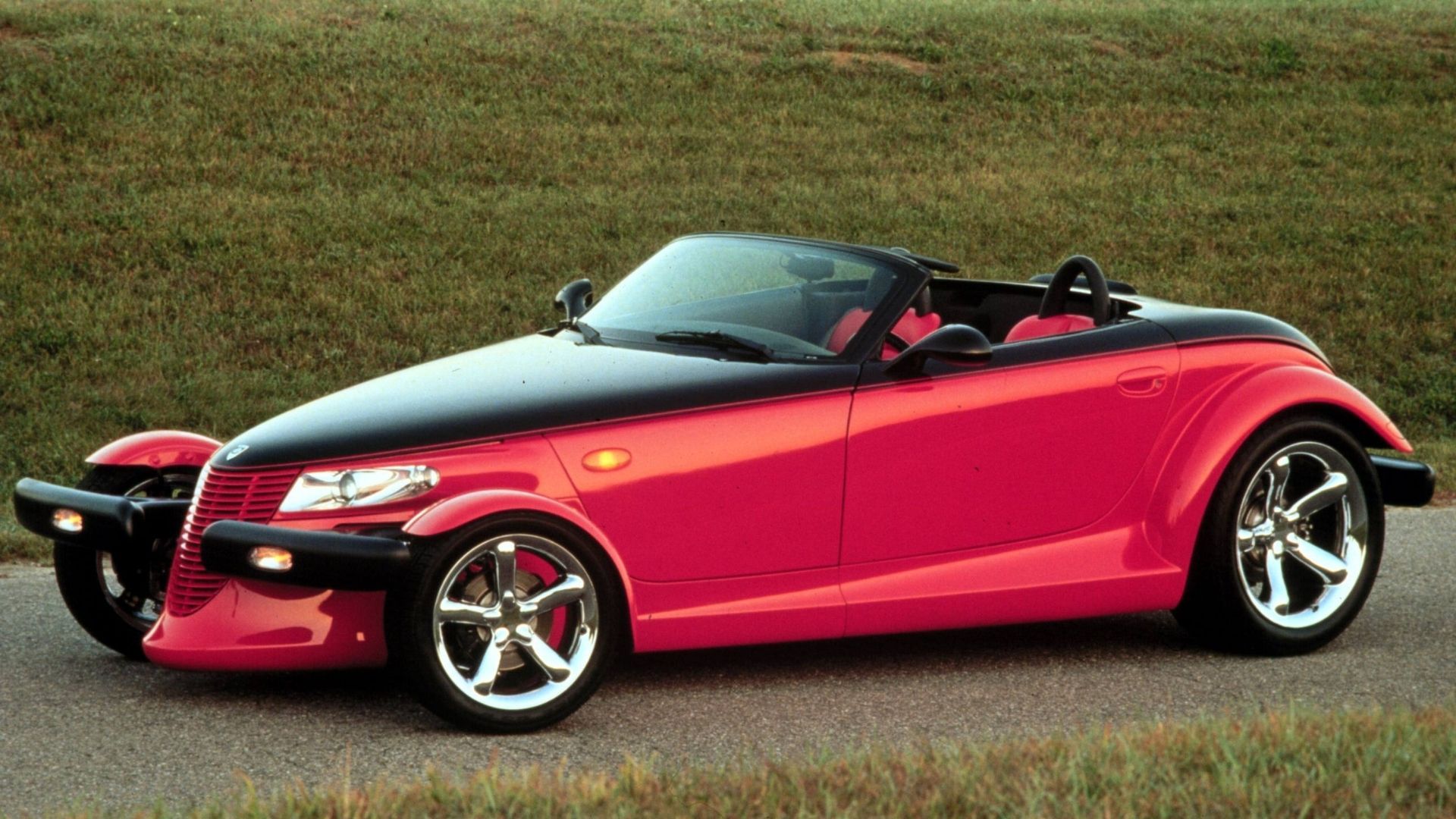 Even more importantly, many have cited the Prowler as one of the factors which helped reignite the spirit of Chrysler in the 90s. Instead of using K-cars as a crutch, the automaker began striking out in different directions, experimenting and taking calculated risks once more. In that respect, you could choose to look at the Prowler as a halo car, something which inspired not only the public but also people inside the company.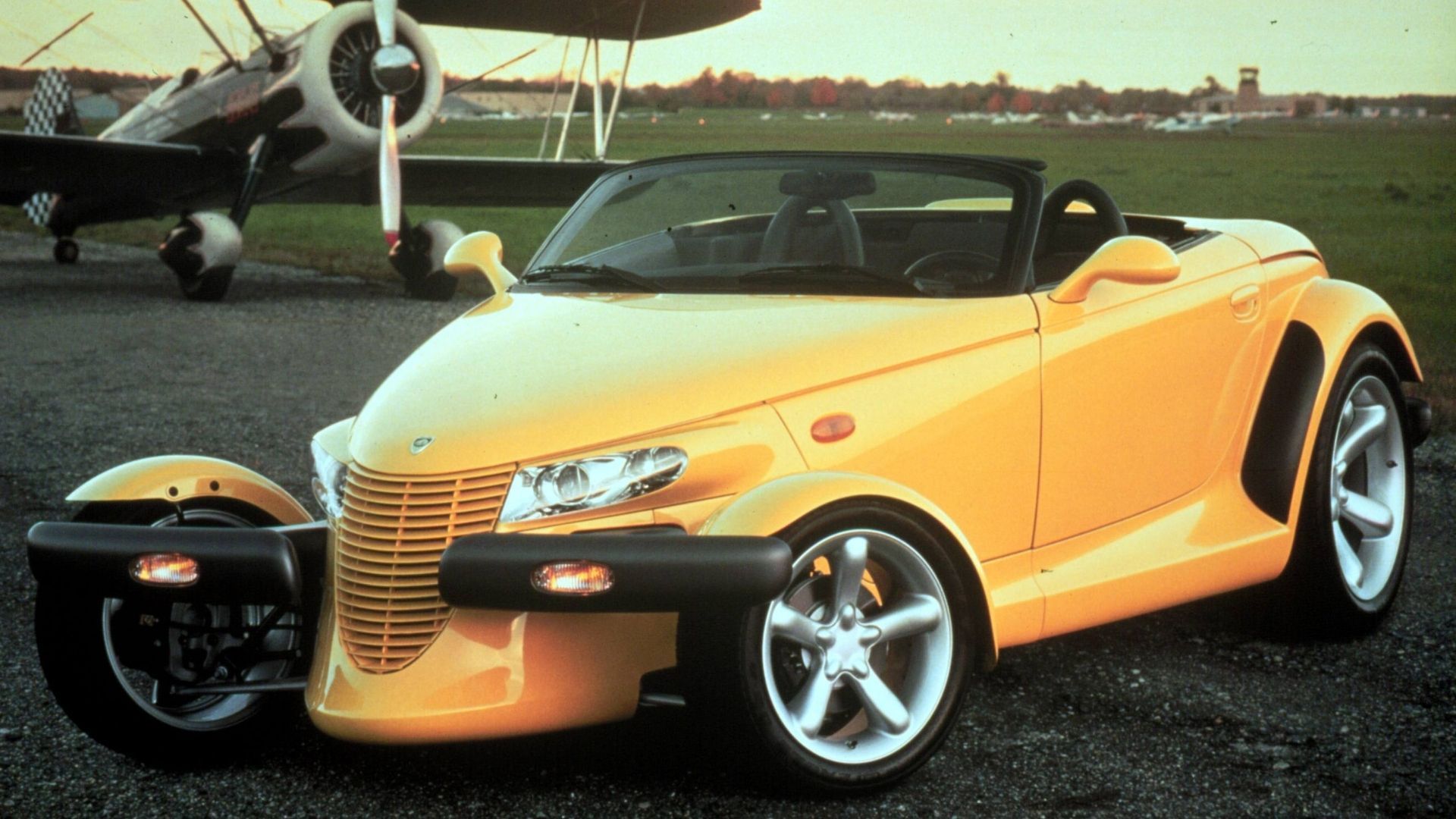 When it comes to the collectability of the Prowler, for now the market is pretty flat. That might not always be the case since we've seen collectors and enthusiasts suddenly realize a vehicle they've ignored or even derided was actually brilliant. Don't get your hopes up, because that might never happen with the Prowler. However, if you've always wanted one, the good news is they're affordable, so you won't have to sell your firstborn or take out a third mortgage to make your dream a reality.