Check out the many photos of this interesting concept car.
---
Lately, Porsche has been cracking open its design vaults, giving us a peek at some of the unrevealed concept cars it cooked up in about the past decade or so. We started off showing six hypercar concepts which never made it to production. Now, we're taking a look at the Porsche Vision Spyder, a concept roadster which was created in 2019.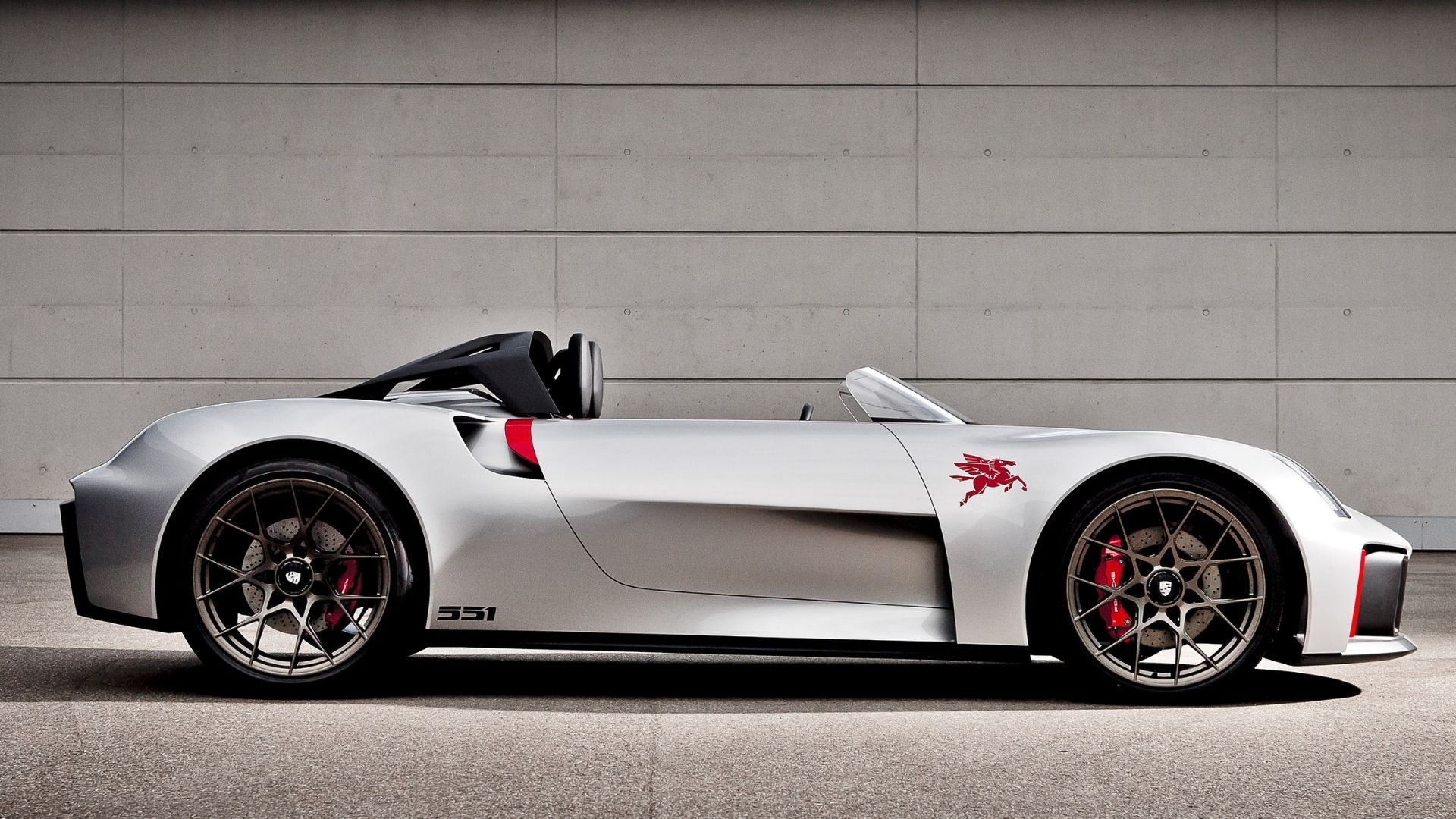 Inspired by the classic Porsche 550/1500 RS Spyder from 1954, albeit with two seats instead of just one, this concept was never intended to be anything more than a one of one. It's a design study and will be used to help craft the look of future Porsche models, most likely the 718 Boxster and Cayman.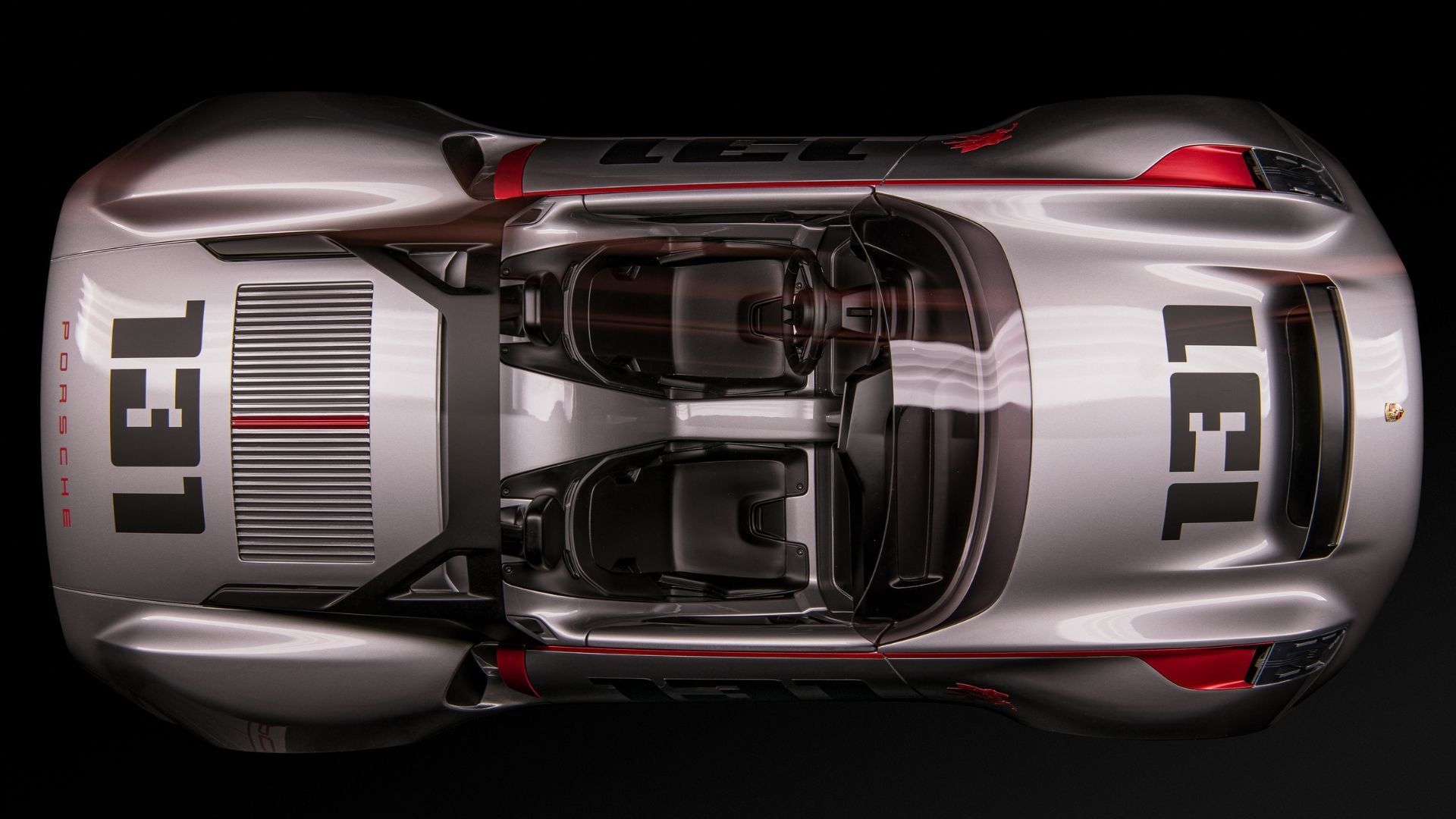 This means different details from the Porsche Vision Spyder could be used for future production cars. Porsche specifically points out the roll bar on this concept, which has a decidedly modern design. Viewed from the front, it looks particularly thin, almost like the frame for a non-existent back window. However, from the sides and top, you can see the structure is substantial, maybe even more than on current Porsche convertibles.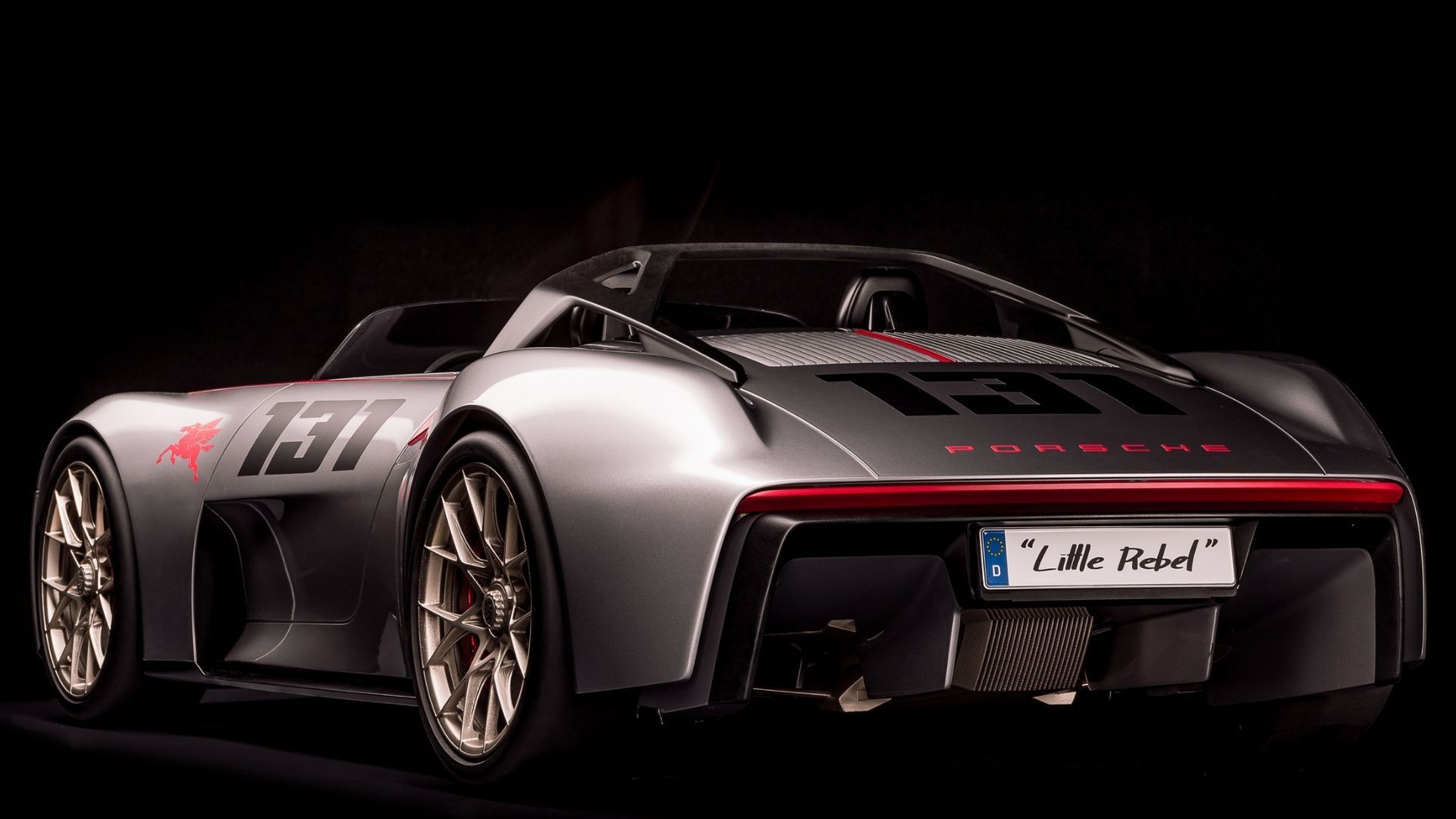 Speaking of windows, the Vision Spyder wears a half windshield. We doubt that design choice will make it to any 718 production models since it could be a deal breaker for many buyers. But, there's always a possibility Porsche might decide to make a track-oriented, limited-edition Boxster with such a thing.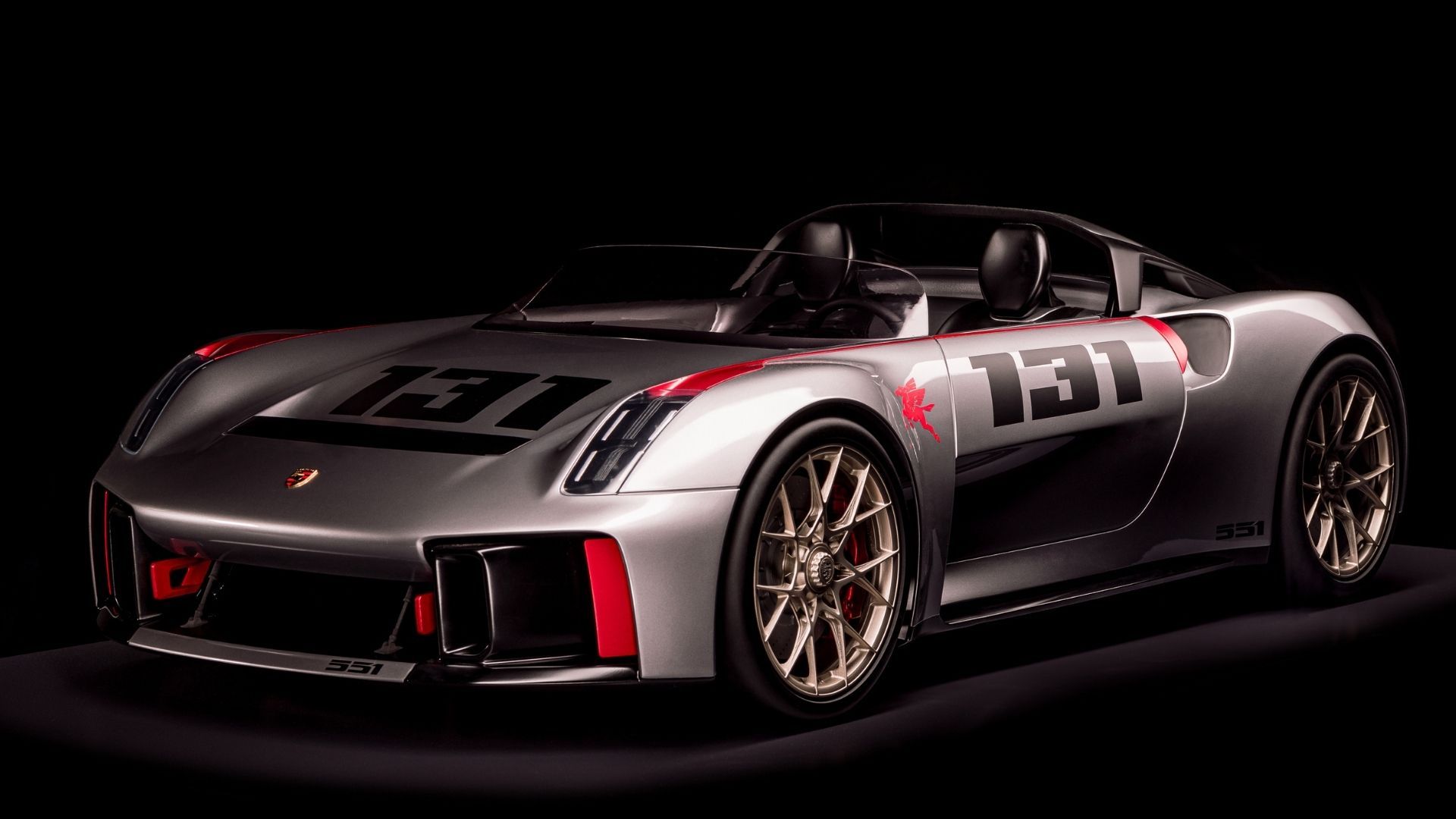 Giant air intakes, shaped somewhat like what you might expect on a fighter jet, almost dominate the front fascia. Massive concaves in the doors allow for deep extractors from the backside of the front fenders. Gaping air intakes sit at the top of the bulging rear fenders, feeding the mid-mounted engine with top-mounted radiator.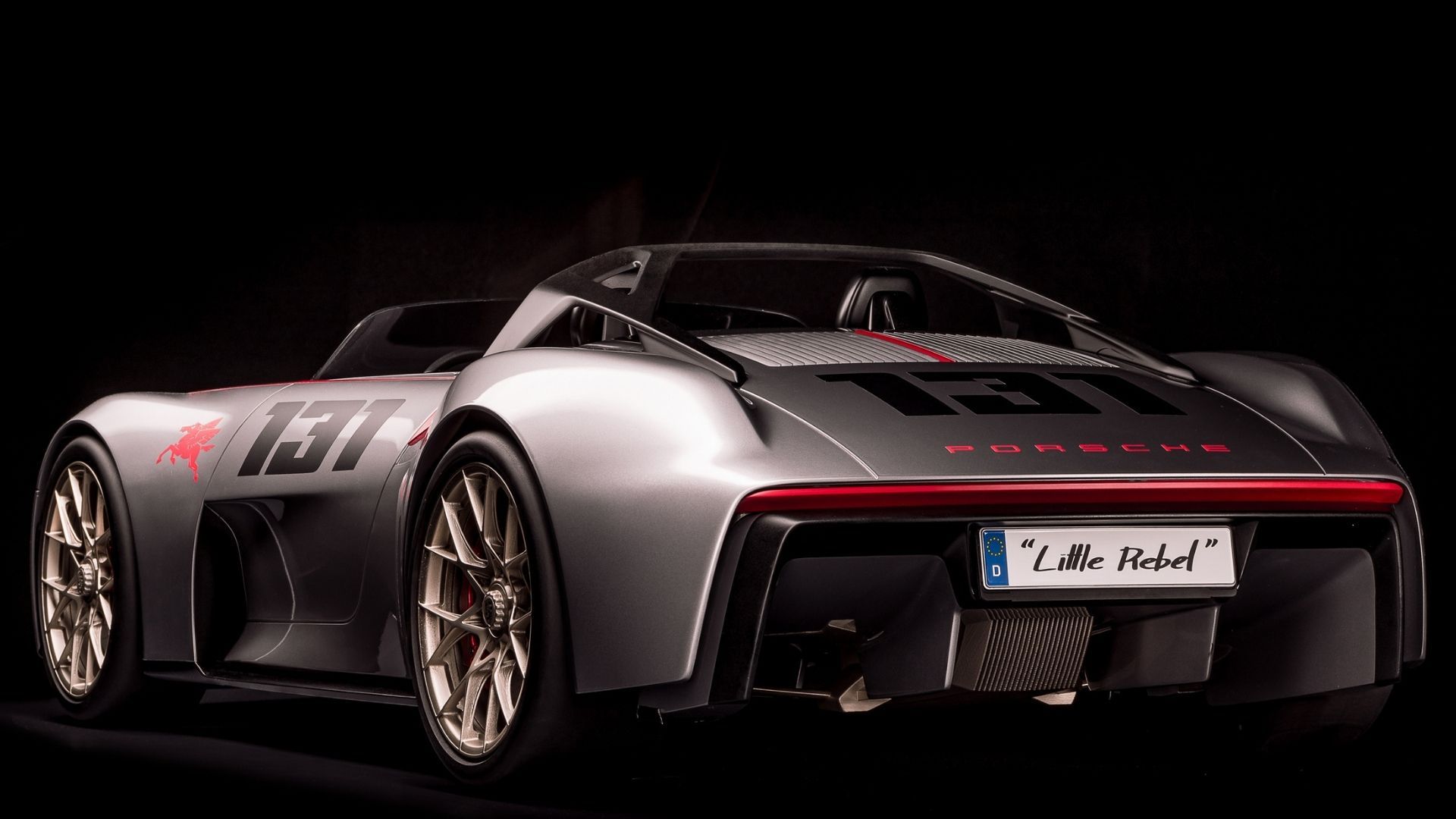 You'll also note the rear diffuser features massive canards or fins like what we see on modern hypercars. Could this be hinting at some more ambitious performance models for the Porsche 918 Cayman and Boxster?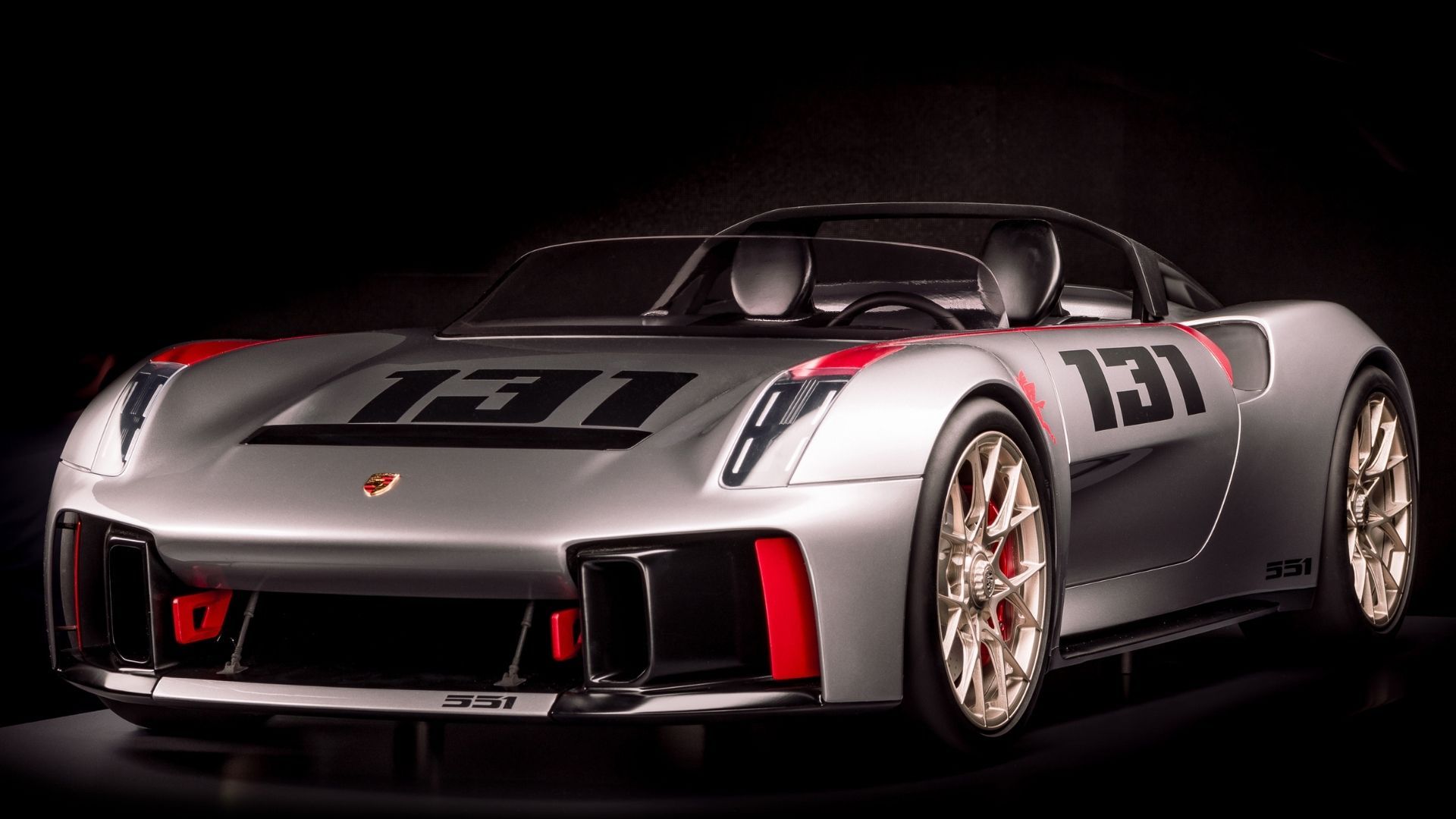 Another notable feature are the headlights, which feature four vertical, thin LED strips. We've seen these on other Porsche concepts, so be prepared for something similar to be used on production cars in the future.
Apparently, more concept cars will be revealed by Porsche as time rolls forward. We're certainly curious to see what else the automaker has been squirreling away.