Assembling all these cars in the same location wasn't easy.
---
For a long, long time I've marveled at the amazing palette of paints used by Mopar. Instead of just sticking with some boring colors like some automakers, the fiery reds, icey blues, vibrant greens, etc. used by Mopar can make even some of the most mundane vehicles look amazing. Even better is when they grace cars which are legendary, like the 1969 Plymouth Road Runner.
That's what the video included with this article is all about. Midwest Mopars held a "Class of '69" event where 24 different 1969 Road Runners were the honored guests. There were that many cars because that was how many paint colors were offered for the model year, which is a lot, but like I've pointed out Mopar sure does love its paint palette and it's often been extensive.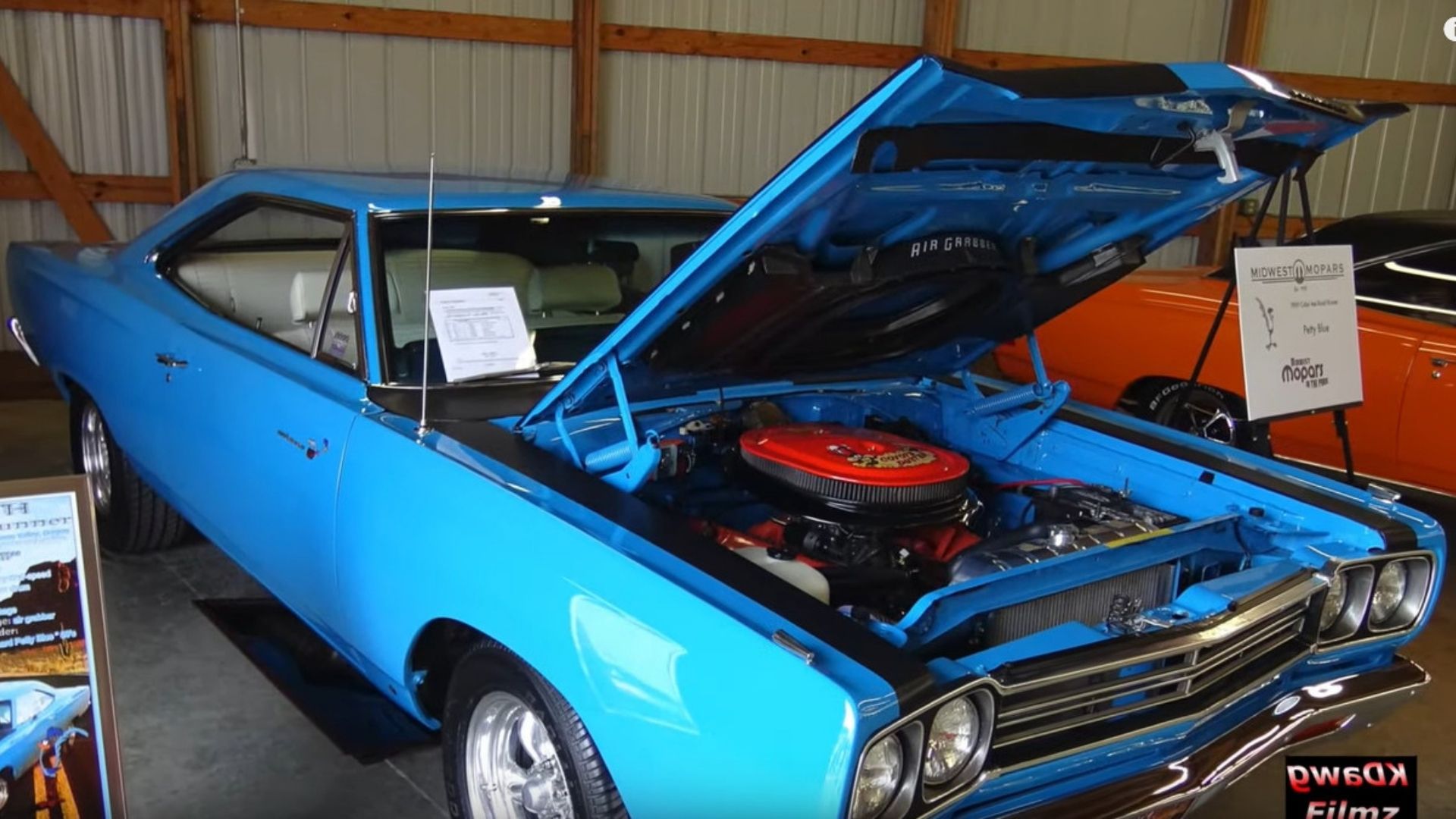 These cartoon-themed muscle cars launched with the 1968 model year, bringing cheap power to the masses like never before. Not only were the engines offered for the Road Runner thumping, the car itself was Spartan and lightweight, a no-fuss performance vehicle for those who didn't want to pay for all the extra froufrou.
Not only did Plymouth opt to strip things like carpeting out of the B-body Road Runner, it was actually overbuilt for amazing durability. Legend has it moonshiners preferred the cars since they could easily outrun the cops and drive hard often without components failing.
While stripped down in many ways, the Plymouth Road Runner still offered loads of fun. Not only were they good performers, the Road Runner and Coyote graphics added a little playfulness, as did the distinct horn. Only enhancing those aesthetics were the 24 different paint colors, which you get to see together all in a single gathering in the video. Which color if your favorite?