Nice and clean, this custom Ford is ready for your garage.
---
If you're like many enthusiasts, you've fantasized plenty about sitting behind the wheel of a clean, cool-looking Ford hotrod. It's time to stop dreaming and make that fantasy a reality. What we have here is a bright red 1934 Ford 3-Window custom hotrod which will make everyone stop and really take note. Sure, you could add flames to this beautiful car, or you can keep it looking as is, but whatever you think now's the time to bid on it through Awesome Joe Auctions before it's gone.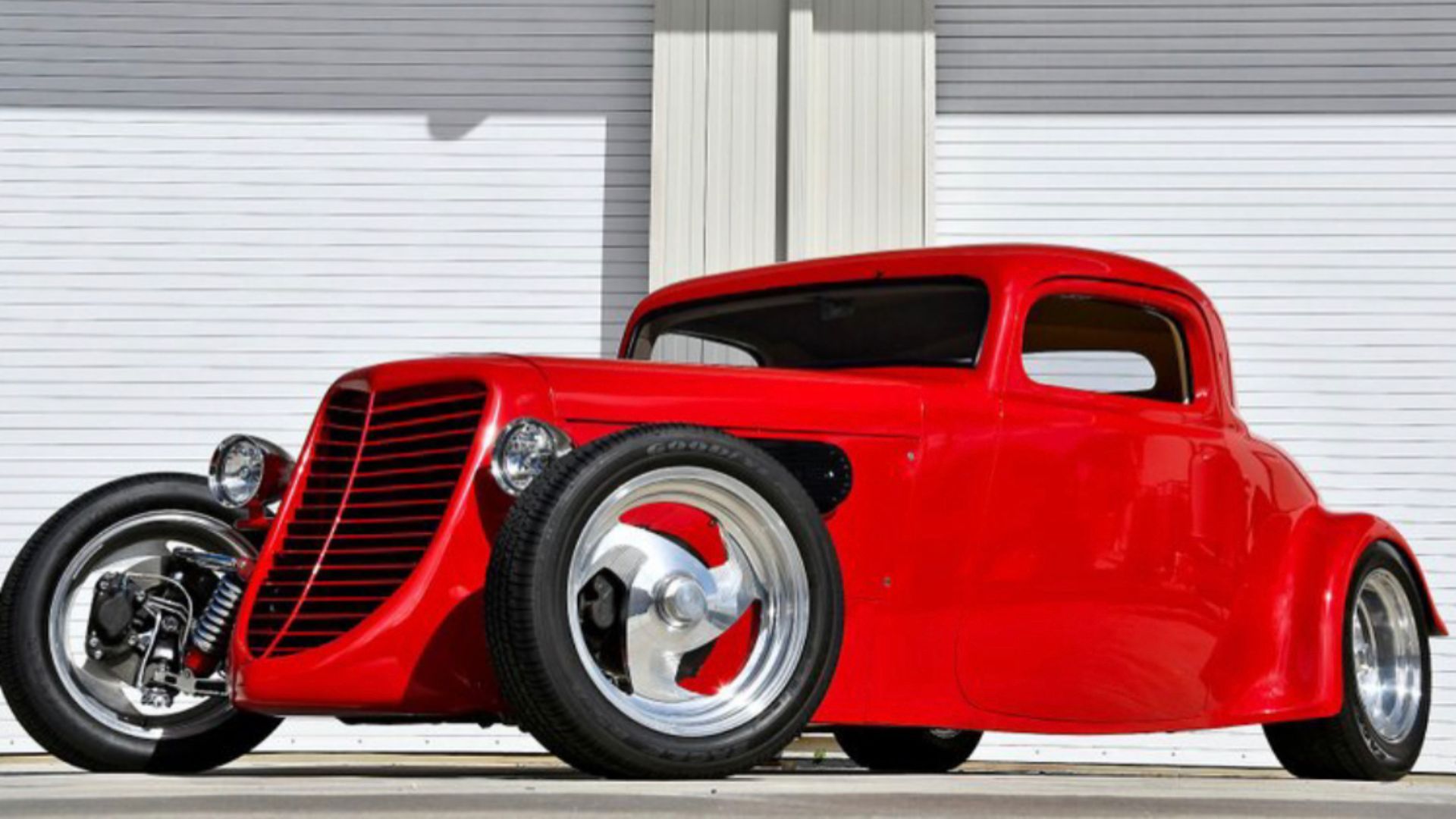 This Ford is so clean it's ready to take to a competitive show and be in contention for at least one award. You'll notice all the body panels are not only straight, they don't show any blemishes. Panel gaps are consistently tight, plus all the trim pieces fit excellently. You'll also note those show-stopping wheels have no curb rash or other damage.
Perfectly complimenting that red exterior is a light tan leather interior with many modern touches. There's a piano black dash, center stack, and center console insert for a classy, two-tone look people might not expect.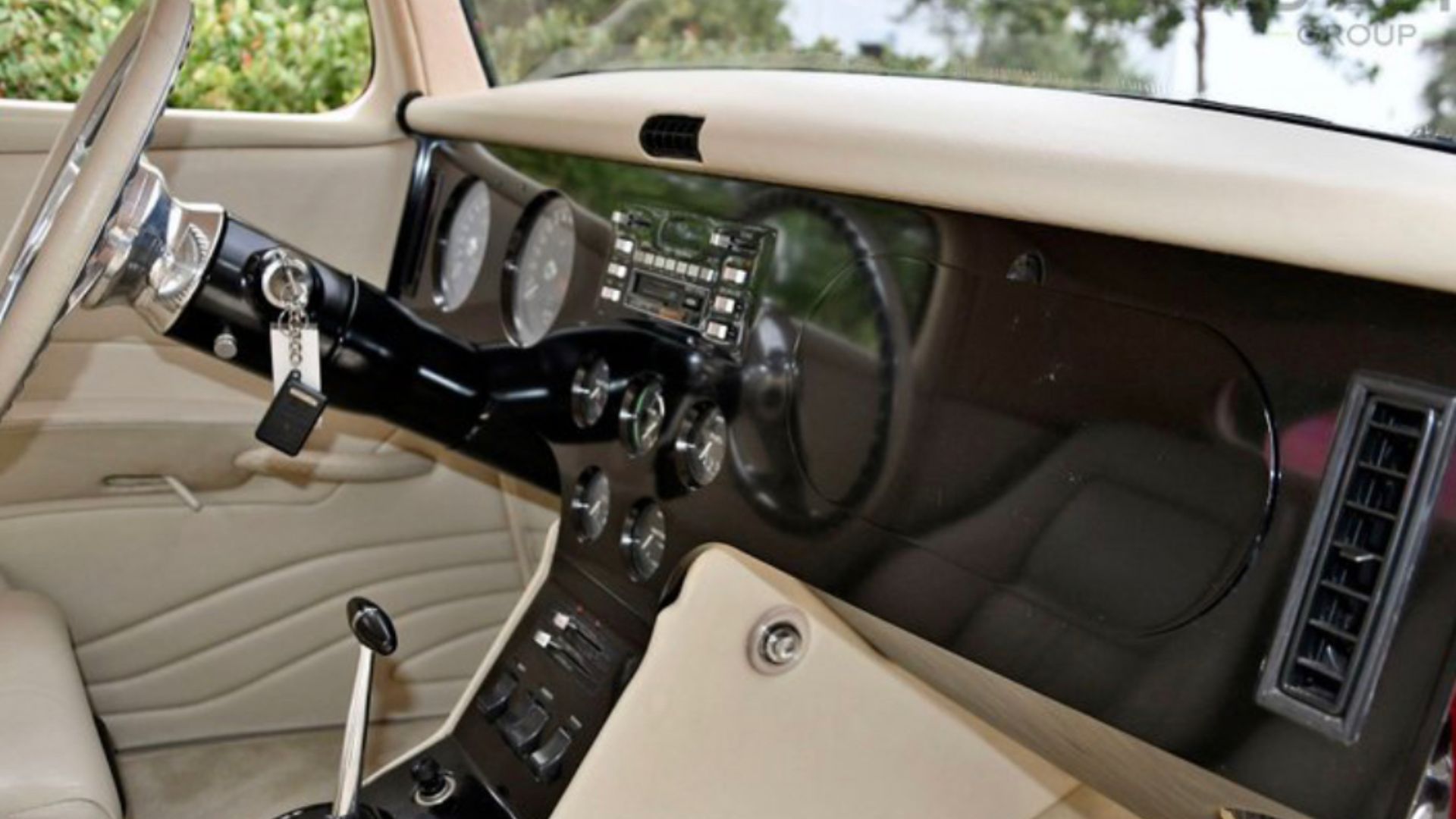 A lot of goodies have been included in this ride. The license plate tucks away when the car is turned off and automatically pops out when you fire up the ignition. An electronically-controlled trunk lid means no gaudy handle.
Before you start thinking this hotrod is all show and no go, realize there's a 326ci V12 sitting under the engine cowling. That's right, this Ford moves in a hurry, plus it has an independent suspension, Koni coil-overs, as well as a limited-slip differential for tight handling. Inboard disc brakes also help balance out all that power.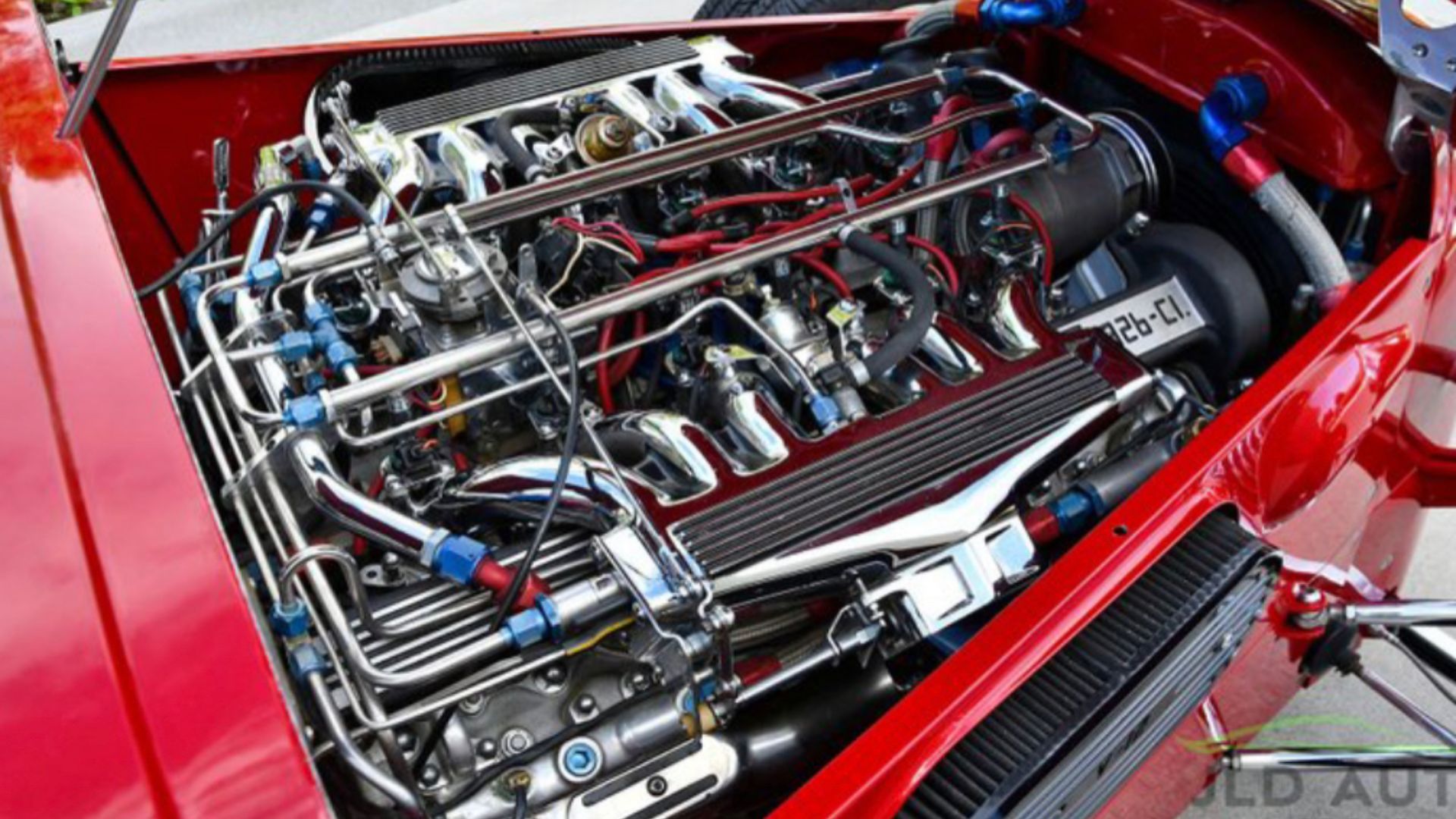 With plenty to love about this 1934 Ford 3-Window hotrod, it's time to place a bid on it through Awesome Joe Auctions.