He doesn't sound too happy about it…
---
The rapper known as Gunna posted a short video on Instagram recently, showing off damage to this Lamborghini Urus he claims was done in a hit-and-run accident. Clearly upset at the damage done to both driver's side doors, Gunna lets an expletive fly and sighs loudly while taking the video footage.
Check out Kanye West's car collection here.
According to Gunna, his Lambo was hit by a Brinks armored truck, which just keep rolling. While the Urus is worse for wear, it sounds like nobody was injured in the collision. That's most important, but the exotic SUV is going to need to spend some time in the body shop. There's no indication if the police were called or not, but one would imagine if Brinks were found liable, the company carries excellent insurance coverage.
We wouldn't want to put any passenger vehicle in the pathway of an armored truck, whether from Brinks or any other security company. Not only do those trucks have a weight advantage, they're designed to take a licking and keep on ticking, so there's no doubt which vehicle would win.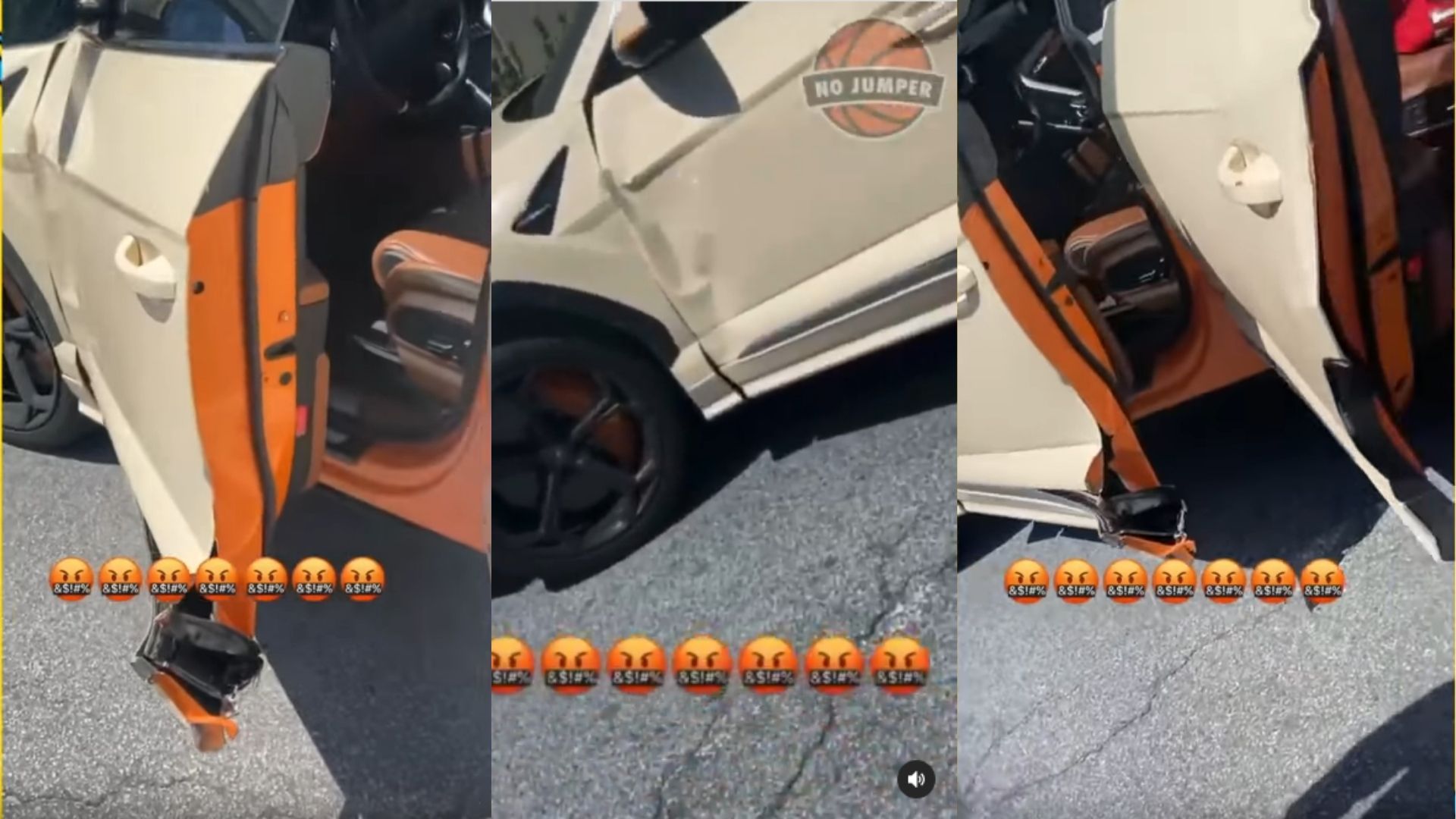 You can see the damage for yourself in the video, which was originally just shared on Gunna's Instagram stories but was downloaded by others who then immortalized it on the internet. The front passenger door has a nice crease at the front and the rocker panel at the rear of the door is split, which might indicate the door was open when the other vehicle struck it.
The rear passenger-side door looks like it was also open at least partway, perhaps not as much as the driver's door when it was hit. Gunna tried to close that door in the video, but it wouldn't latch, flopping open again instead.
While we don't know what happened in this situation, now's a good reminder that you should check your mirrors before opening your doors, just in case.
Check out the video for yourself (warning: language).