The rapper's tastes are all over the place…
---
When you're worth well over $1 billion, you can buy pretty much any car you want. If you're Kanye West, you have an eclectic mix of vehicles in your garage(s) which seems to fit the rapper's musical style. If you're not aware, Kanye's also a fashion designer these days, which explains some of the dramatic transformations applied to some of his rides.
In the past, Kanye was a little flashier and more open about his personal life. More recently, the man seems to enjoy his privacy. That could be attributed to his growing sense of fatherly duties coupled with his increasing spirituality – we're not entirely sure about that. What we do know is some of Kanye's cars are pretty sweet.
Maybach 57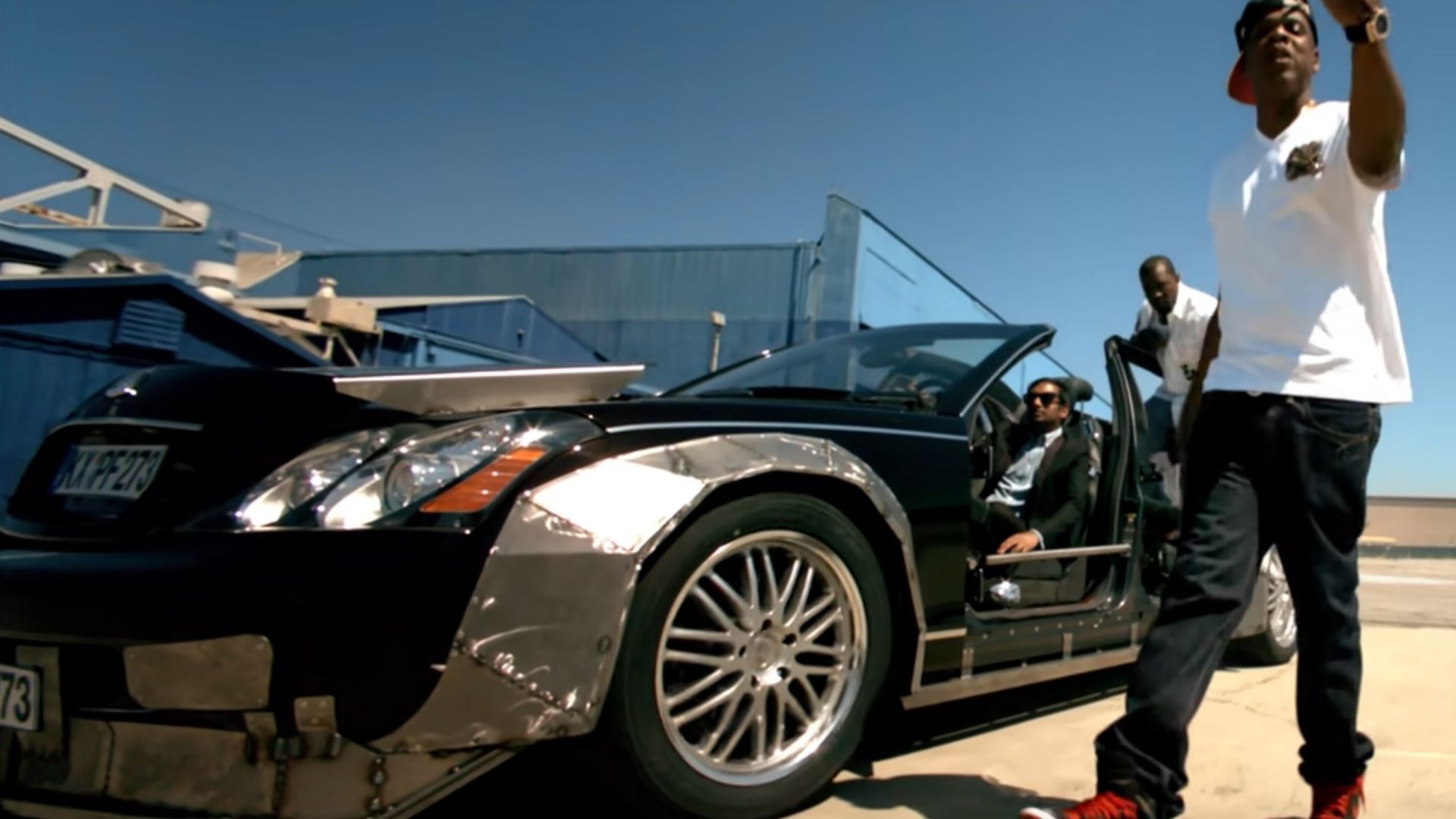 Kanye successfully angered a lot of car fans when with the help of Jay Z years ago the two cut up a Maybach57 in the music video Otis. It also featured some interesting Mad Max-inspired fabrications like flared out fenders. This move was purely to show how much money he had that the man could chop up something so expensive without a care. However, we seriously doubt the man would do something like this today.
Lamborghini Gallardo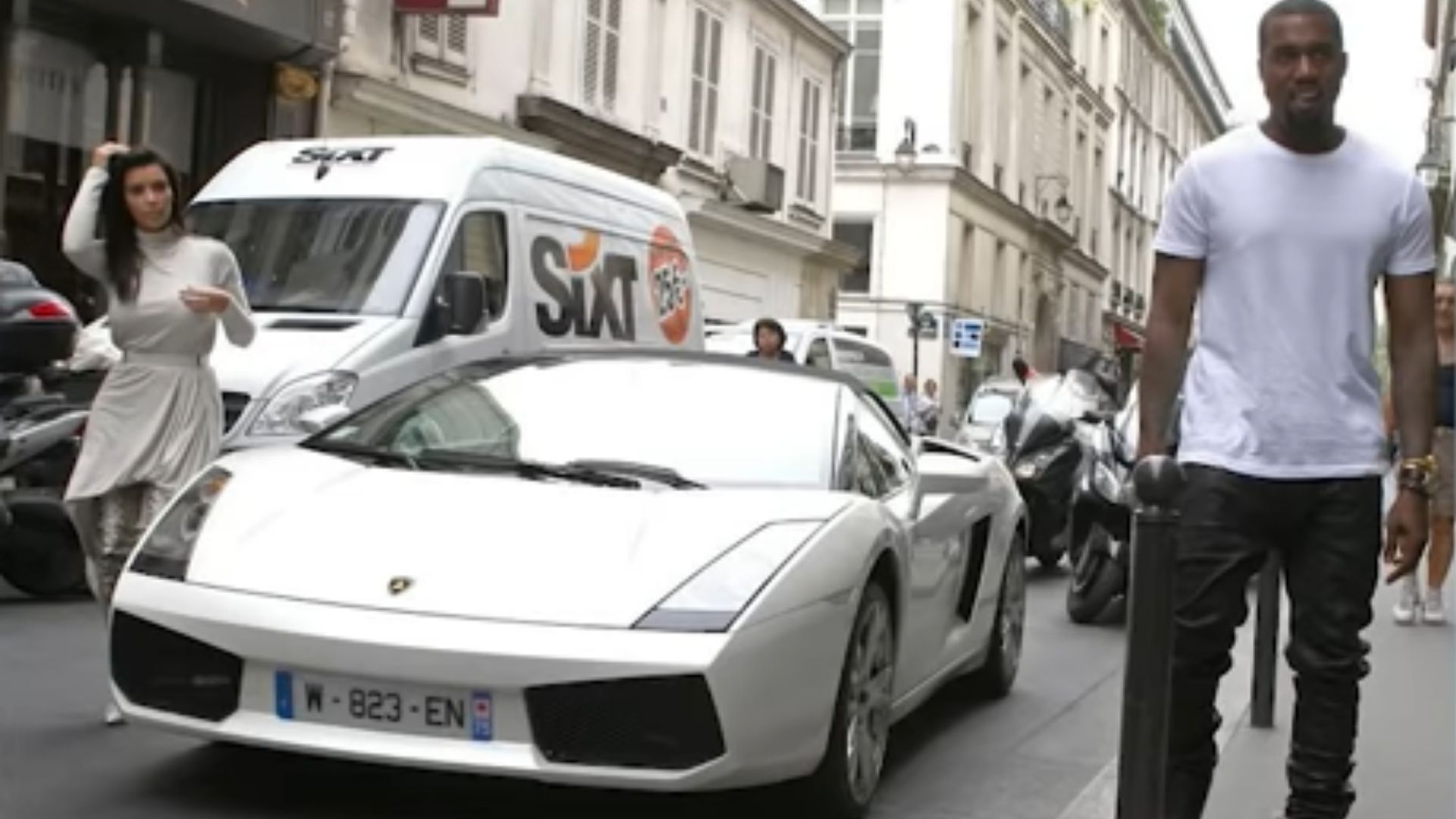 As you're about to find out, Kanye has a thing for Lamborghinis. The first one he was ever spotted with was this white Gallardo, which we believe is an LP560-4. It has a naturally-aspirated V10 and can come with a manual transmission, but we're not sure if Kanye opted for the third pedal or not. However, this used to be the man's daily driver.
Lamborghini Aventador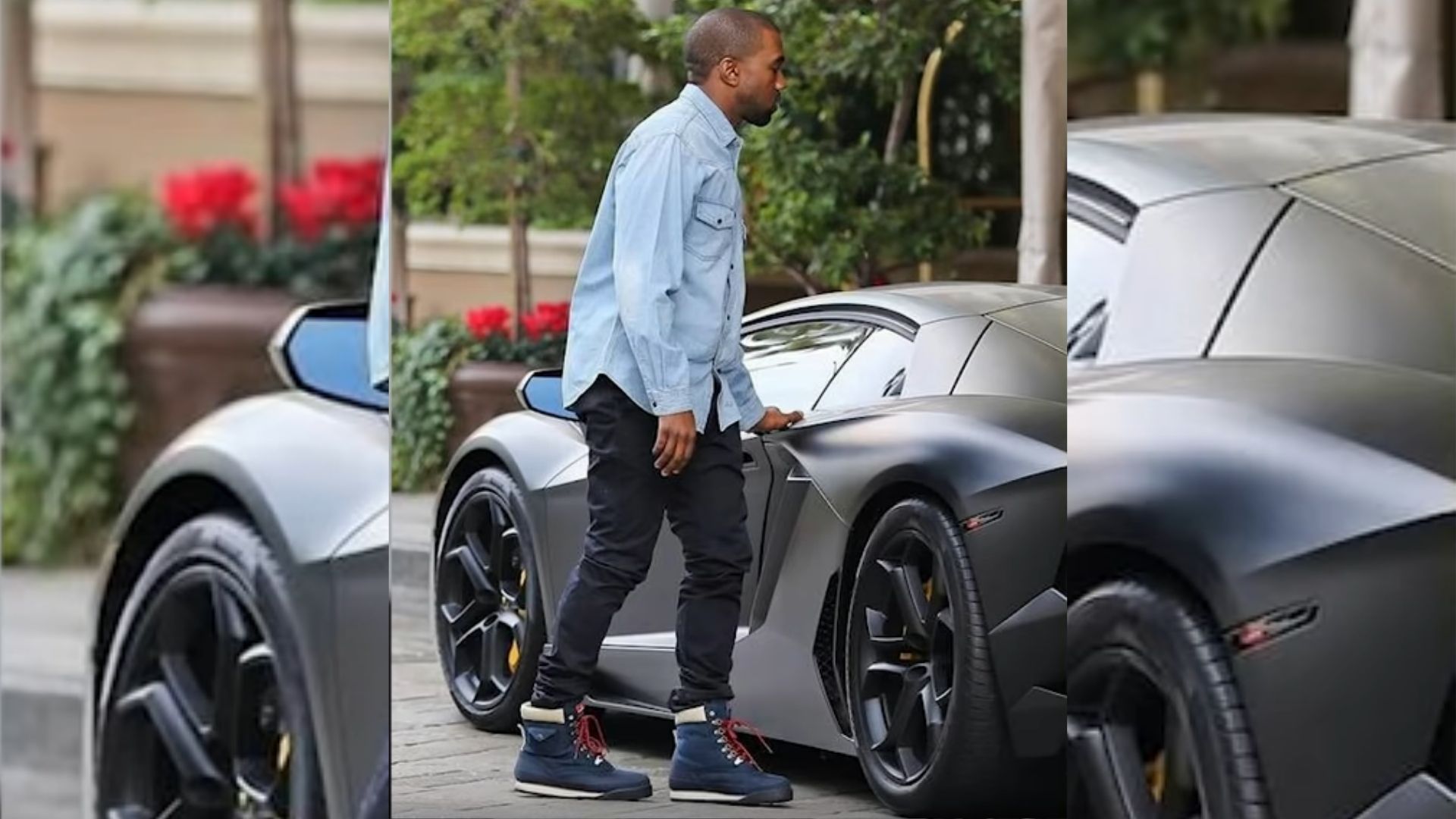 Kanye traded up for an AventadorLP700-4 with a matte black exterior. This supercar pushes over 700-horsepower from a V12 and is one impressive machine. Caught on film was an incident where one of his assistants was moving the car at Kanye's house and ran into the gate, although the Lambo didn't seem to get damaged much if at all.
Lamborghini Urus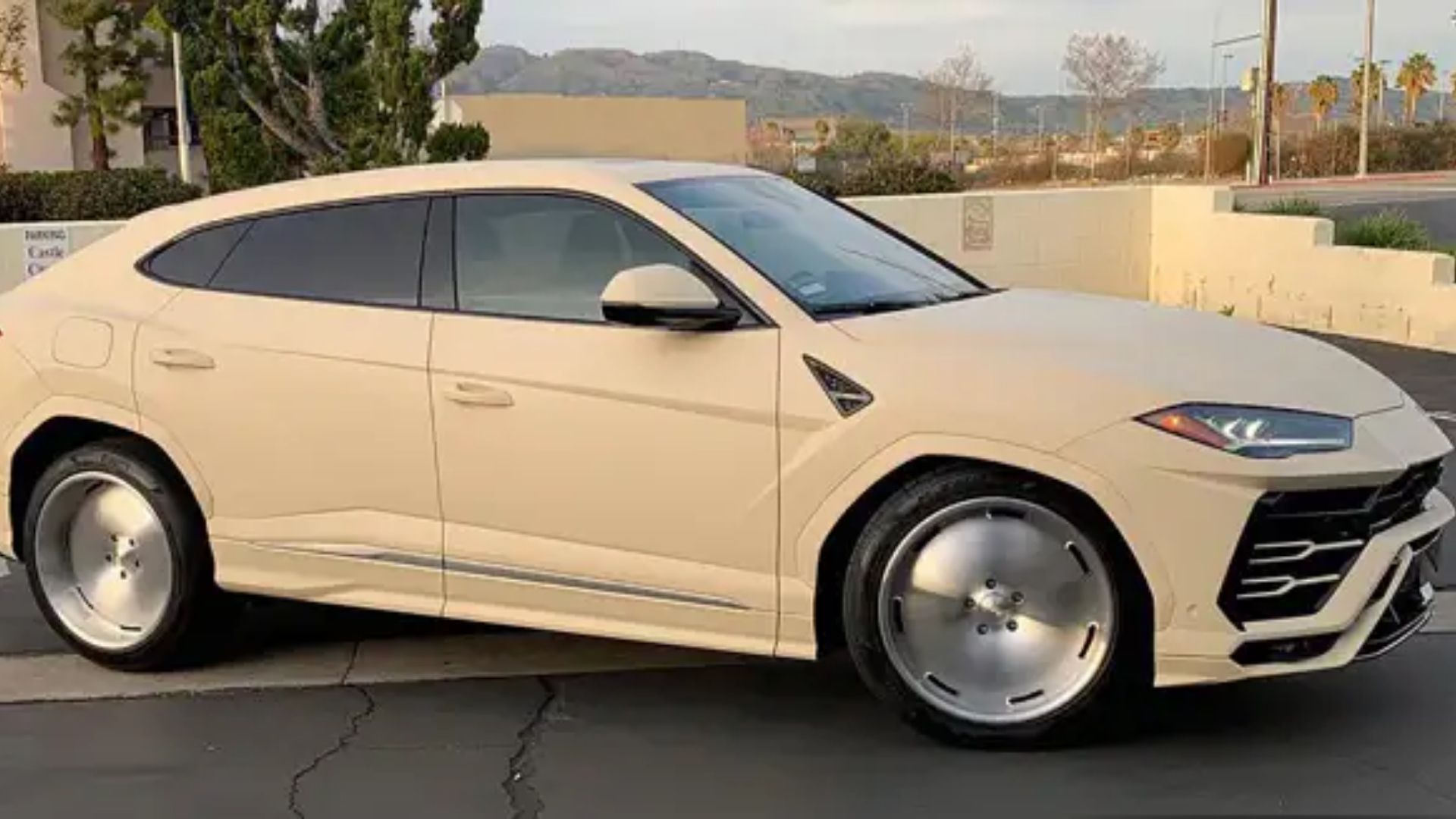 Like we said, Kanye is a big Lambo fan. Since he has a growing family it only makes sense he'd grab a Lamborghini Urus, the first SUV the Italian bull has made in a long time. This vehicle has gone through quite the chain of transformations, first wearing gloss black, then matte black, then finally a matte beige some people absolutely hate.
Aston Martin DBS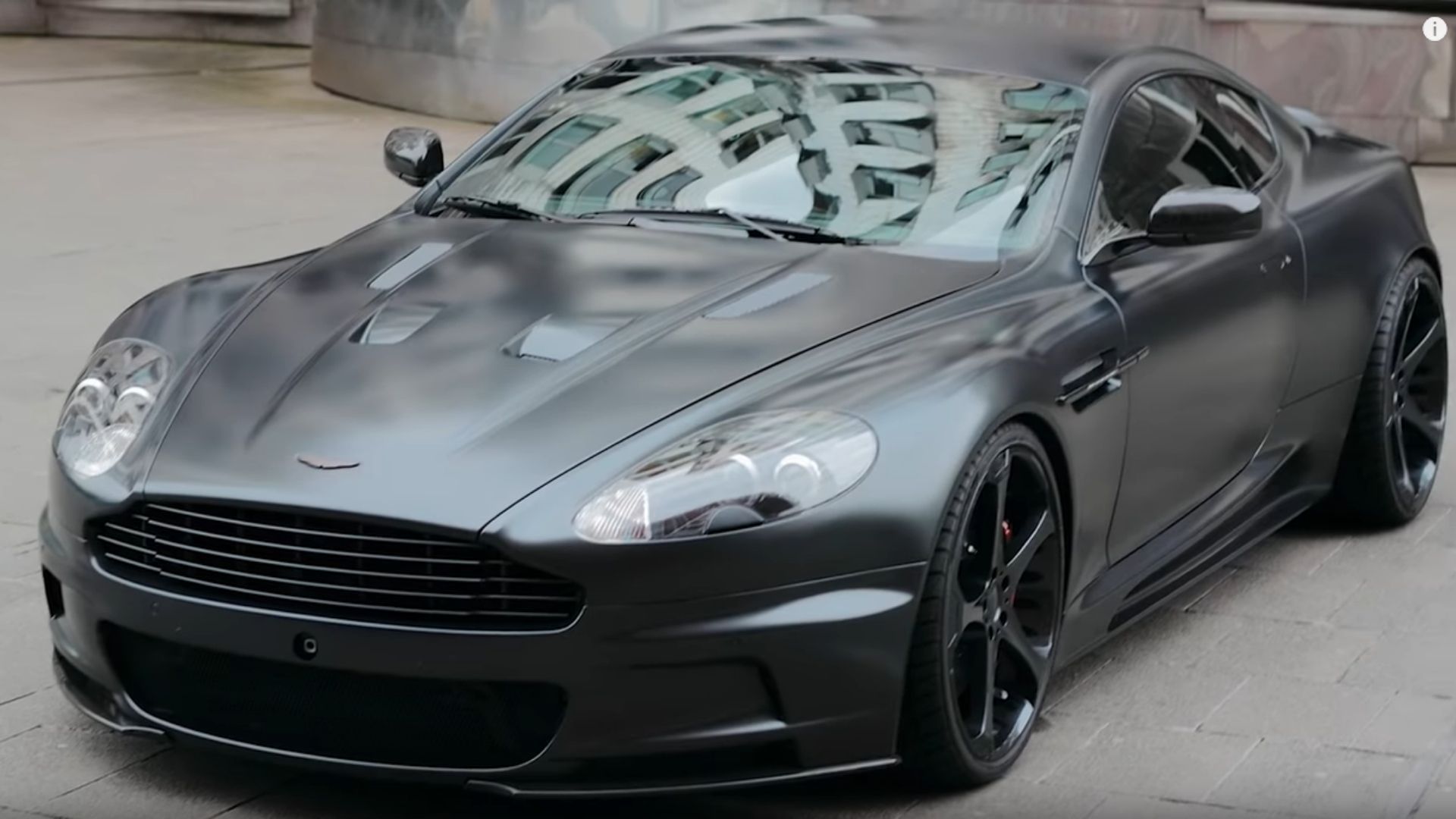 Like with so many of the rapper's cars, Kanye has been spotted in this beautiful Aston Martin DBS only once. It's like the guy has the philosophy some women do with dresses: you can't been seen in the same one twice. We're not sure how he's resisted driving this naturally-aspirated V12 more again, or if he's been extra-sneaky and took it out without the press realizing who he was.
Porsche Panamera Turbo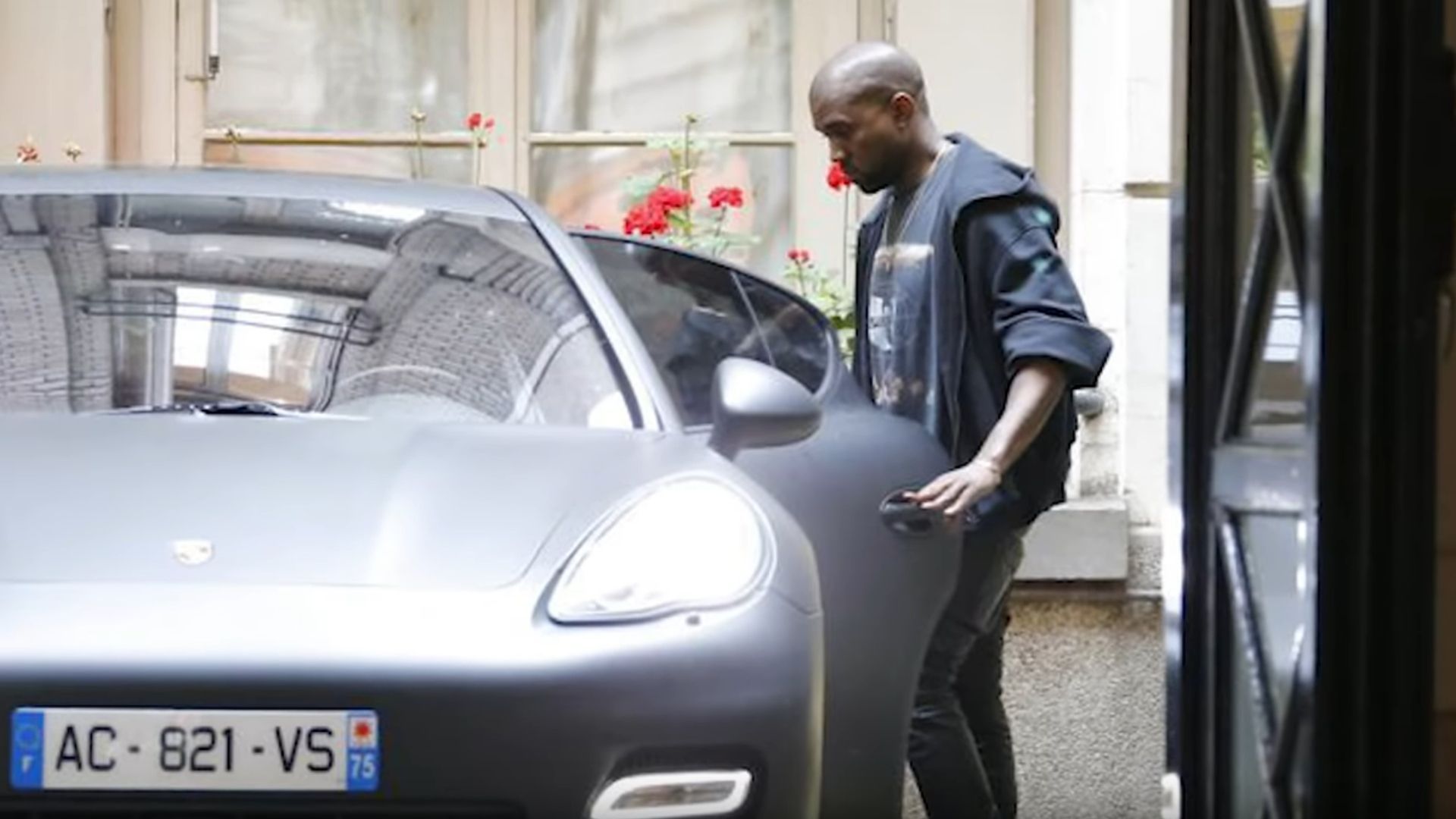 Several years ago, Kanye West was spotted with Kim Kardashian riding in as well as driving this Porsche Panamera Turbo in Paris. With dark matte gray paint and black badging, it's about as subtle as a sedan from a premier European automaker could be. This very car was in the news recently after it was stolen and crashed into a home that was still under construction.
Porsche 991 Carrera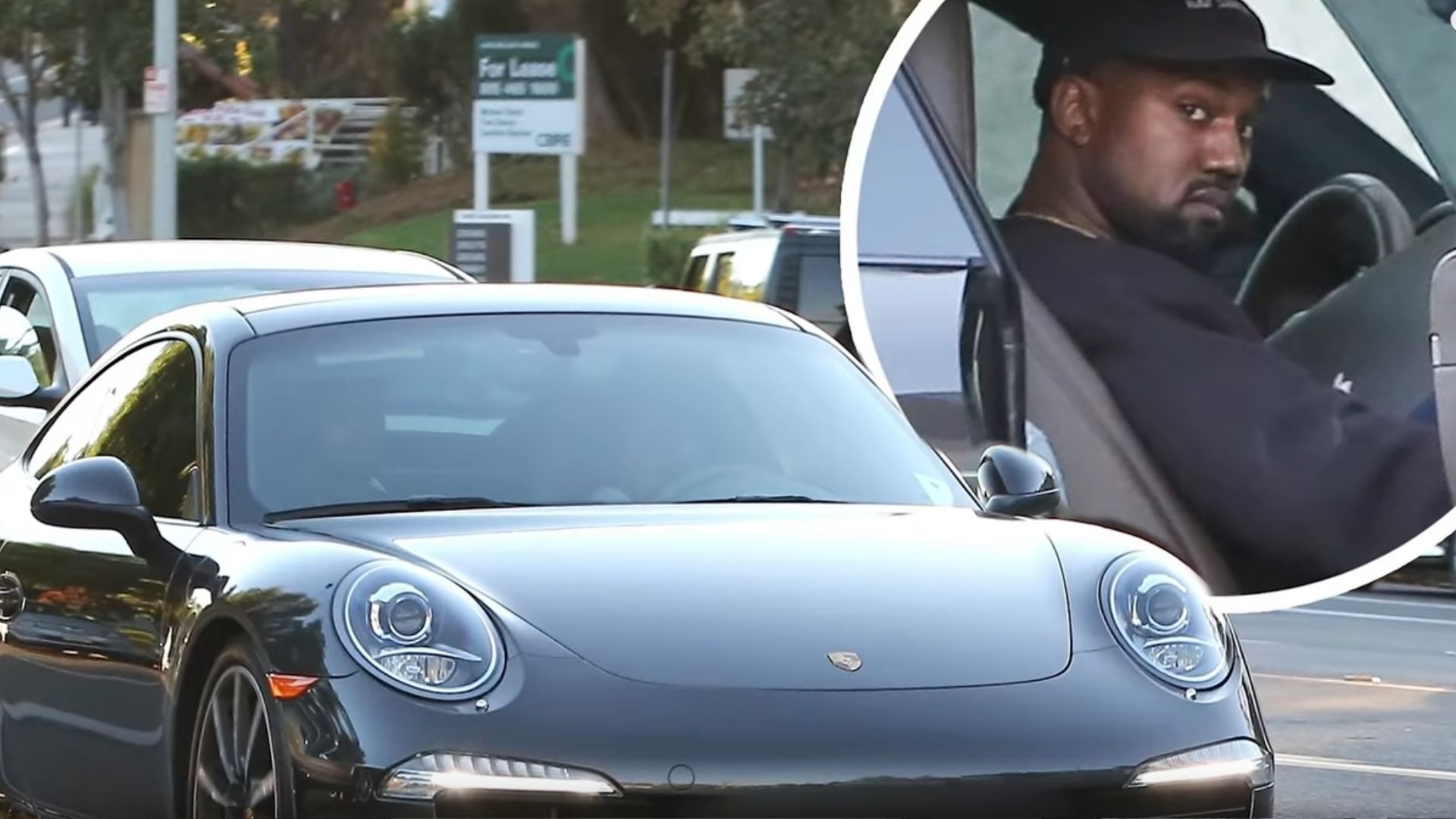 It's obvious Kanye is a fan of Porsches since he's been seen with quite a few. One of them is a newer 911 Carrera from the 991 generation. It's not known if the car is his or was a rental since the man was spotted behind the wheel of it just one time here in the United States. Whichever it is, the fact remains the guy definitely likes Porsches.
Mercedes-Benz SLR McLaren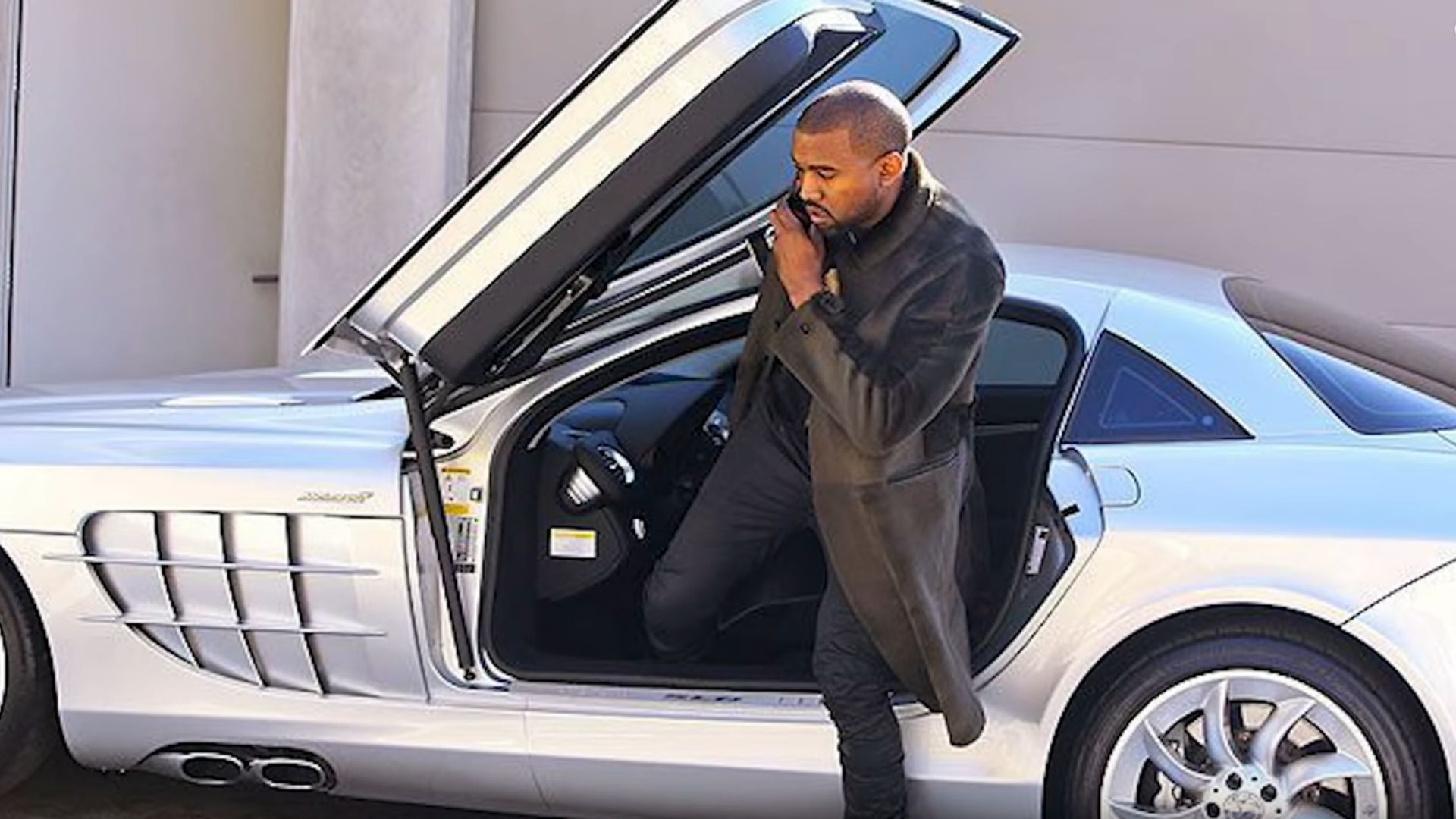 While not as fast as it looks, since this thing sports supercar styling, this collaboration between the German and British automakers is still an impressive vehicle with over 600-horsepower and a value that continues to climb over time. The fact these have iconic gullwing doors certainly adds to their appeal. As an automotive work of art, there's no doubt that's what attracted Kanye to the SLR. After all, the man is a self-proclaimed appreciator of beauty.
Mercedes-Benz SLR McLaren Stirling Moss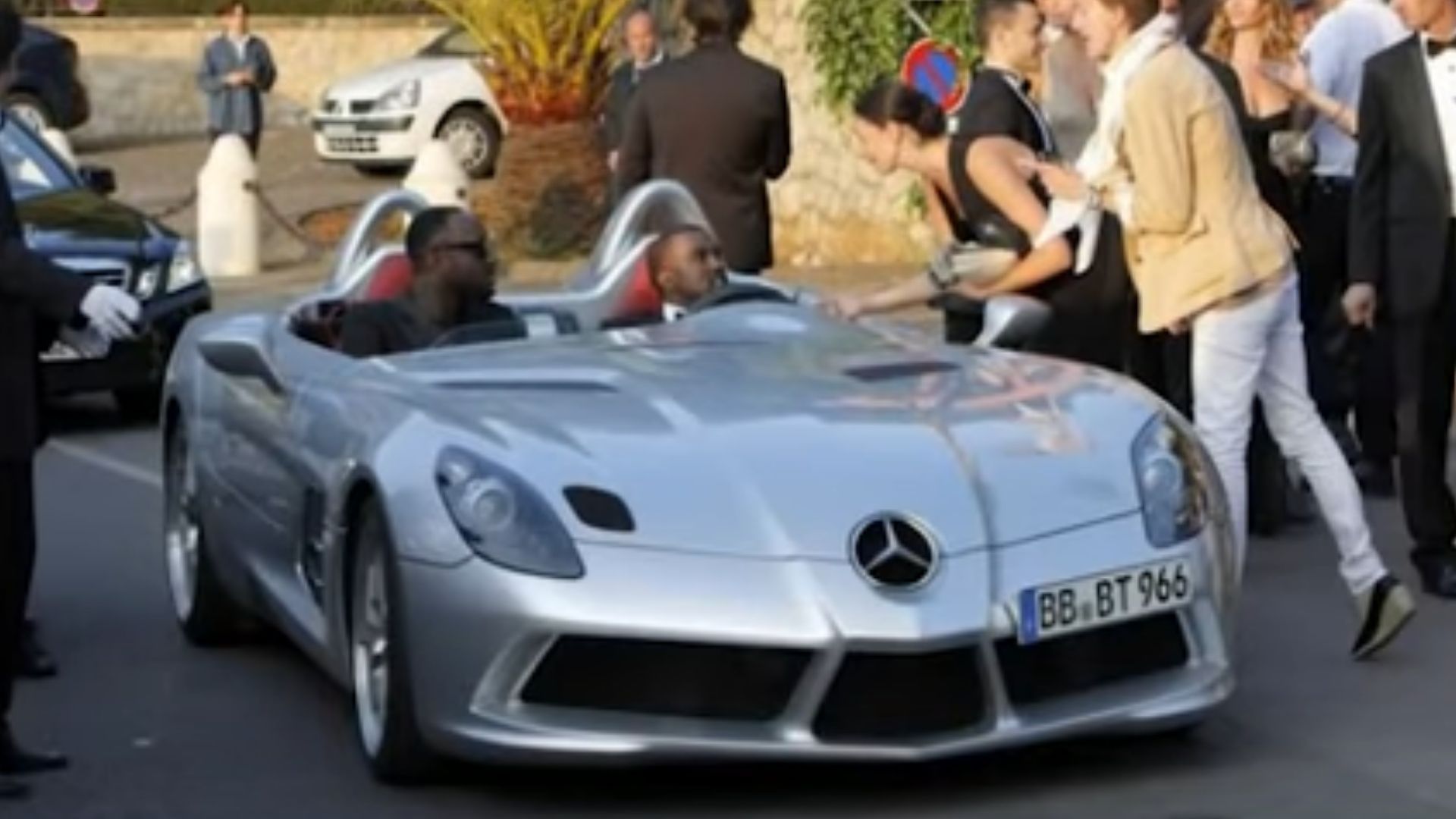 As one of the rarest and most coveted German made cars made thus far in this century, the few SLR Stirling Moss roadsters were sold for over $1 million when brand new and of course are worth far more now. The dramatic design is not only roofless but also doesn't include a windshield. There are, however, roll hoops for the driver and passenger.
Bugatti Veyron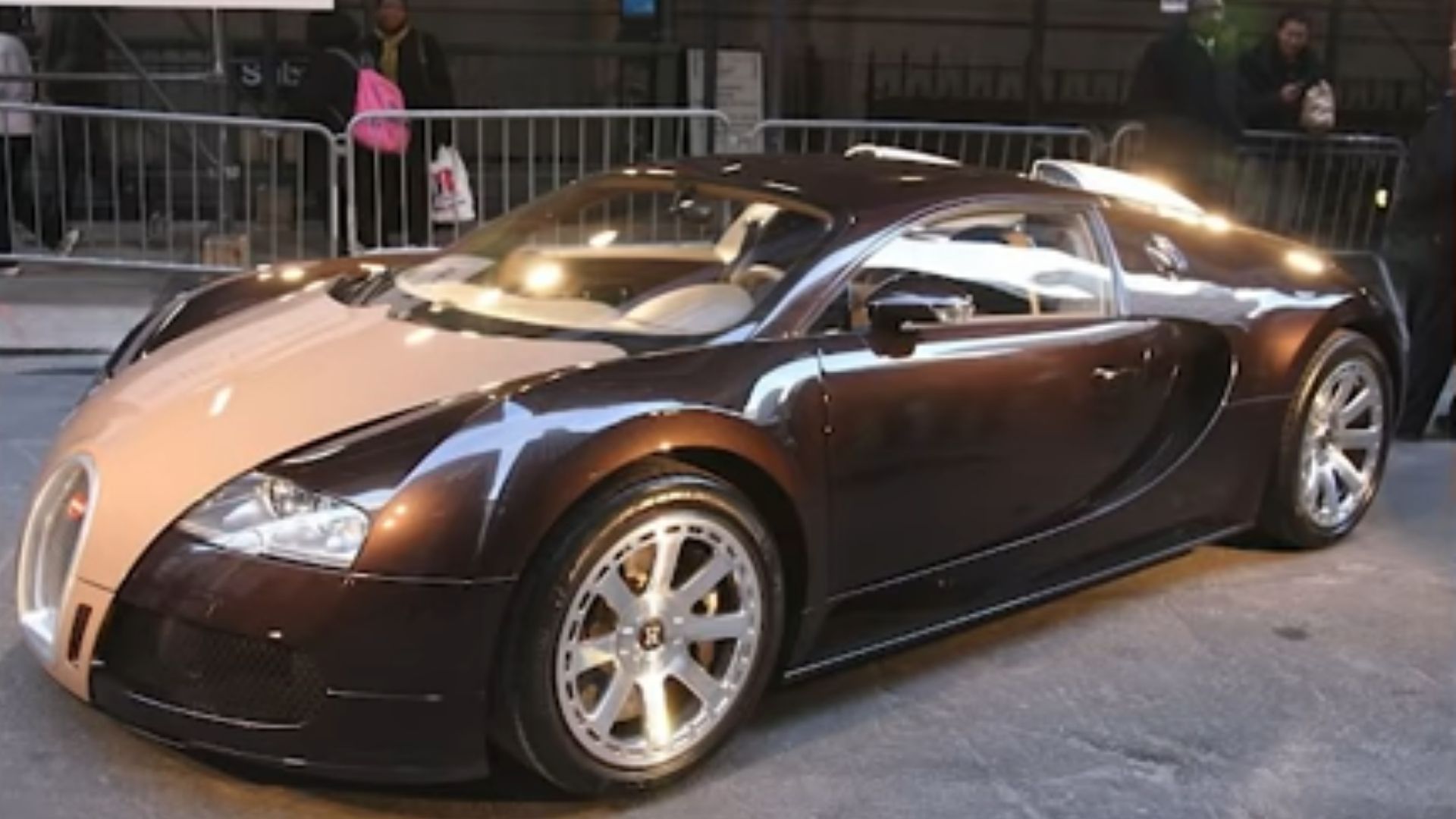 There's zero confirmation Kanye owns one of these, but plenty of people claim he does, so take this one with a grain of salt. We don't doubt the man could afford the 1200-hp hypercar and it certainly seems to fit his style.